Past Event

November 14, 2014 – December 30, 2015
2014 Creative Time Summit, Stockholm
Screening and Engagement Sites
Presented by
Creative Time
---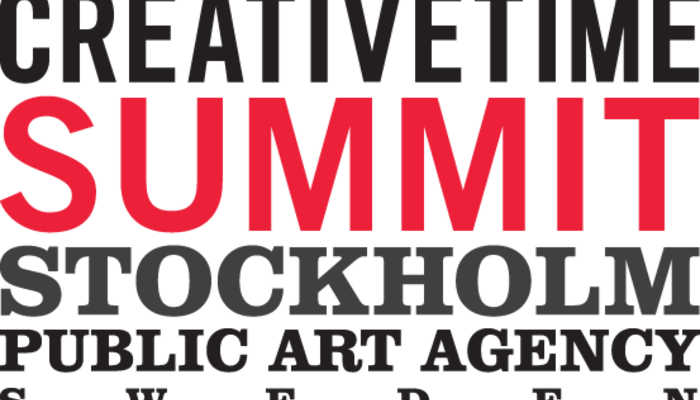 2014 Creative Time Summit: Stockholm
Screening and Engagement Sites
Fri, Nov 14: University of West Georgia, Carrollton, GA, 10am-6pm
Sat, Nov 15: Atlanta Contemporary Art Center, Atlanta, GA, 10am-6pm
About the Creative Time Summit
Artists have always raised their voices to speak truth to power, and have never been more important than at this moment in history, when social movements are erupting around the world. At Creative Time, we believe that artists are truly change agents, with the ability to affect society for the better.
Each year, the Creative Time Summit explores the many ways in which artists are tackling the world's most challenging social and political issues. Innovative artists, activists, writers, and curators take the Summit stage to present bold new strategies for social change to a global audience. Since its inception six years ago, the Summit has seen hundreds of luminaries–from famed philosopher Slavoj Žižek, to legendary art critic Lucy Lippard, artist Rick Lowe, and Academy Award nominated filmmaker Laura Poitras, to name only a few–present their unflinching visions to thousands live in the theatre and online. In 2014, Creative Time takes on a major international partnership with the Public Art Agency Sweden, which will co-host the Summit at the Kulturhuset in Stockholm this November.
Schedule of Events*
Fri, Nov 14: University of West Georgia, Carrollton, GA
Greeting and Intro 10-10:30am
Keynote 10:30-11:00am
Section 1: Nationalisms 11am-12:40pm
Summit Engagement 12:40-1:30pm: Michael David Murphy of Atlanta Celebrates Photography in conversation with art historian Dr. Heather Vinson
Summit Engagement/Lunch 1:30-2:00pm: Lunch while listening to GRIDS, a four-part series presented by Radius, an experimental radio broadcast platform based in Chicago
Section 2: Performing the City 2:30-4:05pm
Summit Engagement 4:05-4:30pm: Art Intervention with curator and writer Rachel Reese of Atlanta Contemporary Art Center
Performance 4:30-4:45pm
Break 4:45-5:00pm
Section 3: Activating Public Space 5:00-6:25pm
Closing Remarks 6:25-6:35pm
Saturday, Nov 15: Atlanta Contemporary Art Center, Atlanta, GA
10:00AM
INTRODUCTION
Laura Raicovich
10:10AM
LEONORE ANNENBERG PRIZE FOR ART AND SOCIAL CHANGE AWARD CEREMONY
Introduction by Elizabeth Sorensen
Presentation by Amar Kanwar
Amar Kanwar, in conversation with Carol Becker
10:55AM
PERFORMANCE
Malin Arnell
11:10AM- 11:40 AM
LOCAL ENGAGEMENT
Erin Colleen Johnson discusses her work, lecture hall
Johnson is Assistant Professor of Video and Photography, University of West Georgia
11:40AM
KEYNOTE
Edi Rama, Prime Minister of Albania
12:10PM
FILM
One Flew Over the Void, Javier Tellez, 2005
Courtesy of Galerie Peter Kilchmann
12:30PM – 2:00 PM
LUNCH BREAK
Walk to view: Resonant Memory, 2014, George Long and Justin Rabideau, in collaboration with: Music technology team: Andy Pruett, Ziwen Fan, Myron Lo, Hiron Roy, Chris Howe and Design Team: John Stenzel, Tyler Smith, Takuto Osawa, Maurico Uruena
For The Music Box, A New Orleans Airlift Project
with support from Georgia Institute of Technology and Goat Farm Arts Center
Rope instrument Technology and Brain power provided by Moog Music Inc. and Justin Rabideau
Walk to lunch, or leave for lunch and return
2:05PM
FILM
Serious Games I: Watson is Down, Harun Farocki, 2010
Courtesy of Galerie Thaddaeus Ropac Paris Salzburg, copyright Harun Farocki Filmproduktion
2:15PM
SECTION 4: ART IN THE AGE OF SURVEILLANCE
If the 1990s was the age of surveillance, then the current period has compounded this troubling sense of being watched. The recent revelations of NSA surveillance are exacerbated by the fact that self-surveilling has become the common language of contemporary life. As the private and public become deeply intertwined, their political and personal implications are increasingly conflated.
PANELISTS: Birgitta Jónsdóttir (moderator); Jill Magid; Metahaven; Tomáš Rafa; Dora Garcia; Natalya Eryomenko; Vera Ermolaeva Foundation of Contemporary Feminist Art Initiatives
4PM
LOCAL ENGAGEMENT
LIVING WALLS BEHIND THE WALLS RESOURCE ROOM PROJECT DISCUSSION WITH MONICA COMPANA AND CHRISTOPHER DEREK BRUNO
4:20PM
SECTION 5: MIGRATIONS
Migrants are individuals caught between the boundaries of nation-states and the reality of international economics. These conditions place them paradoxically at the center of global politics and yet still at the periphery of international human rights. How are artists navigating and producing works at the heart of this paradox?
PANELISTS: Soraya Post (moderator); Christopher Robbins and John Ewing; Ghana ThinkTank; Olga Jitlina and Andrey Yakimov, The Amanda Weil Award Lecture; Tone Olaf Nielsen; Favianna Rodriguez; Ahmet Ögüt; Tania Bruguera
Schedule to be confirmed. For details and inquiries, contact: Rachel Reese, [email protected]
Presented in partnership with the University of West Georgia Department of Art.
For Carrollton screening details, contact: Erin Colleen Johnson, assistant professor of photography, [email protected]
---
Upcoming Events
July 7 – July 28
Virtual
Contemporary Classroom
Sophia Dawson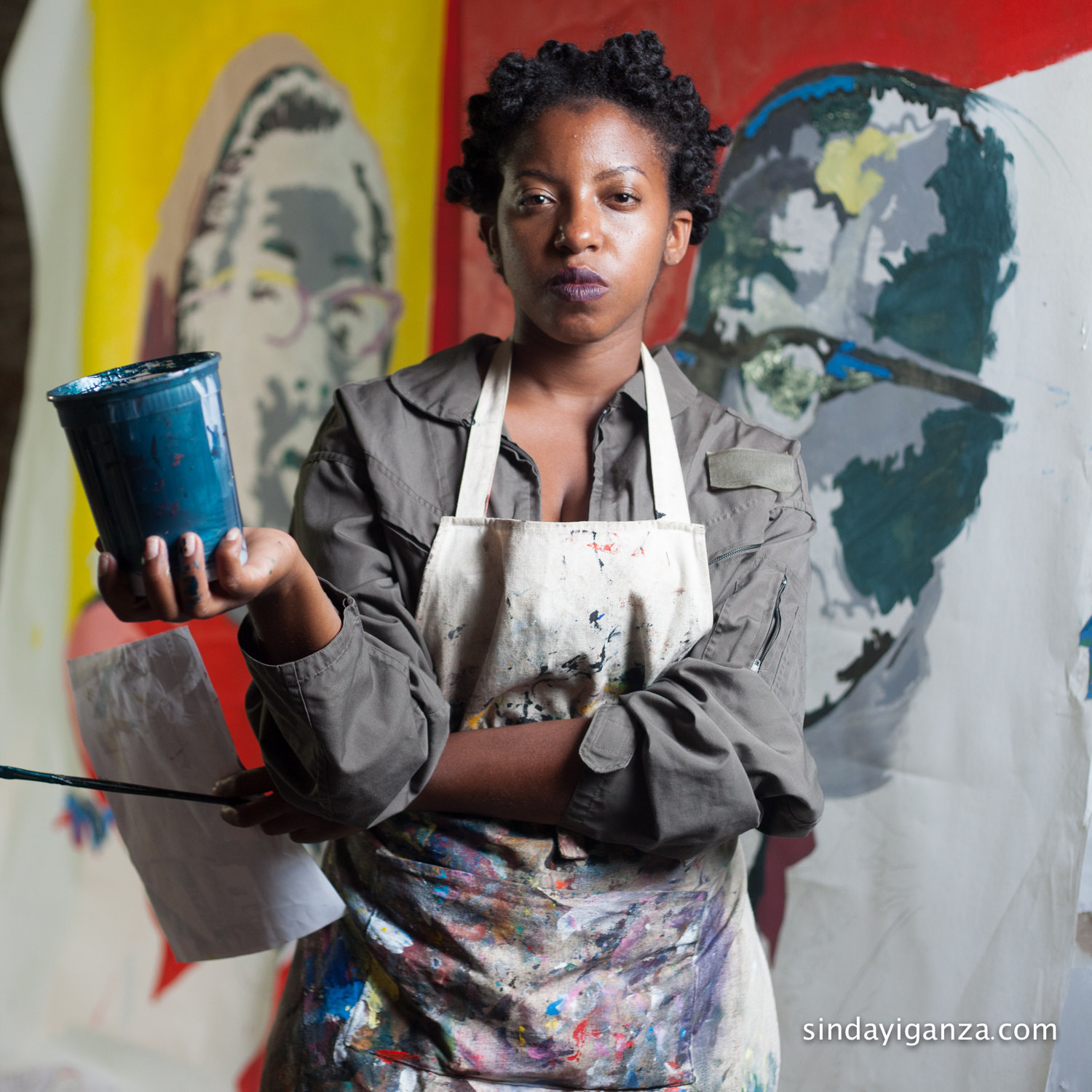 Contemporary Classroom is a program that teaches children about various artistic mediums in accordance with national Fine Arts standards.

July 7 – July 28
Virtual
Contemporary Classroom
Andrea Arreguin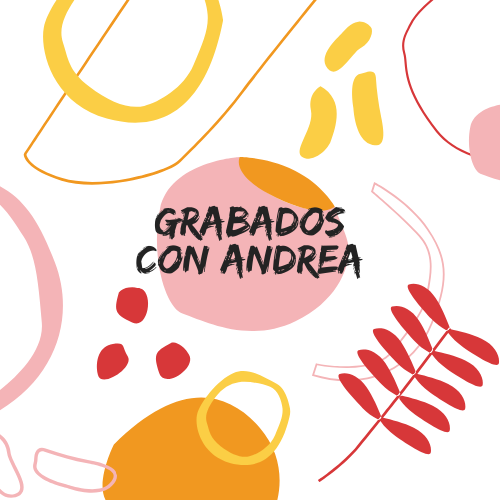 Contemporary Classroom is a program that teaches children about various artistic mediums in accordance with national Fine Arts standards.

July 13 / 12:00pm
Virtual
Meditation Monday
Atlanta Contemporary hosts a session of mindfulness-based activities to inspire awareness, creativity, and healing for everyone.