Past Event

September 9, 2015 / 8:30pm – 10:30pm
Jumana Manna's Blessed Blessed Oblivion
Screening
---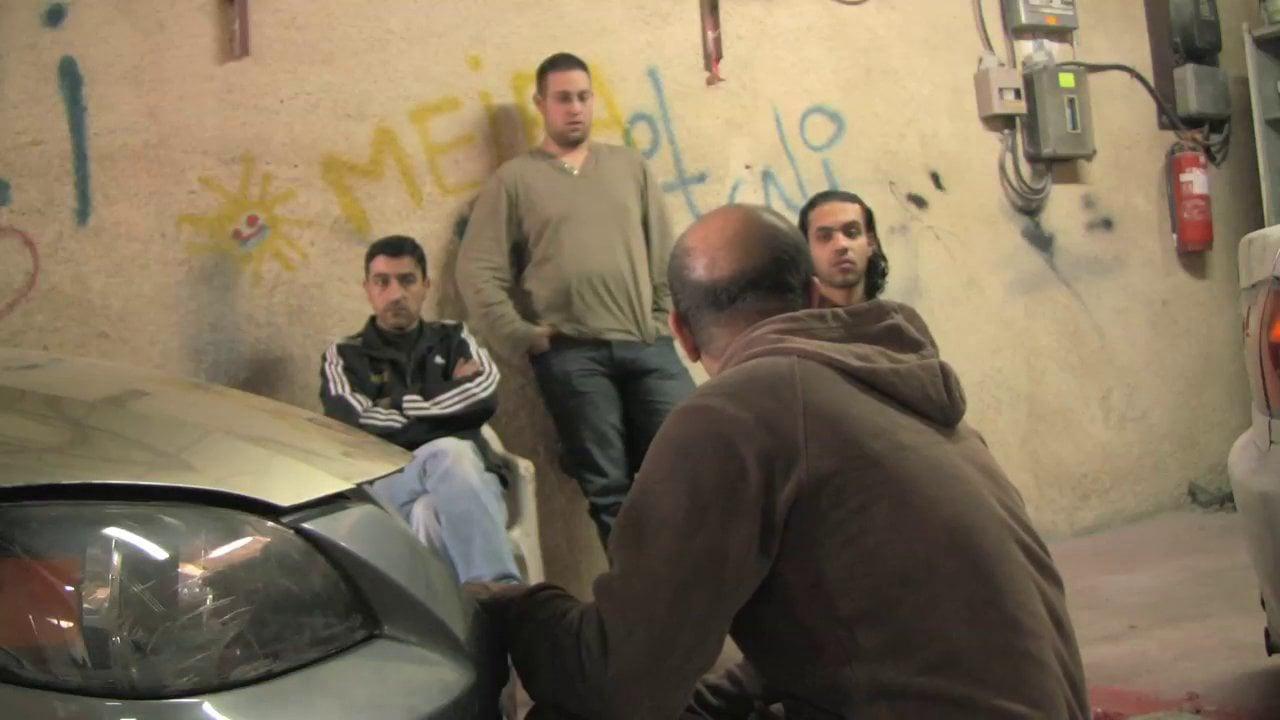 A short film from American-born Palestinian artist and sculptor Jumana Manna, Blessed Blessed Oblivion (2010) follows a young man to various locations in East Jerusalem, Manna's hometown: a barbershop, a gym, a mechanic's garage.
The male-dominated spaces are symptomatic of the protagonist's misogynistic views and reflect the quotidian aspects of life in an occupied territory. The film also touches upon subjects that permeate the artist's work: the body, nationalism, history, and community.
Bio
American-born Palestinian sculptor and filmmaker Jumana Manna studies the construction of human identity as it relates to historical narratives and subcultures. Her videos address morally suspect characters or events, while her sculptures are often disfigurements of everyday objects.

Manna has degrees from CalArts in Los Angeles, the National Academy of the Arts in Oslo, and the Bezalel Academy of Arts in Jerusalem.

---