Past Event

May 15, 2014 / 6:30pm – 7:30pm
Curator Tour: Gone South
---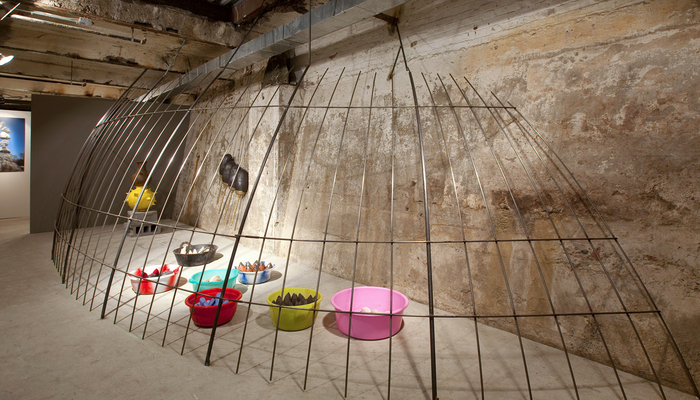 Curator Tour: Gone South
Thu, May 15, 6:30–7:30pm
Artistic Director Stuart Horodner leads a tour and discussion of the Gone South exhibition.
Admission is free.
Free Thursdays proudly sponsored by IntownAPARTMENTS.com by Perennial.
Image: Simone Leigh, The Gods Must Be Crazy, 2009, steel, plastic, ceramic, toilet plungers, mica, automotive paint, dimensions variable, as installed at Sculpture Center, New York, courtesy the artist.
---