Past Event

April 1, 2015 / 7:00pm – 9:00pm
GRRTC
Office Hours with Alex Robins
---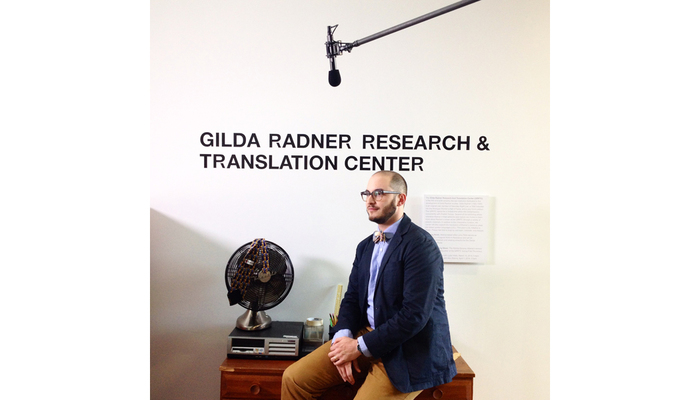 Gilda Radner Research & Translation Center
Office Hours with Scholar-in-Residence Alex Robins
Wed, April 1
7-9pm
Free and Open to the Public.
Join GRRTC Scholar-in-Residence Alexander D. Robins to learn about his important Gilda-based research and contributions to the Center.
In conjunction with the Pratfall Tramps catalog release party!
About the GRRTC:
The GRRTC is a site-specific project organized by scholar Alex Robins in conjunction with the exhibition Pratfall Tramps. This project has no official affiliation to the Gilda Radner Estate, but rather stems from an admiration of her comedy. Gilda Radner (1946-1989) was an early cast member of Saturday Night Live, a 1992 inductee into the Michigan Women's Hall of Fame, and very very funny person. The GRRTC is an unofficial academic-ish platform for the analysis of Radner's life and humor.
Several of the exhibiting artists reference Radner in their artworks and visitors are invited to learn more about Radner's career and funniness at the Center through a variety of didactic and interpretive materials. In addition to this interpretive function, the Center will also support the translation of Radner's stand-up jokes into lesser spoken languages (LSL). This year's LSL initiative is Welsh.
Please drop by and learn, translate, or contribute. This space is free and open to the public.
Image: Alexander D. Robins, 2015.
For more information: Rachel Reese, [email protected]
---