Contemporary Off-Site
Past Event

June 27, 2017 / 6:30pm – 8:30pm
Home Is Where the Art Is
Presented by
Marianne Lambert
Off-site
---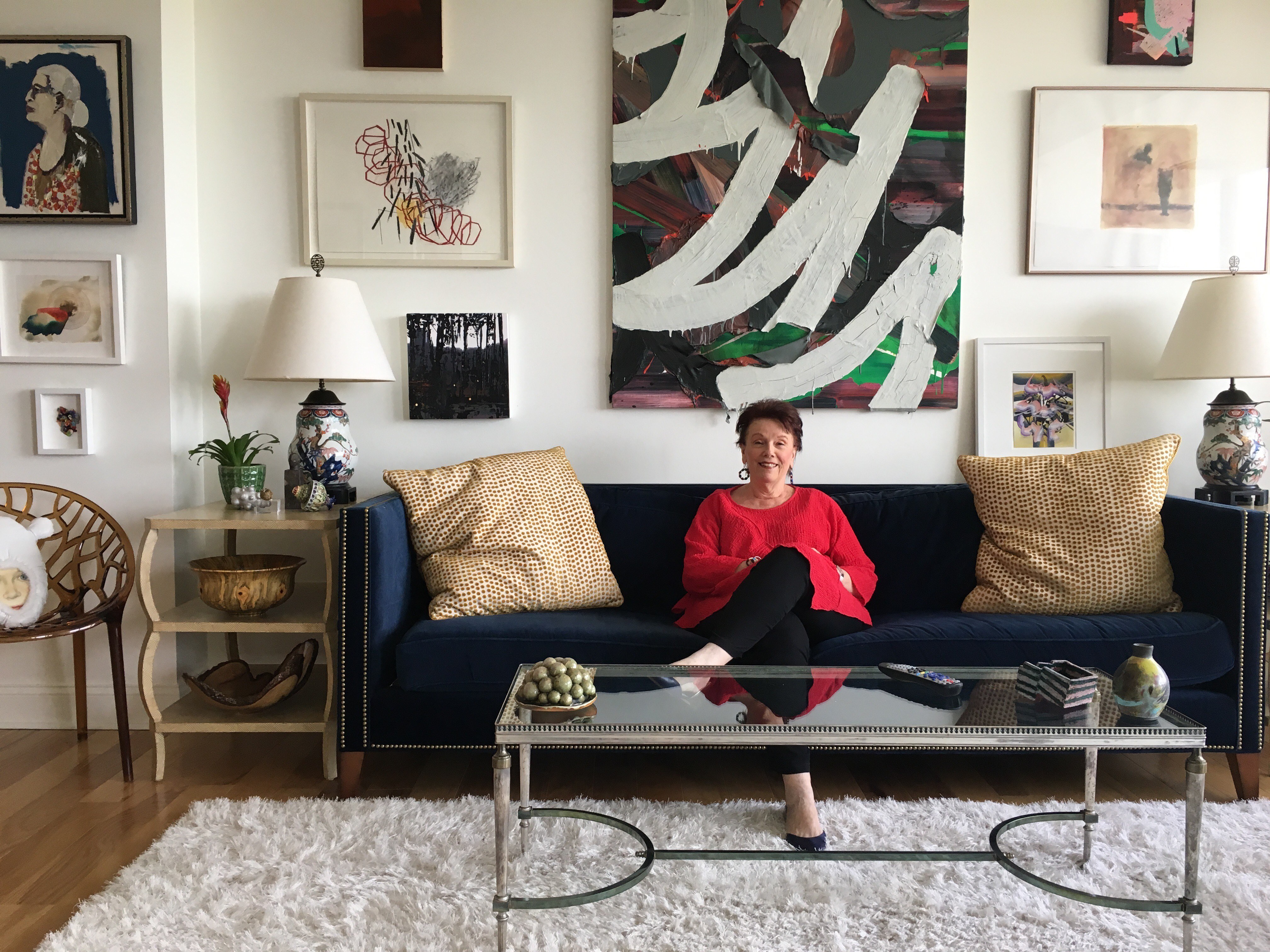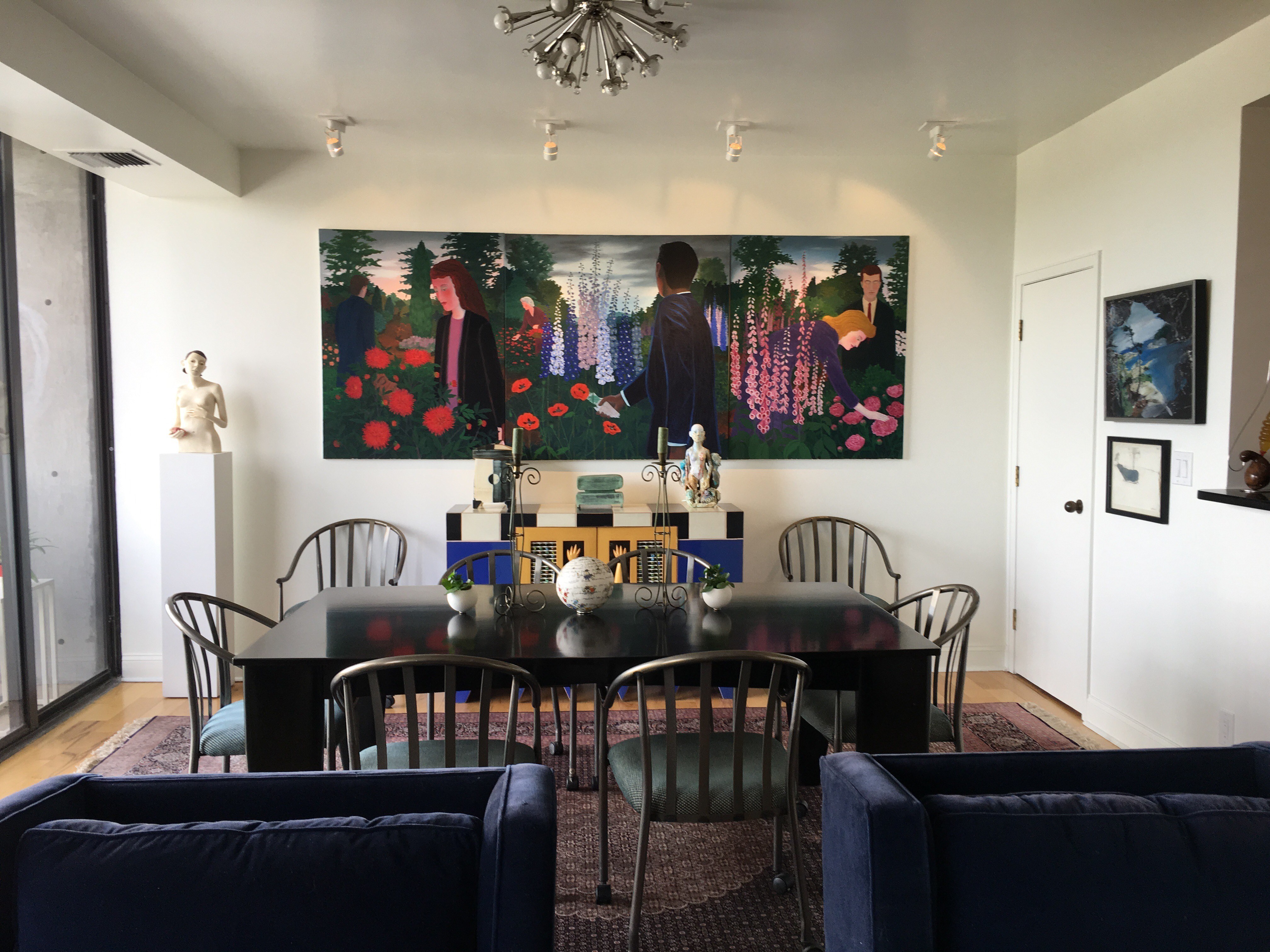 Marianne Lambert has been a collector of " things" since she was about five years old. After graduating from Stephens College and working for Delta Airlines in Atlanta, she began seriously collecting art in 1968. Through her involvement within the art community of Georgia, Lambert collects the work of Georgia artists. She has served on various art boards including the High Museum of Art Member's Guild, The Hambidge Center, Art Papers magazine, Nexus (ACAC), the Sculptural Arts Museum (brought Judy Chicago's "Dinner Party " to Atlanta) and the New South Group (now defunct). 
In 1981, Lambert began a contemporary arts study group (CASG) that ran for 28 years and educated 140 members to various aspects of contemporary art by arranging meetings in art galleries, artists' studios, art collectors' homes, and museums.From 1982-1995, she was hired to produce and curate a large fundraiser for Trinity School, " A Spotlight on Georgia Artists".  It is a very successful annual art event that continues today and benefits the school as well as the artists of Georgia. In 1983, Lambert started the first art consulting firm (ConsultArt, Inc.) in Atlanta that her daughter, Anne Lambert Tract, now owns. Specializing in Georgia and Southern art, ConsultArt placed large collections of local artists work in the corporate offices of The National Bank of GA (Wells Fargo), Cushman and Wakefield, Touche Ross, King and Spalding, the Marriot Marquis Hotel, and many more. In 1995, Lambert began curating "Artwalk at Lenox Square," an art exhibition space (no longer there) located between the Mall and the office buildings/hotel. She produced 50 shows by Georgia and Southern artists until it closed in 2005. In  2000, she became the Curator of the Swan Coach House Gallery, where she remains today, establishing shows focusing primarily on the work of Georgia artists that benefits the exhibiting artists and the Forward Arts Foundation. Her "most fun" job was "Art in the Sky: A Gallery of Georgia Artists", a billboard  project instigated by Adams Outdoors in 1988.  She chose 22 of Georgia's most prominent artist's work to be painted onto billboards all over Atlanta… complete with a hand-out driving map. In 2010 Lambert was given the O T Hammonds Award, and in 2013 received the Governor's Award for Arts and Humanities
"I have always loved collecting things….from the time I was 5 years old I collected beautiful rocks and books, and later,  "First Day of Issue" stamps and envelopes that my Aunt started me on. It is a compulsion with which I was born! I loved going to museums with my parents and looking at art books in my grandfather's library. When I became old enough to work I began collecting art …because it was my passion and my need to possess it. I have focused my collection on art by Georgia artists because I know them and love their work.  Through my relationship with my dear friend and mentor, Judith Alexander, I began to collect folk art, most of which is  now in my mountain house. In the condo there are early pieces by Don Cooper, Benny Andrews, Benjamin Jones, Rocio Rodregues, Nellie Mae Rowe, Radcliffe Bailey, and Lucinda Bunnen….to name just a few."
Buy Tickets
Location
Guests who have purchased tickets online or at the Front Desk will receive an email with address and parking details on the morning of the event. We recommend using a personal email address when purchasing your ticket and checking your spam folders. If you do not receive an email from us by 12:00pm on the day of the event, please reach out to us via email [email protected] or phone (404) 688-1970.
---
Upcoming Events
October 21 / 6:00pm
Workshop
Pop Up
On-site art making for all ages and ability levels to explore contemporary art through a variety of techniques and experiences.

October 21 / 7:00pm
Performance
Xavier Lewis
Join us for live performances by Xavier Lewis in support of his show The Angst of the Proletariat.
October 24 / 12:00pm
Contemporary Kids
Contemporary Kids
A free and interactive family-friendly program, Contemporary Kids introduces children to contemporary art and artists through approachable media and hands-on activities.