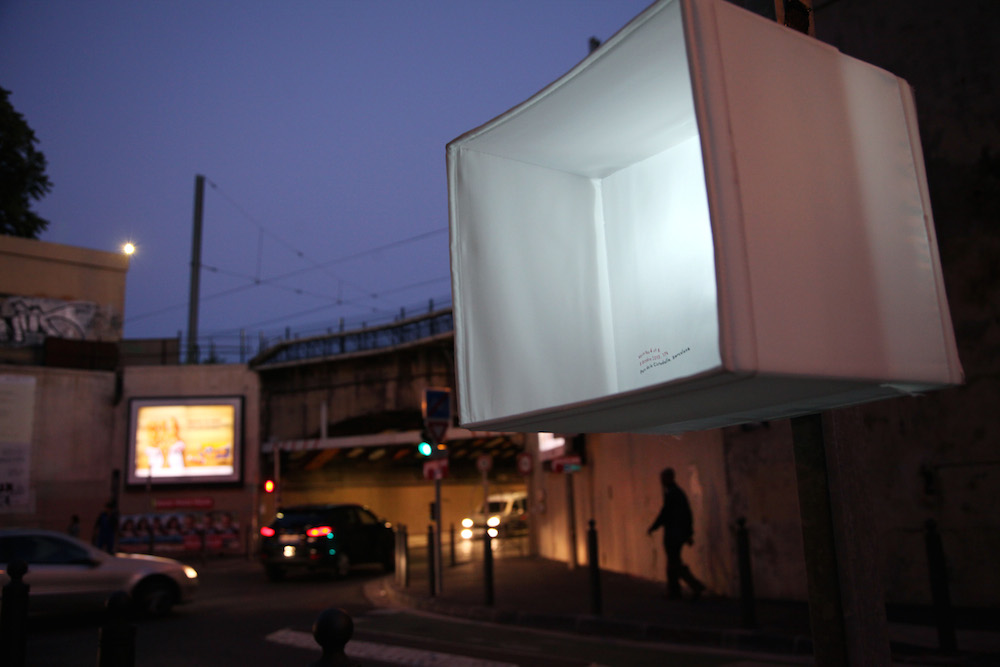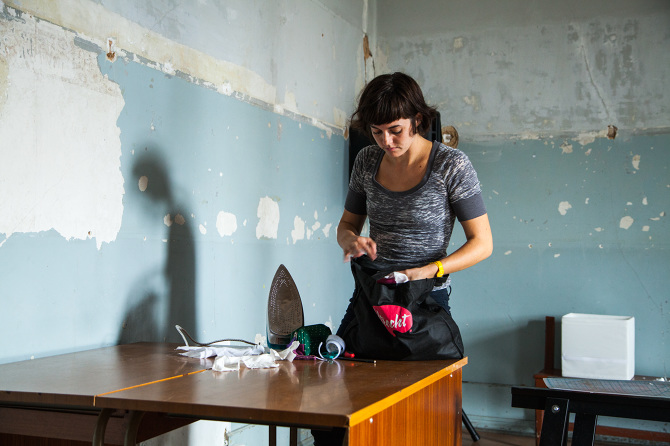 Jane Garver is a sculptor, performer, and sound artist living and working in Atlanta. Her sound works explore isolation versus connectivity in public spaces, beginning with subtle repeated experiments in trust and reciprocity. She uses sculpture and performance also as frameworks for interaction, often engaging kinetic movement and unscripted involvement, favoring communication and process over controlled outcomes.
Jane Garver has created site-specific public sound sculptures for the Architecture Triennale in Lisbon and La Friche Belle de Mai in Marseille, France, with Zurich-based Sound Development City, as well as produced a sound composition for Saout Radio that played in taxicabs throughout the 5th Marrakech Biennale in Morrocco.
In Atlanta, she has created public works for Flux Projects, the Atlanta Beltline, WonderRoot, and the Goat Farm, among others. She serves on the board of the Lucky Penny and works as a carpenter, welder, and scenic painter for dance and theater sets at Emory University.