About
Atlanta Contemporary engages the public through the creation, presentation and advancement of contemporary art.

---
A community that offers ever-expanding support for the creation and appreciation of contemporary art.
Founded in 1973 as Nexus, a grassroots artists' cooperative, Atlanta Contemporary has since become one of the southeast's leading contemporary art centers. We play a vital role in Atlanta's cultural landscape by presenting over 200 consequential artists and creatives from the local, national, and international art scenes through our various exhibition, project spaces, and programs each year. We commission new works, paying particular attention to artists who have not had a significant exhibition in the Southeast. We organize over 125 programs annually including Contemporary Kids, Contemporary Cocktails, Contemporary Talks, and more! Atlanta Contemporary provides 13 on-site subsidized studio space to working artists through the Studio Artist Program.
By The Numbers | Artists Demographics
Race & Ethnicity – 56% BIPOC: 44% Black/African American; 7% Asian American; 5% LatinX and 44% White/Caucasian
Gender – 76% Female; 20% Male; 4% Gender Non-Conforming/Non-Binary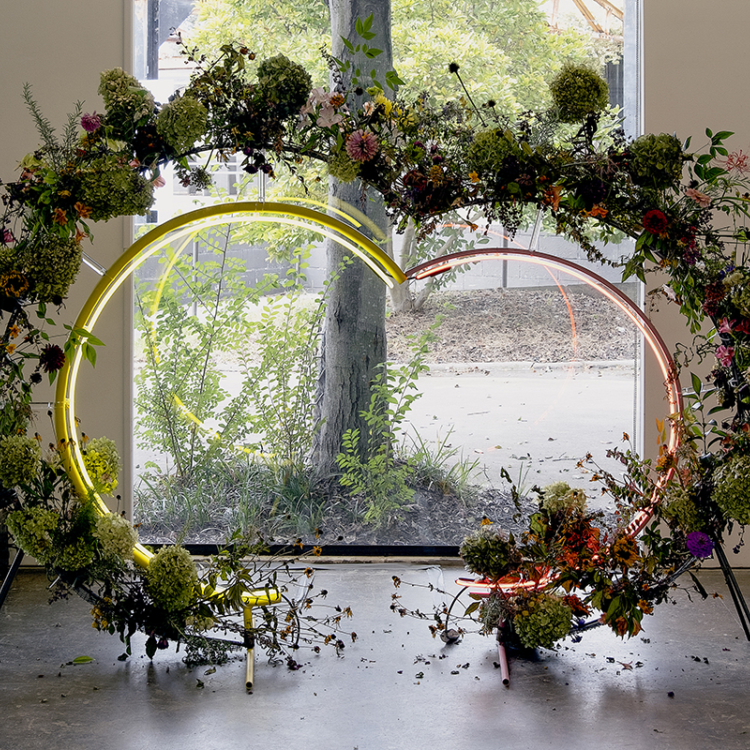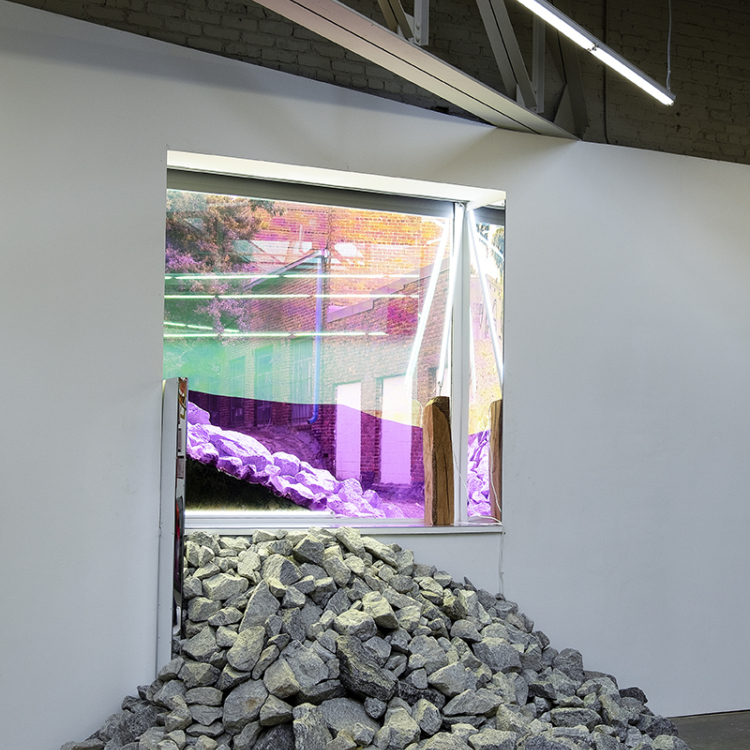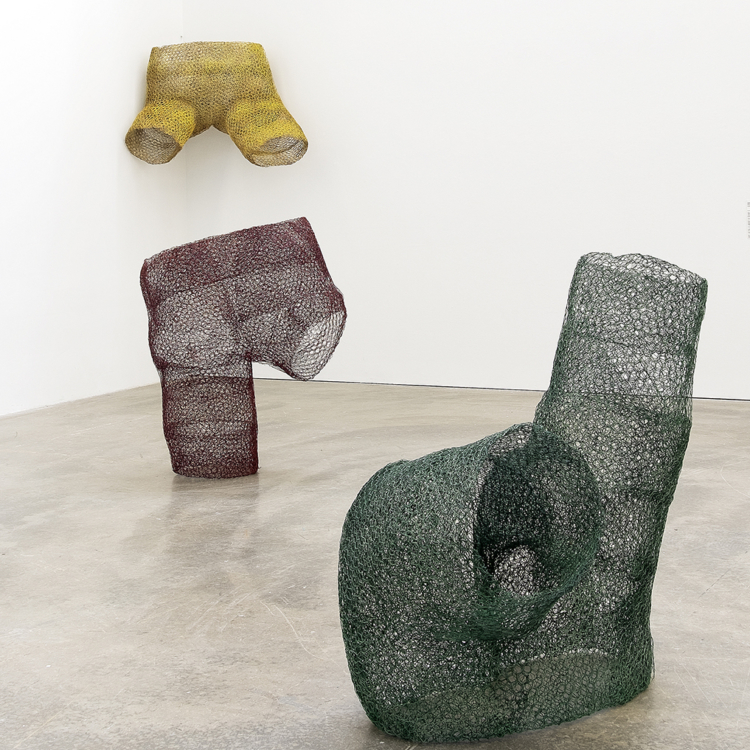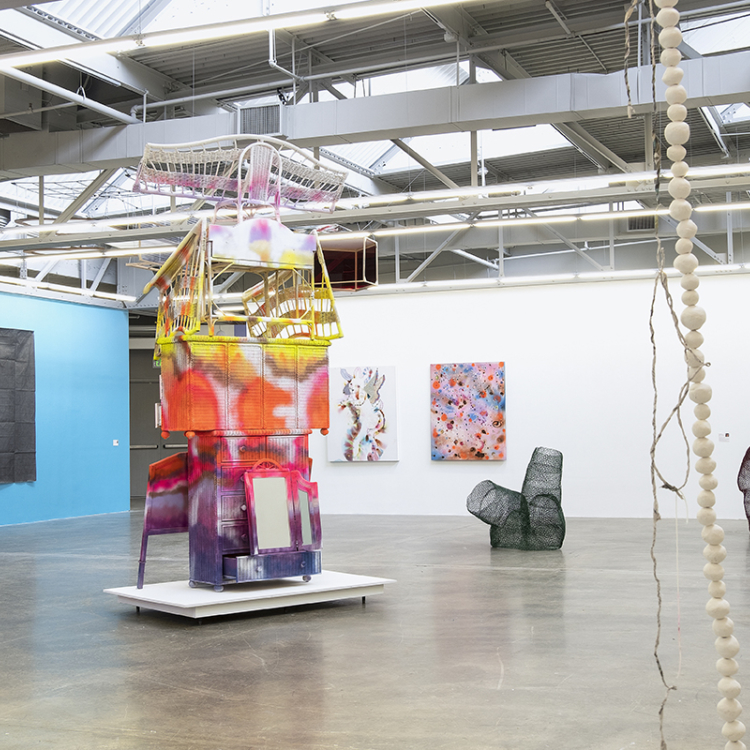 ---
Letter from the director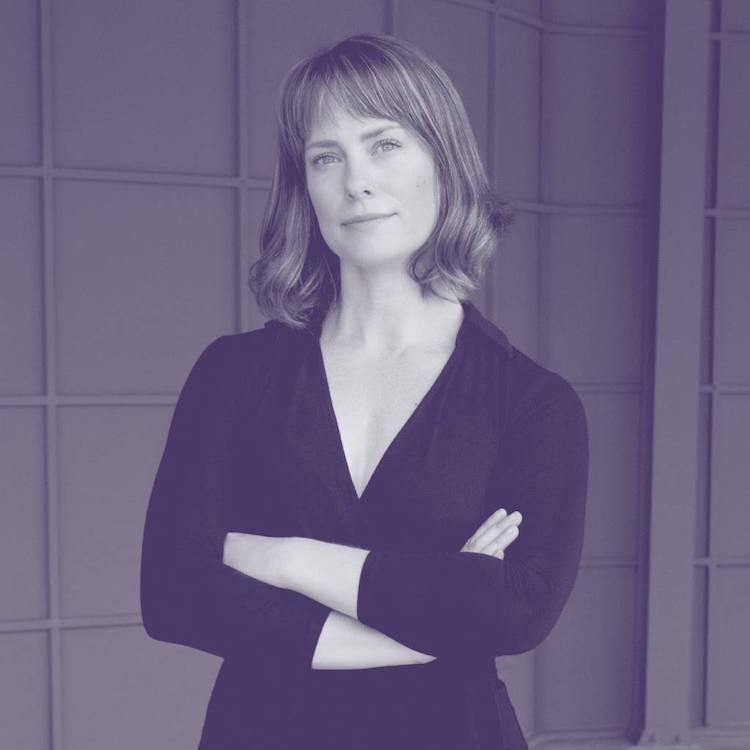 In our final month of the fiscal year, I write to you in celebration of what we've accomplished and praise the work of our artists, curators, community, and staff.
Thank you to those who have supported our mission – your gift validates the value and importance of contemporary art in Atlanta. Because of you, we have survived an unprecedented year. Survival of the arts, however, is not enough. We need additional strength to meet the next challenge, and the next.
We invite you to invest in us now and move us forward towards a more stable and resilient future.
The Pivot.
On Friday, March 13th, like so many of our peers, we shuttered our doors and moved everything to Zoom. It wasn't without its hitches and glitches but between that Friday to when we re-opened (July 7), we presented 78 virtual programs.
The New HVAC.
We reopened our space with a state of the art, bi-polar ionization technology system to purify the entire interior of our museum's air. We did this to keep you - and your loved ones - safe and healthy. We also implemented a more robust, nightly cleaning of the building and required the wearing of masks while on campus.
The Exhibitions & Programs
Since July 2020, we have distributed over $100,000 to support artists and their work.
In the Galleries, we opened 2 major exhibitions featuring 57 artists and 4 curators. Virtually and in person, we came together for over 50 programs including: Contemporary Talks, Contemporary Critique, Meditate & Create, Open Studios, Art Makes and a new Mural Project all to advocate and advance our community. In December, we launched the Nexus Fund as a Regional Regranting Partner with The Andy Warhol Foundation for Visual Arts providing Emergency Relief Funds to 60 artists at $1,000 each.
And the work continues ...
A Pavilion to Perform
Born out of an inspiring idea and a willing partner, we bring you the Pavilion to Perform: a flexible performance space. Launched last Summer in partnership with Dance Canvas with the Choreographic Residency - we provided resources, space and time to dance artists in metro Atlanta. The works made were in response to COVID-19 and the need to address racism and inequality in our communities.
Re-launching Spring 2021 with partners Atlanta Shakespeare Co., La Femme Noir, and returning for a second season, Dance Canvas. We look forward to seeing you under the stars.
The art we have advanced, created, and presented affirms our belief that Art Is Essential. We need MaDora Frey's Venus's Looking Glass to demonstrate the monumentality of installation; Le'Andra LeSur's There are other hues of blue to make us dance, listen, stop; or Shane Dedman's project, PHYSICAL BODY OF WORK; a love letter to an evolving self, to envelop us.
Survival feels great and I appreciate all of you who helped. Today, as I look towards the future a $150,000 Resiliency Fund would feel even better, approaching sensational. Now is the time for us to make that happen and with your help we can. Click here to donate help ensure the future we need. Thank you on behalf of the Atlanta Contemporary where art remains free, safe, and open to all.
With best regards,
Sincerely,Veronica Kessenich
Executive Director
---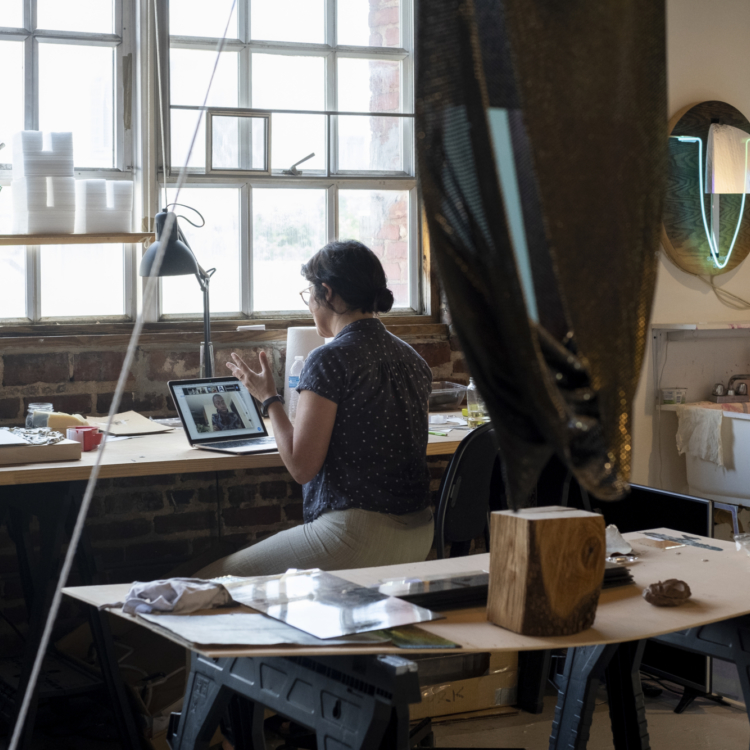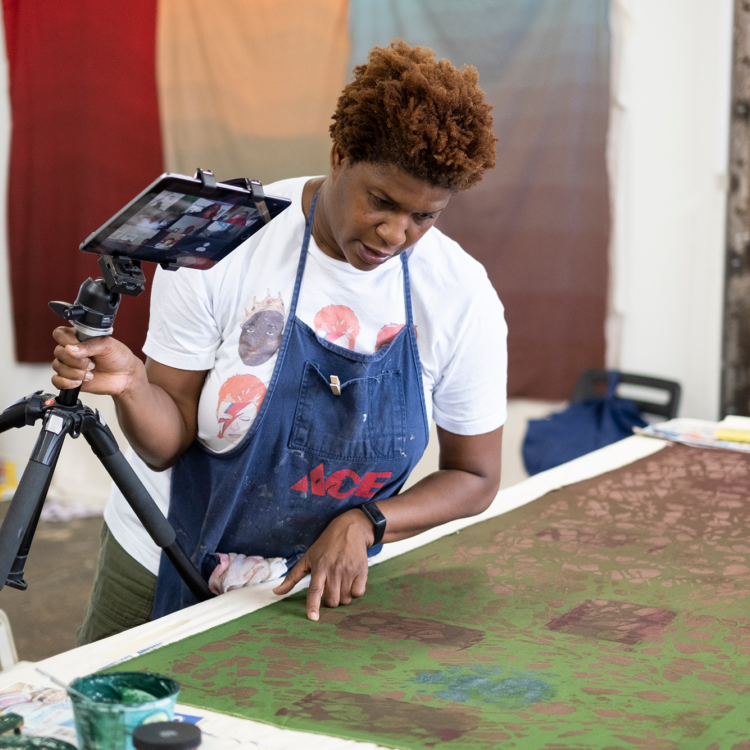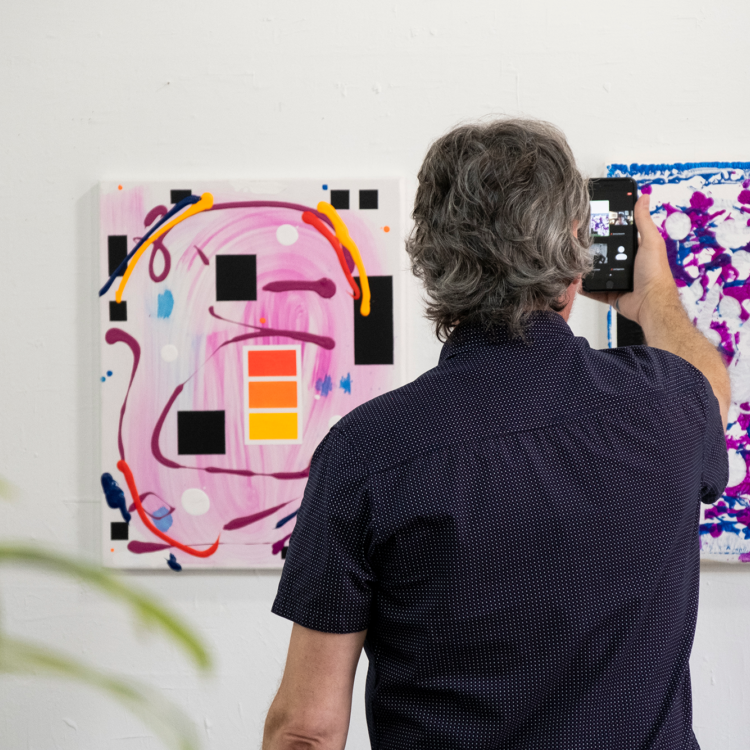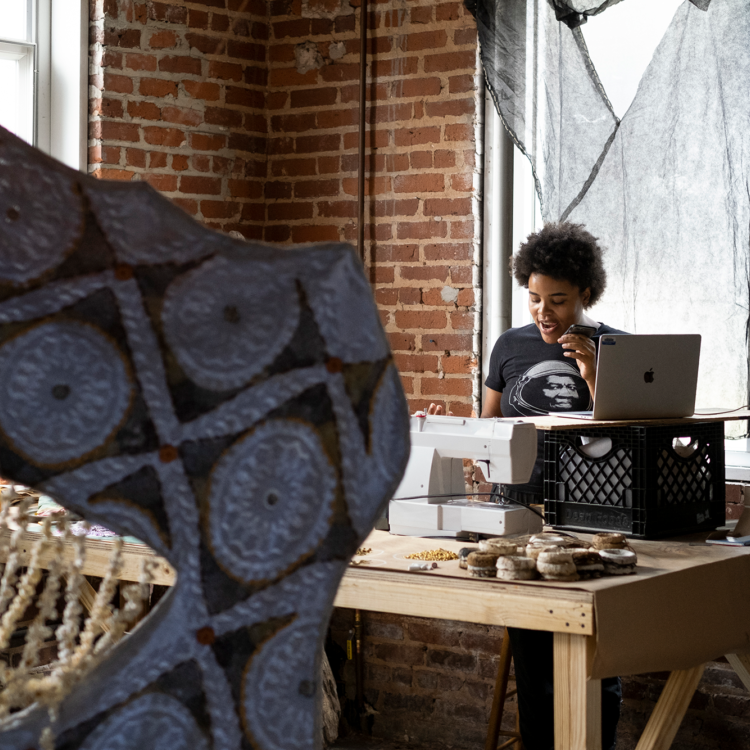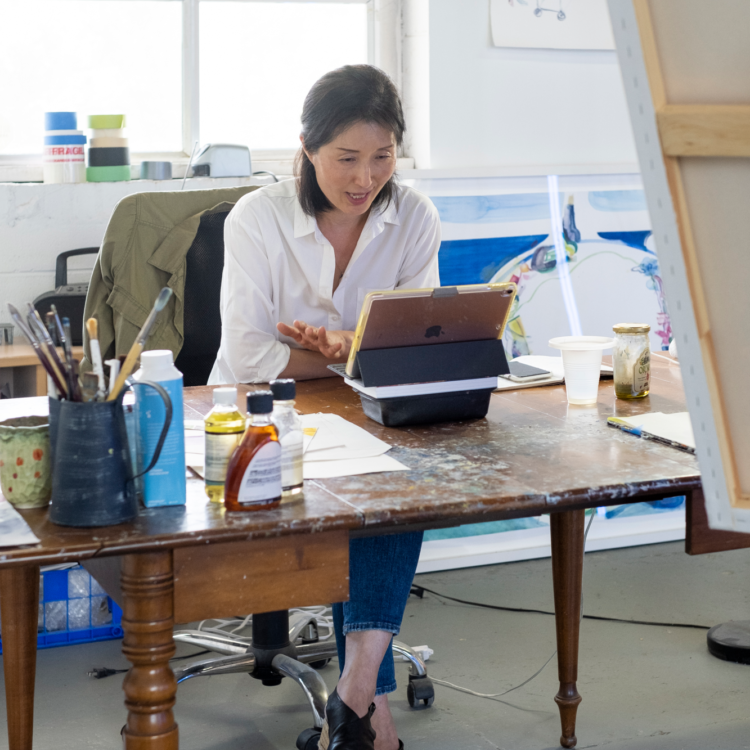 Our Studio Artist Program supports local working artists by providing subsidized studio space and by fostering a collaborative environment supportive of the creative process.
---
Staff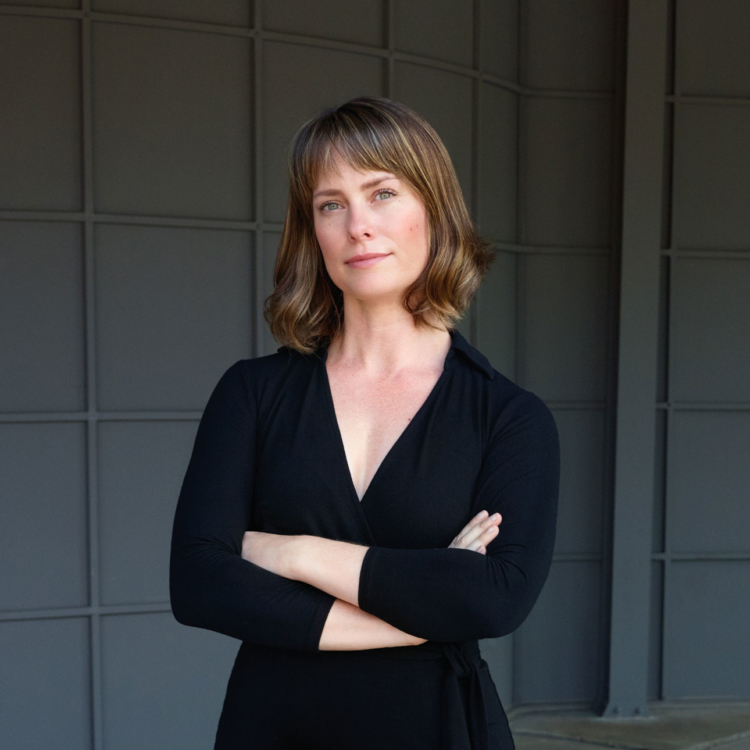 Veronica Kessenich
Executive Director
She/Her/Hers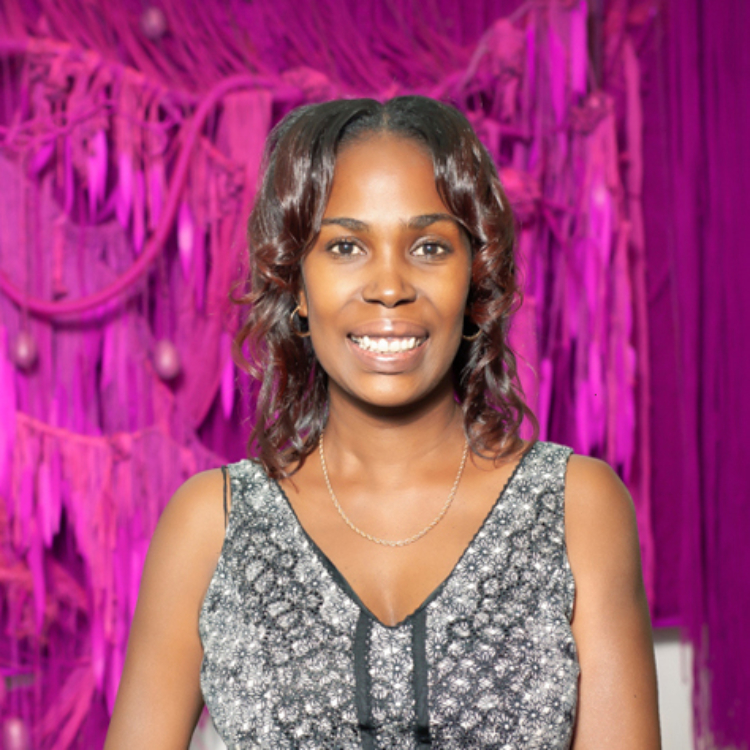 Waduda Muhammad
Development Manager
She/Her/Hers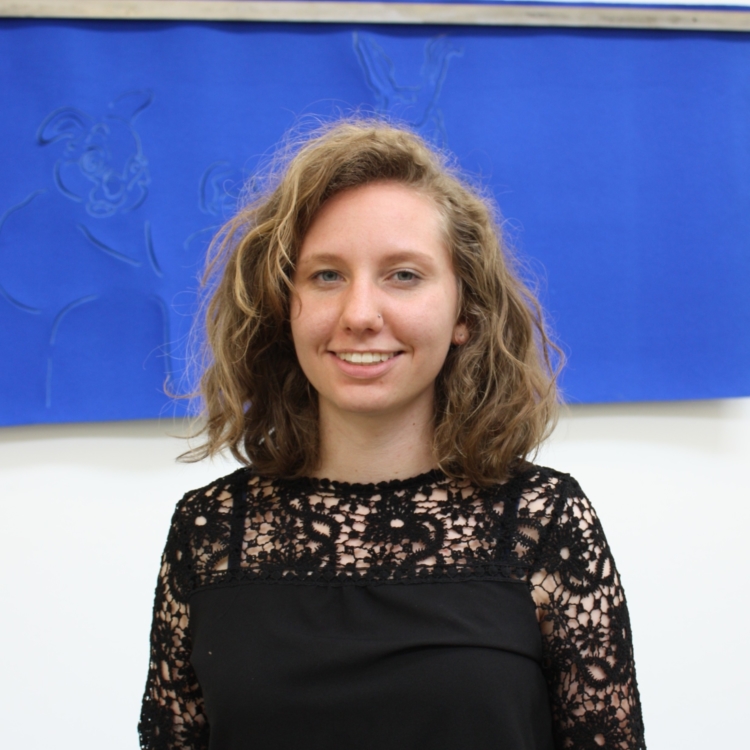 Emma Blessing
Visitor Services Coordinator
She/Her/Hers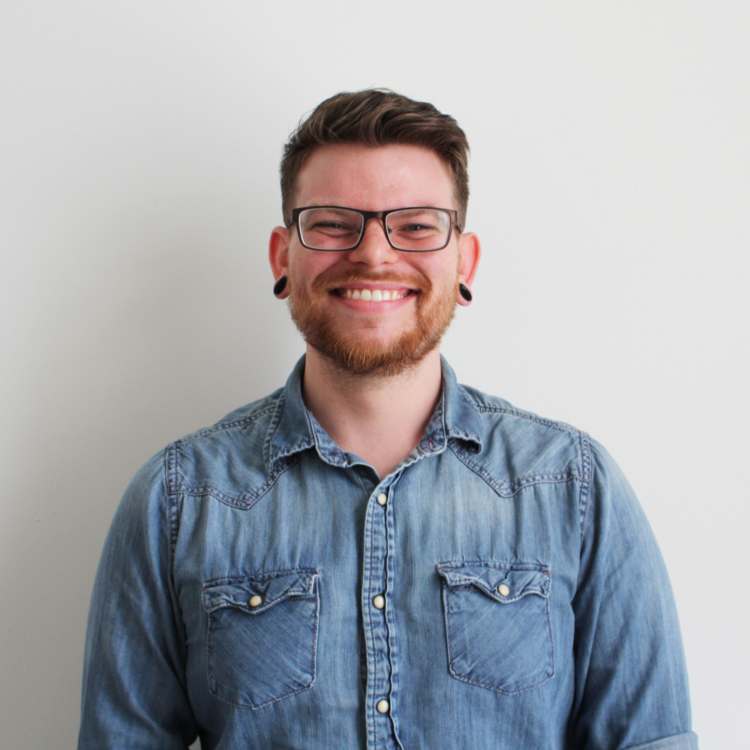 Ethan Cantrell
Events Manager
He/Him/His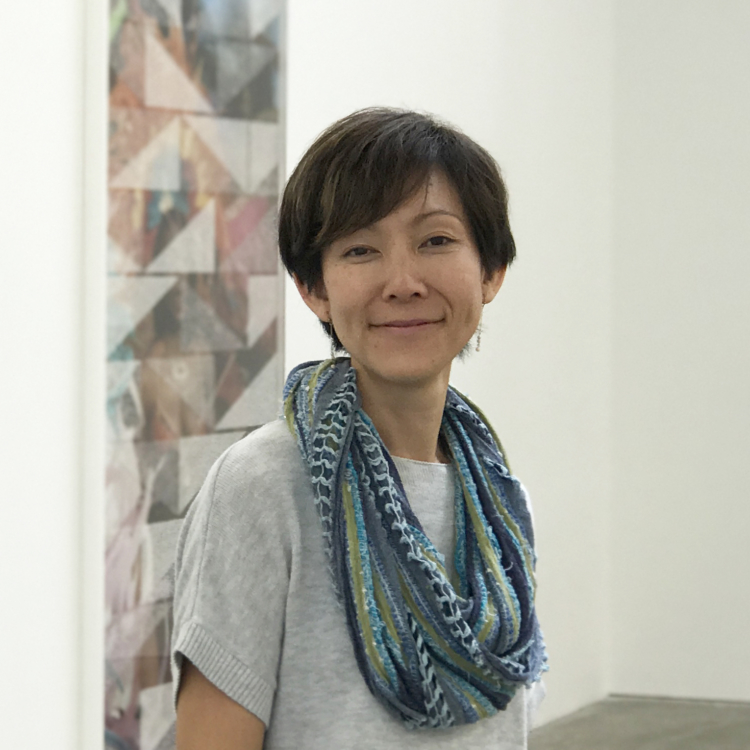 Makiko Maekawa
Contemporary Kids Instructor
She/Her/Hers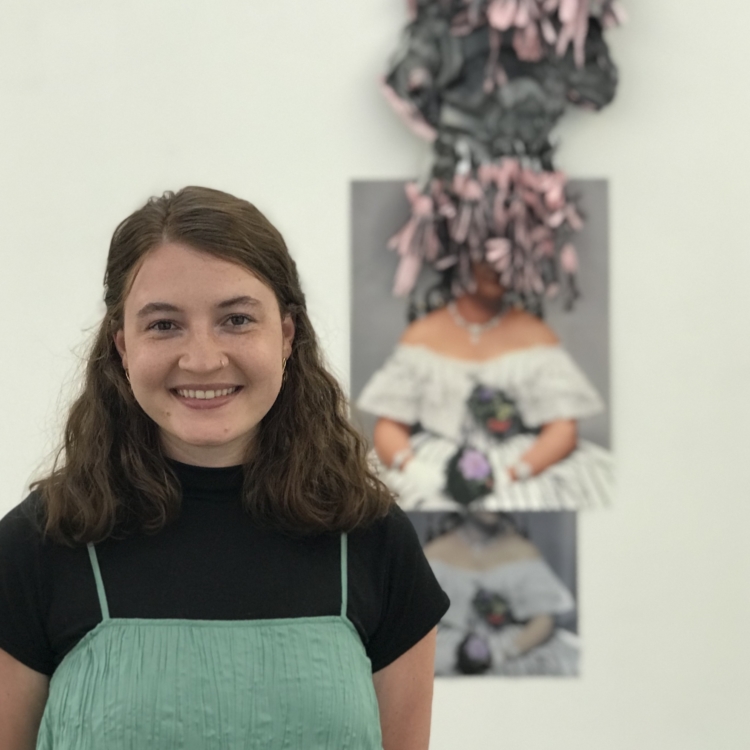 Nyssa Goodroe
Welcome Desk Associate
She/Her/Hers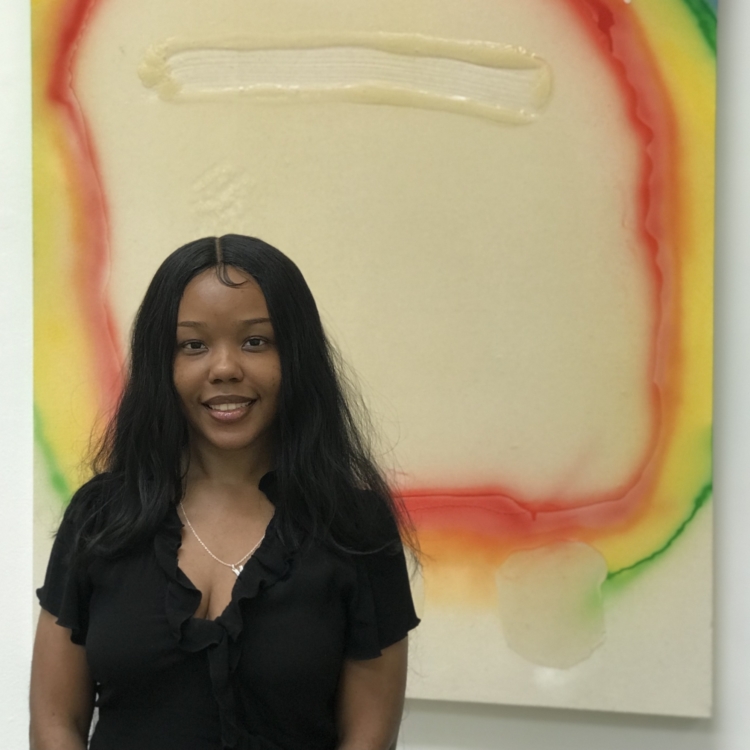 Kori Thompson
Welcome Desk Associate
She/Her/Hers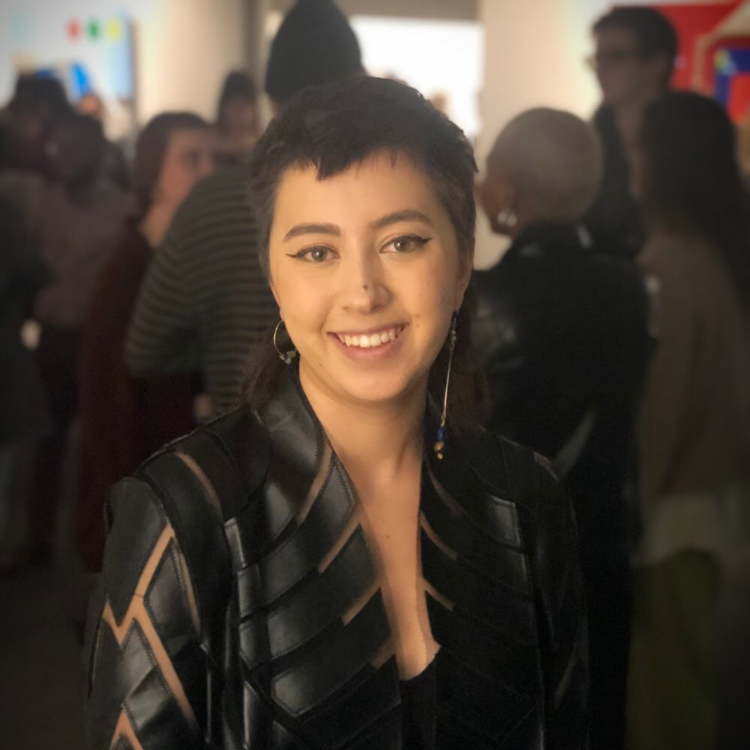 Anna Carnes
Program Coordinator
She/They
---
Board
Katina Asbell
Board Chair
Associate Broker, The Asbell Golde Team | Atlanta Fine Homes Sotheby's International Realty
Mace Aluia
Vice President, Corporate Partnership Sales at AMB Sports & Entertainment, Atlanta Falcons / Atlanta United
Odessa M. Archibald
Area Manager, Georgia Power
Stephen Boyd
Managing Director – Accenture Interactive | Products
Natalie Figuero
Business Planning & Operations Lead, Commerce at Facebook
Emily de Golian, MD
Board Certified Dermatologist and Fellowship Trained Mohs Surgeon at Dermatology Consultants, P.C.
Charles "Chip" Mann
Retired Partner - Deloitte Tax LLP
Andrew Rodbell
Co-founder Post Meridiem Spirit Company
Barbara Russell
Senior Director, Institutional Giving at Boys & Girls Clubs of Metro Atlanta
Meghan Shakar
Leadership Coach & Startup Advisor Founder, Verandi LLC
Danielle Henry
Global Director, Integrated Marketing Instagram
---
Our Values
Our Core Values guide us in our work. Along with our Strategic Plan, our staff and board are committed to using our Core Values in the creation, presentation, and advancement of contemporary art.
Innovation
We present experiences that are relevant to contemporary culture. We do this by inviting artists to create, introduce, and present artistic ideas.
Access
We provide a community-focused environment that fosters inclusivity and respect.
Quality
We uphold the highest standards of artistic, programmatic, and organizational excellence in every interaction that we have.
Influence
We lead our field and receive peer recognition through flawless program execution and effective implementation of our plans. We are responsive to our audience and those who aspire to work in the field of contemporary art.
Collaboration
We embrace and work with a wide variety of organizations, neighbors, partners, and communities to reach common goals and provide access to contemporary art in a variety of forms.
---
Nexus Fund
Nexus
Founded by artists for artists, Atlanta Contemporary was built upon the principles of engaging in experimentation and risk-taking through exhibitions, programming, and support of working artists. The Nexus Fund expands upon the ethos of these early days. By establishing the Nexus Fund, Atlanta Contemporary gives direct and necessary support to visual arts projects being done by Metro Atlanta's ever-growing community of contemporary arts practitioners. By supporting new work or through the expansion of an existing project, the Nexus Fund sponsors dynamic and innovative individual artists or partnerships. The Nexus Fund: Emergency Relief in first year gave $1,000 to support 60 self-identifying visual artists.