About
Atlanta Contemporary engages the public through the creation, presentation and advancement of contemporary art.

---
Changing The Way We All See Art.
Founded in 1973 as Nexus, a grassroots artists' cooperative, Atlanta Contemporary has since become one of the southeast's leading contemporary art centers. We play a vital role in Atlanta's cultural landscape by presenting over 200 consequential artists and creatives from the local, national, and international art scenes through our various exhibition, project spaces, and programs each year. Atlanta Contemporary is a 501(c)3 nonprofit and is free admission, every day. We became free admission on September 1, 2015 to increase accessibility to the community of artists and arts enthusiasts in the metro-Atlanta area. 
We commission new works, paying particular attention to artists who have not had a significant exhibition in the Southeast. We organize over 125 programs annually including Contemporary Kids, Contemporary Cocktails, Contemporary Talks, and more! Atlanta Contemporary provides 13 on-site subsidized studio space to working artists through the Studio Artist Program.
By The Numbers | Demographics in FY23
Audiences: 63% Female, 30% Male, 7% Gender Non-Conforming; 77% BIPOC :: 54% Black/African American, 7% Asian, 8% LatinX, 1% Indigenous/Native American, 25% White/Caucasian, and 5% Other.
Artists: 63% Female, 30% Male, 7% Gender Non-Conforming; 25% Black/African American, 8% Asian, 13% LatinX, 50% White/Caucasian, and 3% Other.
Board: 67% Female, 33% Male; 44% Black/African American, 11% Asian, 11% LatinX and 33% White/Caucasian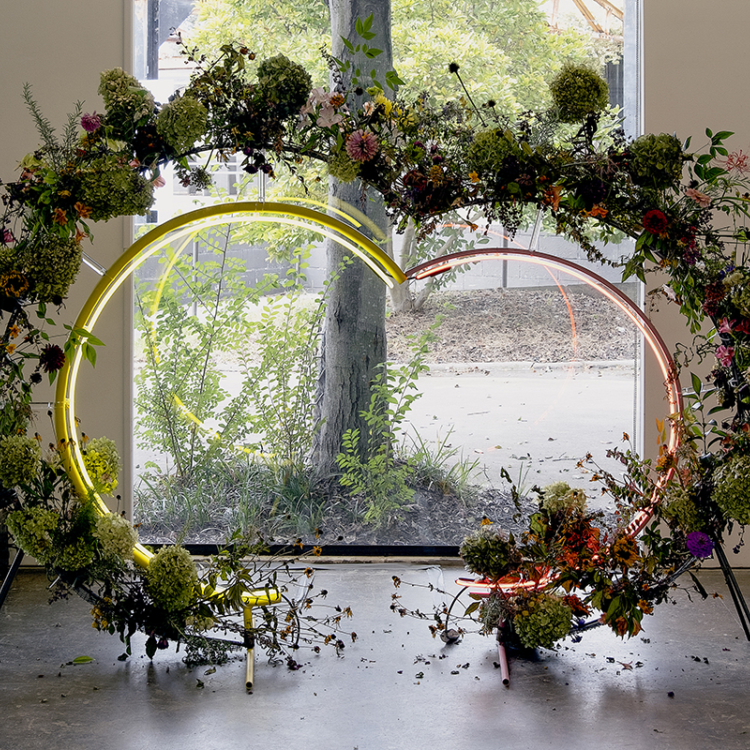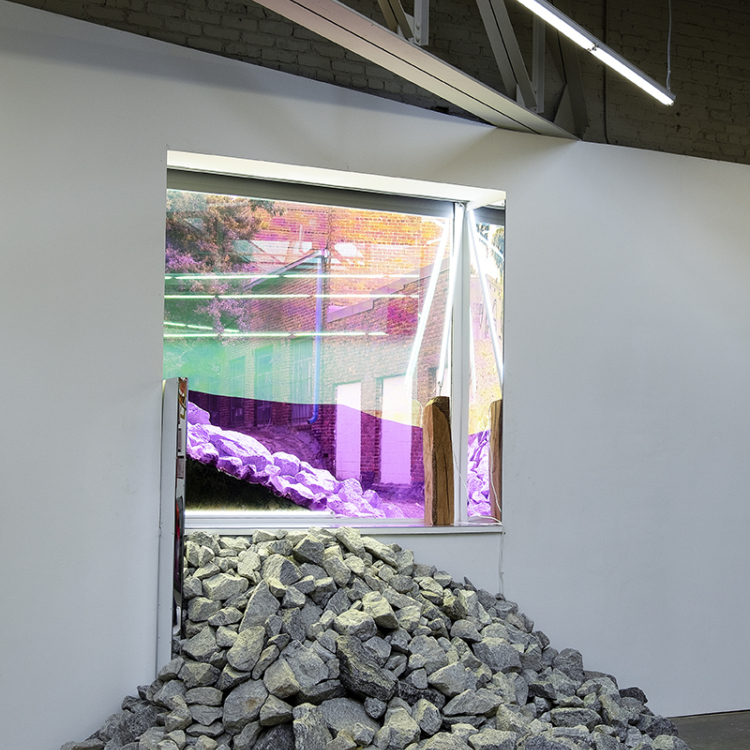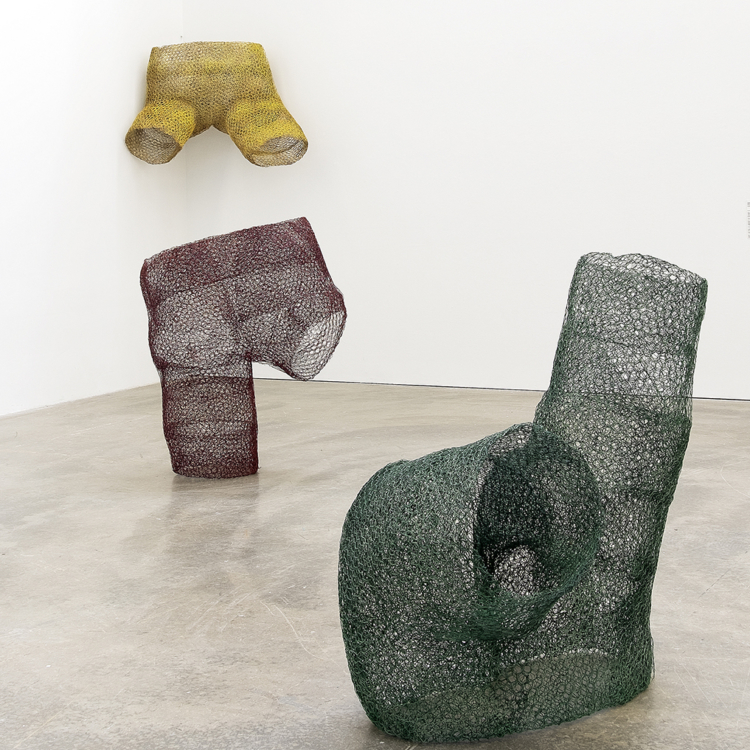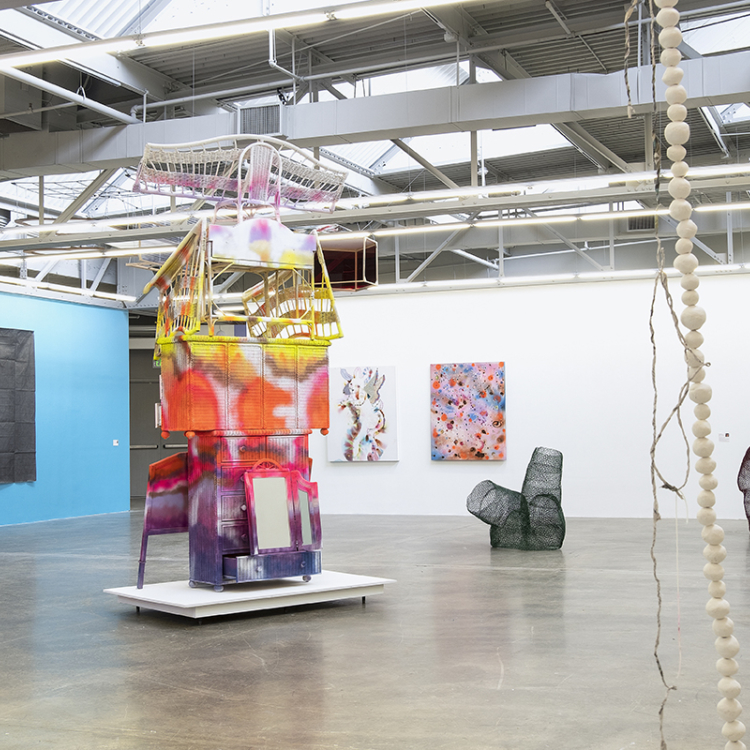 ---
Letter from the director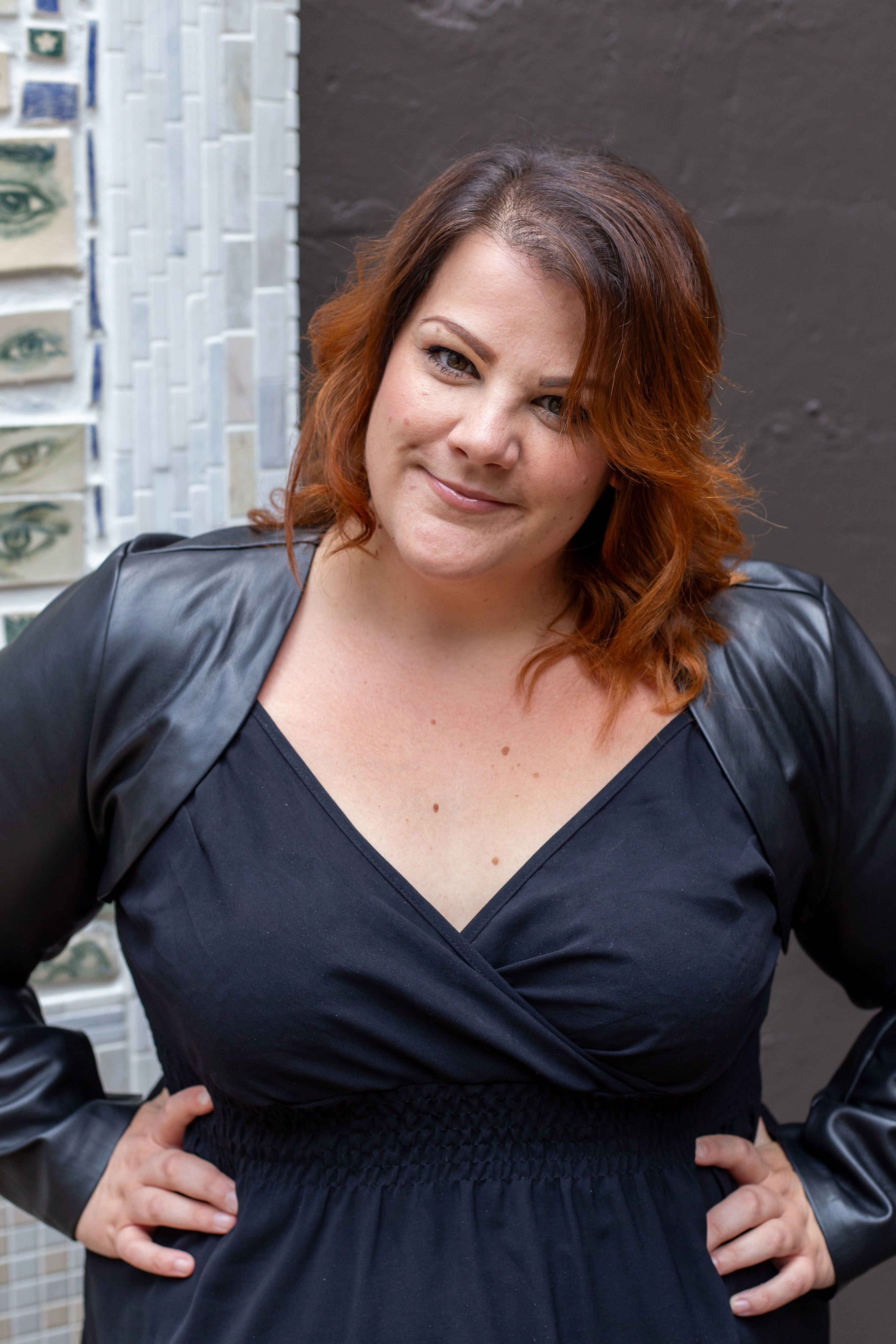 Wow, oh wow - it has been a busy time at Atlanta Contemporary! My first week as IED coincided with Atlanta Art Week and AC's Open Studios showcasing our 13 FABULOUS studio artists. The incredible turnout at this event highlighted our strong community, and it was comforting to know that our members, patrons, and donors were supporting us as fervently in this time of transition as they have done in previous years.
AC's Board of Directors has been working tirelessly conducting a nationwide search for the next Executive Director, and the staff is excited to move into the organization's next chapter and build AC's years to come. This team is united, capable, and, most importantly, passionate about the success of Atlanta Contemporary, and I am proud of each one of them individually and as a unit.

I welcome you to stop by the museum and enjoy the incredible exhibitions we have on view, engage with our programming, and be curious — ask any questions you may have and dive deeper into the work being done. As always, we are free admission, every day, and we love to see your smiling faces. The museum's calendar for the next few months is full to the brim with an artist talk with Hasani Sahlehe, a bike tour with Midweek Roll, the Letters Festival, our Holiday Market, and Membership Programming. Our Project Spaces Opening on October 26 was energetic and inspiring, and we look forward to continuing to uplift our mission of presenting and advocating for contemporary art and artists.

I appreciate your support across every aspect of this organization, and I invite you to continue to engage strongly with our artists, exhibitions, and team. Together, We Change the Way We All See Art.
Sincerely,Lynne Tanzer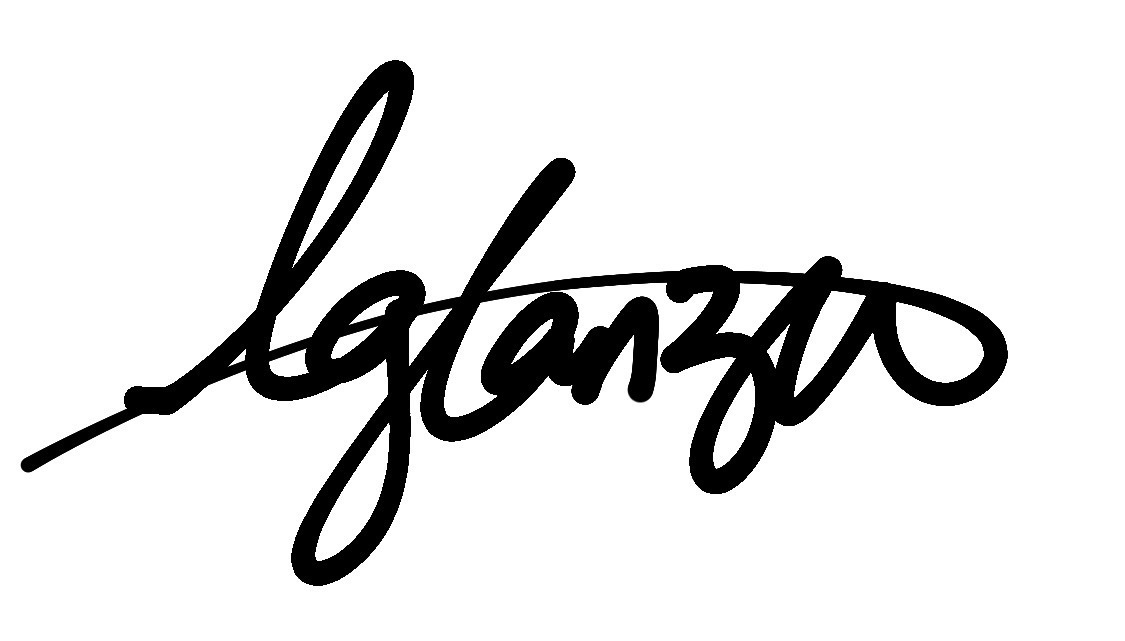 Interim Executive Director
---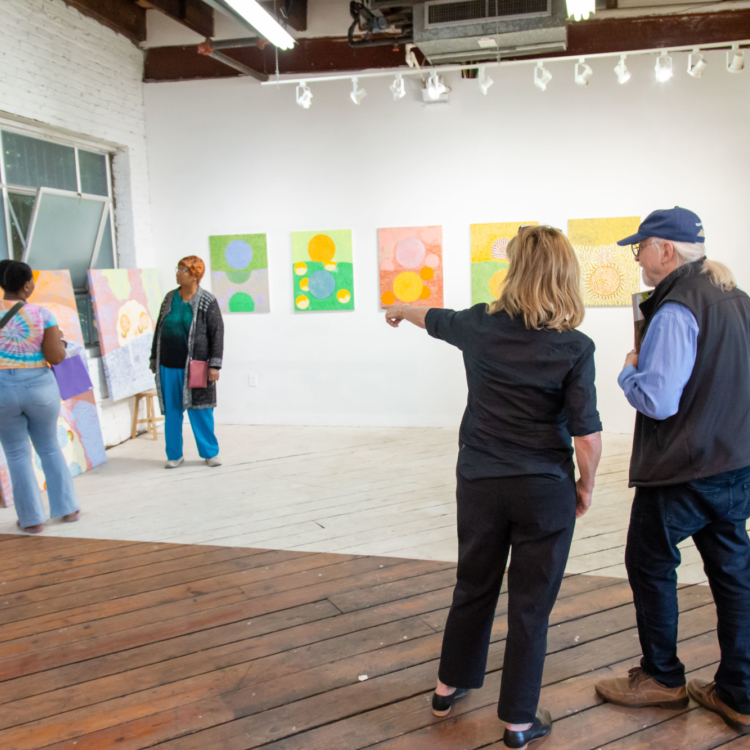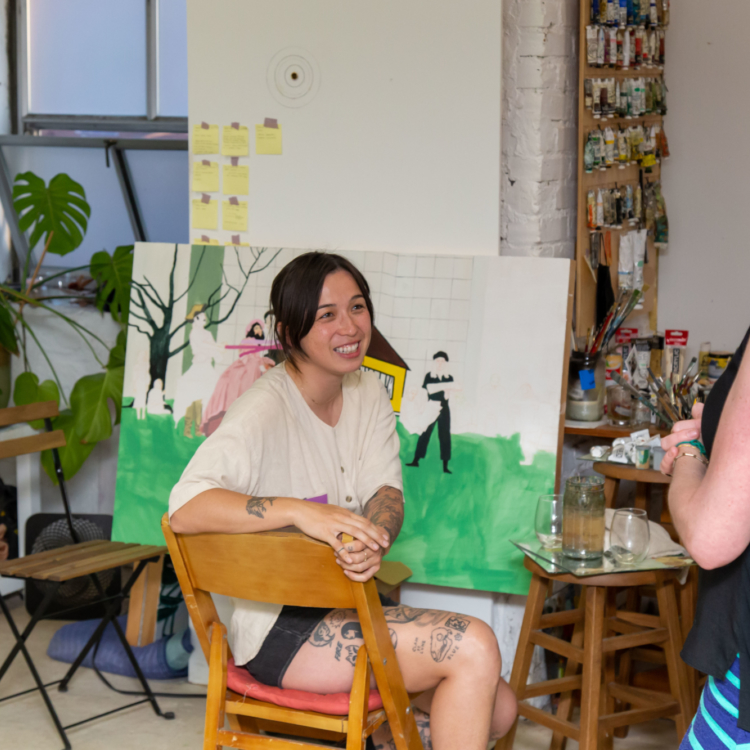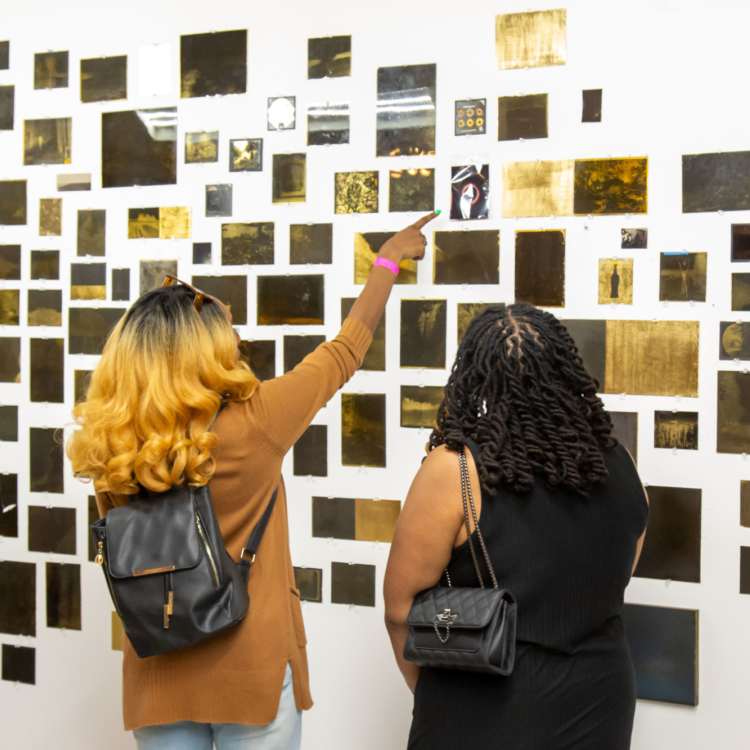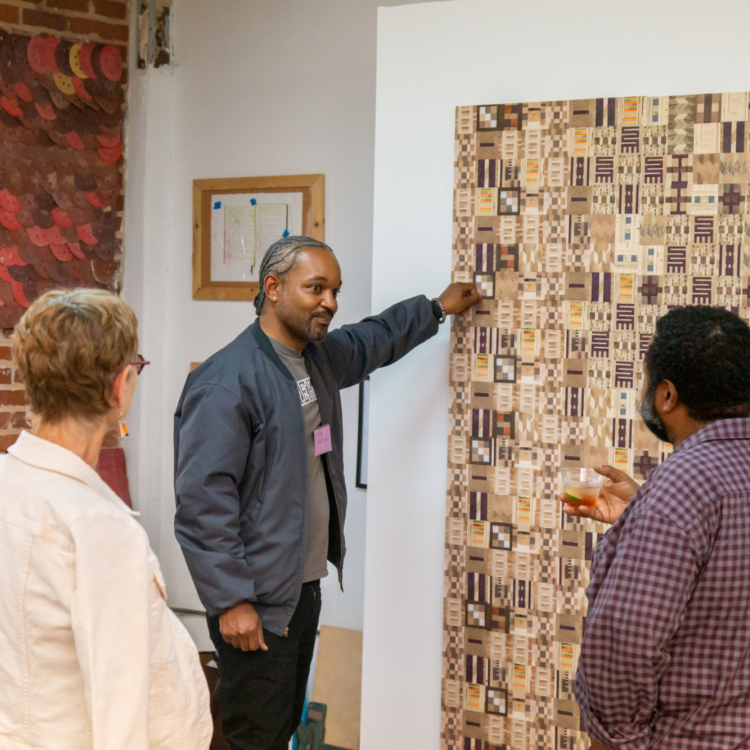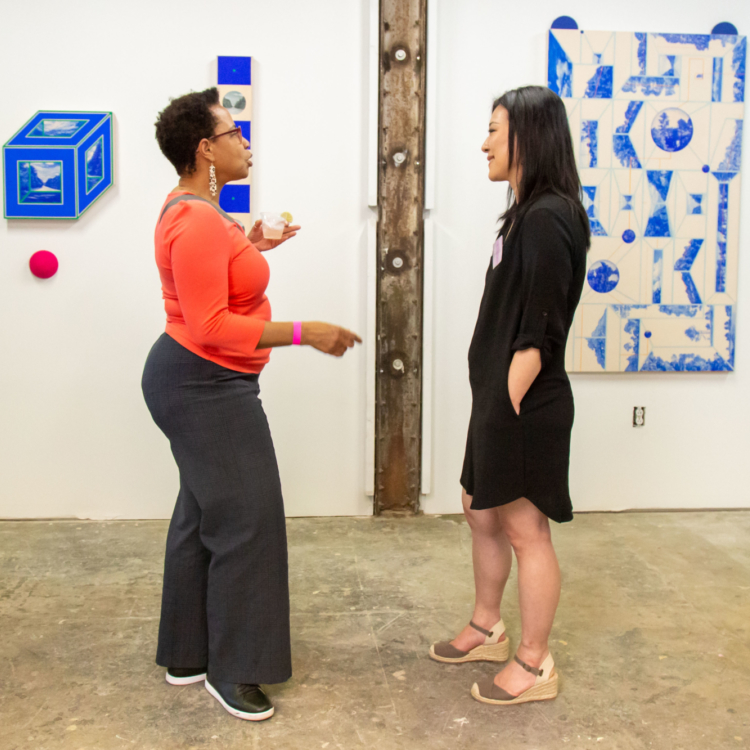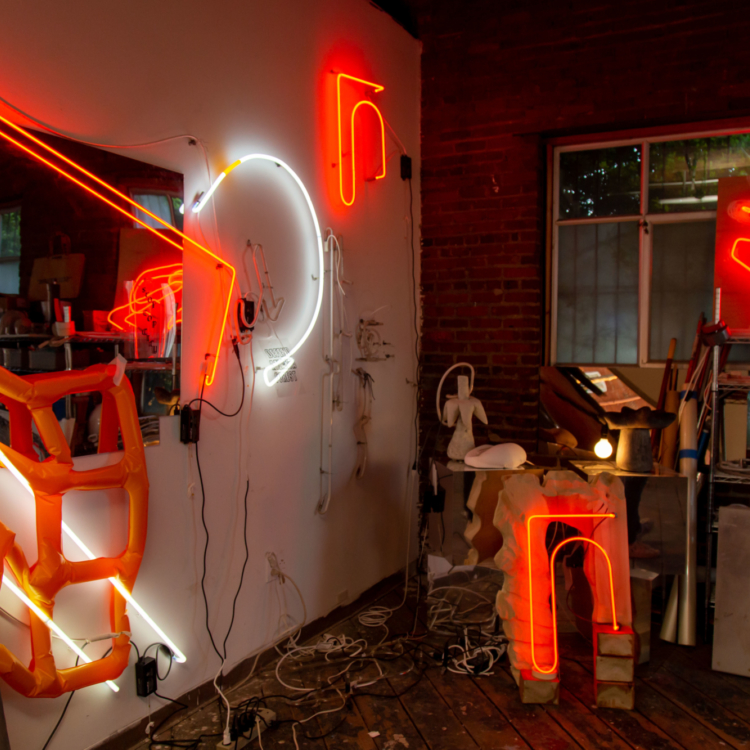 Our Studio Artist Program supports local working artists by providing subsidized studio space and by fostering a collaborative environment supportive of the creative process.
---
---
Board
Katina Asbell
Board Co-Chair
Associate Broker, The Asbell Golde Team | Atlanta Fine Homes Sotheby's International Realty
Odessa M. Archibald
Board Co-Chair
Chief of Staff, Charitable Giving and Georgia Power Foundation
Corey Favor
Sr. Director of Community Engagement Talent and Culture at Orange Barrel Media
Tara Ghei
Founder + CEO / Advisor / Investor
Emily de Golian, MD
Board Certified Dermatologist and Fellowship Trained Mohs Surgeon at Dermatology Consultants, P.C.
Danielle Henry
Global Director, Integrated Marketing Instagram
Everett Long
Director, Health Marketing Strategy
Maria Rey-Marston
Accenture, Managing Director | SC Innovation Global Co-Lead | Global Beverages Leader
Andrew Rodbell
Co-founder Post Meridiem Spirit Company
Meghan Shakar
Coach & Startup Advisor
---
Our Values
Our Core Values guide us in our work. Along with our Strategic Plan, our staff and board are committed to using our Core Values in the creation, presentation, and advancement of contemporary art.
Innovation
We present experiences that are relevant to contemporary culture. We do this by inviting artists to create, introduce, and present artistic ideas.
Access
We provide a community-focused environment that fosters inclusivity and respect.
Quality
We uphold the highest standards of artistic, programmatic, and organizational excellence in every interaction that we have.
Influence
We lead our field and receive peer recognition through flawless program execution and effective implementation of our plans. We are responsive to our audience and those who aspire to work in the field of contemporary art.
Collaboration
We embrace and work with a wide variety of organizations, neighbors, partners, and communities to reach common goals and provide access to contemporary art in a variety of forms.
---
Nexus Fund
Nexus Fund
Founded by artists for artists, Atlanta Contemporary was built upon the principles of engaging in experimentation and risk-taking through exhibitions, programming, and support of working artists. The Nexus Fund expands upon the ethos of these early days. By establishing the Nexus Fund, Atlanta Contemporary gives direct and necessary support to visual arts projects being done by Metro Atlanta's ever-growing community of contemporary arts practitioners. By supporting new work or through the expansion of an existing project, the Nexus Fund sponsors dynamic and innovative individual artists or partnerships. The Nexus Fund: Emergency Relief in first year gave $1,000 to support 60 self-identifying visual artists. Learn more about the fund and how to apply at thenexus.fund.