Are you a contemporary arts enthusiast and eager to get involved in the local art community? Show your love by helping Atlanta Contemporary deliver exceptional arts and cultural exhibitions and programs year-round!
Our volunteers play an important role in ensuring contemporary art is accessible to all audiences. Volunteers receive hands-on experience in setting up for events, photographing exhibitions and public programs, as well as maintaining campus facilities and getting to our patrons at the Welcome Desk.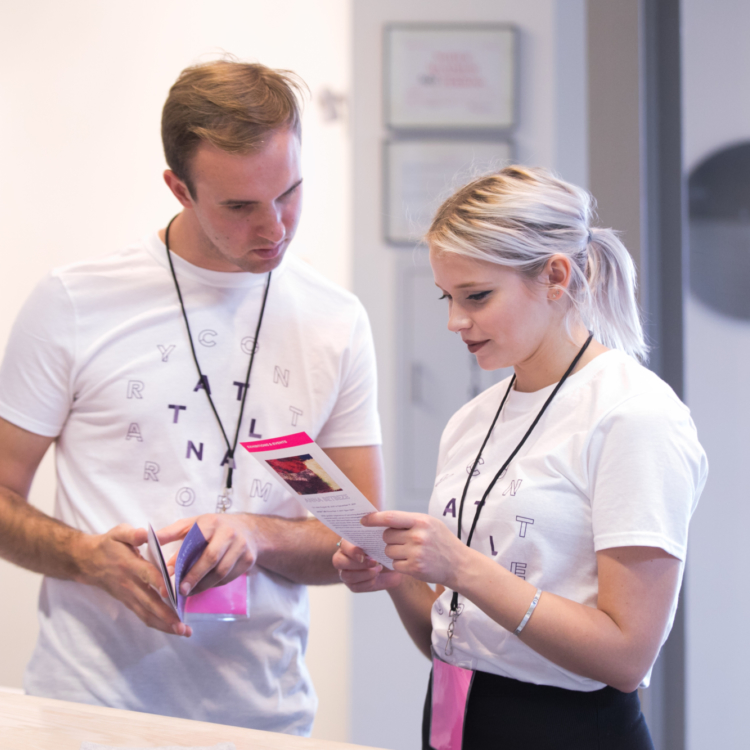 ---
Benefits
Once you've volunteered 25 hours of your time, you'll receive all the benefits associated with a Contemporary Creative membership to Atlanta Contemporary. That includes discounts on select events, a 10% discount to our shop, and much more!
Qualifications
Volunteers must be at least eighteen years of age or older. You must also have a background or interest in contemporary art, studio art, or art education and be willing to commit your services for a specified period of time.
Become A Volunteer
Please send a resume and cover letter detailing your background, skills, and which of the responsibilities listed below that you are interested in getting involved in to Abby Bullard, Development Manager, at [email protected]
Responsibilities
Our volunteers are involved in all aspects of nonprofit management, including these types of projects:
Visitor services: Staff our Welcome Desk. You'll interact with visitors, handle sign-in, answer phones, and oversee the shop.
Special events: We host a number of events and programs throughout the year. Volunteers assist with various aspects of event preparation such as event planning, set-up and clean-up, and guest registration, among other tasks.
Gallery preparation: Assist with exhibition installation and deinstallation. We change exhibitions regularly and need volunteers who are handy. Assignments include painting, graphics installation and removal, construction, and clean-up. Previous experience a must.
Gardening: Help keep our studio courtyard healthy and green. You must provide your own gardening equipment. Reimbursement for expenses must be pre-approved.