Contemporary Cocktails
Past Event

June 1, 2017 / 6:00pm – 8:00pm
Speaking of Making
Adam Frelin & Breathing Lights
Presented by
AIR Serenbe
Talk
---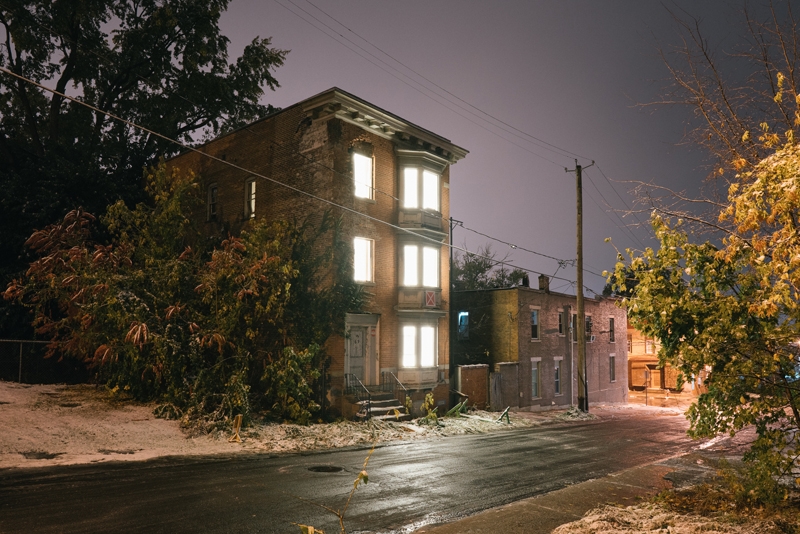 Join us for Contemporary Cocktails and Speaking of Making—a conversation series about work and the creative process, presented AIR Serenbe. 
Adam Frelin, recipient of AIR Serenbe's 2017 CoEsistere Focus Fellowship, will be giving a talk about his work. CoEsistere supports an artist of any discipline whose work explores human population growth and its impact on wildlife. Adam will discuss his practice and his recent role as lead artist on Breathing Lights, the project he and his team completed with a $1 million Public Art Challenge grant through Bloomberg Philanthropies. Breathing Lights presented a multi-city, temporary public art installation that involves illuminating hundreds of abandoned buildings with a breathing effect created with light.

Bios
Adam Frelin (b.1973, Grove City, PA) has shown widely at venues such as the Los Angeles County Museum of Art, Getty Research Institute, Aldrich Contemporary Art Museum, and the Contemporary Art Museum St. Louis. He has received awards from the National Endowment for the Arts, New York Foundation for the Arts, New York State Council on the Arts, and the College Art Association. Frelin has completed residencies at the Skowhegan School of Painting and Sculpture, MacDowell Colony, Atlantic Center for the Arts, Ucross Foundation, Fine Arts Work Center, and Yaddo, among others. He has published two books of photography and has had several artworks commissioned throughout the world. Frelin received a BFA from Indiana University of Pennsylvania, and an MFA University of California, San Diego. Currently he is an Associate Professor of art at the SUNY University at Albany, and lives in Troy, NY.
For two months in fall 2016, Breathing Lights illuminated the street-facing windows of hundreds of vacant buildings in the neighboring cities of Albany, Schenectady, and Troy, NY. Warm light filled each window with a diffuse glow that pulses with the gentle rhythm of human breathing. Concentrated in economically disadvantaged neighborhoods with high vacancy rates, these installations transformed vacant structures from pockets of shadows into places of warmth. This massive installation helped illuminate the region's struggle with vacancy and its effects on residents and neighborhood economies, and regenerated interest in once-vibrant communities. Funded through a $1 million Bloomberg Philanthropies "Public Art Challenge" grant, Breathing Lights was led by myself as lead artist, and architect Barbara Nelson. This project brought together local architects, students, engineers, artists, and product developers to design and install custom light instruments. Illumination kits consisted of miniature LED strip lights bound in adhesive fabric, affixed to interior window frames. The lights shined through windows covered in diffusion material, powered and controlled by batteries. In a region that pioneered electricity, a project centered on lighting technology infuses the installation with history and place.
NURTURING CRITICAL MOMENTS OF IMAGINATION—AIR Serenbe, the nonprofit artist residency program of the Serenbe Institute, invests in artists of all disciplines. We provide the time and space necessary for the creation of new work, as well as focused public programming that brings audiences in close contact with creative processes and practices.
---
Upcoming Events
October 8 / 12:30pm
Contemporary Talks
A Conversation Between Sister Cities
Les Abattoirs and Atlanta Contemporary
Presented by Cultural Services of the Embassy of France in the United States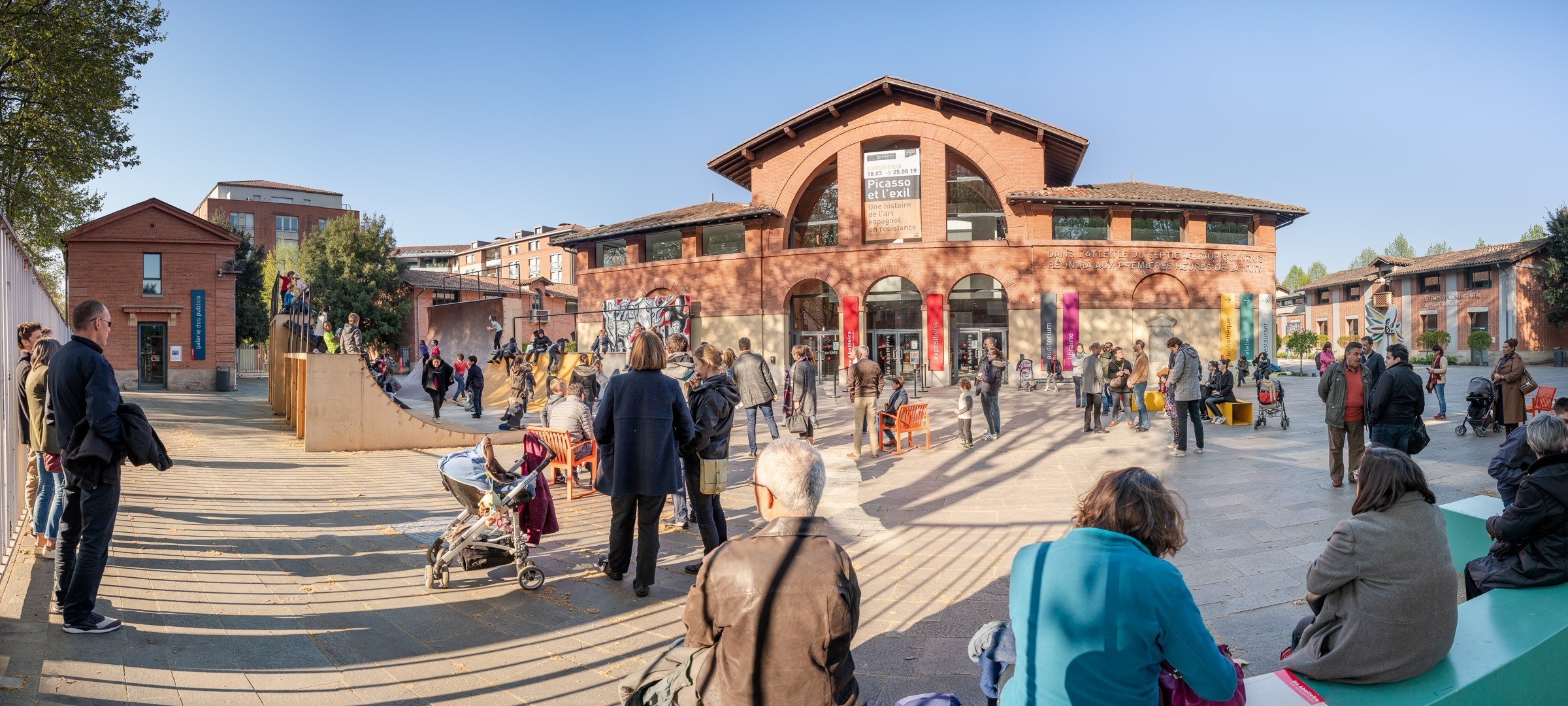 Atlanta Contemporary and Les Abattoirs partner together for a dynamic conversation between executive directors, Veronica Kessenich and Annabelle Ténèze, and how they steward their respective organizations through these unprecedented times.
October 17 / 12:00pm
Contemporary Talks
Discrit
Presented by Idea Capital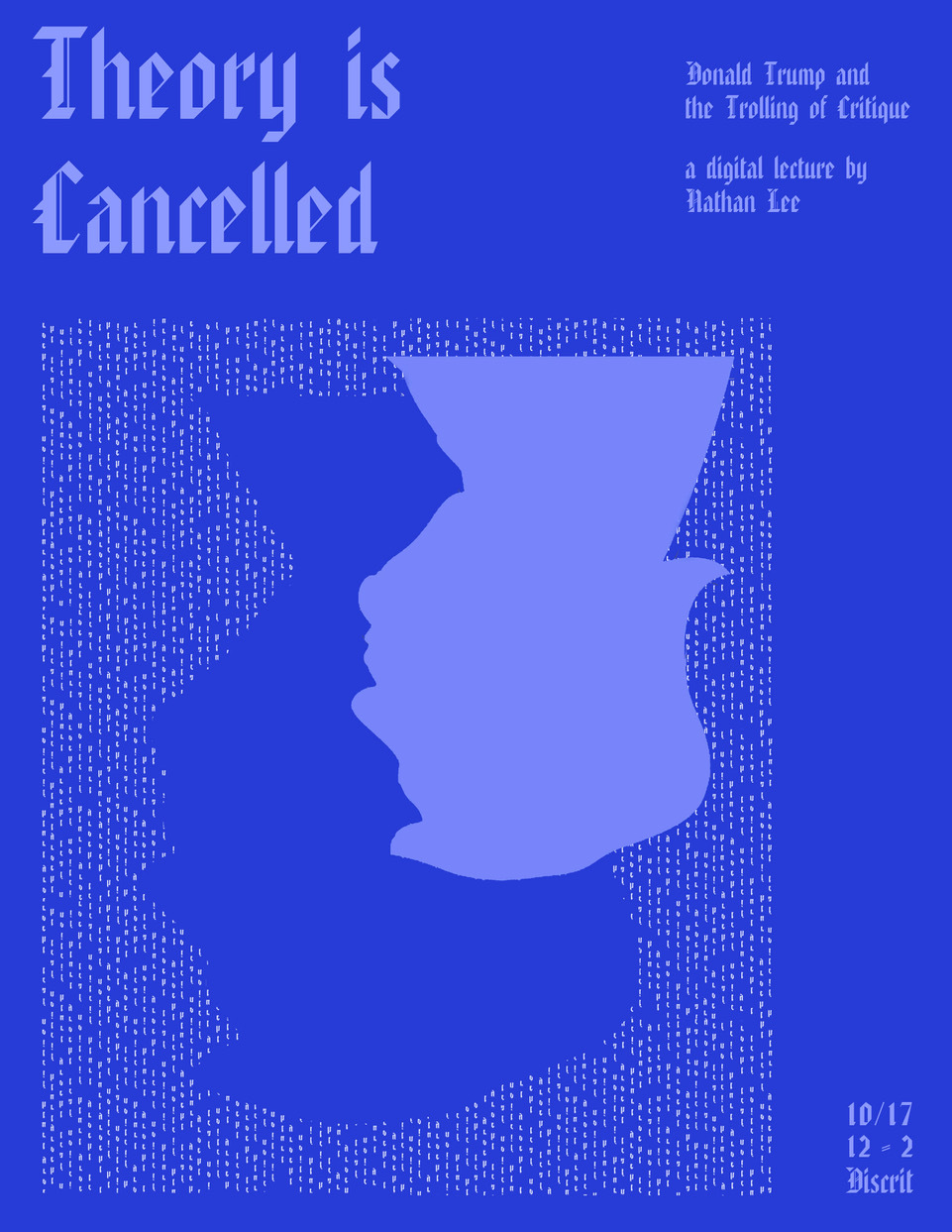 Join us for Discrit, a free art education initiative spanning lectures, screenings, workshops, and panels designed to foster lively conversation and speculation about contemporary art and culture.
October 25 / 12:00pm
Contemporary Kids
Contemporary Kids
Collage Postcards
A free and interactive family-friendly program, Contemporary Kids introduces children to contemporary art and artists through approachable media and hands-on activities.