Past Event

December 4, 2014 / 12:30pm – 1:30pm
Episode 3: Fiction
ART21, Season 7
---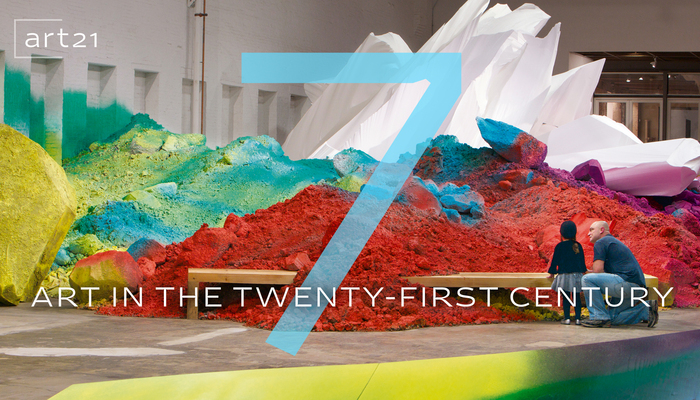 ART21 Season 7 Screening
Episode 3: Fiction
Thu, December 4
Screening Times:
12:30-1:30pm
6:30-7:30pm
FREE and OPEN to the public
What makes a compelling story? How do artists disrupt everyday reality in the service of revealing subtler truths? This episode features artists who explore the virtues of ambiguity, mix genres, and merge aesthetic disciplines to discern not simply what stories mean, but how and why they come to have meaning.
Katharina Grosse creates wildly colorful sculptural environments and paintings that unite the fluid perception of landscape with the ordered hierarchy of painting. Her work is a material record—a story—and, perhaps, an inscription of her thoughts, or an illusion. Grosse uses boat building techniques to create monumental abstract sculptures for display at Brooklyn's Metrotech Plaza, while at the Nasher Sculpture Center in Dallas, she adds layers of paint to a room filled with soil as a painted sculpture pierces through the building's architecture. Shown at work in her Berlin studio, Grosse leads viewers through the recent project I Think This Is a Pine Tree at the Hamburger Bahnhof. In Sweden, pioneering artist Joan Jonas performs at both Umeå Jazzfestival with musician Jason Moran, and at Kulturhuset in Stockholm, where she reconfigures her 1969 performance Mirror Piece. Working in performance, video, installation, sculpture, and drawing, Jonas finds inspiration in mythic stories, investing texts from the past with the politics of the present. Wearing masks and drawing while performing on stage, Jonas disrupts the conventions of theatrical storytelling to emphasize potent symbols and critical self-awareness. In multi-channel video installations, Omer Fast blurs the boundaries between documentary, dramatization, and fantasy, frequently generating viewers' confusion. Fast plays with our assumptions about identity and the structure of dramatic narrative, revealing shades of meaning as stories are told, retold, and mythologized.
This episode will premiere on PBS on Friday, November 14 at 10 p.m. ET
Image: ART21 Art in the Twenty-First Century, Season 7. ARTWORK: Katharina Grosse. One floor up highly, 2010. Soil, wood, acrylic, styrofoam, clothing, acrylic on glass fiber reinforced plastic; 780 × 1680 × 8260 cm. Installation view: MASS MocA, North Adams, MA. Photo: Art Evans. Courtesy the artist. © Katharina Grosse and VG Bild-Kunst Bonn.
Free Thursdays is proudly sponsored by IntownApartments.com by Perennial.
---
Upcoming Events
May 1 / 6:00pm
Off-site
Young Professionals Happy Hour
at Whitespace Gallery
Join other Young Professional members of Atlanta Contemporary for a special happy hour at Whitespace Gallery in Inman Park.
May 1 / 6:30pm
Special Event
Fashion in Bloom
Presented by Dream Warriors Foundation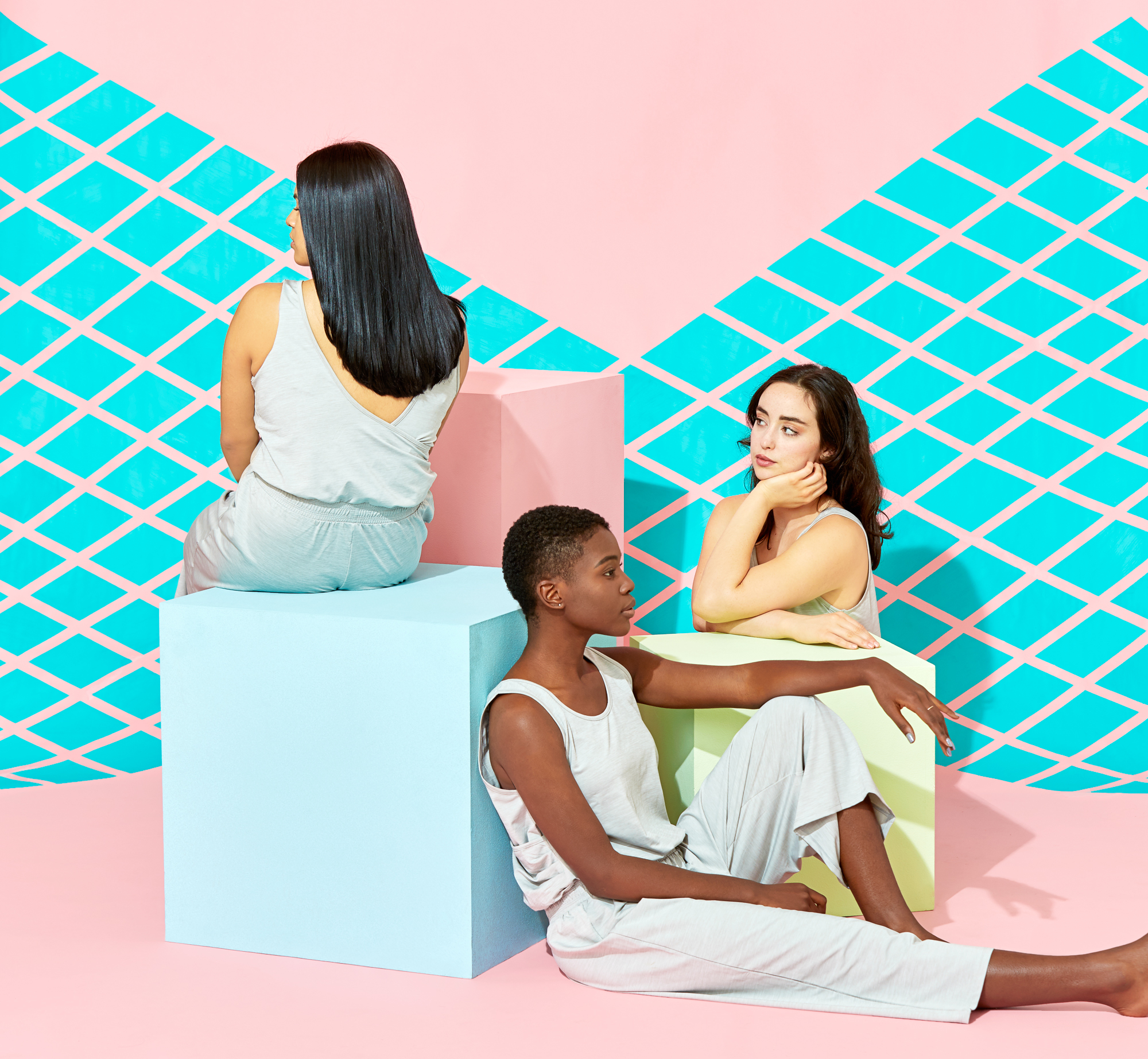 Dream Warriors Foundation presents Fashion In Bloom, a celebration of creative expression, bringing together local designers/makers who are moving the art of slow fashion forward with the local dance community in a unique fashion show experience.
May 9 / 7:00pm
Contemporary Cocktails
Exhibition Openings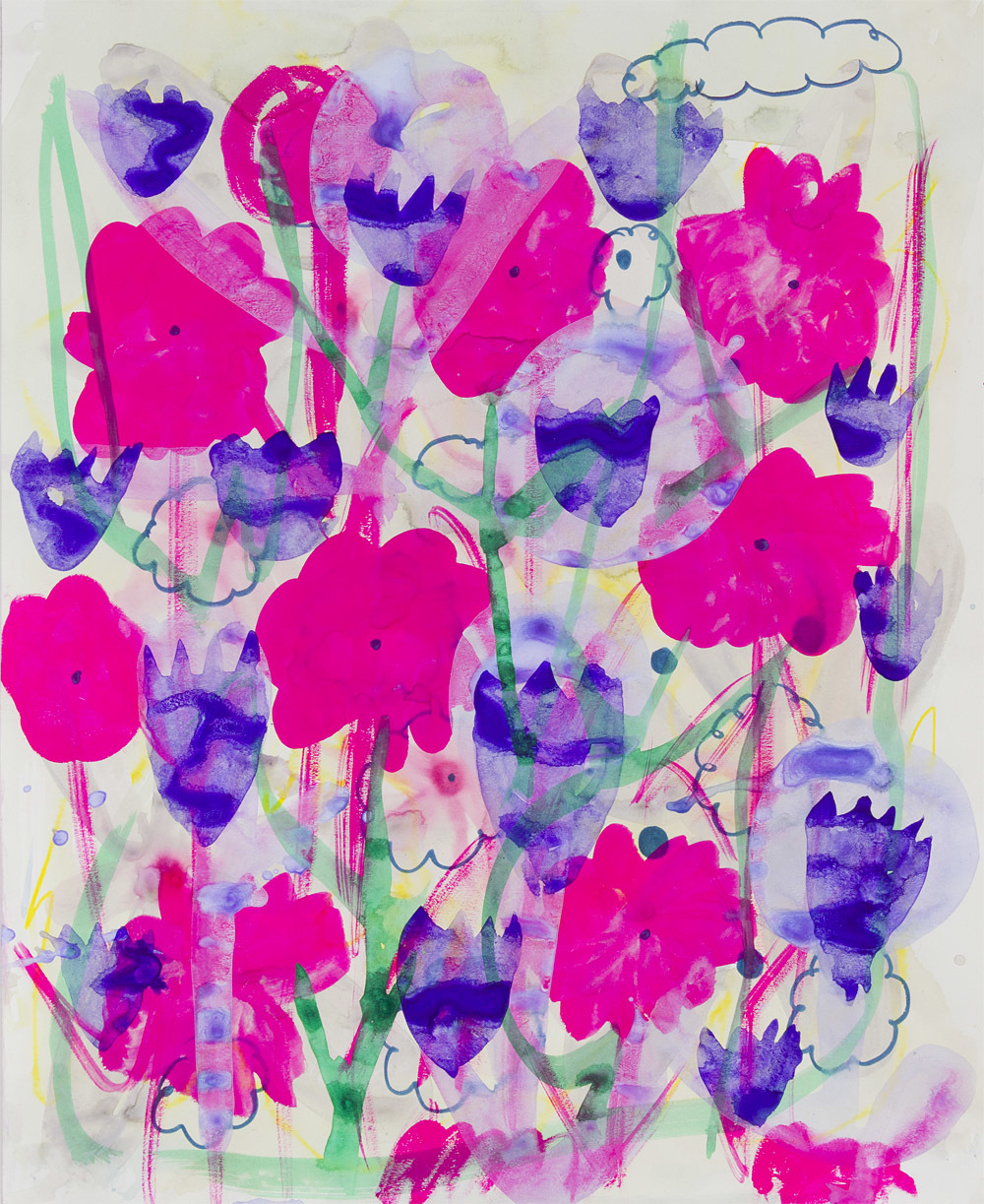 Join Us for our Spring Exhibition Openings with solo shows by William J. O'Brien and Erin Jane Nelson. New Project Space exhibitions will open concurrently. Check our website for details!