Past Event

May 13, 2020 / 6:30pm – 8:30pm
Home Is Where the Art Is
Dr. Graham C. Boettcher, The R. Hugh Daniel Director of the Birmingham Museum of Art.
Virtual
---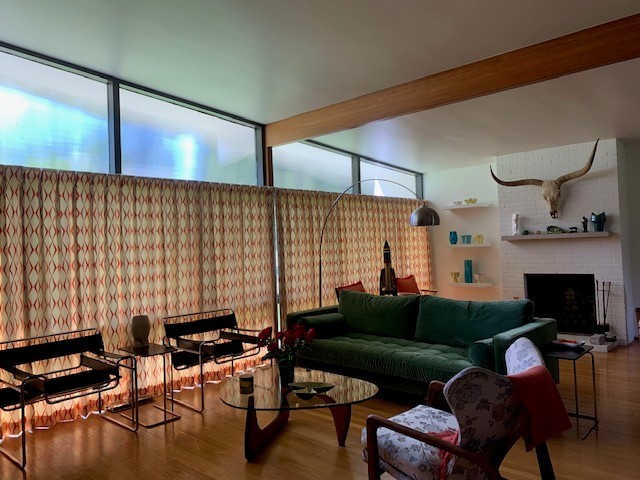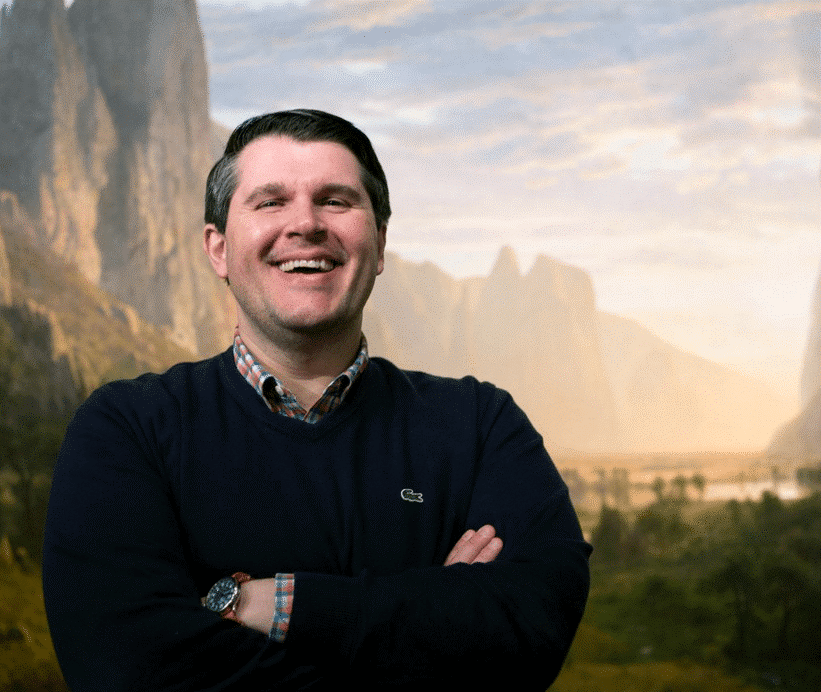 Join other members of Atlanta Contemporary for a virtual behind-the-scenes tour of Atlanta's best contemporary art collections. This week we are giving you an exclusive look at the home and private art collection of Dr. Graham C. Boettcher, The R. Hugh Daniel Director of the Birmingham Museum of Art.

You must be a member of Atlanta Contemporary in order to attend Home is Where the Art Is.
If you are not yet a member and would like to participate, click here to process your membership. Once confirmed, send an email to Abby Bullard at [email protected] with your receipt and she will then share the Zoom registration link.
About the collection:
Please join us for a visit with Dr. Graham C. Boettcher, The R. Hugh Daniel Director of the Birmingham Museum of Art. Boettcher recently became the third owner of a mid-century modern home designed by Shaw & Renneker for Thelma and Morris "Red" Sanders in 1954. The home has been featured in Birmingham Magazine and B-Metro, and provided the backdrop for two Southern Living photo shoots. Boettcher's collection of fine and decorative arts includes works by Birmingham artists Arthur Stewart, Liesa Cole, Jan Jander, John Lytle Wilson, John Sims, Charles Buchanan, Chris Davis, Pat Snow and Frank Fleming. Other artists represented in the collection include Dawoud Bey, Matthew Pillsbury, Yinka Shonibare, and Catherine Opie, among others. Boettcher also collects the work of Belle Kogan, America's first successful female industrial designer, sometimes called "the godmother of industrial design."

-
Atlanta Contemporary believes in free admission, every day and our support program is vital to engaging experimentation and risk-taking through exhibitions, programming, and support of working artists. Click here to learn more about membership -or- upgrade to the next level in support of AC's artists during COVID-19.
While we miss seeing you in the galleries and on our campus, we invite you to engage with us VIRTUALLY. With Pop-Up Programming, Virtual Talks, quarantine cocktail recipes and pandemic playlists – we want to connect with you #togetherapart. We're here for you Atlanta – we've got your back!
On Friday, March 13 in the interest of promoting public health, we decided to temporarily close Atlanta Contemporary to the public. Staff remain available by email and phone and will telework during this time. The executive leadership of Atlanta Contemporary will continue to monitor the situation and asses the need for continued closure. Stay safe and healthy. We look forward to welcoming you back to Atlanta Contemporary soon.
Bio
Graham C. Boettcher is the R. Hugh Daniel Director at the Birmingham Museum of Art in Alabama. He received his PhD from Yale University; MA from the University of Washington; and BA from Yale University. His area of expertise is American fine and decorative arts made before 1945.
Location
Members can email the Development Manager, Abby Bullard to receive the Zoom registration link.
Contact Info

Abby Bullard
(404) 688-1970 ext. 405


[email protected]
---