Past Event

July 15, 2020 / 6:30pm – 8:30pm
Home Is Where the Art Is
Seth Hopkins, Executive Director of the Booth Western Art Museum
Virtual
---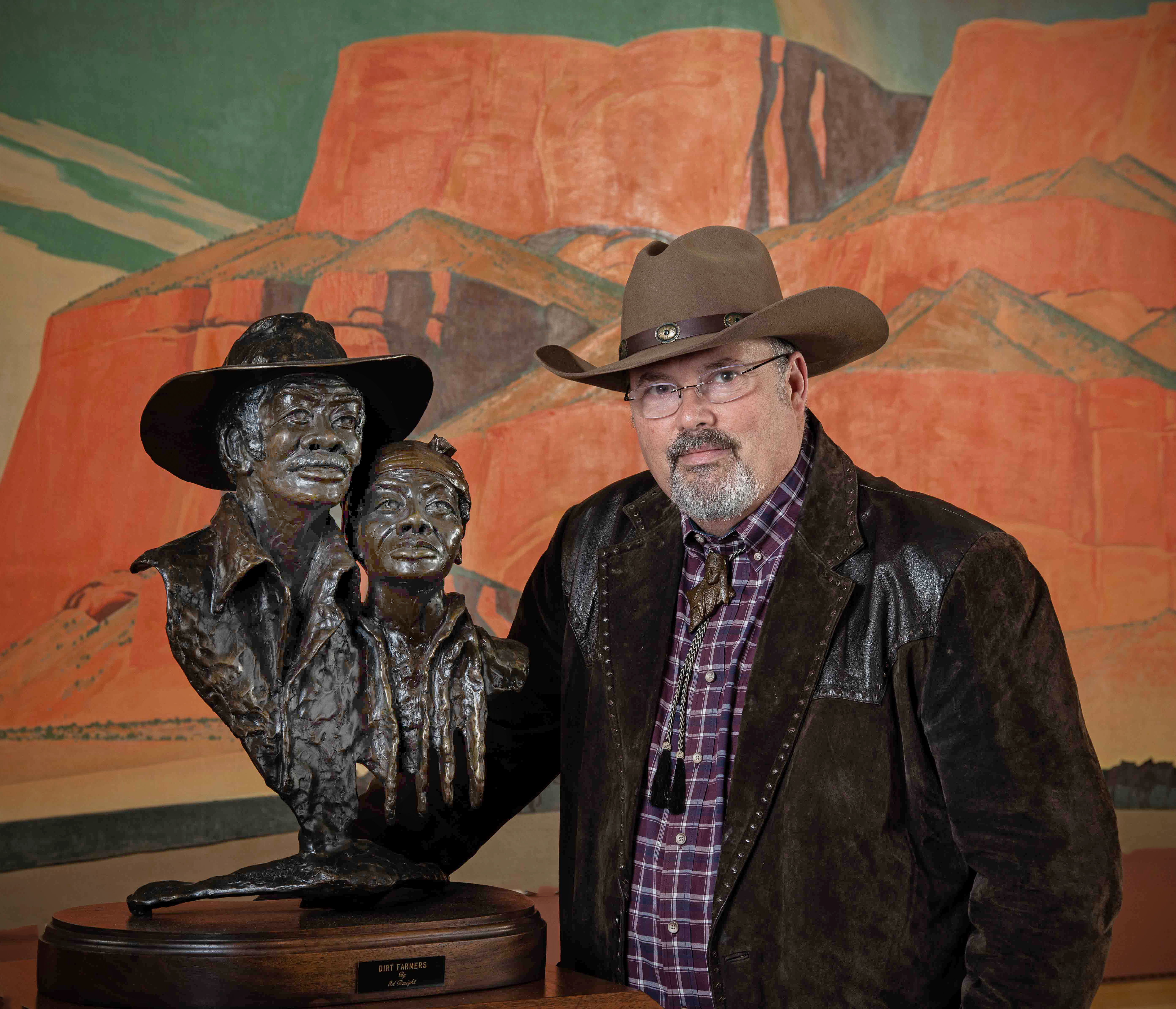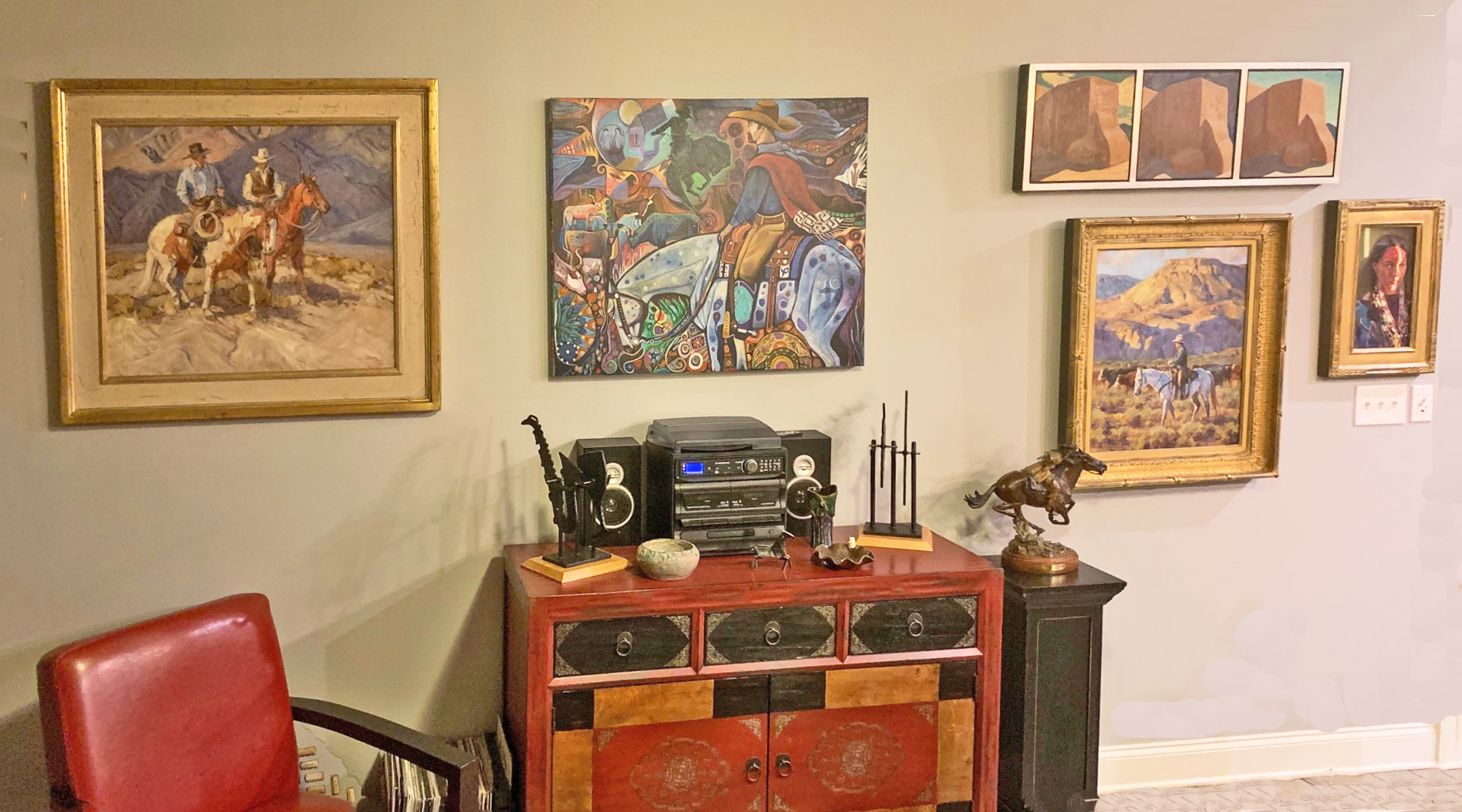 Join Members of Atlanta Contemporary for a virtual behind-the-scenes tour of some of the best contemporary art collections. This month we are visiting the home and collection of Seth Hopkins, Executive Director of the Booth Western Art Museum. 

You must be a member of Atlanta Contemporary in order to attend Home is Where the Art Is.
If you are not yet a member and would like to participate, click here to process your membership. Once confirmed, send an email to Abby Bullard at [email protected] with your receipt and she will then share the Zoom registration link.
About the collection:
Seth and his wife Joyce have built a collection that is as much about their relationships with the artists as the art itself. But every piece must pass the "Pink Fuzzy Slippers Test;" - he will explain during the tour. This eclectic Western-focused collection ranges from traditional pieces by Jason Rich, Krystii Melaine, Deborah Fellows, Kathy Wipfler, William Whitaker and John Fawcett, to Contemporary masters like Donna Howell-Sickles, Kim Wiggins, Logan Hagege, Billy Schenck and Ed Mell. They have also enjoyed collecting Georgia artists the Museum has helped gain exposure like Amy Watts, Michael Goettee David DeVary and Susan Easton Burns. While Seth offers "Couples Collecting Counseling" as one of their member services, it is truly like the cobblers kids who have no shoes, there is no rhyme or reason to their collecting, and they love art clutter because that means you don't worry about where to put it when your buying it. You find a spot!
-
Atlanta Contemporary believes in free admission, every day and our support program is vital to engaging experimentation and risk-taking through exhibitions, programming, and support of working artists. Click here to learn more about membership -or- upgrade to the next level in support of AC's artists during COVID-19.
While we miss seeing you in the galleries and on our campus, we invite you to engage with us VIRTUALLY. With Pop-Up Programming, Virtual Talks, quarantine cocktail recipes and pandemic playlists – we want to connect with you #togetherapart. We're here for you Atlanta – we've got your back!
On Friday, March 13 in the interest of promoting public health, we decided to temporarily close Atlanta Contemporary to the public. Staff remain available by email and phone and will telework during this time. The executive leadership of Atlanta Contemporary will continue to monitor the situation and asses the need for continued closure. Stay safe and healthy. We look forward to welcoming you back to Atlanta Contemporary soon.
Bio
Seth Hopkins is the head man at the Booth Western Art Museum in Cartersville, Georgia; has been since 2000. He was the Museum's first employee, appointed by the anonymous founder despite protests he didn't know beans about art and even less about museums. The Boss Man said get out there and learn. So, Seth traveled the West asking dumb questions, listening, learning, and making friends. He also took art history, Western history, and museum studies courses at five universities before finding the right one. Seth got his Master's degree on the internet; via distance learning, under the direction of legendary Western art historian Byron Price at Oklahoma University. His OU thesis on the Western art of Andy Warhol became a national traveling exhibition in 2019, accompanied by a companion 144-page hardcover catalog. Under his leadership the Booth has grown from the founder's original vision of a 30,000 square foot regional art center to a 120,000 square foot world class art museum, affiliated with the Smithsonian and the Museums West Consortium. In 2020 USA Today's 10Best readers' poll named it the #1 art museum in the country.
Location
Members can email the Development Manager, Abby Bullard to receive the Zoom registration link.
Contact Info

Abby Bullard
(404) 688-1970 ext. 405


[email protected]
---
Upcoming Events
October 8 / 12:00pm
Contemporary Talks
BLDGS Talk + Tour
Presented by Atlanta Design Festival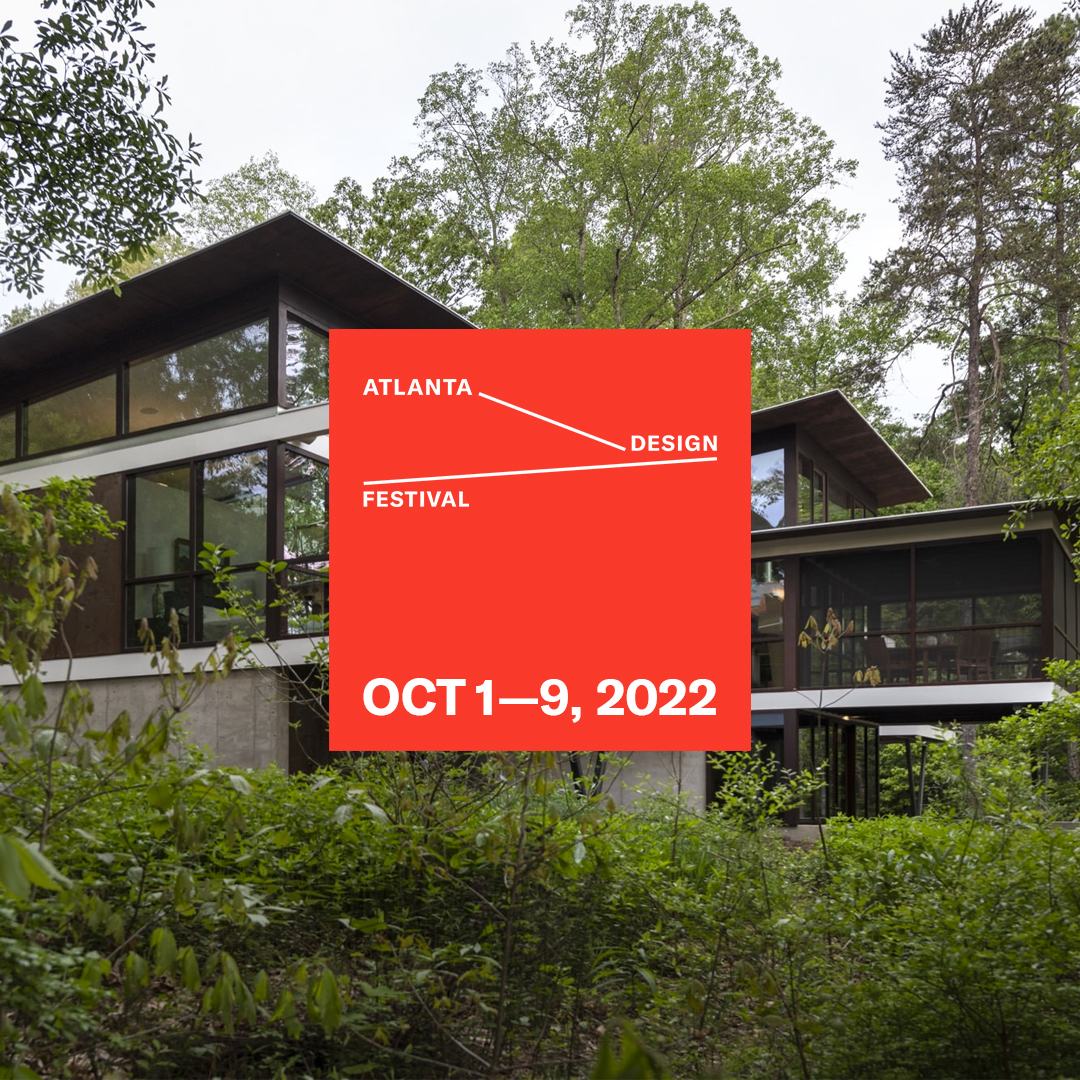 Grab a coffee and explore the historical Atlanta Contemporary building with the BLDGS, the architecture group behind the 2013 renovation of the galleries. This tour is part of the Atlanta Design Festival tour series with MA! Architecture Tours.
October 12 / 10:00am
Contemporary Off-Site
Callanwolde Gallery Tour
Members Only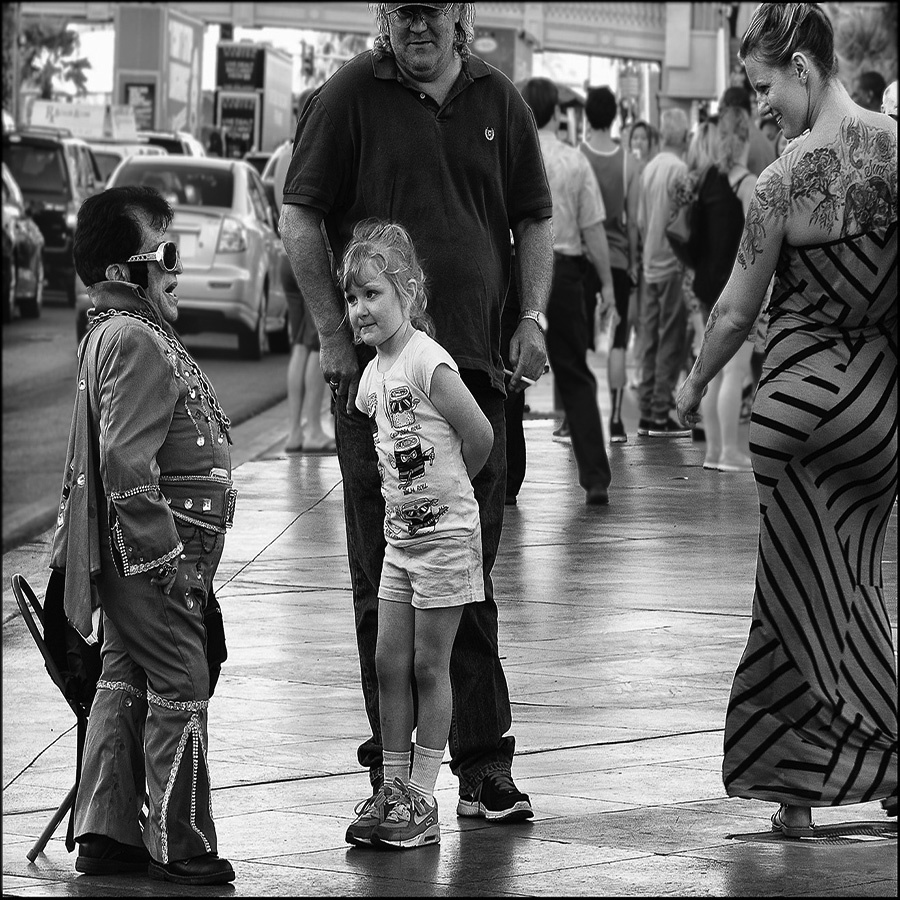 Members will tour the fine art gallery located at Callanwolde Fine Arts Center.
October 13 / 6:00pm
Contemporary Talks
Andres Serrano's Insurrection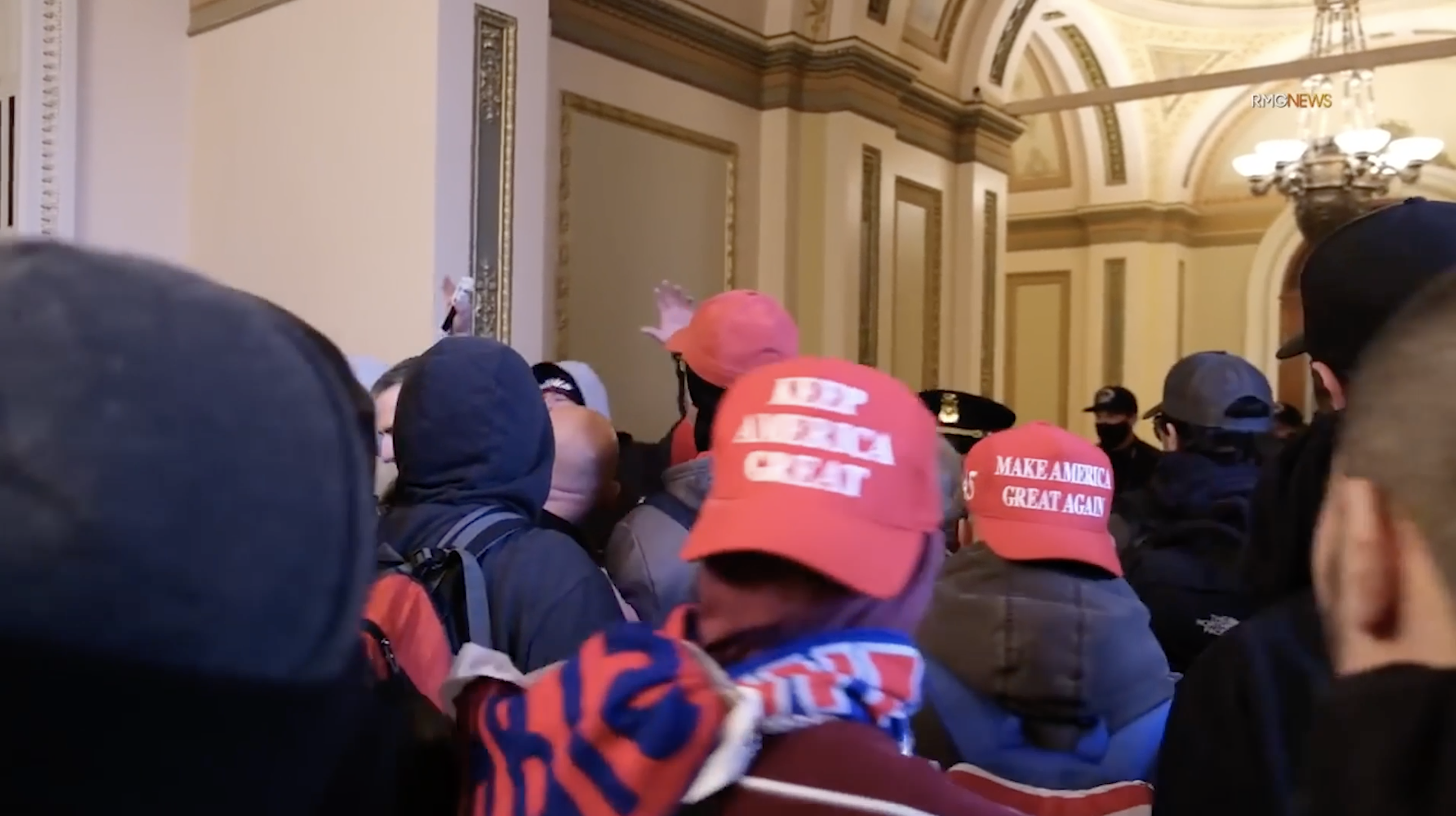 Atlanta Contemporary hosts a screening of Insurrection, followed by a Q+A with the filmmaker, Andres Serrano.