Past Event

June 10, 2018 / 10:30am – 12:00pm
Movement Love
a yoga series
Special Event
---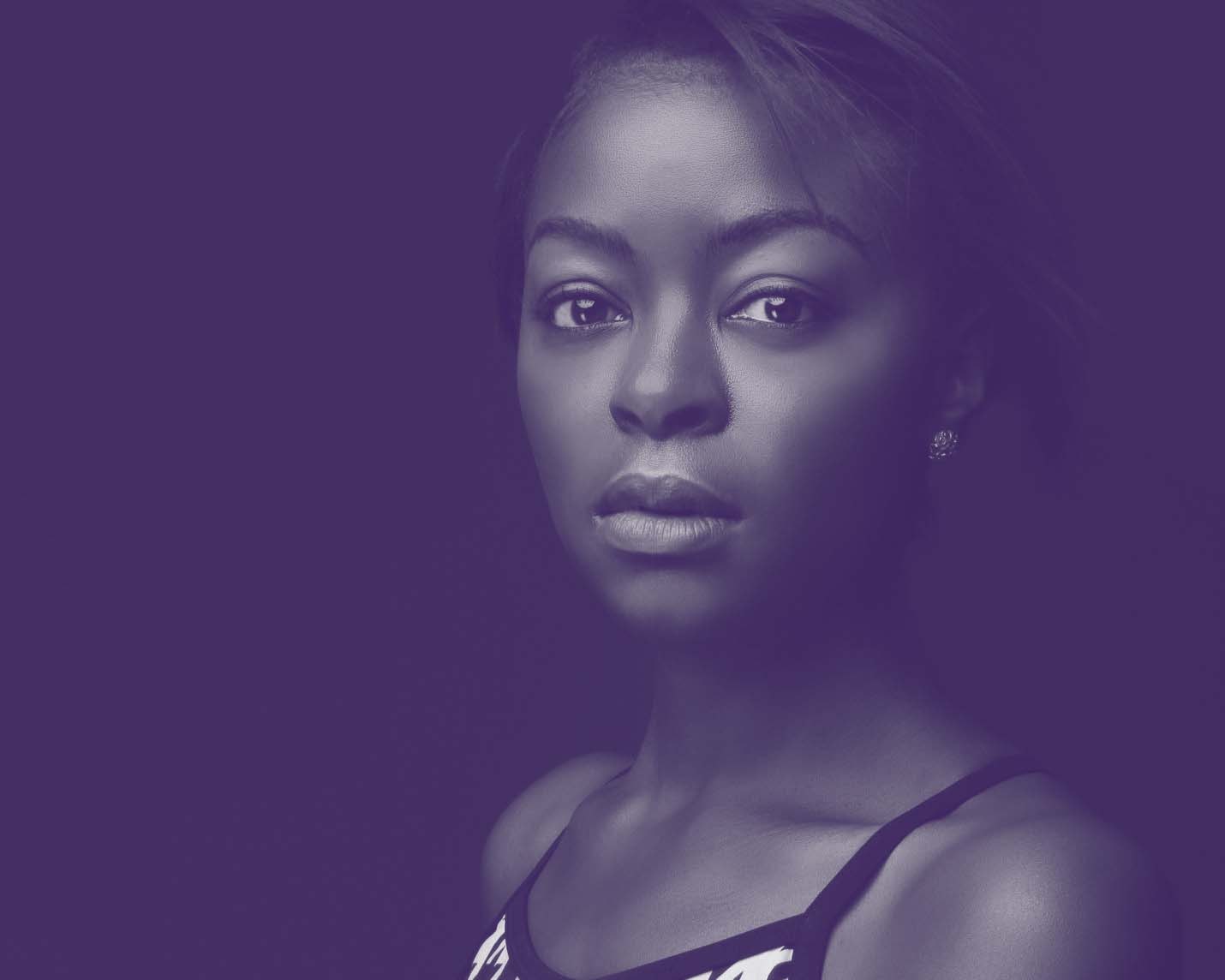 Atlanta Contemporary presents "Movement Love," a yoga series that introduces movement programming alongside collaborating audio and visual artists. Installations and interactive media define curated classes that blend movement with live projection, music, film, therapeutic resources and conversation for community building.

Admission is $10
All money received will go to each collaborating artists. Visitors can purchase tickets on the day of the event at the welcome desk. Supporters receive $2 off admission with valid ID.
Bios
Danielle Deadwyler is a congregation of artistic personas and firebrand talent. Her sophisticated spunk and ingenuity is reflected on stages, screens, and pages. The Atlanta native's artistry is rooted in theatre, dance, and creative writing. Nurtured at hometown staples such as Gate City Heritage House, Total Dance Theatre, Gary Harrison Studios, Atlanta Street Theatre, Henry W. Grady High, and Spelman College, Deadwyler's skills have been honed almost wholly amongst a distinctly Southern landscape. As a professional actor, Deadwyler has performed in productions with Kenny Leon's True Colors Theatre, Horizon Theatre, Synchronicity Theatre, Theatrical Outfit, Aurora Theatre and the Tony Award winning Alliance Theatre. She is the Creative Loafing Atlanta Critics Pick for Best Actress (2013) and Reader's Pick for Best Performance Artist (2017). 2015 found her the winning recipient of the Suzi Bass Award for Outstanding Lead Actress in a play. As a budding filmmaker and producer, Deadwyler's first short film Brummagem (2011) was listed as a semi-finalist in the first annual Creative Loafing Atlanta shorts contest. Her video, Do Not Resuscitate, was a WonderRoot Local Film night finalist (2013), while the short video for her multimedia project MuhfuckaNeva(Luvd)Uhs: Real Live Girl was the Jury award winner (2015). She also starred in and produced the American Black Film Festival 2014 HBO Shorts Official Selection Ir/Reconcilable, a short film starring Jasmine Guy, Dick Gregory and Crystal Fox. Her short film, SuPerHeRoInUh, was selected amongst ten finalists as a part of the Airport Shorts 3.0 program, coinciding with the Atlanta Film Festival 40th anniversary, to screen at Hartsfield Jackson Airport in the International Terminal for the duration of a year.
As poet and performance artist, Deadwyler is an observer/practitioner of all things hiphop culture and gender-centric. Her video/performance works have been included in MAMBU BADU collective's exhibition If We Came From Nowhere Here, Why Can't We Go Somewhere There? (D.C.), Mint Gallery (ATL), Whitespace Gallery (ATL), The Luminary (STL), Atlanta Film Festival, among others. She has been supported by grants from IDEA CAPITAL (2014), ELEVATE Atlanta, and was the 2016 Living Walls Inaugural Laura Calle grant winner. She is an Atlanta Film Festival Filmmaker-in-Residence and a WonderRoot Walthall Fellow.
Maggie Benoit's objective is to produce enriching experiences that bolster the arts alongside entrepreneurial efforts in Atlanta. Her focus is to strengthen a community driven network, a conversation, a connection to resources and a place for beings to express constructively. This way the individual and community grow by staying curious, asking questions, creating solutions, as well as learning constructs of both personal and social space. The question arises, "how does one define the ability to connect the intimately personal to another tangibly?" Such an expression means finding love for self, love for another, love for something that holds meaning. Sharing said experience defines a landscape of varied media through intentional integration of work and life.
---
Upcoming Events
October 21 / 6:00pm
Workshop
Pop Up
On-site art making for all ages and ability levels to explore contemporary art through a variety of techniques and experiences.

October 21 / 7:00pm
Performance
Xavier Lewis
Join us for live performances by Xavier Lewis in support of his show The Angst of the Proletariat.
October 24 / 12:00pm
Contemporary Kids
Contemporary Kids
A free and interactive family-friendly program, Contemporary Kids introduces children to contemporary art and artists through approachable media and hands-on activities.