Past Event

May 31, 2018 / 8:00pm – 10:00pm
Shy Layers
Studio 10 Pop-Up
Special Event
---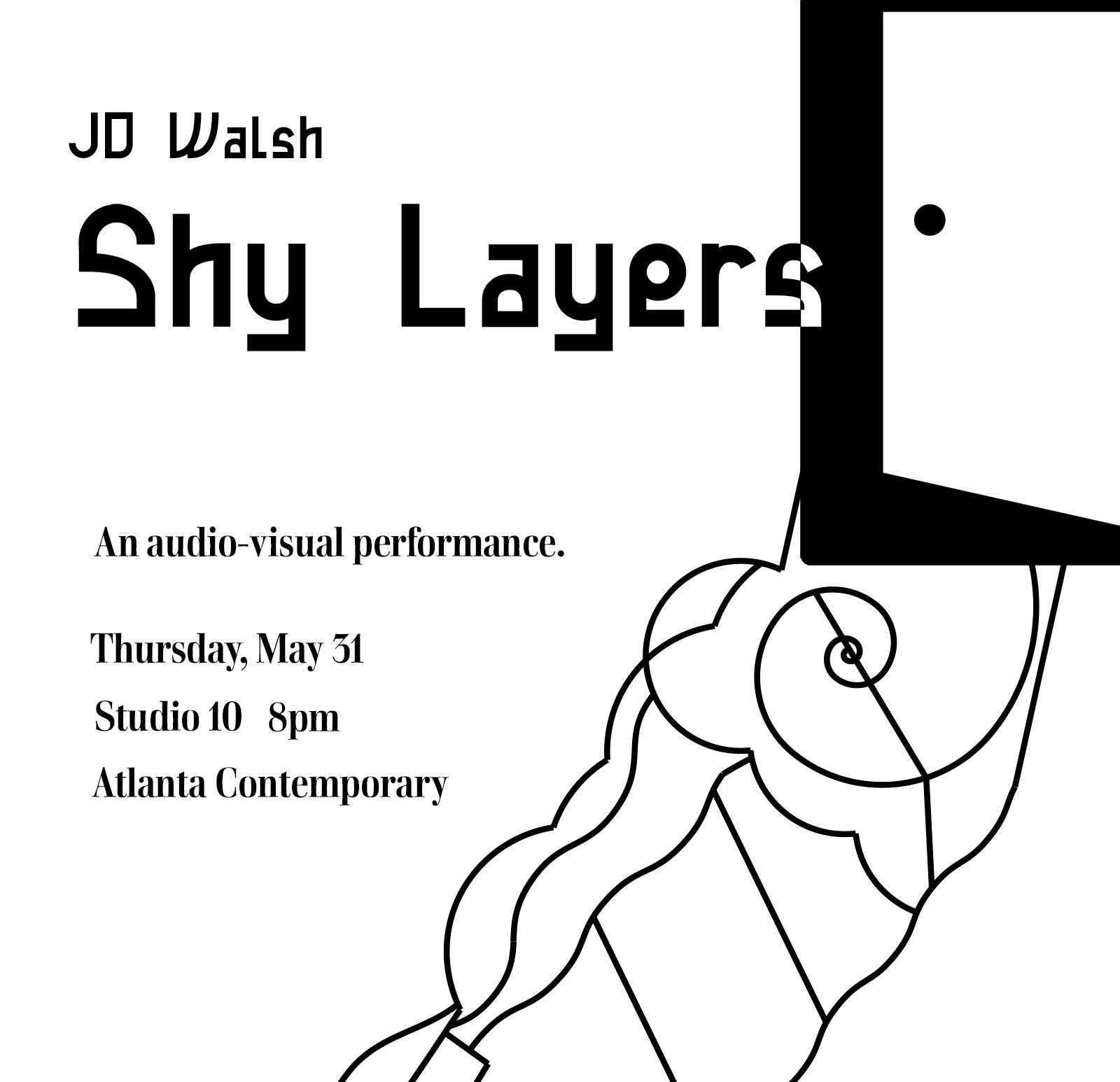 ACAC Studio Artist JD Walsh will perform songs from his audio project Shy Layers in an immersive environment with video and light projection. Performance will last roughly 40 minutes. Audience is invited to bring something comfortable to sit on, relax, and enjoy the show. Performances at 8:00pm and 9:00pm as space is limited.
This is a Pop-Up exhibition in Studio 10. The opening is Thursday evening from 8:00pm - 10:00pm. This event is in conjunction with Contemporary Cocktails. Cash/credit bar. Please note that the main facility will close at the end of the Contemporary Cocktails program; guests wishing to see the 9:00pm performance should enter through the Studio Artist gate.

Shy Layers is the musical incarnation of multimedia artist JD Walsh. He has been profiled in Pitchfork, Uproxx, Stereogum, and TrackRecord, among others. He made his recording debut on Hamburg's Growing Bin Records, fusing elements of Krautrock, 80's r&b, dub, African highlife, rock & roll, balearic pop, and free-form modular-synth jams. His visual artworks have been exhibited at galleries nationally and abroad including Halsey McKay, 106 Green, Cleopatra's and Brennan & Griffin in New York and Galerie Steinek in Vienna, Austria. His self-titled LP was named one of 2016's top 20 Electronic records by Pitchfork. His sophomore LP will be released May 25 on Beats in Space.
Bio
JD Walsh is a multimedia artist. He has exhibited at galleries internationally including Halsey McKay, Cleopatra's, 106 Green, Brennan & Griffin, and Nicole Klagsbrun in New York, Galerie Steinek in Vienna, and Cooper Cole in Toronto. In 2012 his public art installation "Ensemble for Mixed Use" was commissioned by the City of Toronto for the 2012 Nuit Blanche festival. His work has been written about in Artforum, Flash Art, and Sculpture Magazine, among others. His ongoing music project Shy Layers has garnered critical acclaim and was listed as one of the top 20 electronic albums of 2016 by Pitchfork.
---
Honorary Chair
Host Committee
---