---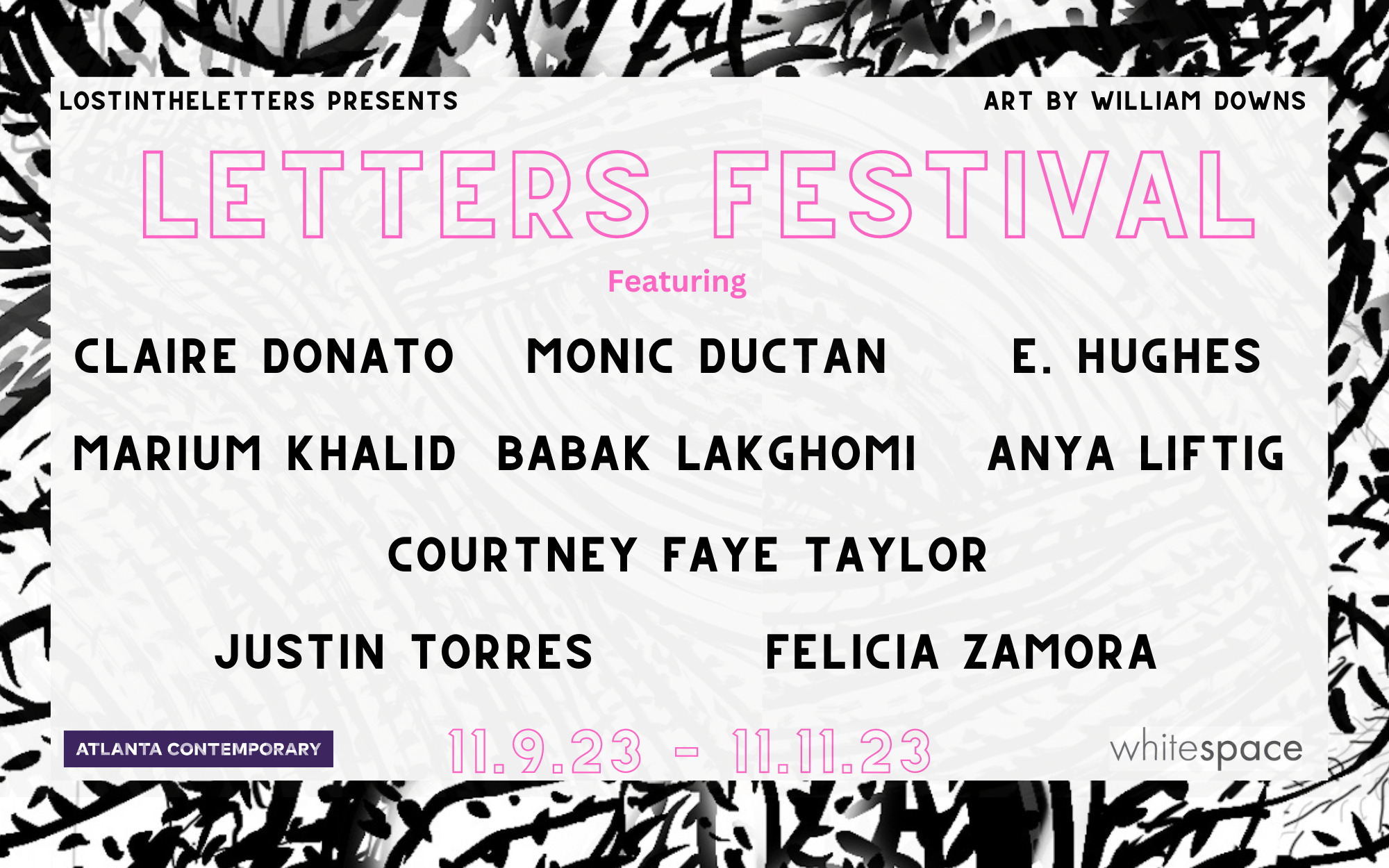 The Letters Festival believes in the power of independent literature and is committed to increasing its role in Atlanta's rich artistic culture. The Letters Festival is a program of Lostintheletters, an Atlanta-based literary organization which also hosts an award-winning reading series. The festival offers workshops, conversations, and live performance featuring some of the country's most riveting independent authors.
The Letters Festival will happen over the course of two days at Atlanta Contemporary. The full schedule is as follows:
Thursday, November 9 | 7:00 - 9:00 pm at Whitespace
Reading & Conversation with Anya Lifting
Film Screening—7:30 - 7:45 pm
Live Reading—7:45 - 8:00 pm
Conversation with Stephanie Dowda DeMer—8:00 - 8:30 pm
Friday, November 10 | 7:00 - 9:00 pm
Live Readings
Monic Ductan—7:30 - 7:45 pm
Felicia Zamora—7:45 - 8:00 pm
E. Hughes—8:00 - 8:15 pm
Justin Torres—8:15 - 8:30pm
Saturday, November 11 | 11:00am - 8:00pm
Workshops—11:00 am - 3:30 pm
Finding the Heartbeat: A Workshop in Voice with Anya Liftig — 11:00am-1:00pm
In this generative memoir workshop, we will play with concepts of voice. Through close reading of short passages, we will examine how "voice" is developed in memoir. We will also look at voice in non-human forms, exploring the inner emotional state of objects and places.
This workshop is for writers, artists and makers of any type who are looking to approach their work from new perspectives. Whether you are working on a long project, starting something new, or just thinking about starting, you will find something to help your creative journey.
Overheard: Methods of Sound with Courtney Faye Taylor —1:30 - 3:30 pm
Sound is a vital unit of storytelling. Writers mold sonic textures, rhyme, tone, and even silence to convey truth and open universes of understanding. In this workshop, we will examine how sound appears in our everyday world and study artists who use sound to shape narrative. With these examples as a guide, we will generate new writing that asks us to manipulate, complicate, and reinvent our use of sound in writing.
Live Readings—6:00 - 8:00 pm
Babak Lakghomi—6:30 - 6:45 pm
Claire Donato—6:45 - 7:00 pm
Courtney Faye Taylor—7:15 - 7:30 pm
Marium Khalid—7:45 - 8:00 pm
The Letters Festival will also feature a merch table, bartender, and food. The beverages and are paid by card-only.
Parking is always free at Atlanta Contemporary! Please park in the Carriage Works lot at the intersection of Bankhead Ave and Means St.
---
Upcoming Events
December 14 / 6:30pm
Contemporary Talks
Sam Gilliam Collector Panel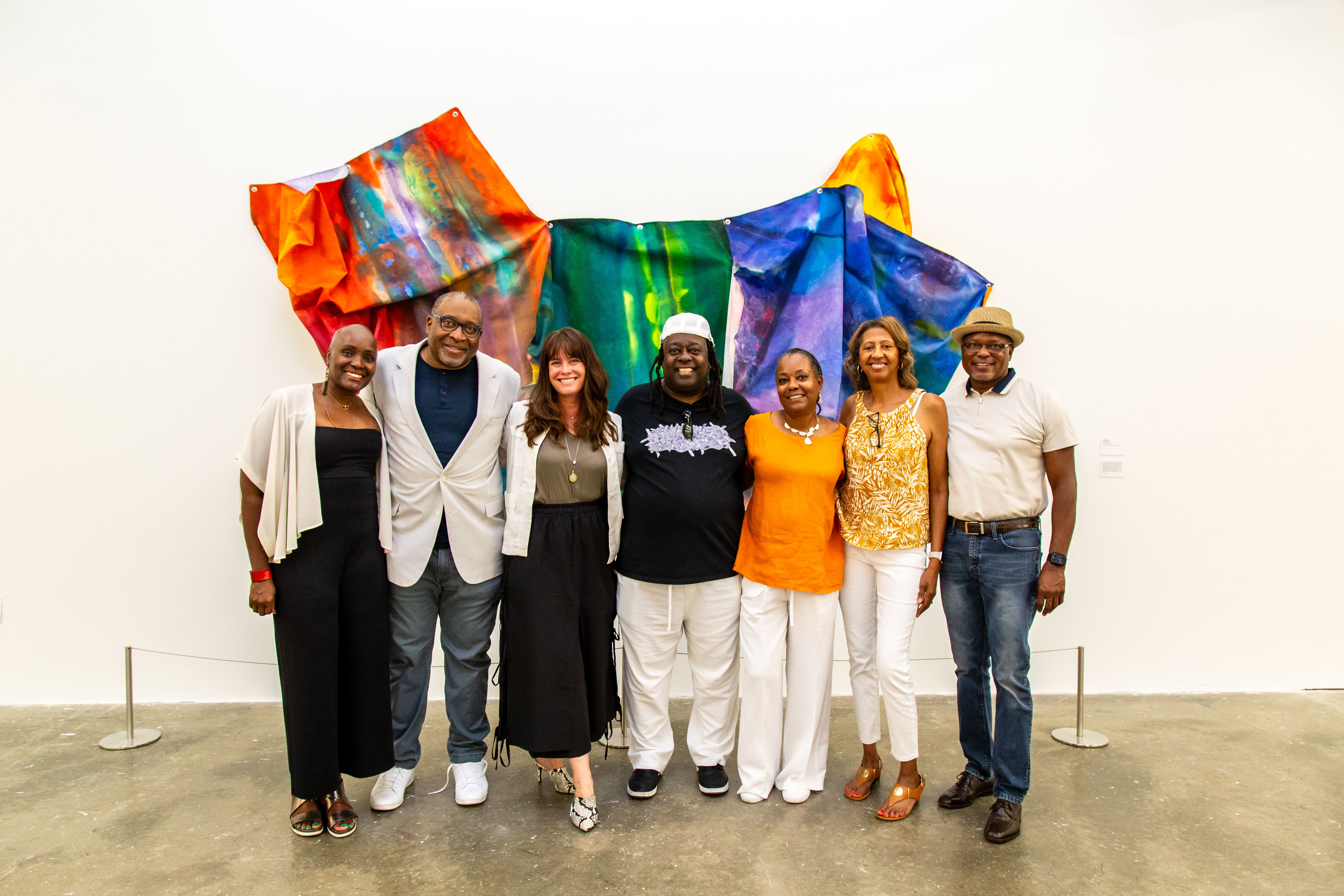 Join us for a conversation on Sam Gilliam and collecting with the collectors featured in the Sam Gilliam exhibition.
December 16 / 12:00pm
Special Event
3rd Annual Holiday Market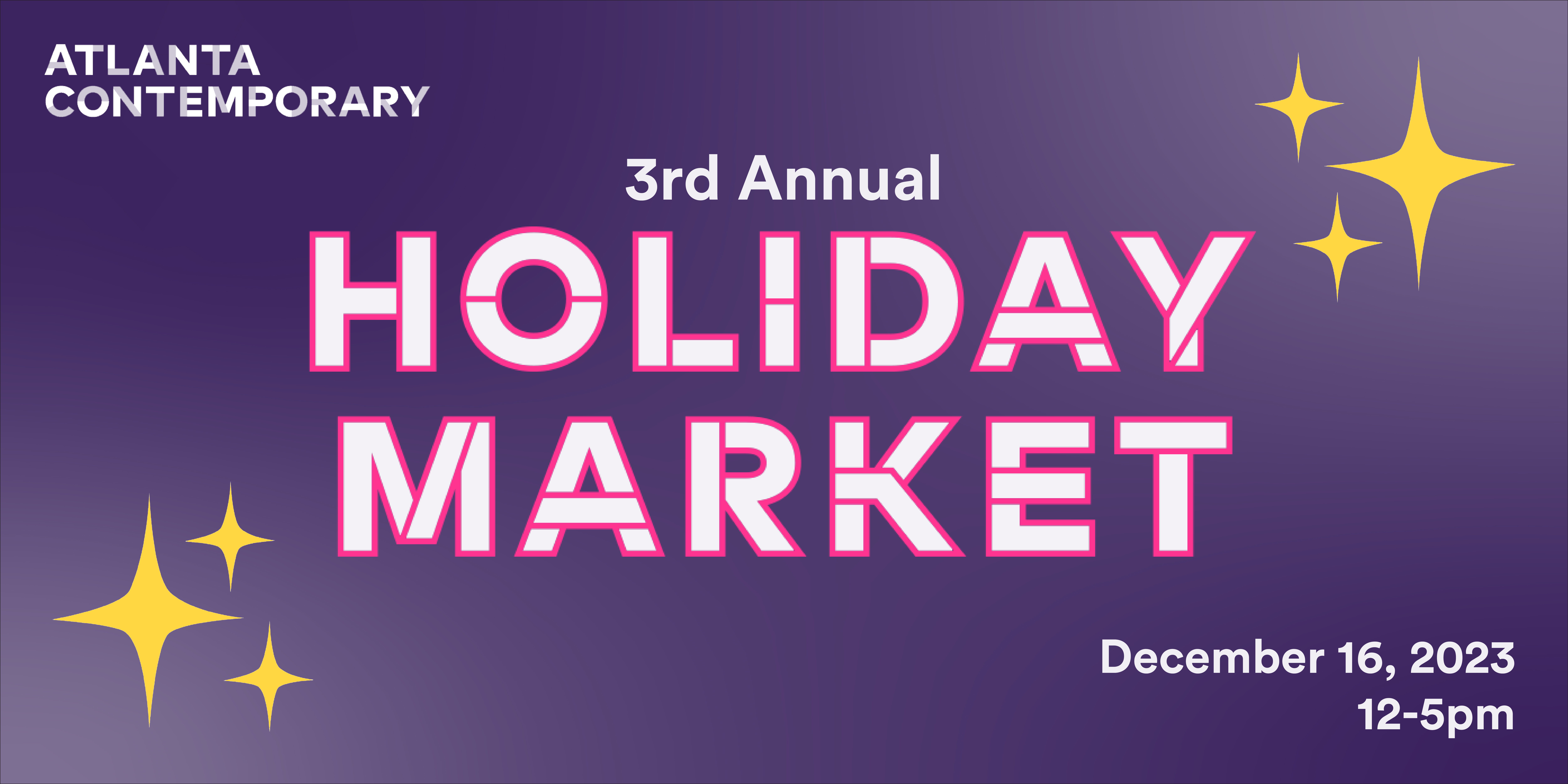 Atlanta Contemporary presents 27 local artists and craftspeople who create temporary storefronts in our museum galleries.

December 17 / 12:00pm
Contemporary Kids
Contemporary Kids
A free and interactive family-friendly program, Contemporary Kids introduces children to contemporary art and artists through approachable media and hands-on activities.