Past Event

September 25, 2018 / 5:30pm – 8:30pm
Screening of The Task
Movie Screening and Q&A with Leigh Ledare
Presented by
The Welch Visiting Artists and Scholars Series and GSU Photo
Screening
---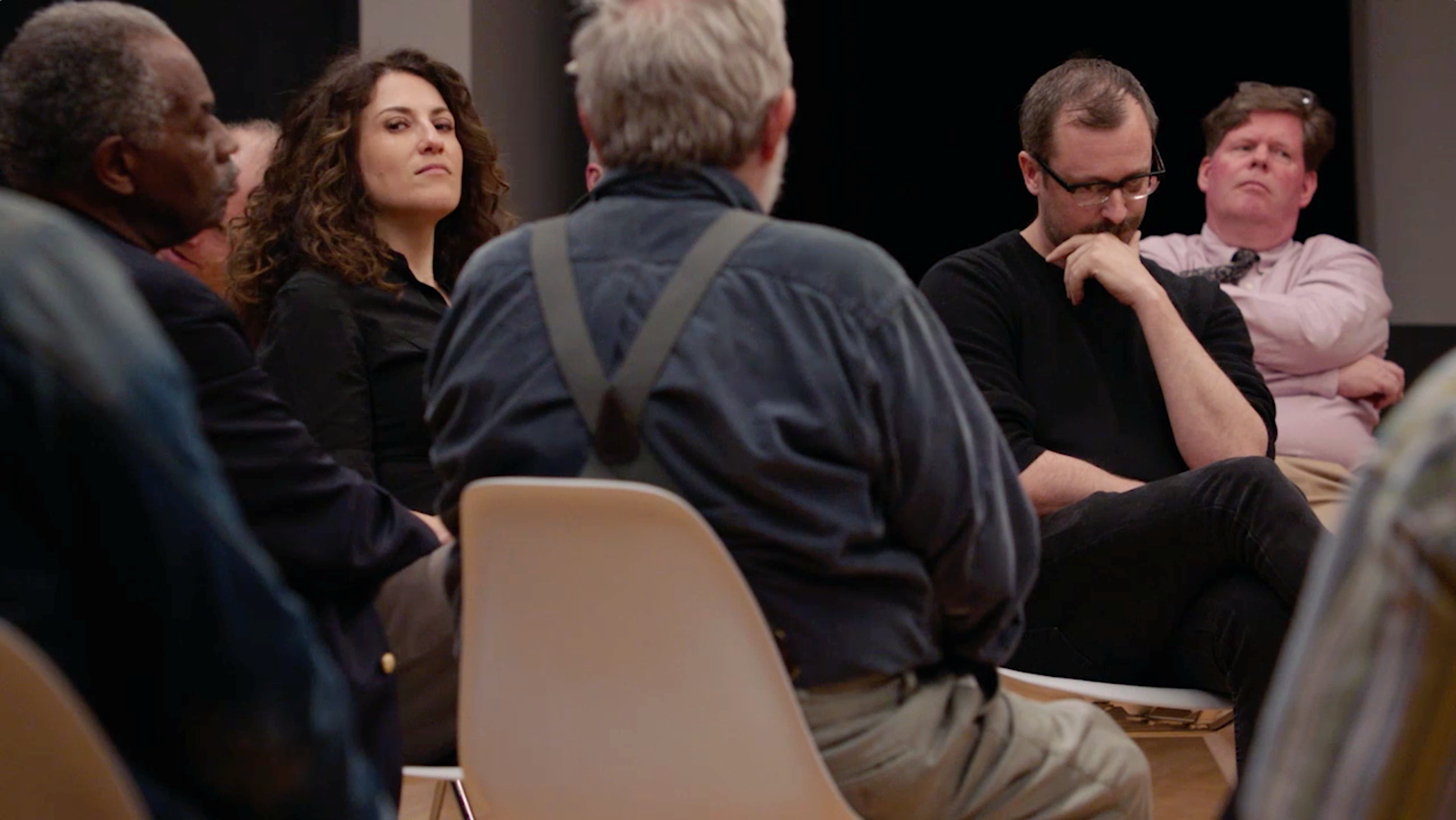 Atlanta Contemporary is proud to host a screening of The Task. Twenty-eight strangers shuffle into a nondescript room where they sit down for day three of a radical social experiment orchestrated by taboo-breaking artist Leigh Ledare. Veering between brutal honesty, righteous indignation, manipulative caginess, and suspicion of the inscrutable "task" at hand, the participants—spread across race, age, gender, and class lines—relentlessly analyze each and every interaction that passes between them until even an act as small as changing one's seat becomes charged with explosive tension. Provocative, at times uncomfortable, and always riveting, The Task is an unsettling mirror reflection of our societal fault lines.
Admission is free, please RSVP with the link above. Doors for this event open at 5:00pm and the film will start promptly at 5:45pm.
Parking is free in the Carriage Works lot at Bankhead & Means streets. You can access the lot via Bankhead Avenue and proceed past the parking attendant booth.
Co-Sponsored by The Welch Visiting Artists and Scholars Series, GSU Photo, and Atlanta Contemporary.
Bio
The work of artist Leigh Ledare maps psychosocial relations inscribed within the various orders of photography, language, and public and private social constructions. Ledare's exhibitions and projects have been exhibited extensively in the US and abroad. Recent exhibitions include: The Plot, The Art Institute of Chicago (2017); Vokzal, The Box, Los Angeles (2017); as well as numerous group exhibitions including the 2017 Whitney Biennial, The Whitney Museum of Modern Art, New York; and Manifesta 11, Zurich (2016). Ledare's work has also been the subject of major surveys at Charlottenborg Kunsthal, Copenhagen (2013), and WIELS Contemporary Art Centre, Brussels (2012). Publications by Ledare include: Double Bind Conversations (Art Resources Press, 2015), a book length dialog co-authored with Rhea Anastas; Ana and Carl and some other couples (Andrew Roth, 2014), a collaboration with Nicolas Guagnini; Leigh Ledare, et al. (Mousse Publishing, 2012), edited by Elena Filipovic; An Invitation (Leroy Neiman Center for Print Studies, Columbia University, 2012), a photolithography edition; Double Bind (MFC-michèle didier, 2012); and Pretend You're Actually Alive (PPP Editions and Andrew Roth, 2008). In 2017 Ledare was awarded a John Simon Guggenheim Foundation Fellowship.
---