The Internship Program nurtures your professional career through immersive experiences in nonprofit management and providing opportunities to broaden your network. Atlanta Contemporary offers a unique experience to learn, create, and innovate in a fast-paced work environment.
We remain focused on the mission, vision, and core values of the organization as it directly supports the career success of each of our interns.
Join our growing team of innovative change-makers today!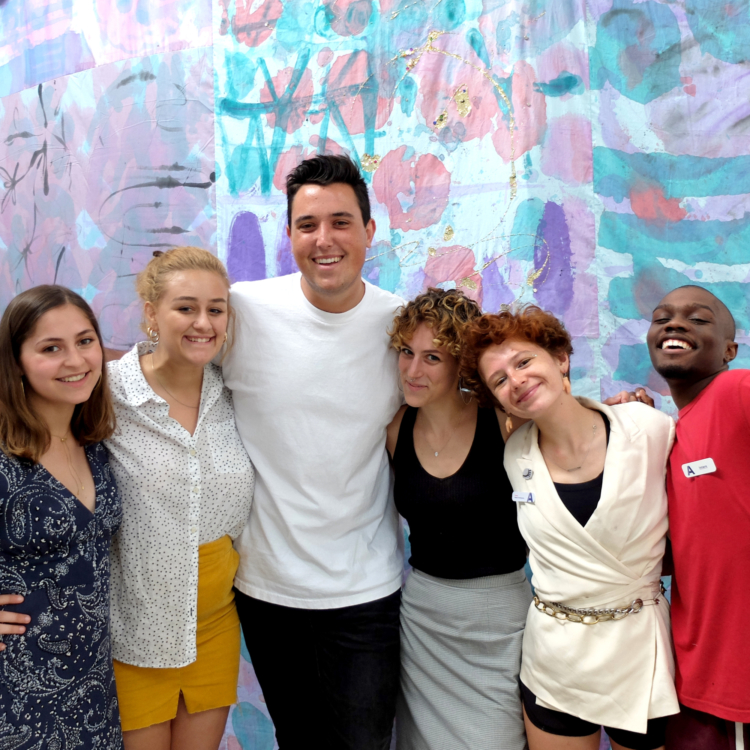 ---
Benefits & Eligibility
Atlanta Contemporary offers unpaid internships to emerging professionals who are above the age of 18 years old and are looking to launch a career in the arts.
Our interns are provided with professional development resources that often guarantee the acquisition of part-time or full-time positions within the arts and culture sector as well as placement in continuing education programs.
You must have an interest or background in art, arts administration, arts education, nonprofit management, or a related field. Computer proficiency and excellent writing skills are a must. You should be a good communicator, well-organized, enthusiastic, and able to work with limited supervision.


Time Commitment & Guidelines
Due to COVID-19, this internship session will be both virtual as well as on-campus. As allowed and under the guidance of our COVID-19 Policies and Procedures, interns should expect to complete at least one 6-hour shift on-campus (535 Means Street NW Atlanta, Georgia 30318 location) per week as well as one 6-hour shift virtually. Our COVID-19 Policies and Procedures govern day-to-day operations in accordance with CDC standards and include Personal Protective Equipment (PPE) and Social Distancing requirements.

You must commit to a minimum of 12 hours split between two days per week for a period of at least 90 days. The more time you can offer, the richer the experience will be. Schedules vary per candidate and are determined upon acceptance into the program.

Intern Project Focus Areas
Our interns gain experience in all aspects of what it takes to run a nonprofit art center. As we navigate the upcoming months where most of our programs and events remain within the digital landscape through the end of this calendar year (2020), we are eager to work with interns that can help us push our digital presence further. For the Fall 2020 Internship Session, we are looking for applicants with the following skill sets:
Video Production and Editing for YouTube and Instagram TV
Music and/or Audio Sound Recording, Mixing, and Editing for YouTube and/or Podcasts
Audience Data Collection and Management - Microsoft Excel proficient
Visual Merchandising, Retail Sales, and Inventory Management
Content Creation/Copy for Social Media Advertising on YouTube, Facebook, and Instagram
Understanding and Analyzing Social Media/Google Analytics Data
Retail Product Photography/Editing for Web/Social

How To Apply
Applications for Fall 2020 Internship Session are CLOSED.