Atlanta Contemporary's top 3 goals for the internship program are to:

Design and implement department specific projects to increase staff capacity
Create access to networks that foster the acquisition of part-time and full-time positions within the arts
Expand communities, engage new audiences, and ultimately support the overall mission and goals of the organization
Applications for Fall 2019 are CLOSED.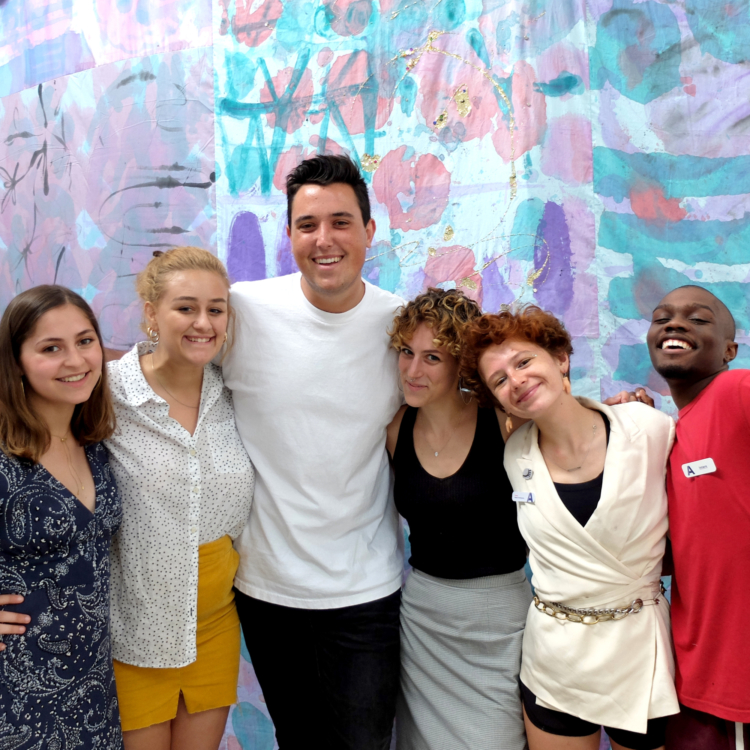 ---
Benefits
Atlanta Contemporary offers unpaid internships for undergraduates, graduate students, as well as recent graduates, throughout the year. Specific responsibilities are determined by the needs of the staff. Interns may work on specific projects, but are introduced to all facets of work related to running an art center.
Eligibility
You are eligible for an internship if you are aged eighteen or older. You must have an interest or background in art, arts administration, arts education, nonprofit management, or a related field. Computer proficiency and excellent writing skills are a must. You should be a good communicator, well-organized, enthusiastic, and able to work with limited supervision.
Commitment
You must commit to a minimum of 10 hours split between two days per week for a period of at least three months. The more time you can offer, the richer the experience will be. Please indicate your availability when applying.
How To Apply
Applications for Fall 2019 are CLOSED.

A letter of intent explaining why you want to intern at Atlanta Contemporary, what you hope to gain from the experience, your desired concentration, and the dates you are available

A resume outlining your educational background and past work experience
One letter of recommendation from a professor and/or previous employer
Contact information for one other reference
If necessary, you can also mail them to:
Atlanta Contemporary
ATTN: Intern Program
535 Means Street NW
Atlanta, GA 30318
Pick Your Concentration
VISITOR SERVICES + DEVELOPMENT
Visitor Services interns work closely with the Visitor Services Associate, Executive Director, and Development Manager in support of the Welcome Desk. Visitor Services interns play an integral role in audience building and organizational efficiency. Responsibilities include collecting and reporting on visitor demographics, data entry into Salesforce, creating and updating Welcome Desk collateral, conducting market research on nonprofits, as well as email/phone correspondence with various existing and prospective partners for the organization. Visitor Services interns also help update staff calendars and clean/organize the office spaces. Knowledge of Salesforce, Mailchimp, and Microsoft Excel is a plus.
MARKETING + COMMUNICATIONS

Marketing and communications interns are involved in strategizing new and innovative ways to promote the Atlanta Contemporary brand. Experience in marketing and public relations is a plus, including knowledge of social media trends and strong communication and writing skills. Marketing interns work alongside the Executive Director, Visitor Services Associate, and Development Manager to create projects and campaigns that support community engagement of existing and new audiences.
SPECIAL EVENTS
Special events interns work directly with the Events Manager to research, organize, plan, and host events. Interns working in events often correspond with existing and prospective renters/vendors and must be comfortable on the phone as well as writing emails. Responsibilities during events include setup + breakdown of bar tables, chairs, and signage as well as assisting the Visitor Services Associate at the Welcome Desk to sign visitors in and communicate about our offerings. Interns are expected to work Thursday evenings, Saturday/Sunday mornings, as well as occasional weekday private events.
GRAPHIC DESIGN
Graphic design interns learn, create, and innovate new design strategies in support of AC's mission and brand. Access to AC's brand identity and style guidelines help guide interns in the production of banner images, title logos, and advertisements for the organization. Interns are expected to have a background in art, experience in Adobe Creative Suite, and access to a personal computer. Any experience in motion graphics and/or GIF production is a plus.
PHOTOGRAPHY/VIDEO
Photography and video interns are given the opportunity to create, edit, and share their media with our audiences. While owning equipment is not required, interns are expected to have experience in using photography and video equipment. Interns working in this department are required to work special events on Thursday evenings as well as Saturday and Sunday mornings. Responsibilities include creating and editing photographic/video content with our mission/vision in mind, using AC's brand identity and style guide.