Atlanta Contemporary offers emerging professionals with the opportunity to learn, create, and innovate within the local and national contemporary art scene. Each of our interns are exposed to opportunities that nurture their career and provide hands-on experience in nonprofit management.
You will be exposed to a variety of industry professionals ranging from artists, curators, creative practitioners, to community leaders. Join our growing community of innovative change-makers today!

Applications for the Summer session are CLOSED.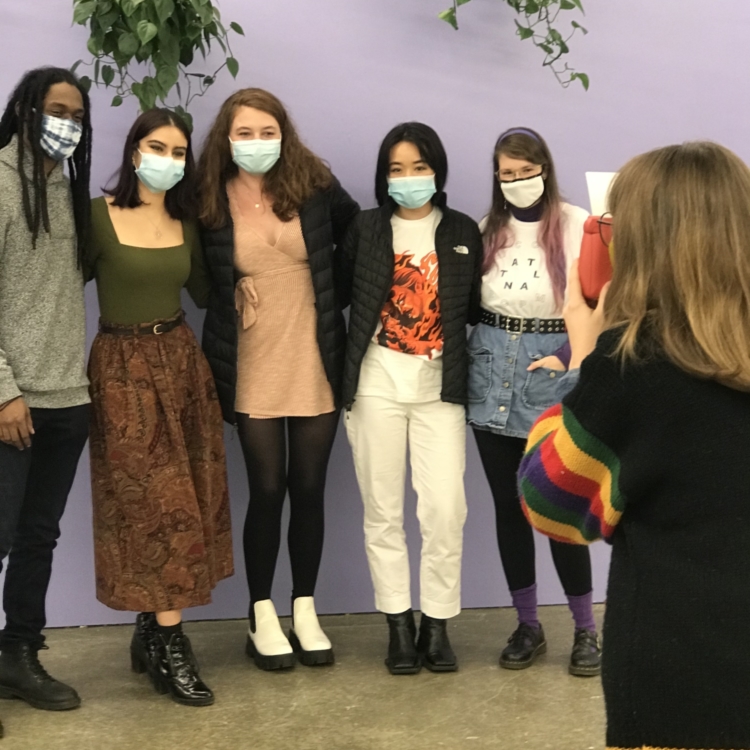 ---
Benefits & Eligibility
Atlanta Contemporary offers internships to emerging professionals who are above the age of 18 years old and are looking to launch a career in the arts.
While this is an unpaid opportunity, our interns are provided with professional development resources such as workshops and training that help prepare them for success in the acquisition of part-time or full-time positions within the arts and culture sector as well as placement in continuing education programs.
You must have an interest or background in art, arts administration, arts education, nonprofit management, or a related field. Computer proficiency and excellent writing skills are a must. You should be a good communicator, well-organized, enthusiastic, and able to work with limited supervision.

Position Description
The Intern candidate will work closely with staffto uphold and expand upon the organization's mission-driven strategic planning goals. Each Intern plays a vital role in supporting day-to-day operations associated with exhibition management, educational program development, visitor experience and engagement, fundraising, as well as general administrative operations. Each Intern will also work alongside the Visitor Services Coordinator, Program Coordinator, and Events Manager to assist with research, data collection and analysis, correspondence with patrons and community partners, as well as the production of creative assets for marketing purposes.
Skills & Attributes
A successful Intern candidate embodies the following skills and attributes:
Strong verbal and written communication skills with experience in developing accessible language for a variety of audiences
Strong organizational skills and sharp attention to detail
Ability to manage a variety of projects with varying deadlines
Willing to work collaboratively with others as well as maintaining the self-motivation to work efficiently and independently with limited supervision
Creative, Adaptable, and Disruptive
Program Overview
Our Interns are exposed to opportunities that nurture their professional career through hands-on experience in nonprofit management. Each Intern will gain professional development assistance through a variety of workshops related to career planning as well as industry training that will prepare for graduate school and/or the acquisition of entry-level positions within the arts sector. Routine meetings with staff provide guidance into project expectations as well as feedback on progress toward shared goals.
How To Apply
Applications must be submitted via Google Form to be considered. Please do not send your application materials via email. If you have any questions about the program or application submission, you may email Emma Blessing at

To best prepare your application materials in advance, the Google Form will require you to submit the following documents:
Resume (please limit to 1 page)
Cover Letter (please limit to 1 page) - In your cover letter, please answer the question: "How can this opportunity and the staff at Atlanta Contemporary best support you in your long-term career goals?"
Letter of Recommendation
Fall 2021 | August 31, 2021-December 23, 2021
Applications for the Fall 2021 session will OPEN via Google Form on July 23, 2021. Applications are due by August 6, 2021.