Atlanta Contemporary announces She Is Here
July 15, 2020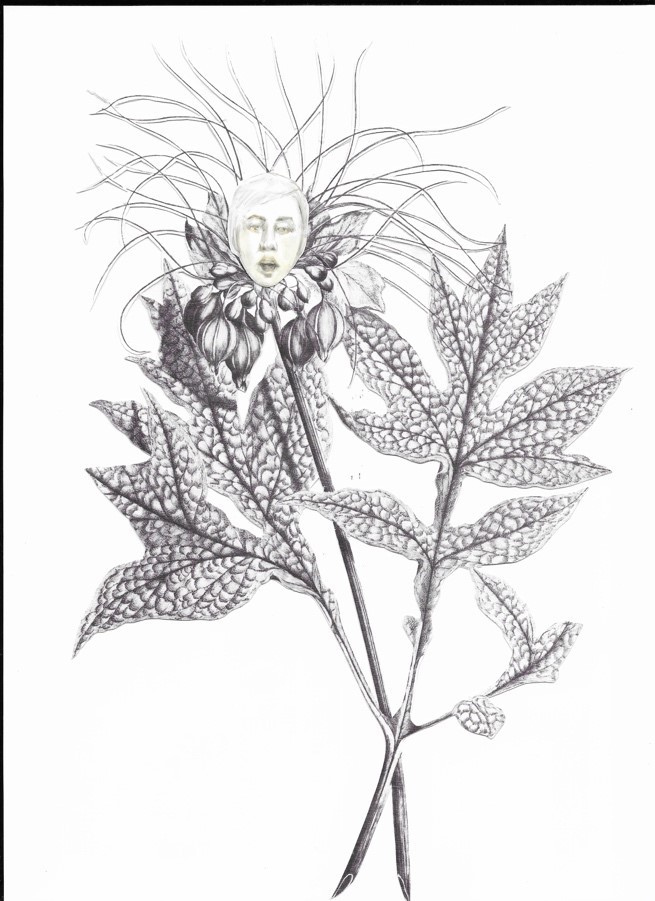 Atlanta Contemporary announces She Is Here
On View: August 22, 2020 – January 31, 2021
Public Opening: Saturday, August 22 through Sunday, August 23 – Hours TBD
ATLANTA – July 14, 2020 – Atlanta Contemporary Art Center (Atlanta Contemporary) is pleased to announce the artists participating in the Studio Artist Program Retrospective Group Show. With a roster of 20 multigenerational, multicultural and multidisciplinary female artists - She Is Here intentionally defies existing norms for art institutions where recognition and inclusion of women is underwhelming. She Is Here fosters women working with women, and women supporting women.
The Artists were selected from alumni and existing participants from the Studio Artist Program (2001-2020) in sync with the organizational shift from Nexus to Atlanta Contemporary Art Center. The artists and art selection unfolded organically. Common themes blossom and intertwine. Each artist plants her seed in the collective garden, where impressions of identity, femininity, home, motherhood, mothering, domesticity, spirituality, ritual, body image, aging and interconnectedness reappear and overlap.
"On March 13, Atlanta Contemporary temporarily closed our galleries to ensure the health and safety of our guests. Our pivot to virtual exhibitions and digital programming Changes The Way We All See Art," says executive director, Veronica Kessenich. "Almost 120 days later – with a new HVAC system and visitor guidelines – we have re-opened. While the impacts of COVD-19 are still to be determined, She Is Here emphasizes the history, relevancy, and resiliency of art and artists to Atlanta Contemporary and our community. Art IS essential – and the work done by Kristen and Daricia affirms this truth."
She Is Here will be the first exhibition at Atlanta Contemporary following the impact of COVID-19, shelter in place order and social distancing. New artwork is informed by the wave of the pandemic, as well as the substantial shifts in race relations and massive social and political divides. She Is Here for reflection. She is Here for peace. She is Here.
The exhibition is co-curated by Kristen V. Cahill, Independent Curator and Curator at The Lola and Daricia Mia DeMarr, Independent Curator and co-founder of Black Women in Visual Art.
The full list of artists is as follows:
Ann Rowles
Born Oceanside, California
Lives Atlanta, GA
Cecelia K. Kane
Born Jersey City, NJ
Lives Peacham, Vermont
Christina A. West
Born Owosso, Michigan
Lives Atlanta, Georgia
Dayna Thacker
Born Frankfurt, Germany
Lives Birmingham, Alabama
Hannah Tarr
Born Atlanta, Georgia
Lives Atlanta, Georgia
In Kyoung Chun
Born Seoul, South Korea
Lives Atlanta, Georgia
Jaime Bull
Born Cincinnati, Ohio
Lives Athens, Georgia
Jane Foley
Born New Orleans, Louisiana
Lives Atlanta, Georgia
Jenene Nagy
Born The Bronx, New York
Lives Riverside, California
Jill Frank
Born Atlanta, Georgia
Lives Atlanta, Georgia
Kelly Taylor Mitchell
Born Trenton, New Jersey
Lives Atlanta, Georgia
Lillian Blades
Born Nassau, Bahamas
Lives Atlanta, Georgia
MaDora Frey
Born Conyers, Georgia
Lives Atlanta, Georgia
Nikita Gale
Born Anchorage, Alaska
Lives Los Angeles, California
Pam Longobardi
Born Glen Ridge, New Jersey
Lives Brookhaven, Georgia
Sarah Emerson
Born Port Huron, Michigan
Lives Roswell, Georgia
Shara Hughes
Born Atlanta, Georgia
Lives Brooklyn, New York
Sheila Pree Bright
Born Atlanta, Georgia
Lives Atlanta, Georgia
Sonya Yong James
Born Knoxville, Tennessee
Lives Atlanta, Georgia
Teresa Bramlette Reeves
Born Athens, GA
Lives Atlanta, Georgia
About Atlanta Contemporary
Atlanta Contemporary engages the public through the creation, presentation and advancement of contemporary art. Founded in 1973 as Nexus, a grassroots artists' cooperative, Atlanta Contemporary has since become one of the southeast's leading contemporary art centers. We play a vital role in Atlanta's cultural landscape by presenting over 100 consequential artists from the local, national, and international art scenes through our various exhibition and project spaces each year. We are one of the few local art organizations that commission new works, paying attention to artists of note who have not had a significant exhibition in the Southeast. We organize over 100 diverse educational programs annually including Contemporary Kids, Contemporary Cocktails, Contemporary Talks, and more! Atlanta Contemporary provides on-site subsidized studio space to working artists through the Studio Artist Program, removing cost as a barrier to the creative process. Visit atlantacontemporary.org to learn more.
All press inquiries, contact:
Veronica Kessenich, Executive Director
veronica@atlantacontemporary.org
IMAGE CAPTIONS:
Teresa Bramlette Reeves
Through the Mirror, 2020
Watercolor on paper
6 x 8 inches