Atlanta Contemporary announces the Artists Selected for the 2021 Atlanta Biennial
October 6, 2020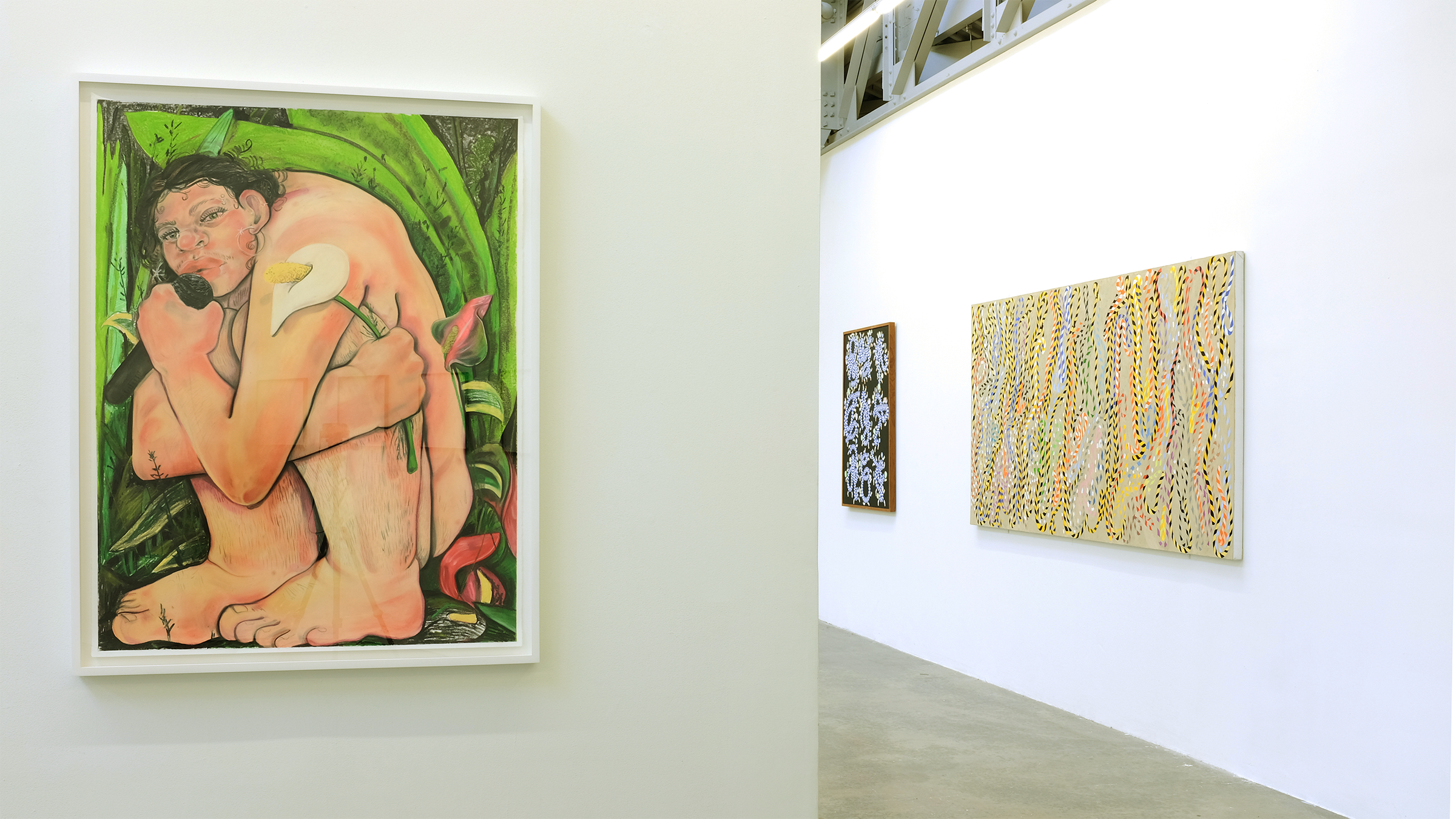 Of Care and Destruction
Curated by Dr. Jordan Amirkhani
Location: Main Galleries
Virtual Remains
Curated by TK Smith
Location: Project Spaces
On View: Thursday, February 18 – Sunday, May 30, 2021
Public Opening: Details TBD based on COVID-19
ATLANTA —October 5, 2020 —Atlanta Contemporary Art Center (Atlanta Contemporary) announces the artists participating in the 2021 Atlanta Biennial. Since its inception in 1985 and revival in 2016, the exhibition has addressed the deep vernacular traditions at work in the art of the Southeast. The 2021 Atlanta Biennial does this while simultaneously confronting the social issues caused by COVID-19, racism, inequality, and the essential role artists play in our understanding this moment and movement.
Atlanta Contemporary publicly announced the curators, Dr. Jordan Amirkhani (Main Galleries) and TK Smith (Project Spaces) in February of 2020 one month prior to the mandated shelter-in-place announcements throughout the country. Though the intent to commission new work by artists from around our city and region remain, both curators quickly recognized their challenge in navigating the anxiety, grief, and uncertainty brought on by the pandemic and how best to elucidate these collective sentiments.
In keeping with the long-established vision of the Atlanta Biennial, Dr. Amirkhani states: "'this exhibition invites the weight of these cultural murmurations to seep and sow against the range of material and conceptual methods of response available to artists in 2020 ... for what is at stake in this exhibition is whether or not representations can provide adequate responses to the fluctuating conditions and complexities of life lived in the United States."
All studio visits occurred via Zoom with walk-throughs of the galleries accomplished over Facetime. In short, this was not business as usual. Yet, at the core of this work, the artists, curators, and staff endure the emotional, mental, and physical oppression of this time. We can all agree: the future is uncertain yet as TK Smith promises: "[this exhibition] leaves viewers with new ways of understanding and coping with the ephemerality of material life."
Art is essential.
The full list of artists is as follows:
Of Care and Destruction
Curated by Dr. Jordan Amirkhani
Davion Alston
Born Landstuhl, Germany
Lives Atlanta, GA
Lillian Blades
Born Nassau, Bahamas
Lives Lexington, KY
William Downs
Born Greenville, SC
Lives Atlanta, GA
Shanequa Gay
Born Atlanta, GA
Lives College Park, GA
Myra Greene
Born New York, NY
Lives Atlanta, GA
Jesse Pratt López
Born Cali, Columbia
Lives Atlanta, GA
Courtney McClellan
Born Greensboro, NC
Lives Atlanta, GA
Michi Meko
Born Florence, AL
Lives Atlanta, GA
Eleanor Neal
Born Gary, IN
Lives Atlanta, GA
Yanique Norman
Born Spanish Town, Jamaica
Lives Stonecrest, GA
Lucha Rodríguez
Born Caracas, Venezuela
Lives Atlanta, GA
Hasani Sahlehe
Born St. Thomas, Virgin Islands
Lives Augusta, GA
Zipporah Camille Thompson
Born Charlotte, NC
Lives Atlanta, GA
Tori Tinsley
Born Atlanta, GA
Lives Atlanta, GA
Regina Agu
Born Houston, TX
Lives Chicago, IL*
Marianne Desmarais
Born Gulfport, MS
Lives New Orleans, LA
Nekisha Durrett
Born Washington, DC
Lives Washington, DC
Katie Hargrave
Born Chicago, IL
Lives Chattanooga, TN
Meredith Lynn
Born Boston, MA
Lives Tallahassee, FL
L. Kasimu Harris
Born New Orleans, LA
Lives New Orleans, LA
Donté K. Hayes
Born Baltimore, MD
Lives Kennesaw, GA/Cliffwood, NJ
LeAndra LeSeur
Born Bronx, NY
Jersey City, NJ*
Michelle Lisa Pollissaint
Born Delray Beach, FL
Lives Miami, FL
Saba Taj
Born Raleigh, NC
Lives Durham, NC
Melissa Vandenberg
Born Detroit, MI
Lives Richmond, KY
José Villalobos
Born El Paso, TX
Lives El Paso, TX
Christina Renfer Vogel
Born Atlantic City, NJ
Lives Chattanooga, TN
What Editions
Founded by Cora Lautze & Julian Wellisz
New Orleans, LA
Featuring:
Abdi Farah
Dapper Bruce Lafitte
Akasha Rabut
Ashley Teamer
Virtual Remains
Curated by TK Smith
Danielle Deadwyler
Born Atlanta, GA
Lives Atlanta, GA
Shane Dedman
Born Palm Beach, FL
Lives Atlanta, GA
Adam Forrester
Born Columbus, GA
Lives Atlanta, GA
Artemus Jenkins
Born Baltimore, MD
Lives Atlanta, GA
About Dr. Jordan Amirkhani
Dr. Jordan Amirkhani is a Professorial Lecturer in Modern and Contemporary Art at American University in Washington, DC. She received her PhD in the History and Philosophy of Art at the University of Kent in the United Kingdom in 2015 and has published scholarship on the Franco-Cuban painter and polemicist Francis Picabia, the British conceptual art collective Art & Language, and the photographic work of Crow artist Wendy Red Star. Recent curatorial projects include Identity Measures, an exhibition of 23 New Orleans-based artists for the Contemporary Art Center of New Orleans' 2019 Open Call exhibition, and DIALOGUES, an inaugural exhibition of 32 artists for STABLE—a subsidized studio, gallery, and educational space in northeast Washington, DC. In addition to her academic scholarship, Jordan also writes art criticism for a number of contemporary art publications including Artforum, Art Practical, Baltimore Arts, and Burnaway. Her emphasis on contextualizing contemporary art and artists working in the American Southeast garnered her a prestigious Creative Capital/Andy Warhol Foundation "Short-Form" Writing Grant in 2017 and three nominations for The Rabkin Prize in Arts Journalism in 2017, 2018, and 2019.
About TK Smith
TK Smith is a Philadelphia based writer, art critic, and curator. Smith is currently a PhD candidate in the American Civilization Program at the University of Delaware. He received his MA in American Studies and his BA in English and African American Studies from Saint Louis University. Smith's research interests lie in American art, material culture, and the built environment. Smith most recently curated Looming Chaos at the Zuckerman Museum of Art as an inaugural Tina Dunkley Fellow at Clark Atlanta University Art Museum. The 2020 exhibition featured the fiber abstractions of Atlanta based artist Zipporah Camille Thompson. His writing has been published in Art Papers, Burnaway, and ARTS ATL.
About Atlanta Contemporary
Atlanta Contemporary engages the public through the creation, presentation and advancement of contemporary art. Founded in 1973 as Nexus, a grassroots artists' cooperative, Atlanta Contemporary has since become one of the southeast's leading contemporary art centers. We play a vital role in Atlanta's cultural landscape by presenting over 45 exhibitions throughout the year, featuring consequential artists from the local, national, and international art scenes. We are one of the few local institutions that commissions new works by artists, paying particular attention to artists of note who have not had a significant exhibition in the Southeast. We organize 90+ diverse educational offerings annually, unrivaled by other local organizations of our size. We are the only local organization to provide on-site subsidized studio space to working artists through our Studio Artist Program, removing cost as a barrier to the creative process. Visit atlantacontemporary.org to learn more.
*All artists at the time of selection for the Atlanta Biennial lived in the South. However, due to COVID-19, these artists have relocated to be with family and loved ones.
Credit image: Installation image of the 2019 Atlanta Biennial (L to R: Alina Perez, Karaoke, 2018, Charcoal and pastel on paper, 50 x 38 inches, from the collection of Tey Meadow; Carol John, Smoke, 2018, Acrylic on canvas, 37.5 x 49.5 x inches; and Cigarettes and Ribbons, 2018, Acrylic on panel, 50 x 104 inches). Photo by Olga Sidilkovskaya courtesy of Atlanta Contemporary.