Atlanta Contemporary announces Southern Rites by Gillian Laub
May 12, 2022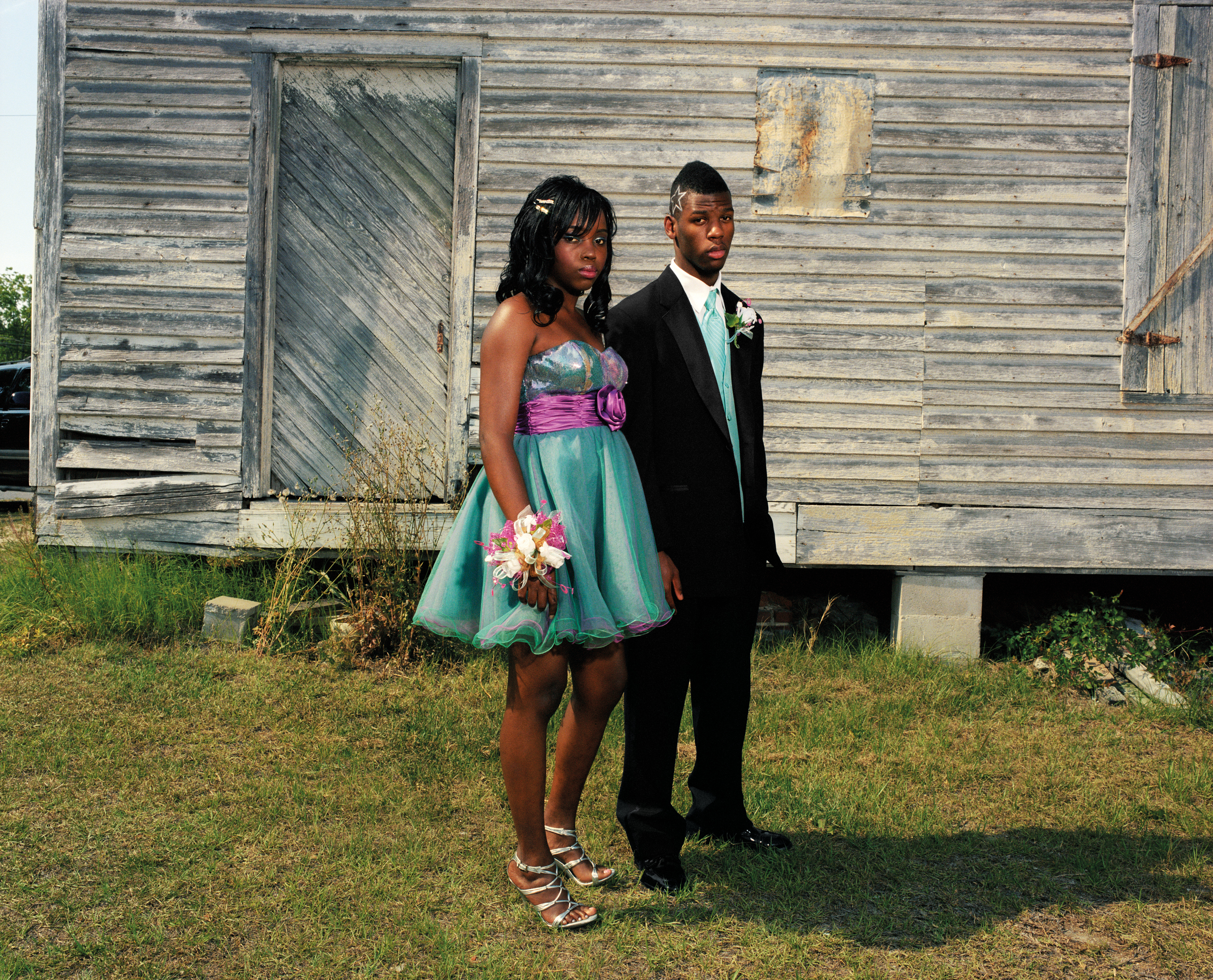 Atlanta Contemporary announces Southern Rites by Gillian Laub

On View: Friday, September 23, 2022 – January 8, 2023
Exhibition Opening: Thursday, September 22, 2022
Public Opening: Friday, September 23, 2022

ATLANTA —August 4, 2022—Atlanta Contemporary Art Center (Atlanta Contemporary) announces Southern Rites, a traveling exhibition sponsored by the International Center of Photography and curated by Maya Benton.

American photographer Gillian Laub (b. 1975) has spent the last two decades investigating political conflicts, exploring family relationships, and challenging assumptions about cultural identity. In Southern Rites, Laub engages her skills as a photographer, filmmaker, and visual activist to examine the realities of racism and raise questions that are simultaneously painful and essential to understanding the American consciousness.

In 2002, Laub was sent on a magazine assignment to Mount Vernon, Georgia, to document the lives of teenagers in the American South. The town, nestled among fields of Vidalia onions, symbolized the archetype of pastoral, small town American life. The Montgomery County residents Laub encountered were warm, polite, protective of their neighbors, and proud of their history. Yet Laub learned that the joyful adolescent rites of passage celebrated in this rural countryside—high school homecomings and proms—were still racially segregated.        
                       
Laub continued to photograph Montgomery County over the following decade, returning even in the face of growing—and eventually violent—resistance from community members and local law enforcement. She documented a town held hostage by the racial tensions and inequities that scar much of the nation's history. In 2009, a few months after Barack Obama's first inauguration, Laub's photographs of segregated proms were published in the New York Times Magazine. The story brought national attention to the town and the following year the proms were finally integrated. The power of her photographic images served as the catalyst and, for a moment, progress seemed inevitable.

Then, in early 2011, tragedy struck the town. Justin Patterson, a twenty-two-year-old unarmed African American man—whose segregated high school homecoming Laub had photographed—was shot and killed by a sixty-two-year-old white man. Laub's project, which began as an exploration of segregated high school rituals, evolved into an urgent mandate to confront the painful realities of discrimination and structural racism. Laub continued to document the town over the following decade, during which the country re-elected its first African American president and the ubiquity of camera phones gave rise to citizen journalism exposing racially motivated violence. As the Black Lives Matter Movement and national protests proliferated, Laub uncovered a complex story about adolescence, race, the legacy of slavery, and the deeply rooted practice of segregation in the American South.

Southern Rites is a specific story about twenty-first century young people in the American South, yet it poses a universal question about human experience: can a new generation liberate itself from a harrowing and traumatic past to create a different future?

             -  Maya Benton, Curator

About Gillian Laub
Gillian Laub (b.1975, raised in Chappaqua, New York) is a photographer and filmmaker based in New York. She graduated from the University of Wisconsin-Madison with a degree in comparative literature before studying photography at the International Center of Photography, where her love of visual storytelling and family narratives began.

Laub has been interviewed on The View, NPR, CNN, MSNBC, Good Morning America, Times Talks and numerous others. Laub contributes to many publications including TIME, the New York Times Magazine and Vanity Fair. Laub's work has been widely collected and exhibited, and is included in the collects of the Harvard Art Museums, Cambridge MA; Museum of Fine Arts, Houston; Terrana Collection, Boston; Jewish Museum. New York; Rose Art Museum, Brandeis University; Brooklyn Museum, New York; Corcoran Gallery of Art, Washington DC (now American University Museum Collection in Washington, DC), and a wide range of corporate and private collections.

About Maya Benton
Maya Benton is an independent curator based in New York City. She has organized numerous international traveling exhibitions and has held positions in museums for more than twenty-five years, including The Getty Museum, the RISD Museum, the Jewish Museum of Florence, Italy, and the Harvard University Art Museums. From 2008 to 2019, Maya was a curator at the International Center of Photography (ICP) in New York, where she established a major archive and organized the most widely traveling exhibitions in ICP's history.

Benton is currently organizing three photography exhibitions that will open at venues in New York State in 2022, including Photography Now, at the Center for Photography at Woodstock. She is the founder of the Jews and Photography Initiative, a non-profit collaborative of more than two hundred international curators, academics, and archivists who are interrogating the unique contribution of Jews to shaping the medium and history of photography. Her next book will be an anthology of seminal texts on Jews and photography, to be published by Aperture. Benton is currently a Visiting Professor at Yale University.
 
Exhibition Sponsor

 
The International Center of Photography is the world's leading institution dedicated to photography and visual culture. Cornell Capa founded ICP in 1974 to champion "concerned photography"—socially and politically minded images that can educate and change the world. Through our exhibitions, education programs, community outreach, and public programs, ICP offers an open forum for dialogue about the power of the images.

ACP Featured Program

About Atlanta Contemporary
Founded in 1973 as Nexus, a grassroots artists' cooperative, Atlanta Contemporary has since become one of the southeast's leading contemporary art centers. We play a vital role in Atlanta's cultural landscape by presenting over 200 consequential artists and creatives from the local, national, and international art scenes through our various exhibition, project spaces, and programs each year. We commission new works, paying particular attention to artists who have not had a significant exhibition in the Southeast. We organize over 125 programs annually including Contemporary Kids, Contemporary Cocktails, Contemporary Talks, and more! Atlanta Contemporary provides 13 on-site subsidized studio space to working artists through the Studio Artist Program.

All press inquiries, contact:
 
Veronica Kessenich, Executive Director
veronica@atlantacontemporary.org
 
Photo credit: Gillian Laub, Amber and Reggie, Mount Vernon, Georgia, 2011, inkjet print, courtesy of Benrubi Gallery.