Contemporary Cocktails
Past Event

January 17, 2019 / 7:00pm – 9:00pm
Atlanta Biennial Exhibition Opening
Opening
---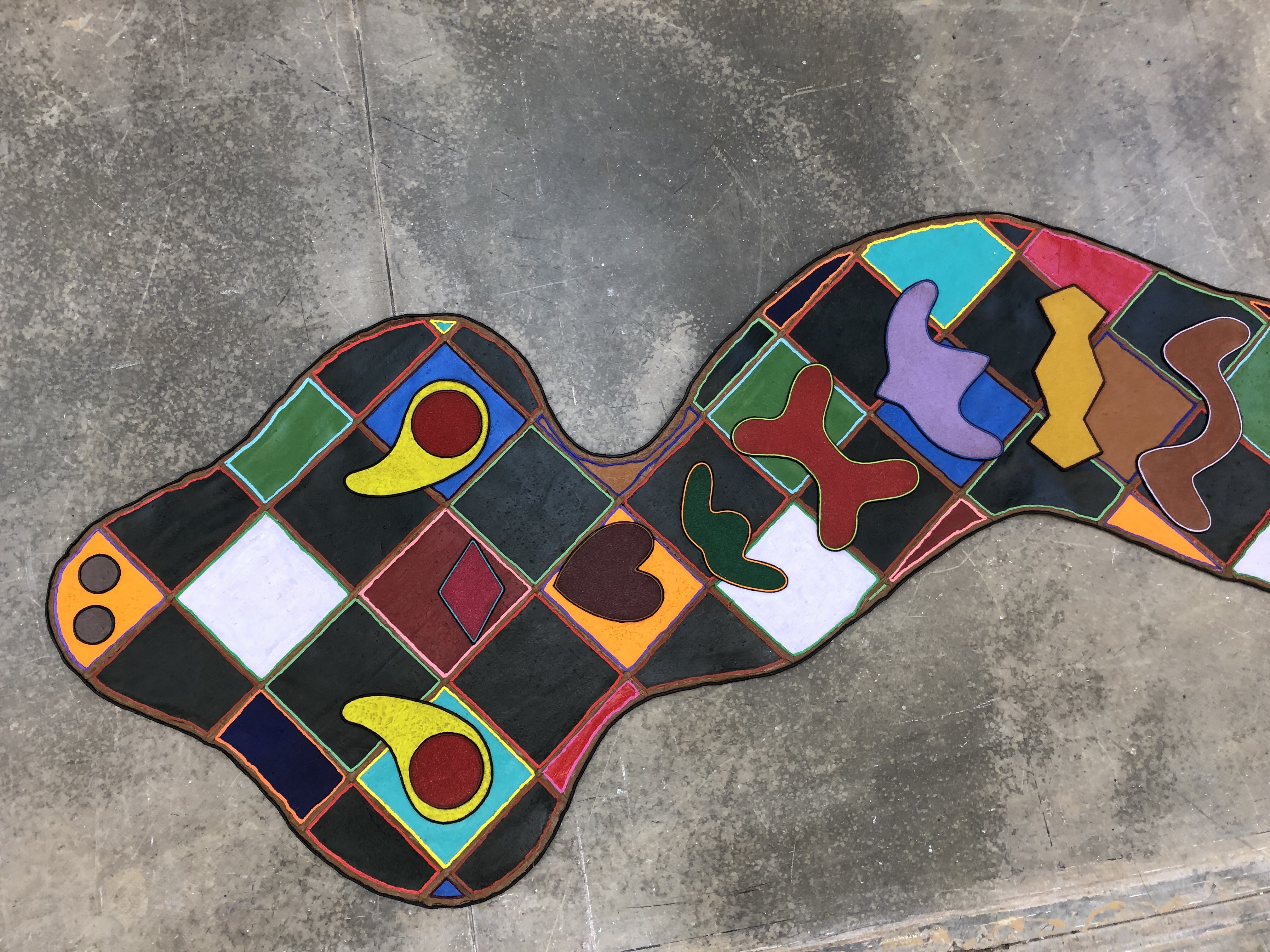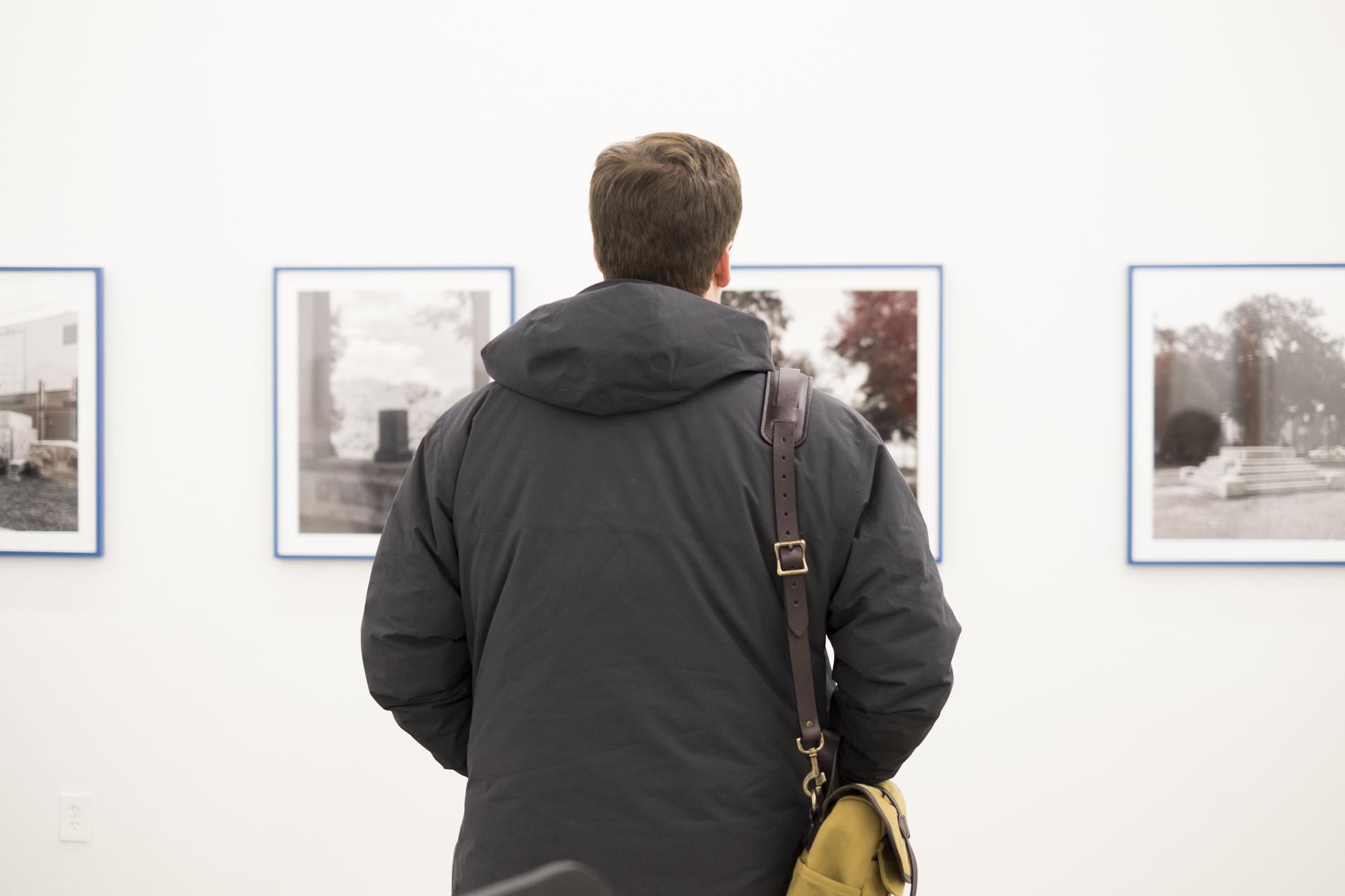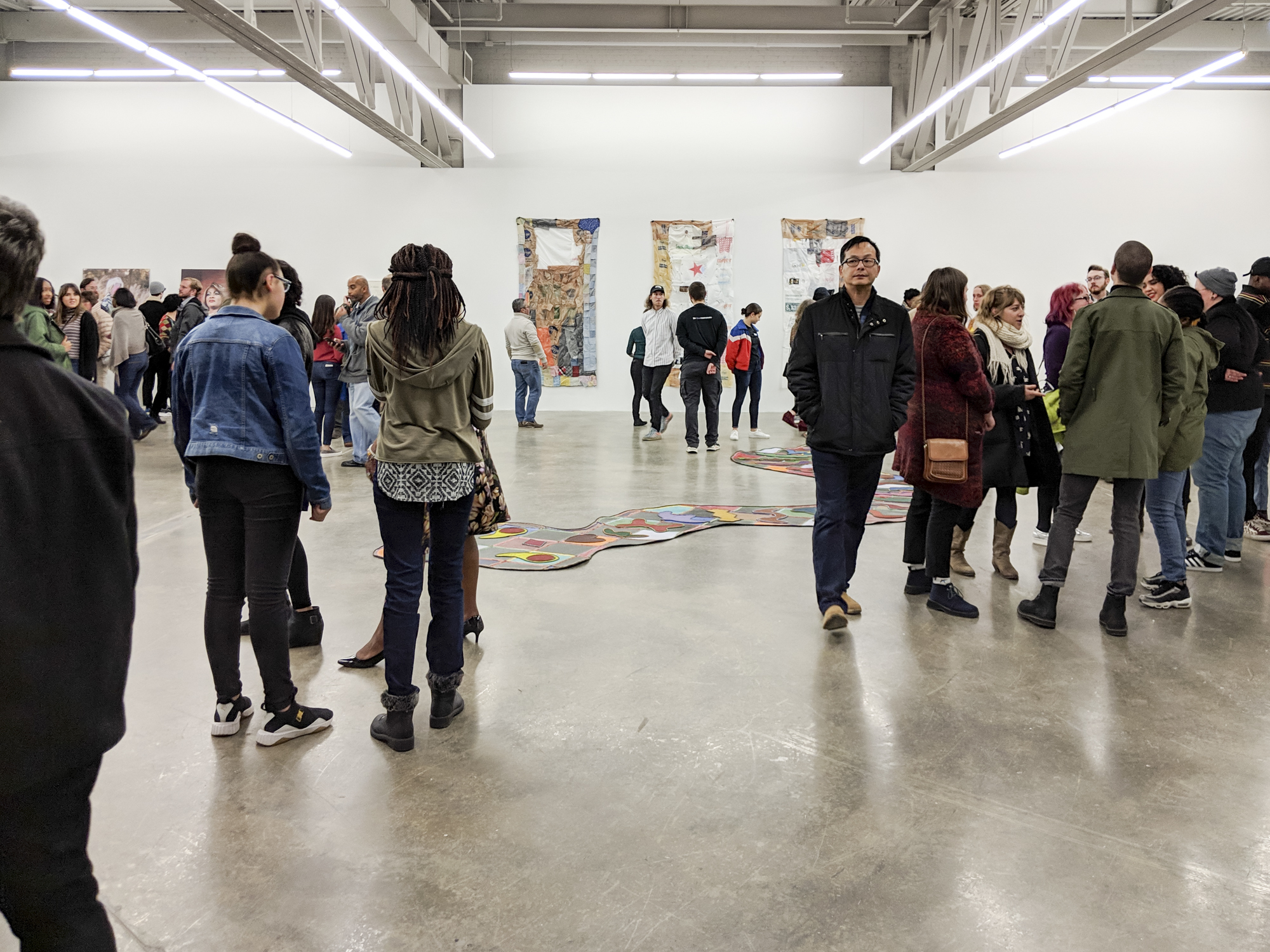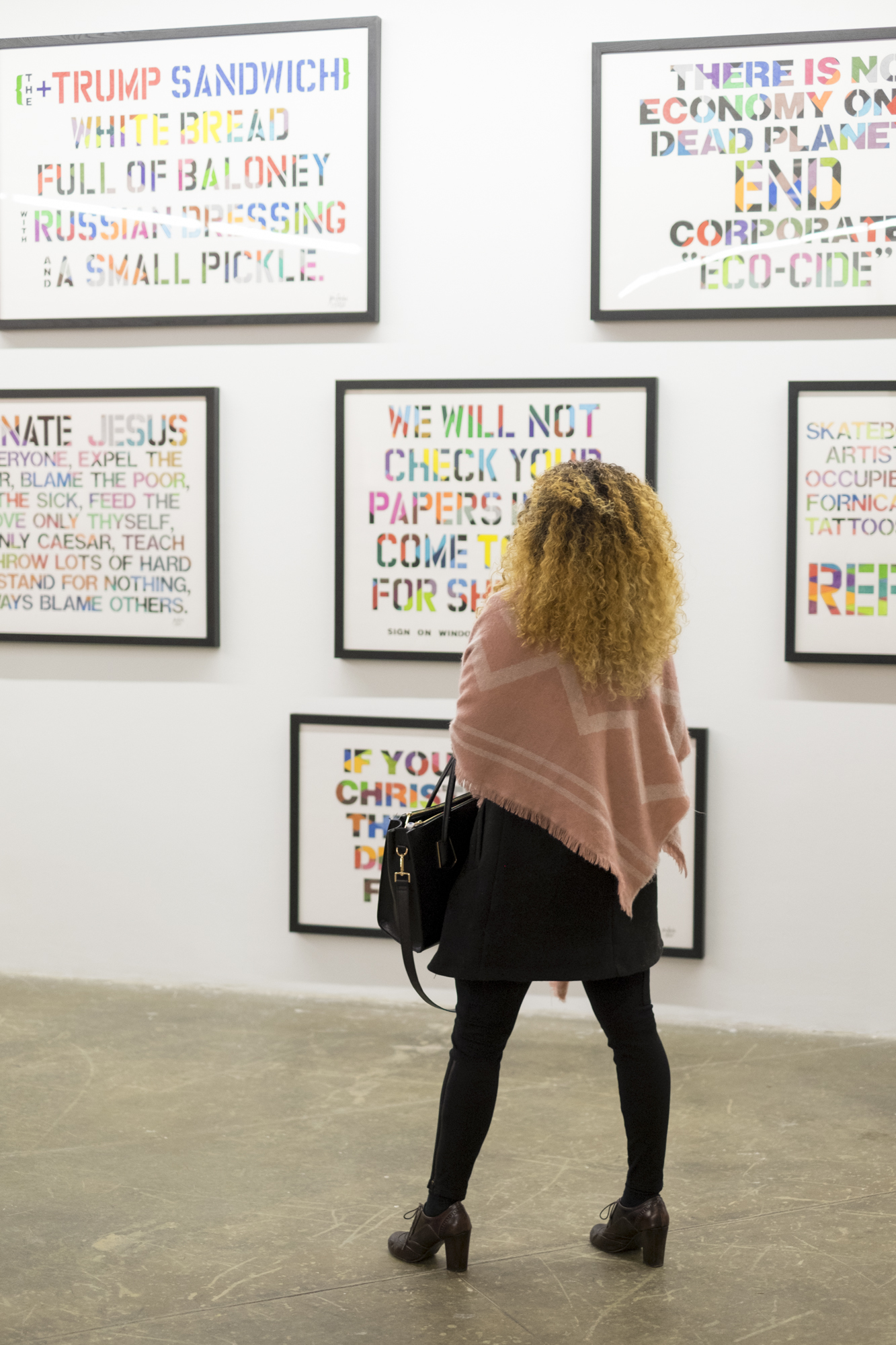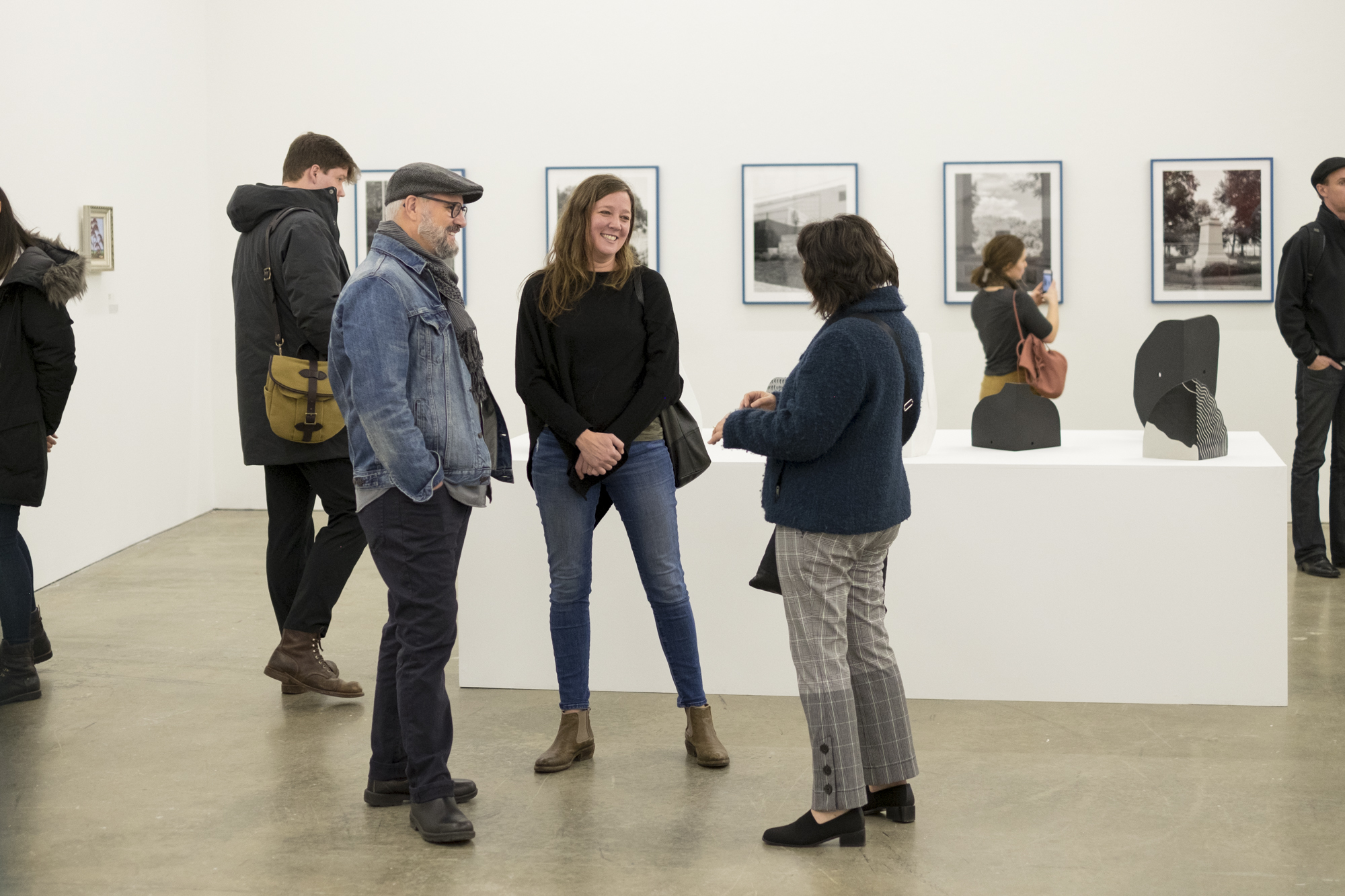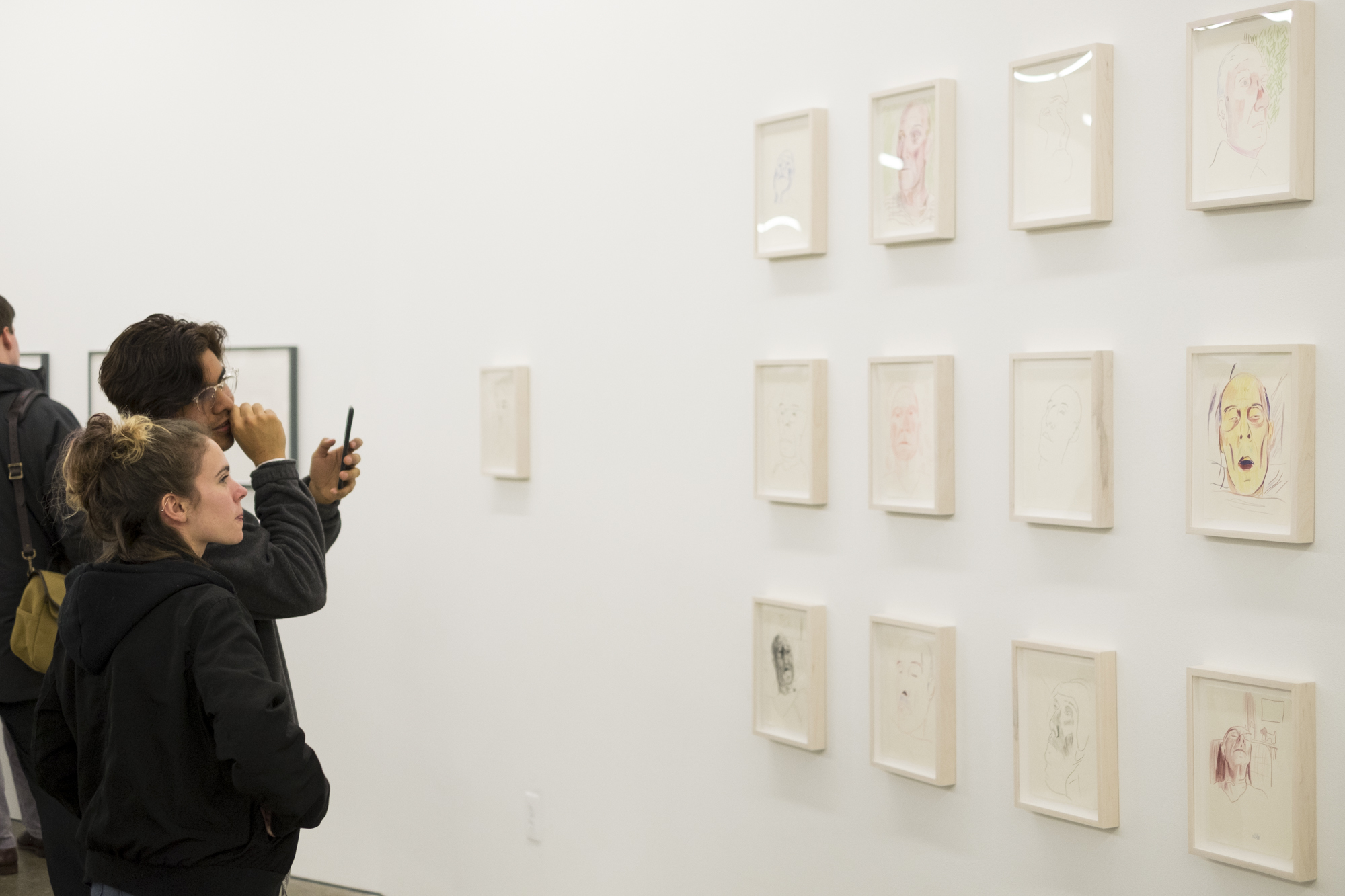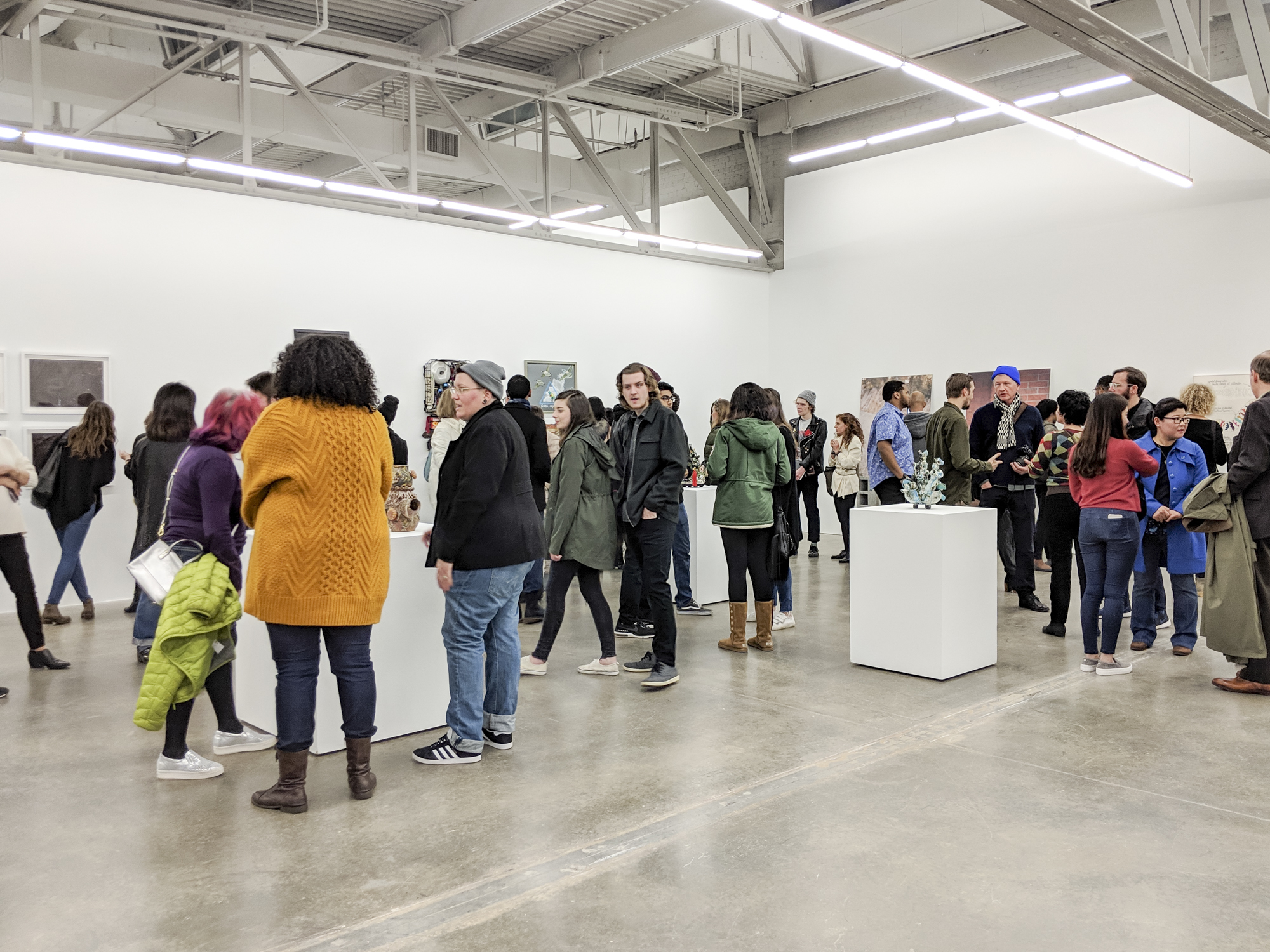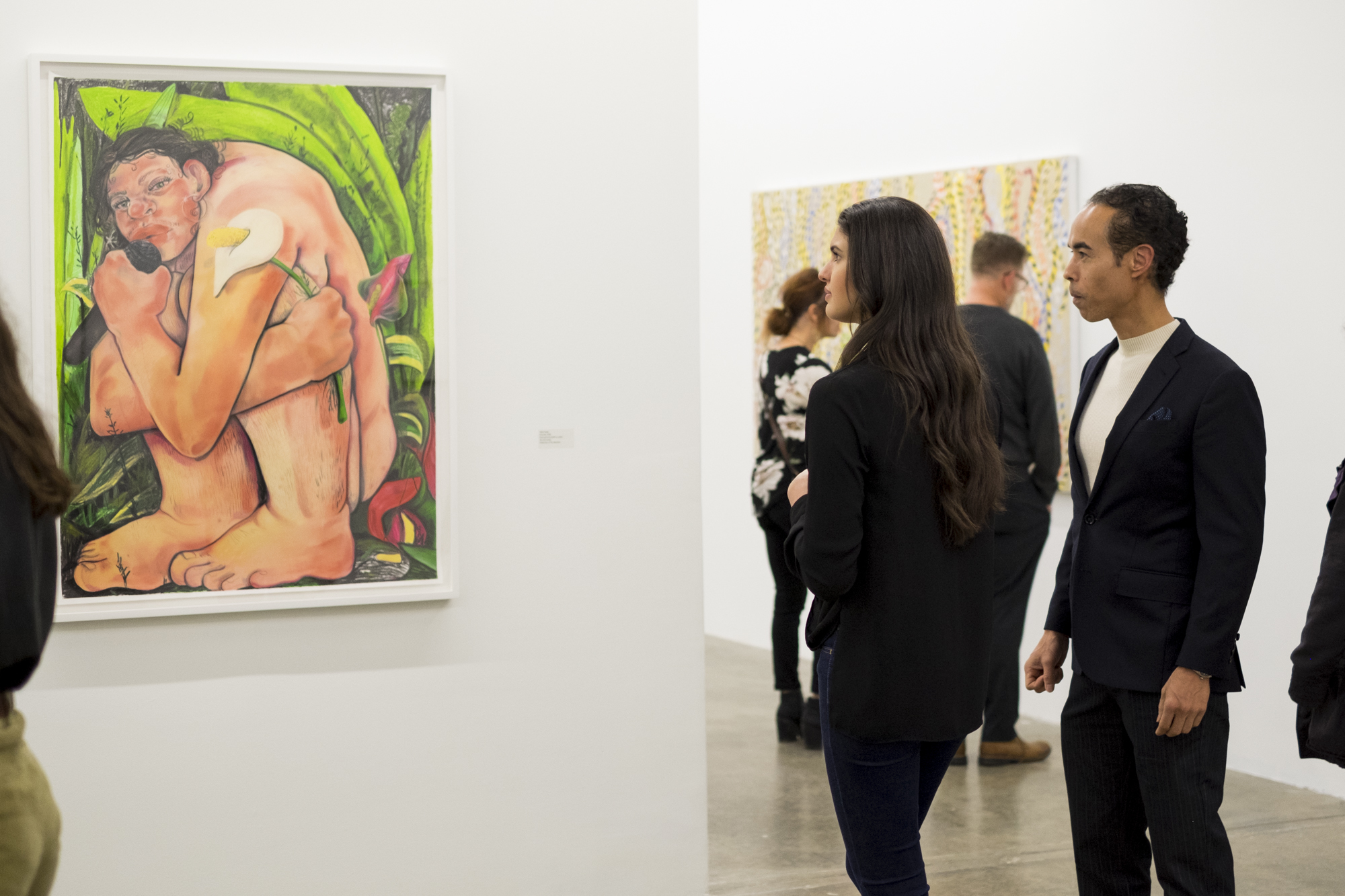 Join us for a first look at the 2019 Atlanta Biennial. Twenty artists from across the southeast share their voice through visual arts, television, fiber arts, music and sound. The exhibition A thousand tomorrows aims to address complexities and deep vernacular traditions of the Southeast. Mix and mingle with a selection of artists participating in the show and enjoy the meeting of perspectives from the region. Click here to see the full list of participating artists.
The opening reception will be held in conjunction with Contemporary Cocktails, drinks by our Mixologist in Residence, Trip Sandifer. Admission is free. Cash/credit bar.
Parking is free in the lot at Bankhead & Means streets. You can access the lot via Bankhead Avenue and proceed past the parking attendant booth.
Please RSVP with the link above or click here.
Bios
Daniel Fuller was the curator at Atlanta Contemporary from December 2014 to June 2019. Prior to this he had been the Director of the Institute of Contemporary Art (ICA) at Maine College of Art. He has curated exhibitions at ice fishing shacks, a swap meet, the JumboTron of a minor-league hockey stadium, on public access television, and in several closets. Fuller received his MA in Museum Studies from Syracuse University. He has written for Art in America, Afterall, Art Asia Pacific, and Art Papers, Frieze, among numerous artist catalogs. He has previous curatorial experience with the Pew Center for Arts and Heritage in Philadelphia and Hudson Valley Center for Contemporary Art in Peekskill, NY.
Phillip March Jones is an artist, writer, and curator based in New York City. In 2009, Jones founded Institute 193, a nonprofit contemporary art space and publisher in Lexington, Kentucky. He later served as the inaugural director of the Souls Grown Deep Foundation in Atlanta, and as director of the Galerie Christian Berst (New York/Paris) and the Andrew Edlin Gallery in New York. Jones currently serves as Institute 193's Curator-at-Large and oversees Institute 193 (1B), a project space in Manhattan's East Village that organizes collaborative exhibitions with cultural institutions from the Southern United States. Jones' photographs and writings have been published by the Jargon Society, Vanderbilt University Press, Dust-to-Digital and Poem 88, among others.
RSVP
Location
Gallery 1, Gallery 2, Gallery 3, Gallery 4, Gallery 5, Gallery 6, Chute Space, Sliver Space
---
Upcoming Events
December 9 / 7:00pm
Performance
Xavier Lewis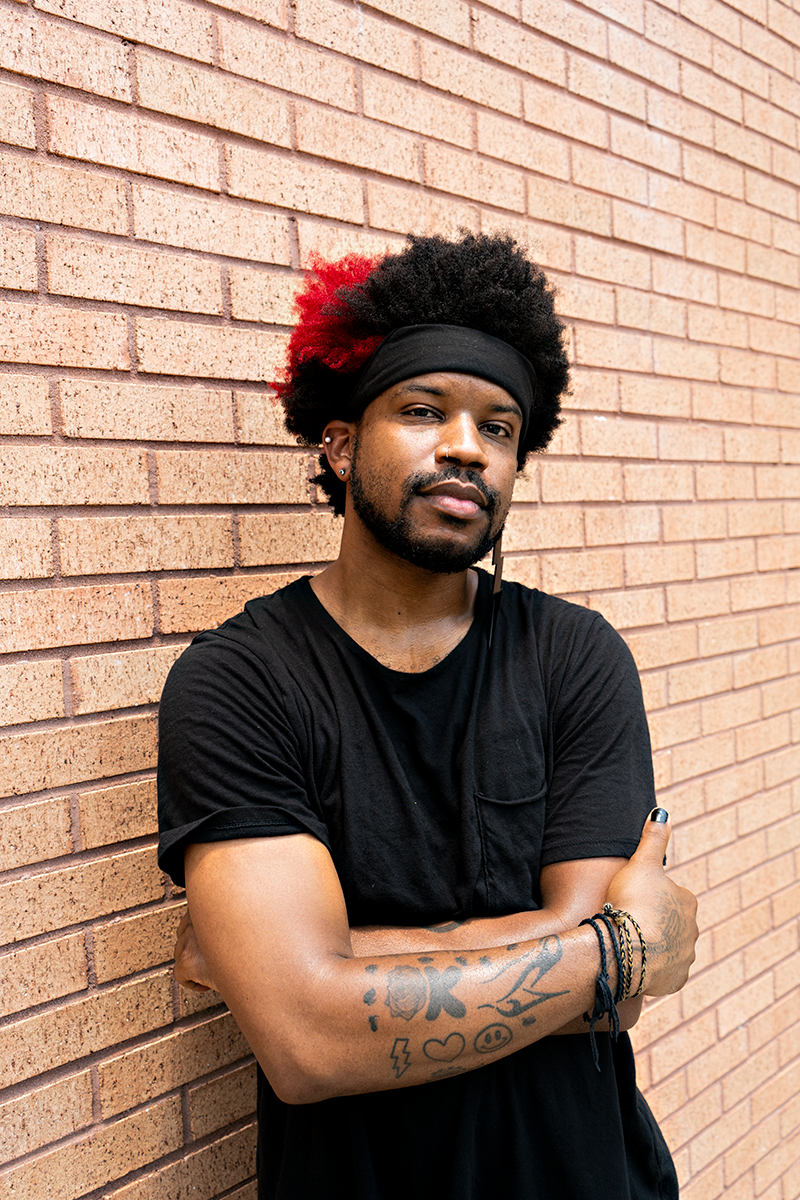 Join us for live performances by Xavier Lewis in support of his show The Angst of the Proletariat.
December 16 / 6:00pm
Workshop
Pop Up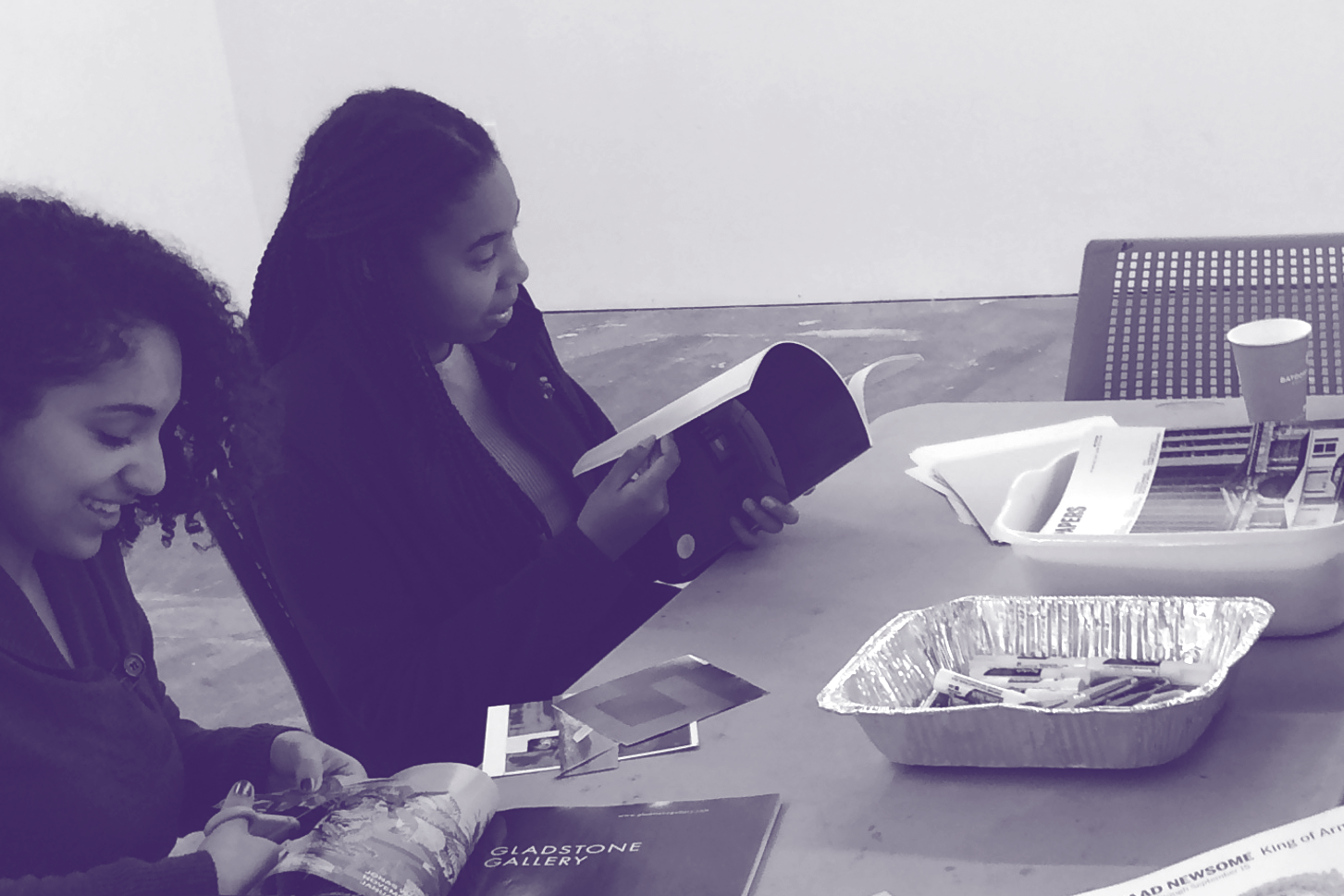 On-site art making for all ages and ability levels to explore contemporary art through a variety of techniques and experiences.

December 18 / 12:00pm
Special Event
Holiday Market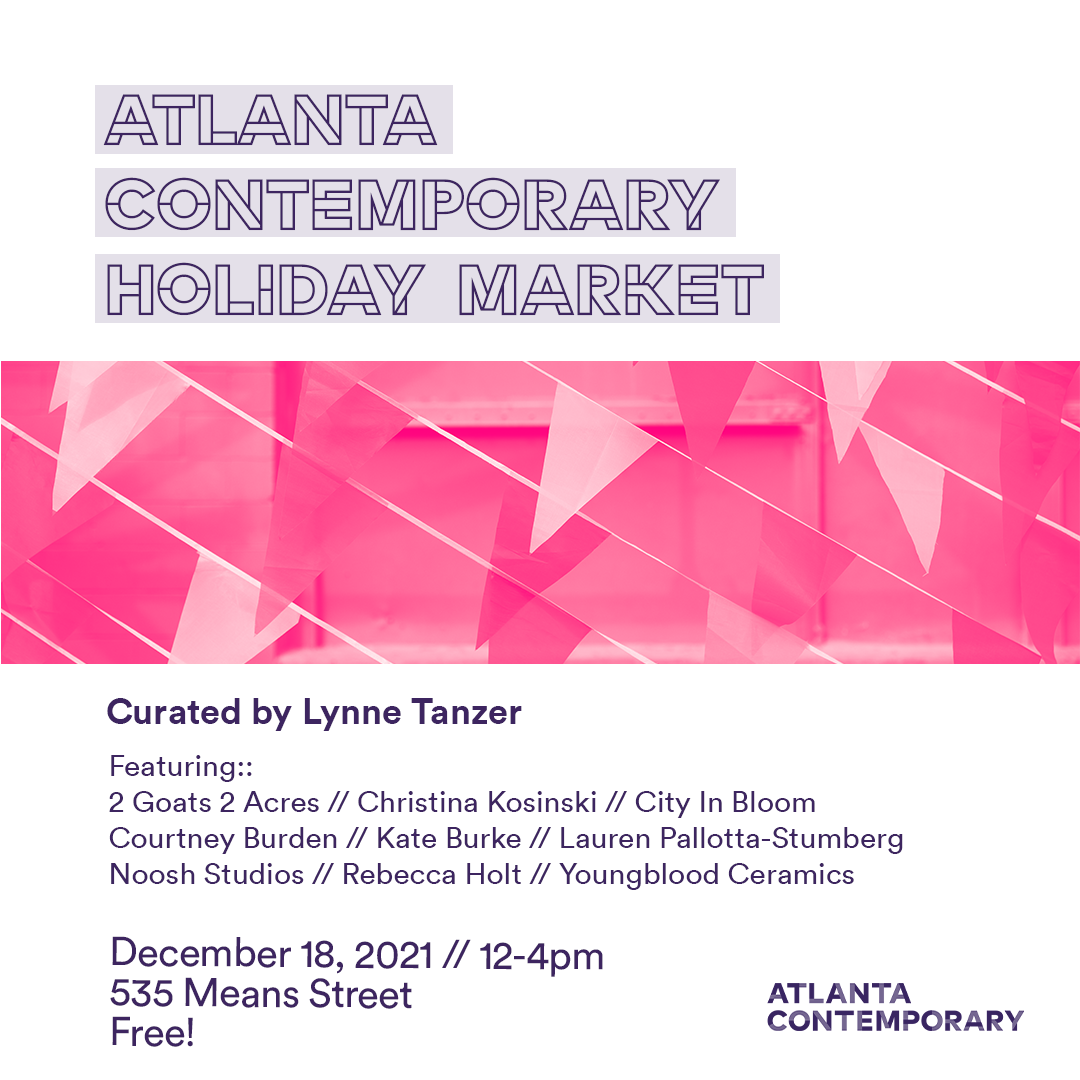 Shop local artists and sip on a cocktail at Atlanta Contemporary's first Holiday Market.