Contemporary Cocktails
Past Event

March 23, 2017 / 7:00pm – 9:00pm
Blues | Opera | Art
Featuring soprano Jayme Alilaw, guitarist Marshall Ruffin, and Lonnie Holley
Presented by
Atlanta Contemporary + The Atlanta Opera + Grocery on Home
Special Event
Performance
---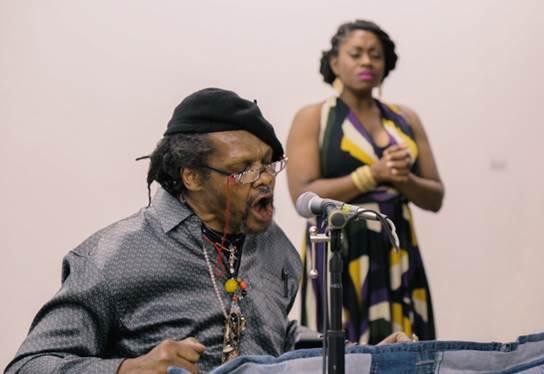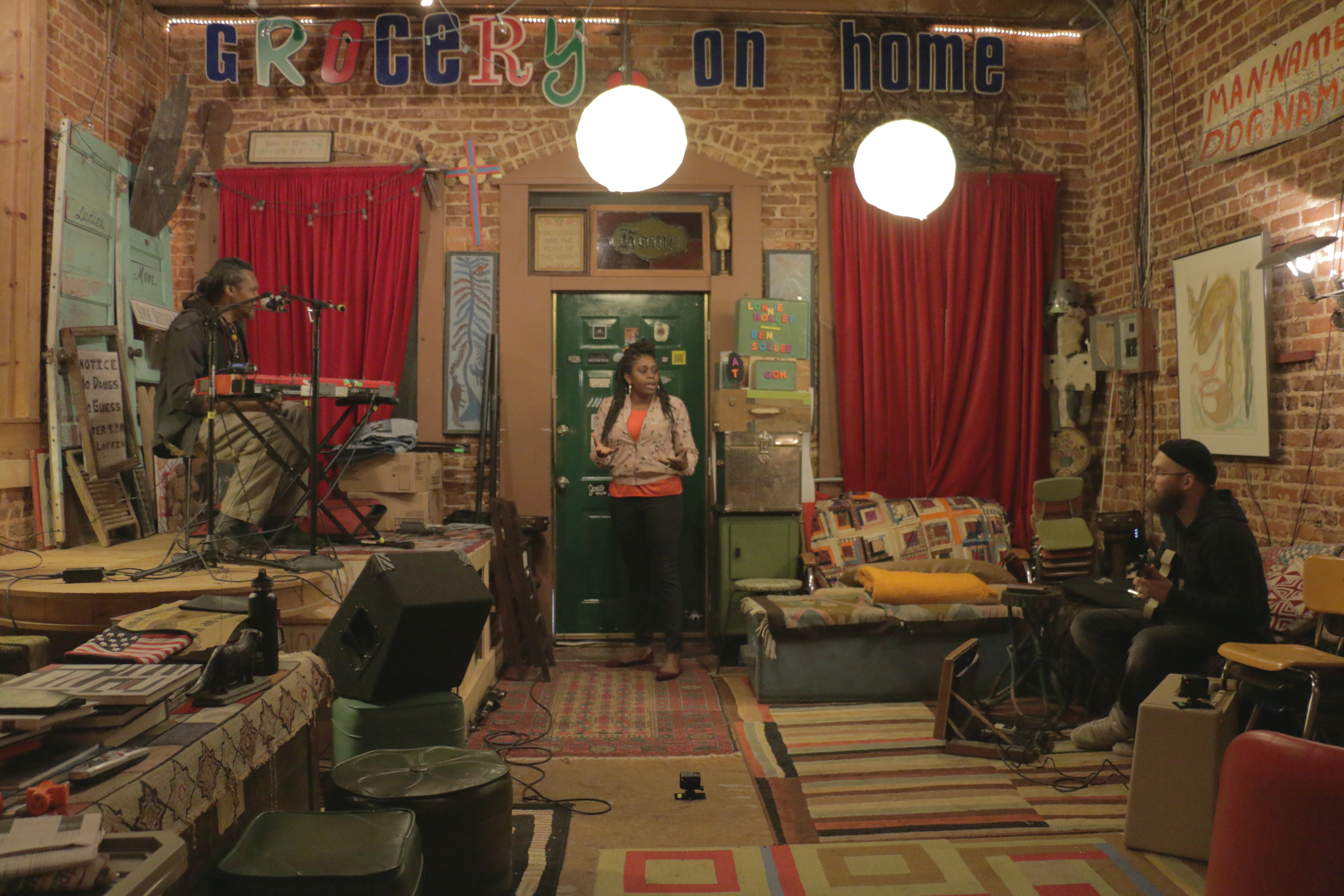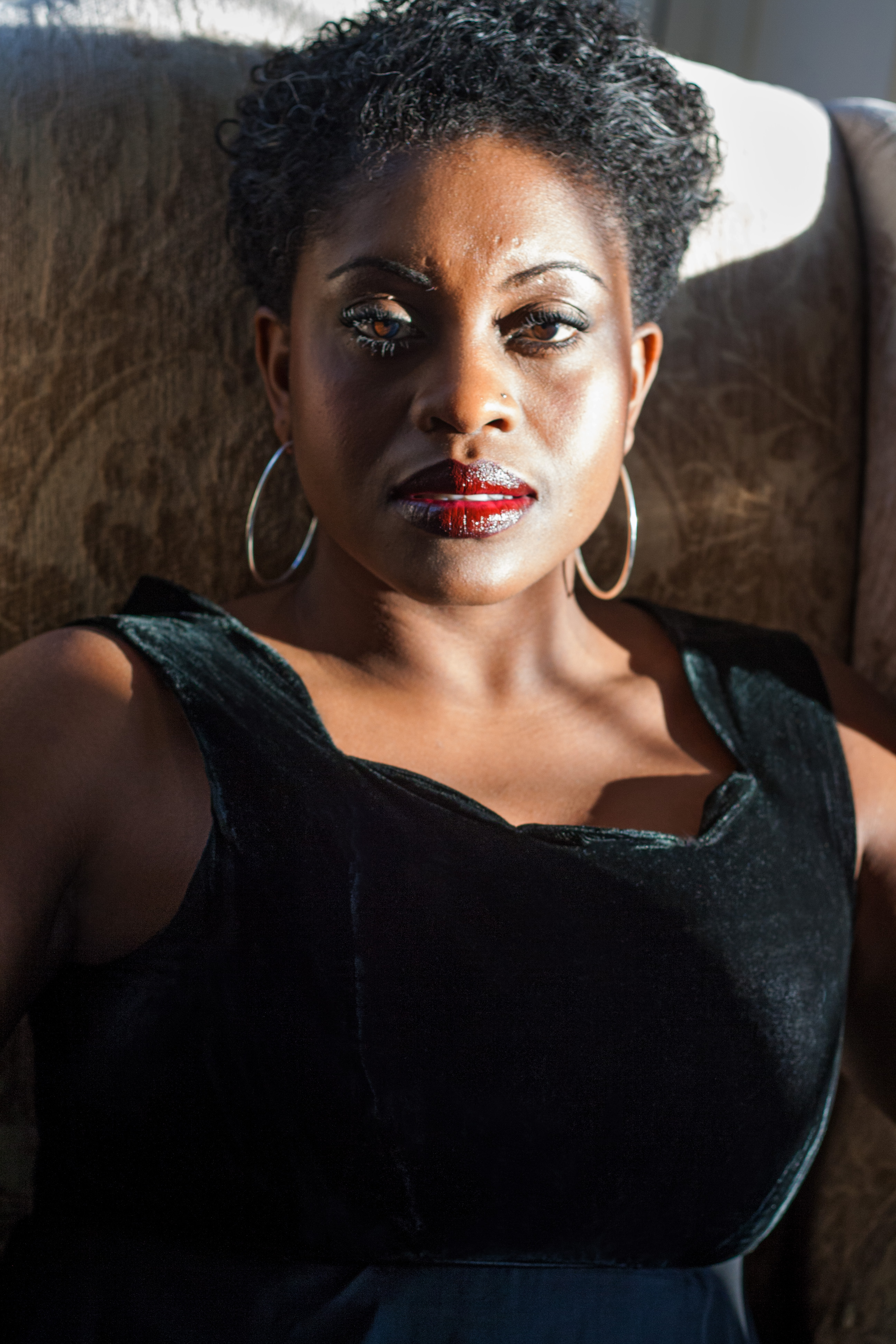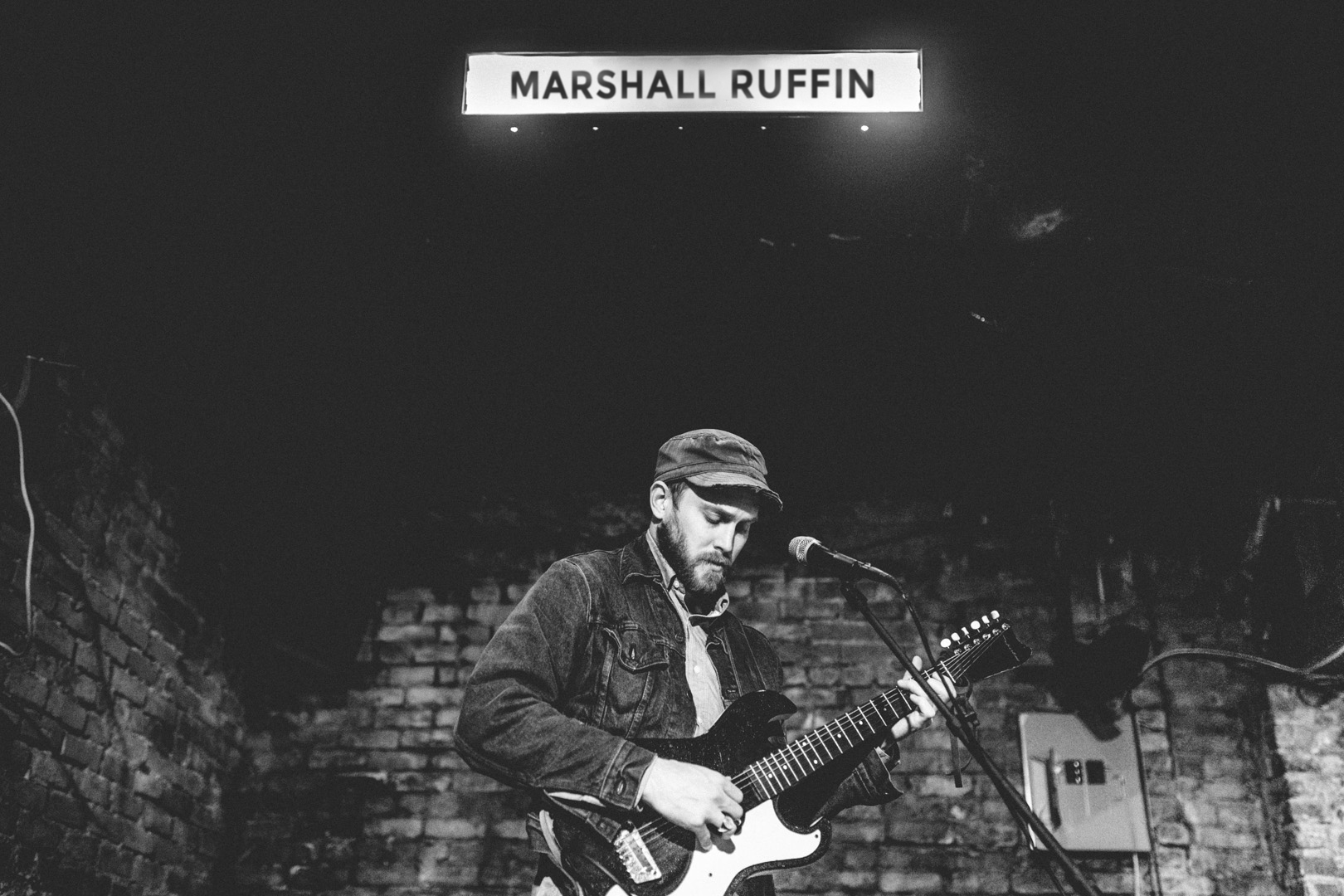 Born months ago from an idea to marry Lonnie Holley's ethereal and improvisational music with the more traditional platform of opera, Jayme Alilaw and Lonnie Holley met in the galleries of Atlanta Contemporary. Together, a new sound was born as Lonnie's beautiful and husky words were textured by the haunting vibrato of the soprano singer. 

Atlanta Contemporary is pleased to partner with The Atlanta Opera and Grocery on Home in bringing you this unique musical performance. Jayme Alilaw will open the night by singing a traditional opera aria with piano accompaniment. Guitarist Marshall Ruffin will follow with a solo performance. The three artists will then come together for the final performance combining their individual sounds to create new music that will undoubtedly awaken the divine Mother Universe.
Bios
California-born soprano Jayme Alilaw is celebrated for her lush and vibrant tone throughout operatic, classical, and musical theater repertoires, and is a fierce advocate for the performance of works by African American composers. Operatically, Ms. Alilaw is equally at home in traditional and contemporary repertoire. Most recently, Jayme performed the role of Alice Bolden in the digital premiere of Jeff Crompton's Buddy Bolden, The Opera. Previously as a Resident Artist with The Atlanta Opera, Jayme sang lead roles in their community outreach tours, and represented the company in collaborations with various Atlanta-based arts organizations, including The High Museum, The Alliance Theater, Museum of Design Atlanta, Atlanta Contemporary Art Center, and Dad's Garage Theater Company. As a Sergeant in the U.S. Army, Jayme frequently sang for military ceremonies throughout the United States and Middle East.
Driven by a deep passion for traditional Negro spirituals, Jayme has produced concerts and won awards for her research recitals on African American composers, including La Femme Noire. Jayme enjoys collaborating across artistic mediums as a means of creative innovation and providing a voice for social justice. She has performed musical responses to photography exhibits and in the facilitation of discussion about mental health and mental illness awareness. Ms. Alilaw continues to challenge musical boundaries, and be a vocal proponent of works by African American composers.
Marshall Ruffin is a Georgia based guitarist, songwriter, and singer. Ruffin has recorded two E.P.s under the Lagrange GA label Jammates, Rich Man's Dime (2007) and Morning Glory (2009). He also wrote and recorded an E.P. with the band King Lincoln, and is the featured vocalist on five others with collaborator Alex Gordon Hi-Fi. Ruffin has performed and recorded as the guitarist and backing vocalist for Lonnie Holley, with whom he recently toured Europe. His song Light The Way was featured during their session in London at BBC Radio 6. Ruffin was the winner of the 39th Eddie's Attic Songwriter Shootout in 2013.
Copies of Ruffin's new live album (At The Grocery), recorded at the Atlanta venue Grocery On Home, are available at live performances.

Related Exhibitions
January 12, 2017 – April 2, 2017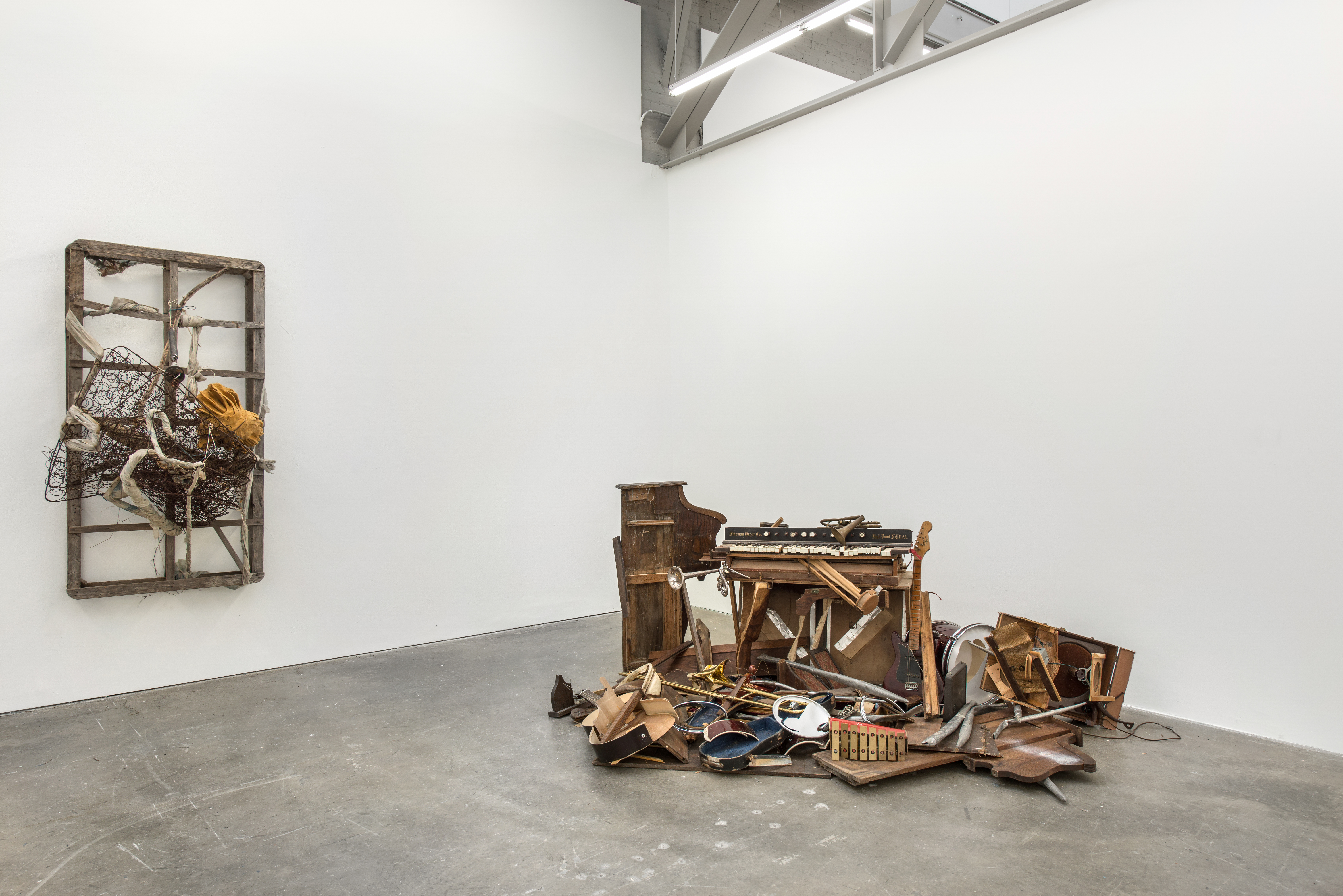 Lonnie Holley
Lonnie Holley
---
Upcoming Events
September 22 / 3:30pm
Special Event
Music Video as Black Art
Presented by liquid blackness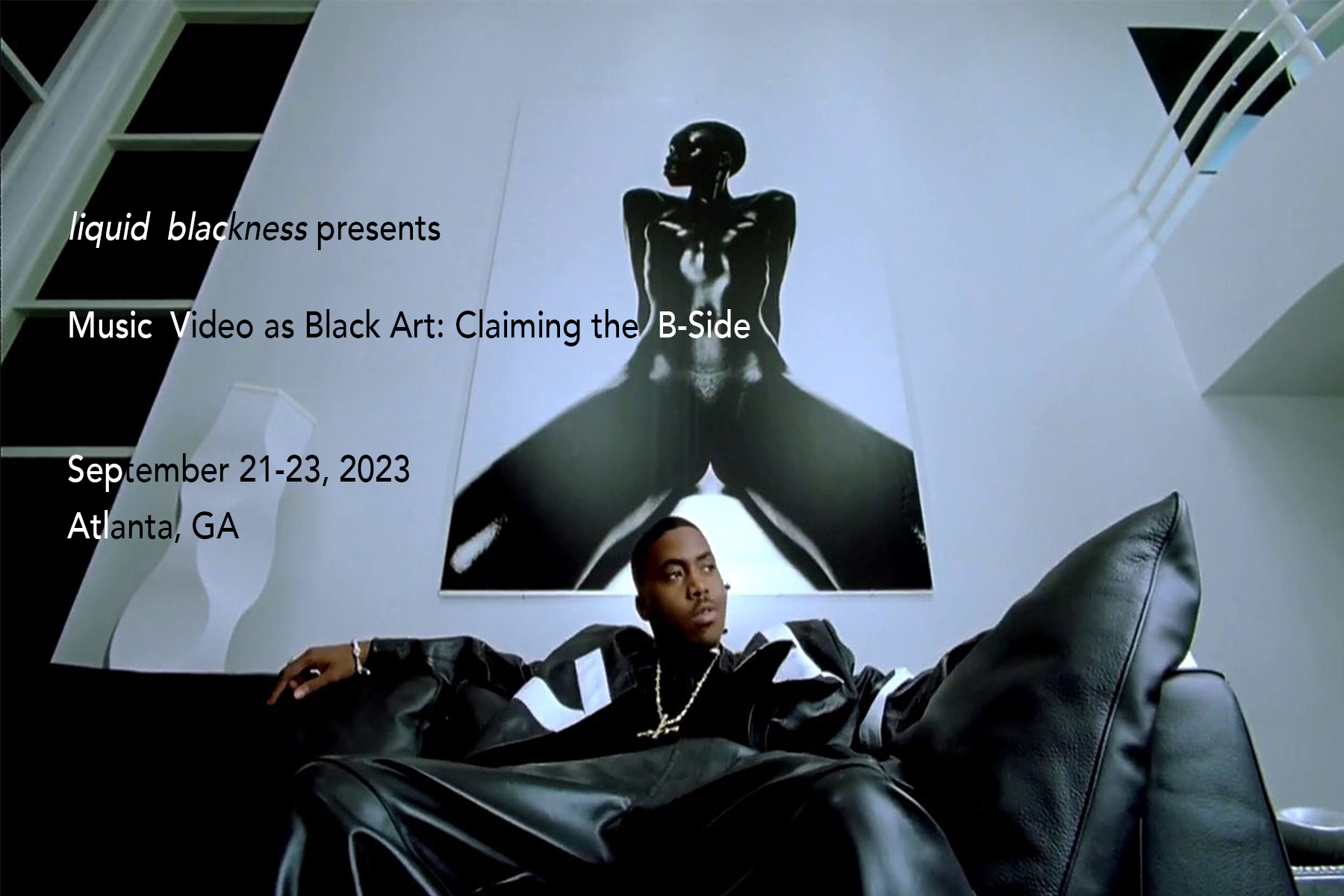 liquid blackness presents Music Video as Black Art: Claiming the B-Side. A Symposium that celebrates the 10-year anniversary of the founding of liquid blackness as a study group.
September 24 / 12:00pm
Contemporary Kids
Contemporary Kids
A free and interactive family-friendly program, Contemporary Kids introduces children to contemporary art and artists through approachable media and hands-on activities.

October 5 / 6:00pm
Open Studios
Open Studios
Studio Artist Program
Join us as we spotlight our studio artists, see their work firsthand, and share a cocktail in support of local working artists in Atlanta.