Contemporary Cocktails
Past Event

March 23, 2017 / 7:00pm – 9:00pm
Blues | Opera | Art
Featuring soprano Jayme Alilaw, guitarist Marshall Ruffin, and Lonnie Holley
Presented by
Atlanta Contemporary + The Atlanta Opera + Grocery on Home
Special Event
Performance
---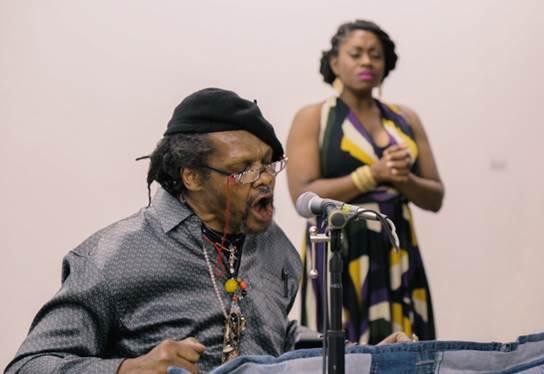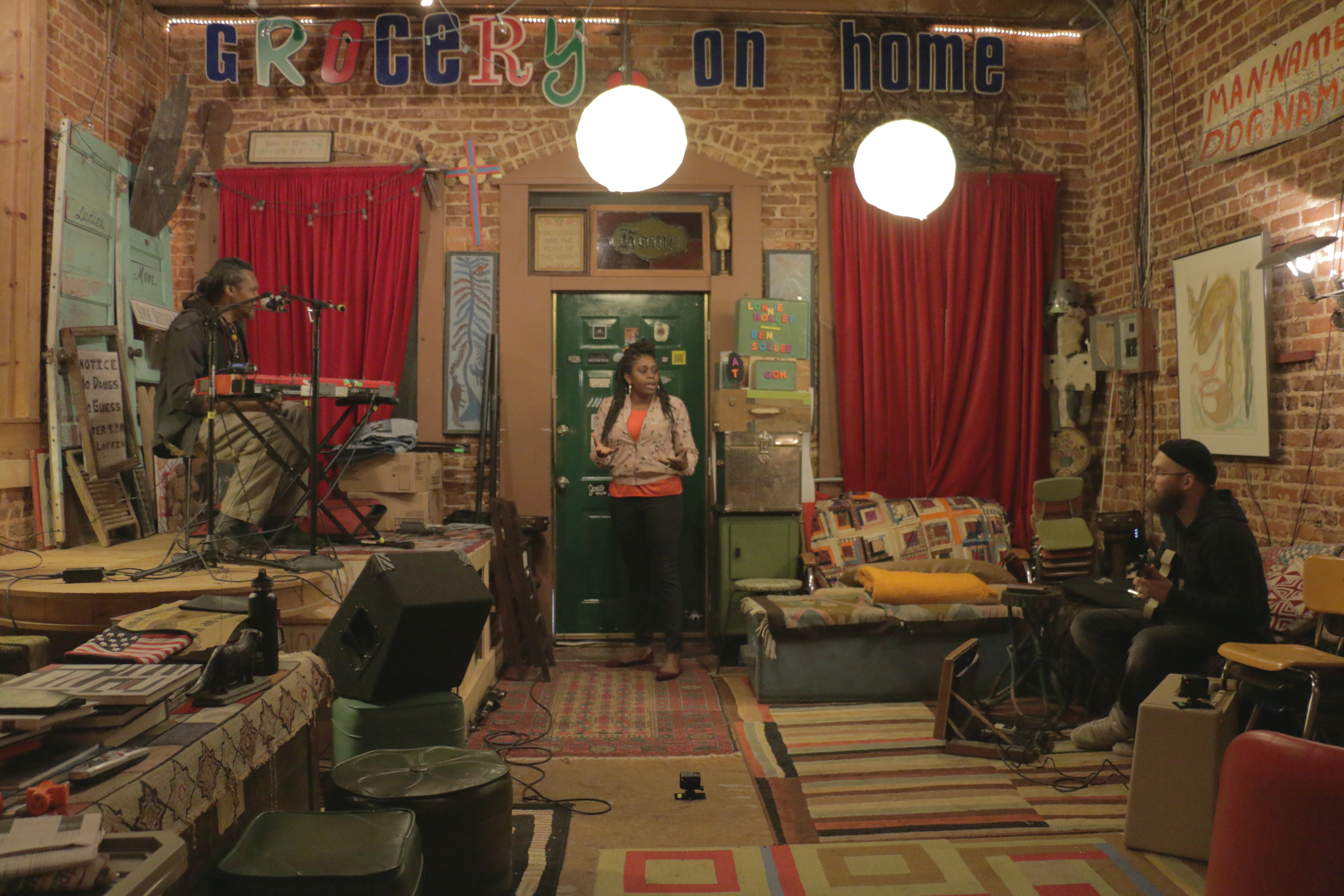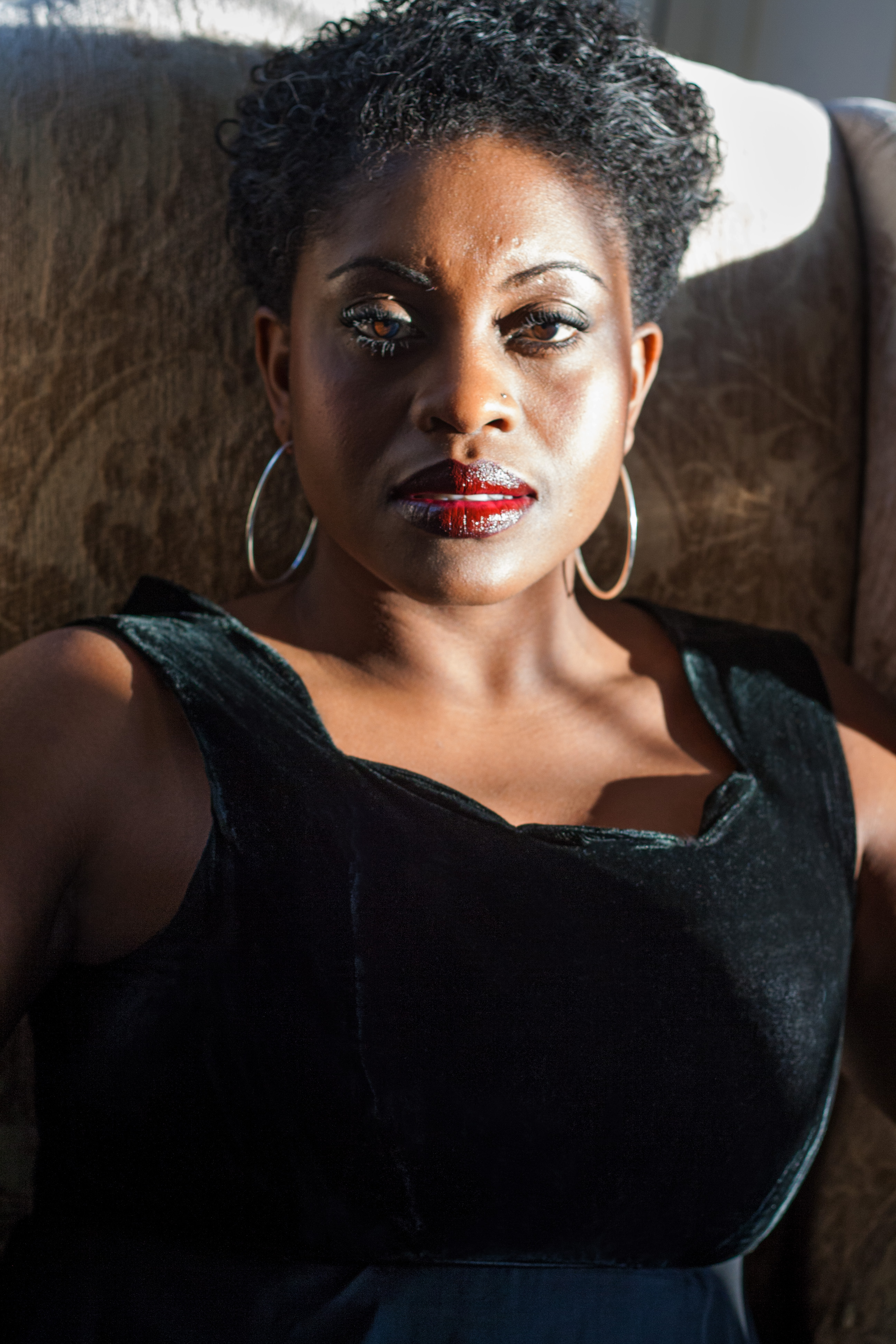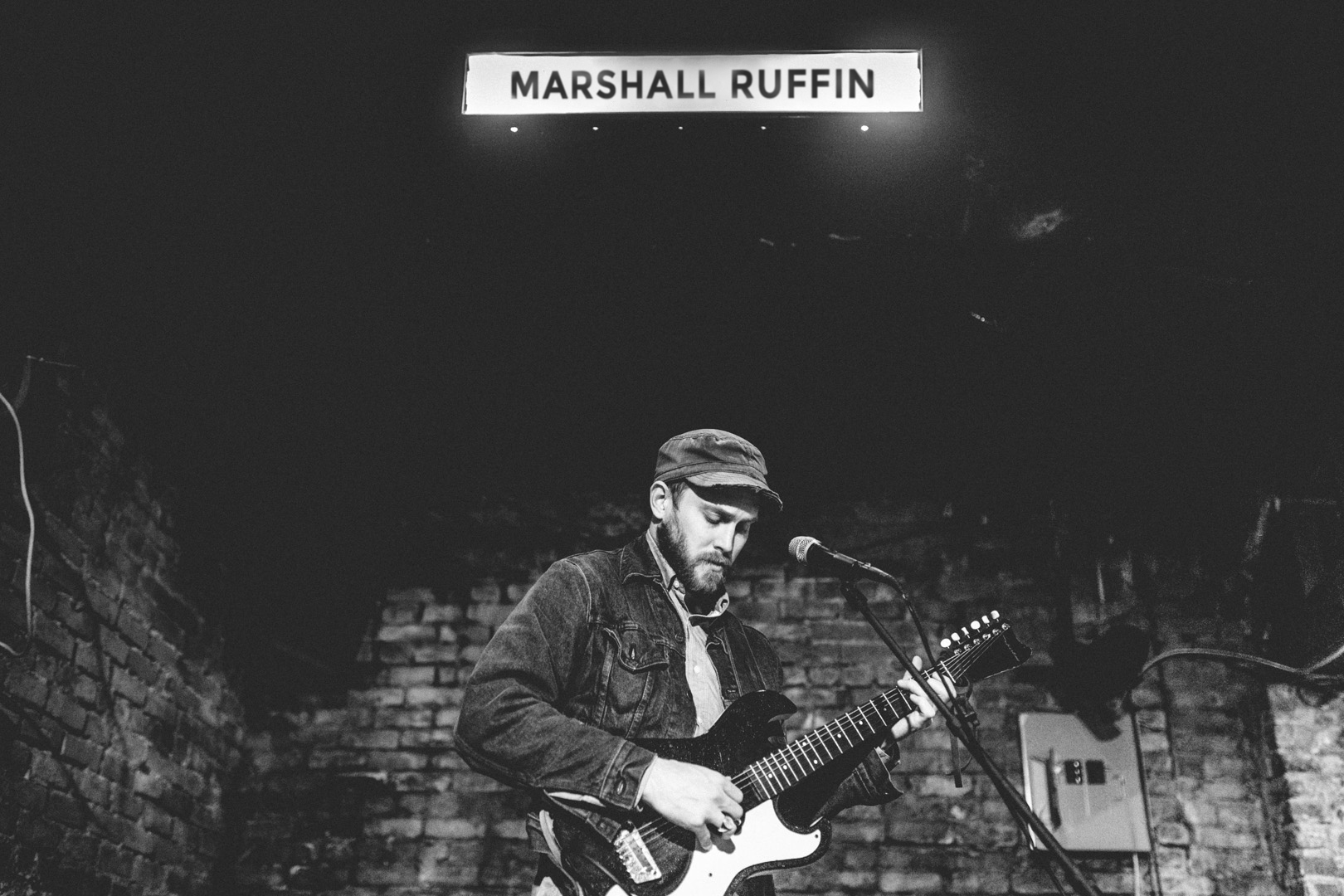 Born months ago from an idea to marry Lonnie Holley's ethereal and improvisational music with the more traditional platform of opera, Jayme Alilaw and Lonnie Holley met in the galleries of Atlanta Contemporary. Together, a new sound was born as Lonnie's beautiful and husky words were textured by the haunting vibrato of the soprano singer. 

Atlanta Contemporary is pleased to partner with The Atlanta Opera and Grocery on Home in bringing you this unique musical performance. Jayme Alilaw will open the night by singing a traditional opera aria with piano accompaniment. Guitarist Marshall Ruffin will follow with a solo performance. The three artists will then come together for the final performance combining their individual sounds to create new music that will undoubtedly awaken the divine Mother Universe.
Bios
California-born soprano Jayme Alilaw is praised for her lush and vibrant tone throughout the operatic, classical, and spiritual repertoire, and is a fierce advocate for the performance of works by African American composers. She was the Los Angeles District Winner in the Metropolitan Opera National Council Auditions, the Southeast Regional winner of the National Association of Negro Musicians Vocal Competition, winner and Audience Choice recipient for the Harlem Opera Vocal Competition, finalist in the Palm Springs Opera Guild Competition, quarterfinalist in the American Traditions Competition, and winner of the Performing Arts Award from the Fine Arts Club of Pasadena. Ms. Alilaw is the two time recipient of the Village Voices Chorale Scholarship, and was inducted into Pi Kappa Lamba Musical Honor Fraternity in the spring of 2007.
Jayme now resides in Atlanta, GA where she is an active performer and maintains a private voice and piano studio. She is the owner ofMusic After School, an after-school enrichment program that offers instrumental instruction to students in grades Pre-K through 5 throughout Metro Atlanta. Jayme also enjoys collaborating across artistic mediums as a means of creative innovation, and to provide a voice for social justice. She has performed musical responses to photography exhibits, and in the facilitation of discussion about mental health and mental illness awareness. In 2016, she formed the group SO13 with jazz pianist OJ Harper and visual artist Dakoro Edwards. SO13 marries expressive painting with classical vocals and jazz piano, with each discipline informing the other during the creative process. Ms. Alilaw continues to challenge musical boundaries, and be a vocal proponent of works by African American composers.

Marshall Ruffin is a Georgia based guitarist, songwriter, and singer. Ruffin has recorded two E.P.s under the Lagrange GA label Jammates, Rich Man's Dime (2007) and Morning Glory (2009). He also wrote and recorded an E.P. with the band King Lincoln, and is the featured vocalist on five others with collaborator Alex Gordon Hi-Fi. Ruffin has performed and recorded as the guitarist and backing vocalist for Lonnie Holley, with whom he recently toured Europe. His song Light The Way was featured during their session in London at BBC Radio 6. Ruffin was the winner of the 39th Eddie's Attic Songwriter Shootout in 2013.
Copies of Ruffin's new live album (At The Grocery), recorded at the Atlanta venue Grocery On Home, are available at live performances.

Related Exhibitions
January 12, 2017 – April 2, 2017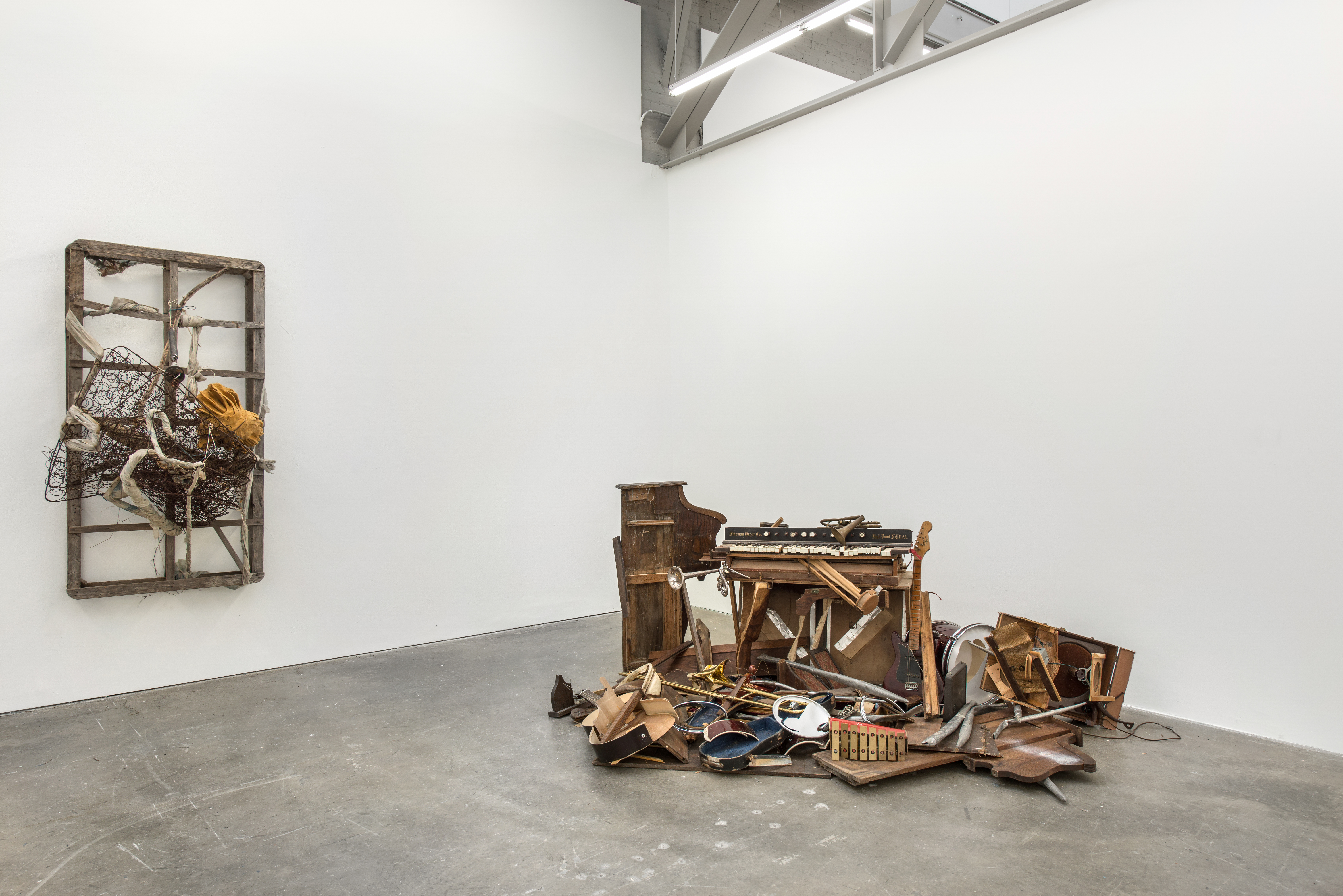 Lonnie Holley
Lonnie Holley
---
Upcoming Events
May 29 / 6:00pm
Supporter Event
Member Excursion to SCAD Atlanta
Coming Home: an MFA thesis exhibition by Catherine Wilmer
Presented by SCAD Exhibitions & Art Sales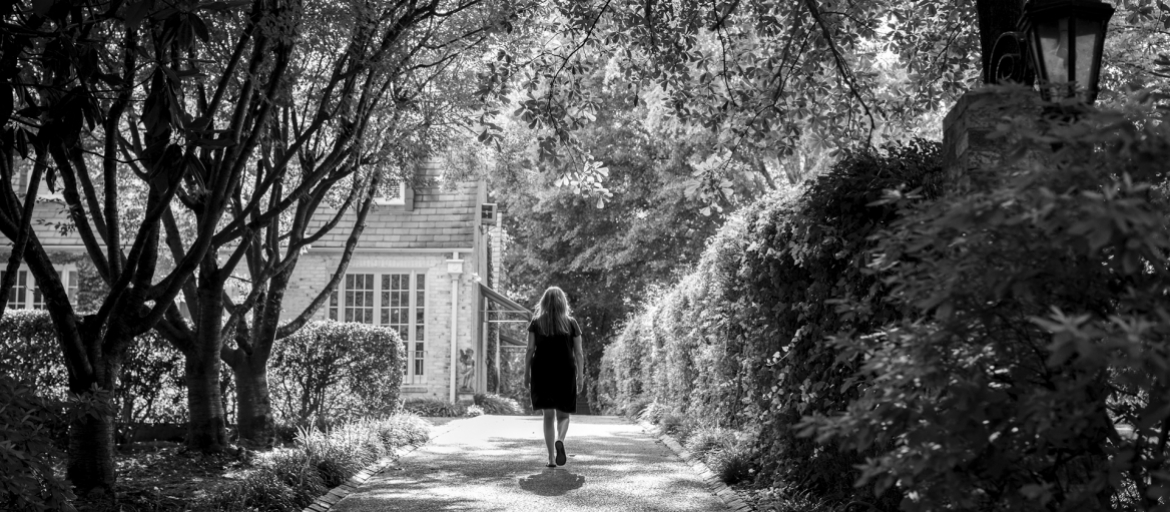 Join other members, collectors, and donors for a behind-the-scenes look of Catherine Wilmer's M.F.A. thesis exhibition Coming Home now on view in Trois Gallery at SCAD Atlanta as well as a private tour of SCAD Art Sales.

May 30 / 7:00pm
Contemporary Cocktails
TTTHURSDAY with Hands on Atlanta
Presented by Hands On Atlanta
Every Third Thursday enjoy people, drinks, art, and "MUSIC YOU NEED" provided by DJ Extremely Michael at Atlanta Contemporary.
June 6 / 6:00pm
Contemporary Cocktails
SAME | SAME with Extremely Michael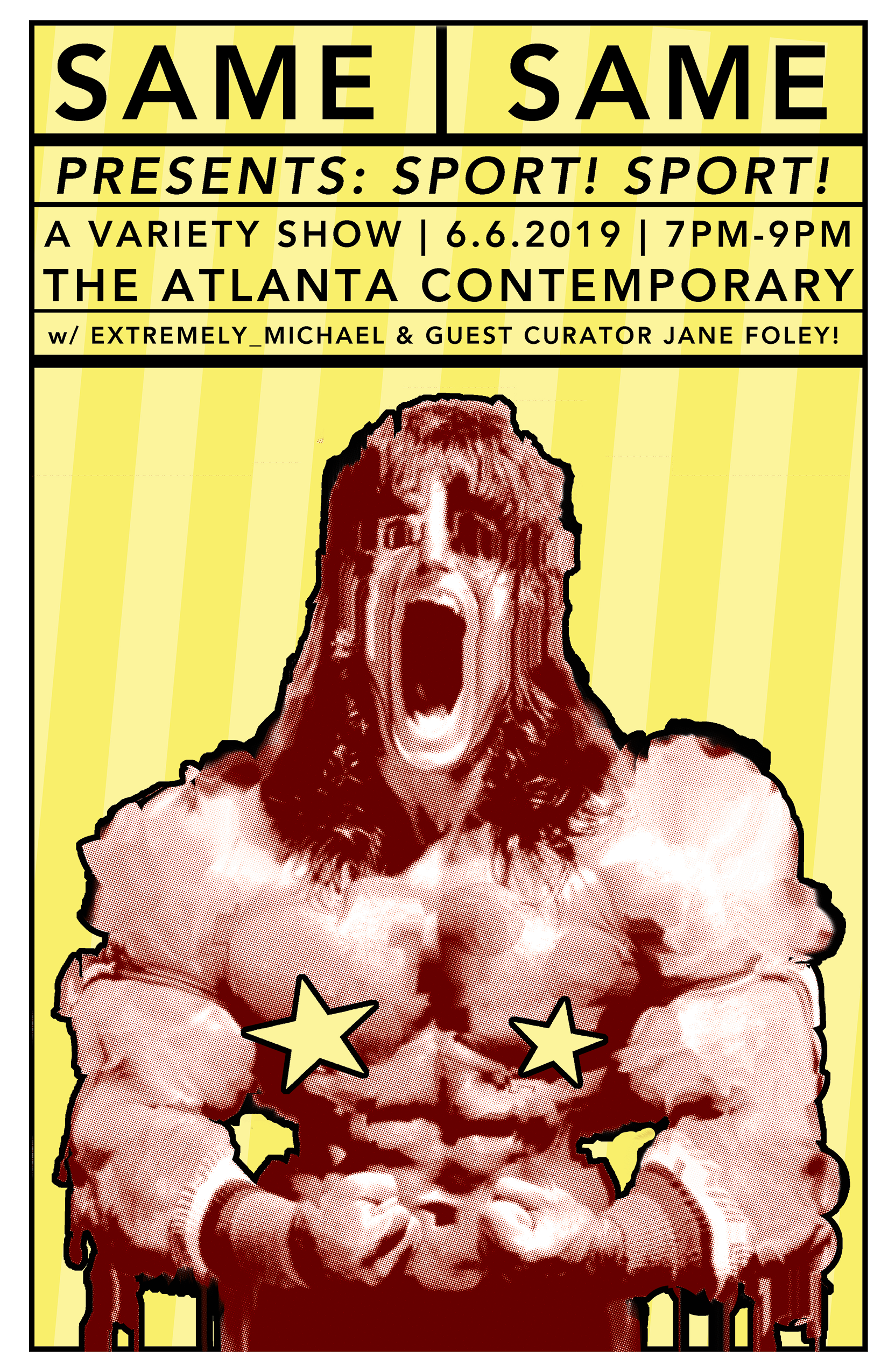 A semi-curated absurdist variety show intended for the "old timer" in you to let loose and have some fun before having to be in bed at a reasonable hour.