Past Event

December 19, 2015 / 7:00pm – 9:00pm
Clap Hands
Closing Performance
Opening
---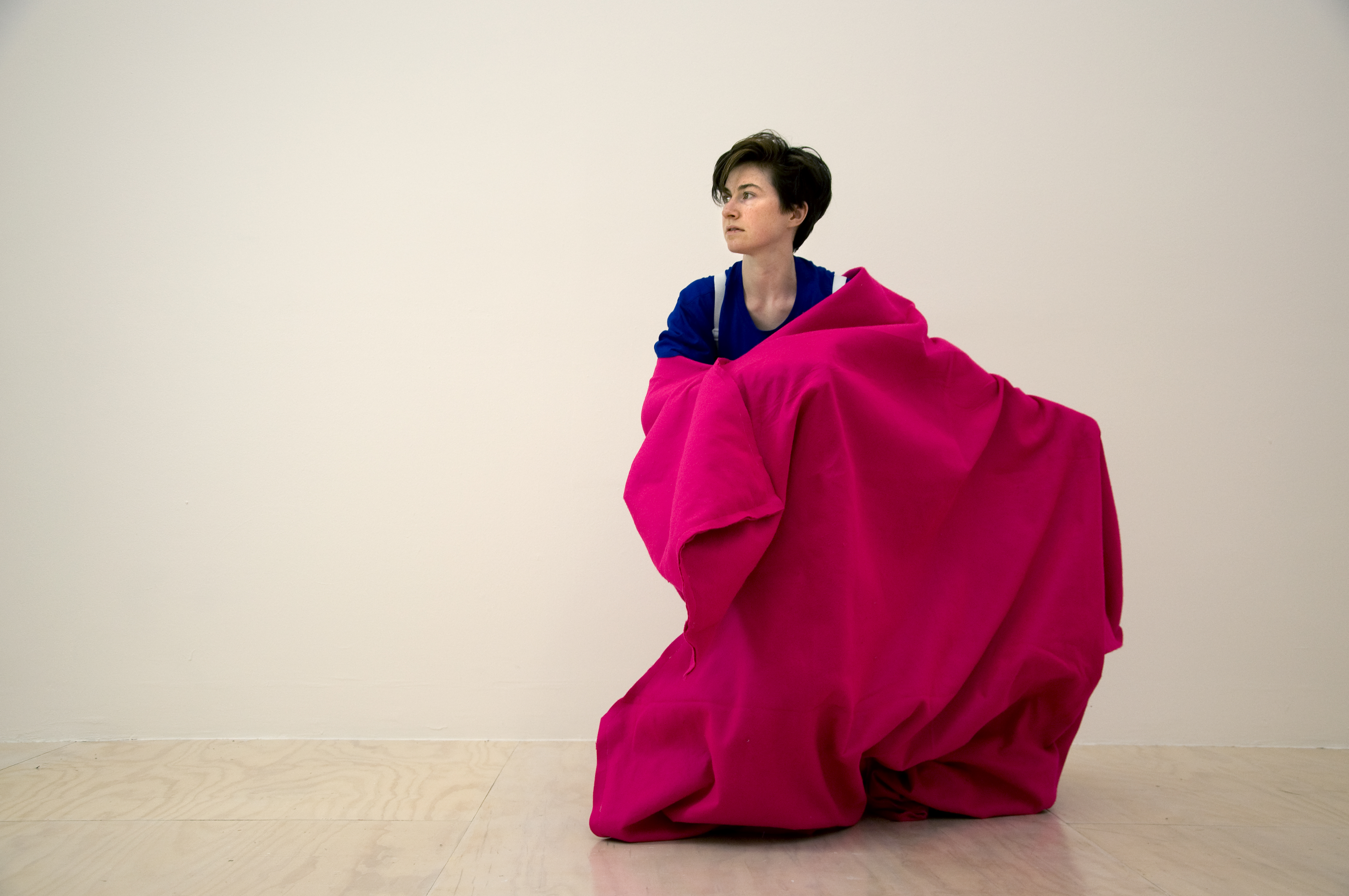 Join us for the closing performances for Jen Rosenblit's exhibition and residency in Gallery 4.
Jen Rosenblit has made dances in New York City since 2005. She cultivates a dedication to creating dances that navigate aesthetic concerns and locate a somatic multiplicity of form. Rosenblit relates to fleeting tragedies and bizarre humor and is committed to an emphasis on sensation and experience as a conversation generated from the body. Her work calls for weathered bodies whose weight and complex identities render an explicit nature, a subtle attention toward desire. Her research brings rural notions to urban time frames. Rosenblit consistently departs from an assumed sentimentality in hopes of finding a preciousness steeped in the work.
Bio
Jen Rosenblit has been making dances and teaching workshops on improvisation, choreography and performance in New York City since 2005. Rosenblit is a recipient of the 2014 New York Dance and Performance "Bessie" Award for Emerging Choreographer, an inaugural recipient of THE AWARD, a 2014-2015 workspace artist through LMCC, a 2013 Fellow at Insel Hombroich (Germany), a recipient of the 2012 Grant to Artists from the Foundation for Contemporary Arts, and a 2009 Fresh Tracks artist (Dance Theater Workshop). Rosenblit has received commissions from The Kitchen (a Natural dance, 2014, Bessie Award), New York Live Arts (In Mouth, 2012), and Danspace Project (When Them, 2010, curated by Juliette Mapp), and a new work Clap Hands is supported by residencies at Tanzhaus (Zurich), The Atlanta Contemporary Art Center (Atlanta, GA) and The Chinati Foundation (Marfa, TX), and will premiere in spring 2016. Rosenblit has worked as a performer and collaborator with artists including Young Jean Lee, Ryan McNamara, Yvonne Meier, Sasa Asentic, Anne Imhoff, Miguel Gutierrez and Simone Aughterlony, and has been a teaching artist at Bowdoin College, Hollins University, Bard College, NYU Tisch, Roger Williams, and Bennington College, and given lecture demonstrations surrounding the queer body and performance at Yale and Harvard. Recent works focus on an improvisational approach to choreographic thought and ways of structuring bodies as they fall out of relation aesthetically and spiritually while still locating ways of being together.
---
Honorary Chair
Host Committee
Related Exhibitions
December 4, 2015 – December 30, 2015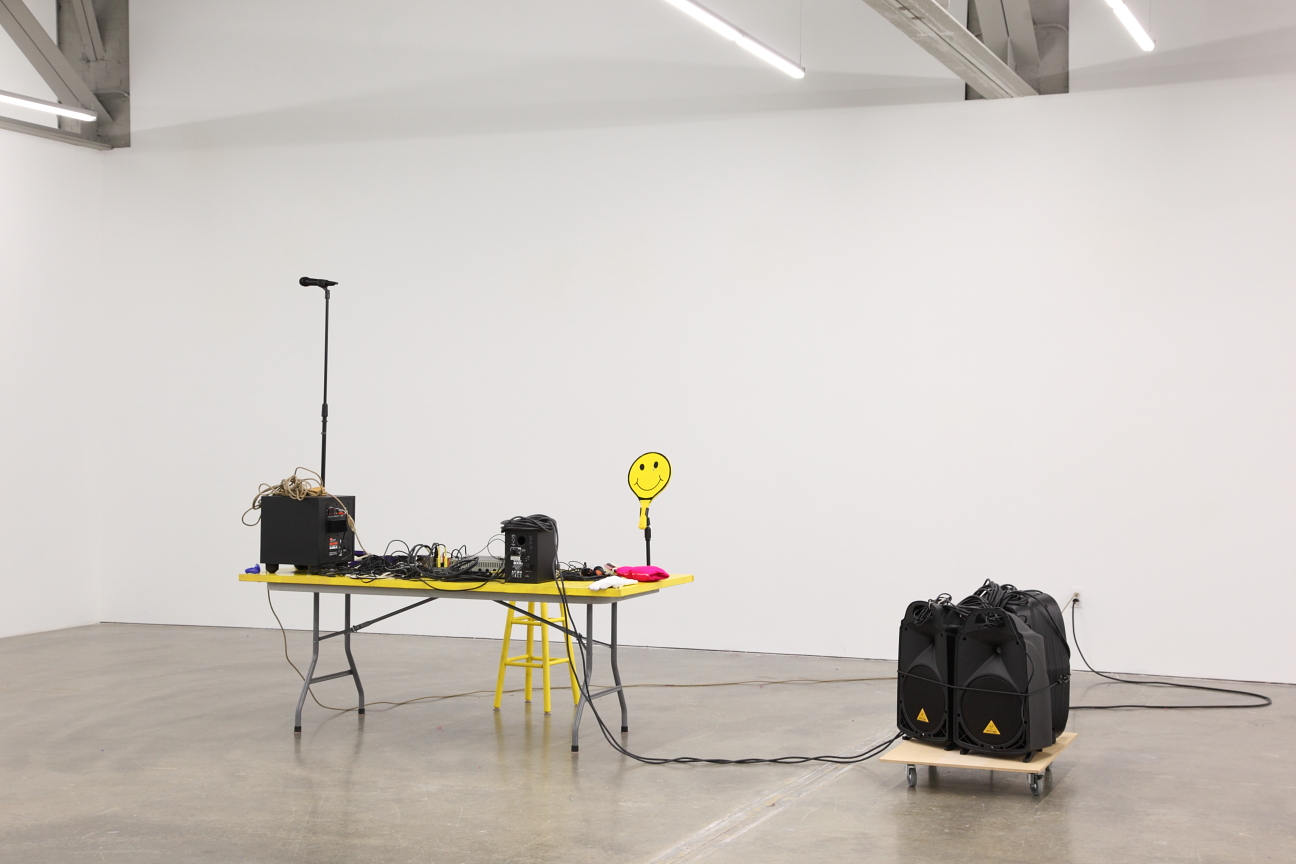 ​Jen Rosenblit
​Jen Rosenblit
---
Upcoming Events
June 24 / 7:30pm
ART PARTY
ART PARTY 2023
Alchemy
It's that time of year again — only 2023 marks our 50th Anniversary! Join us for our annual fundraiser — the night will transform the campus with programming, present you with special performances, and of course, Open Studios with our artists in the Studio Artist Program.