---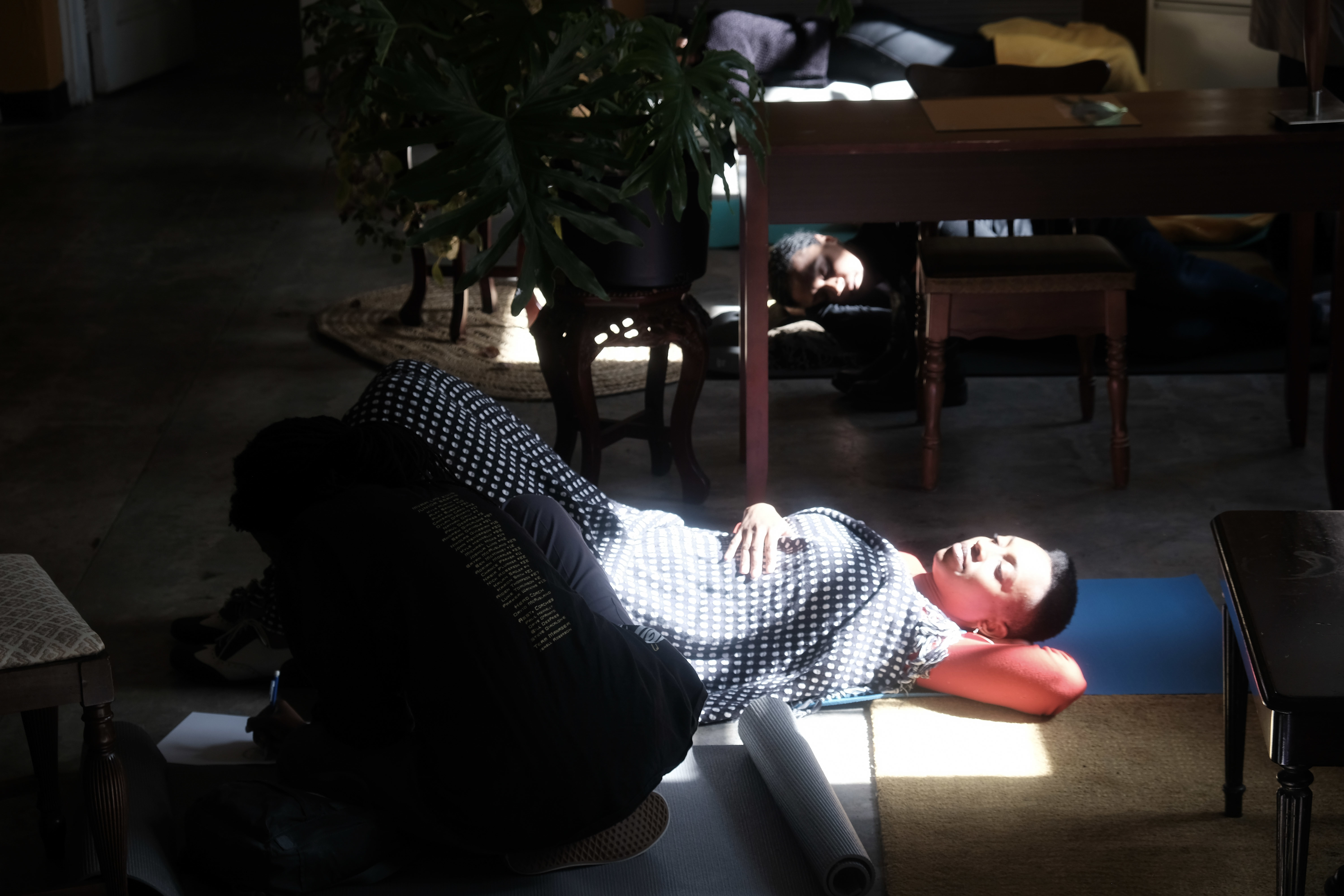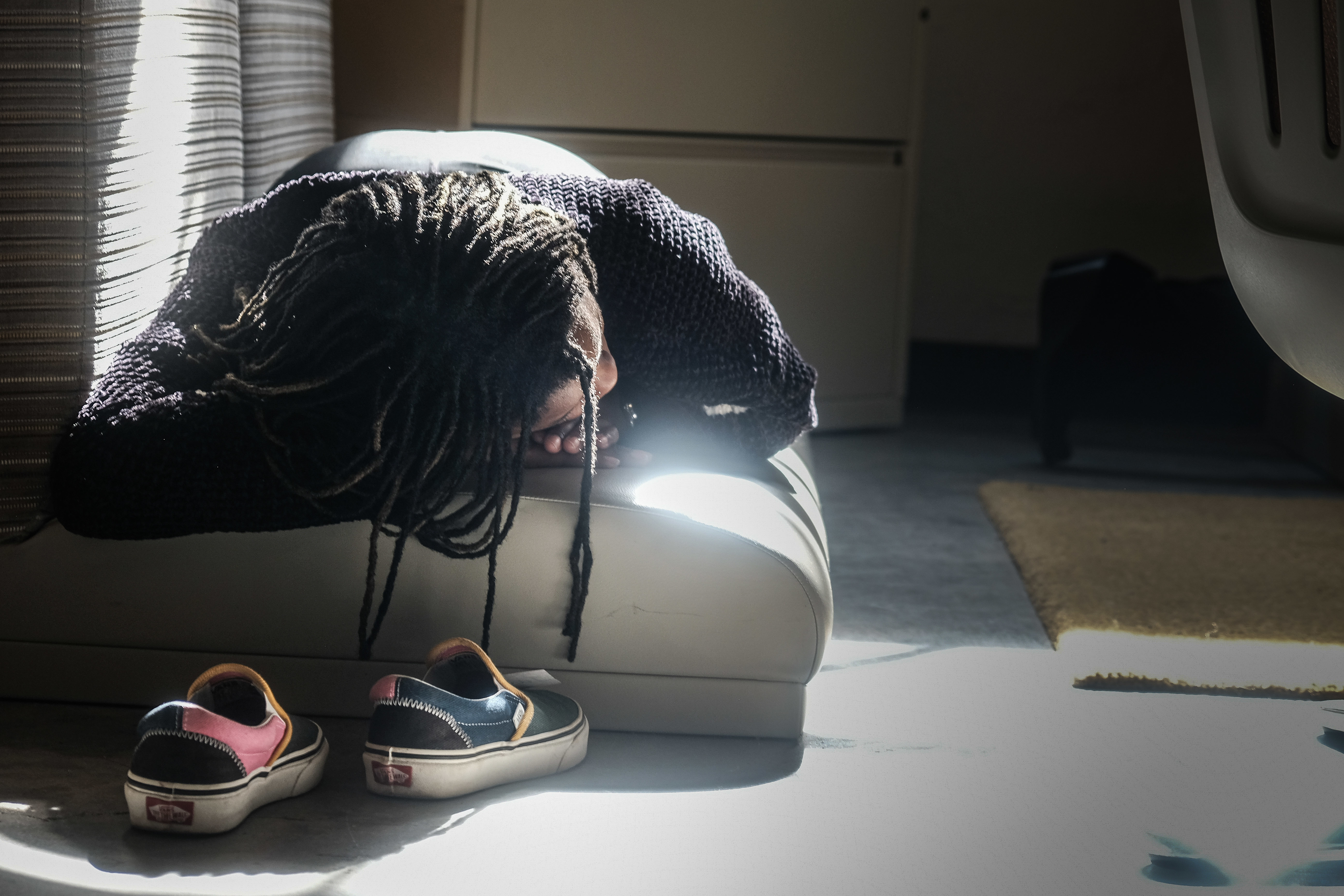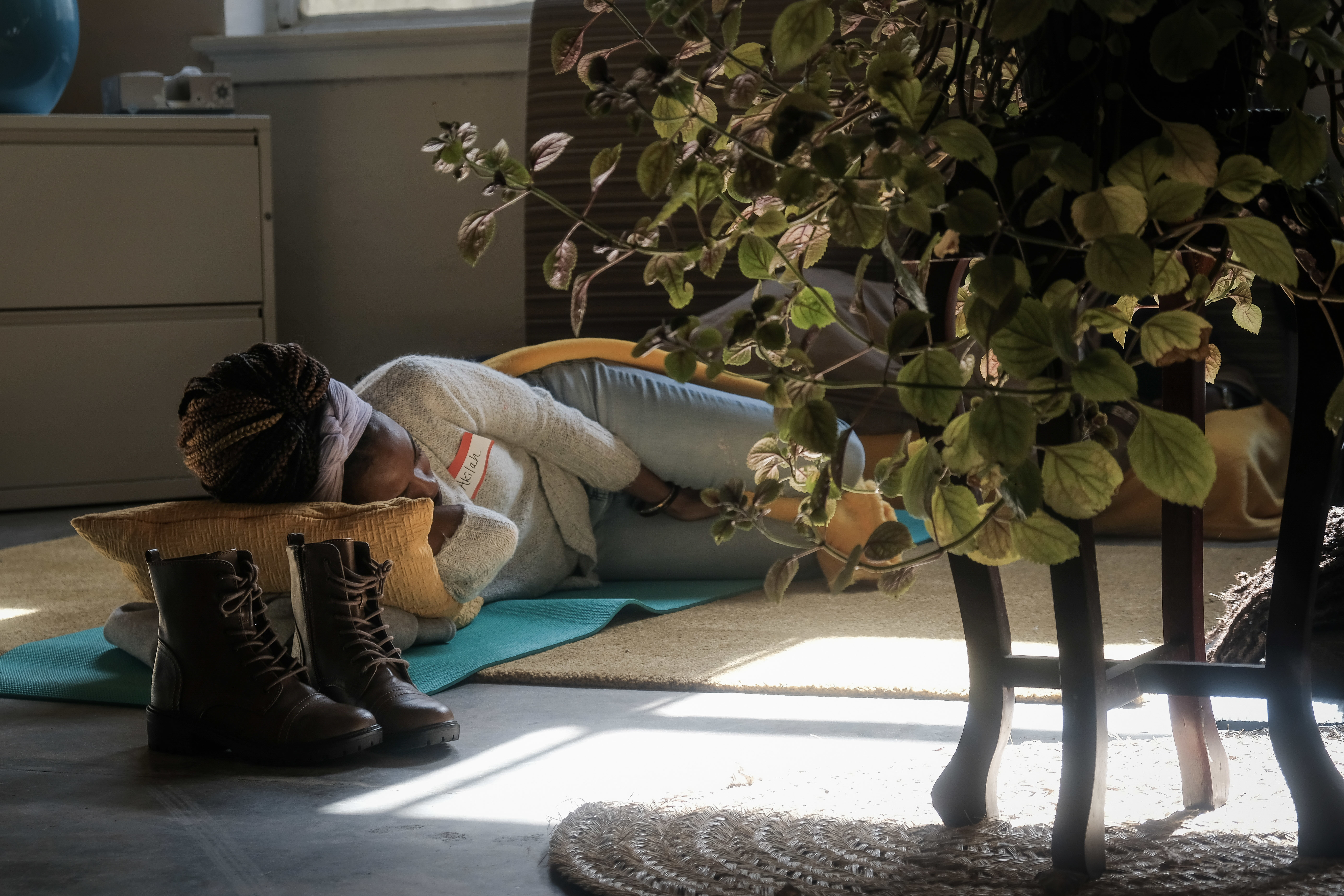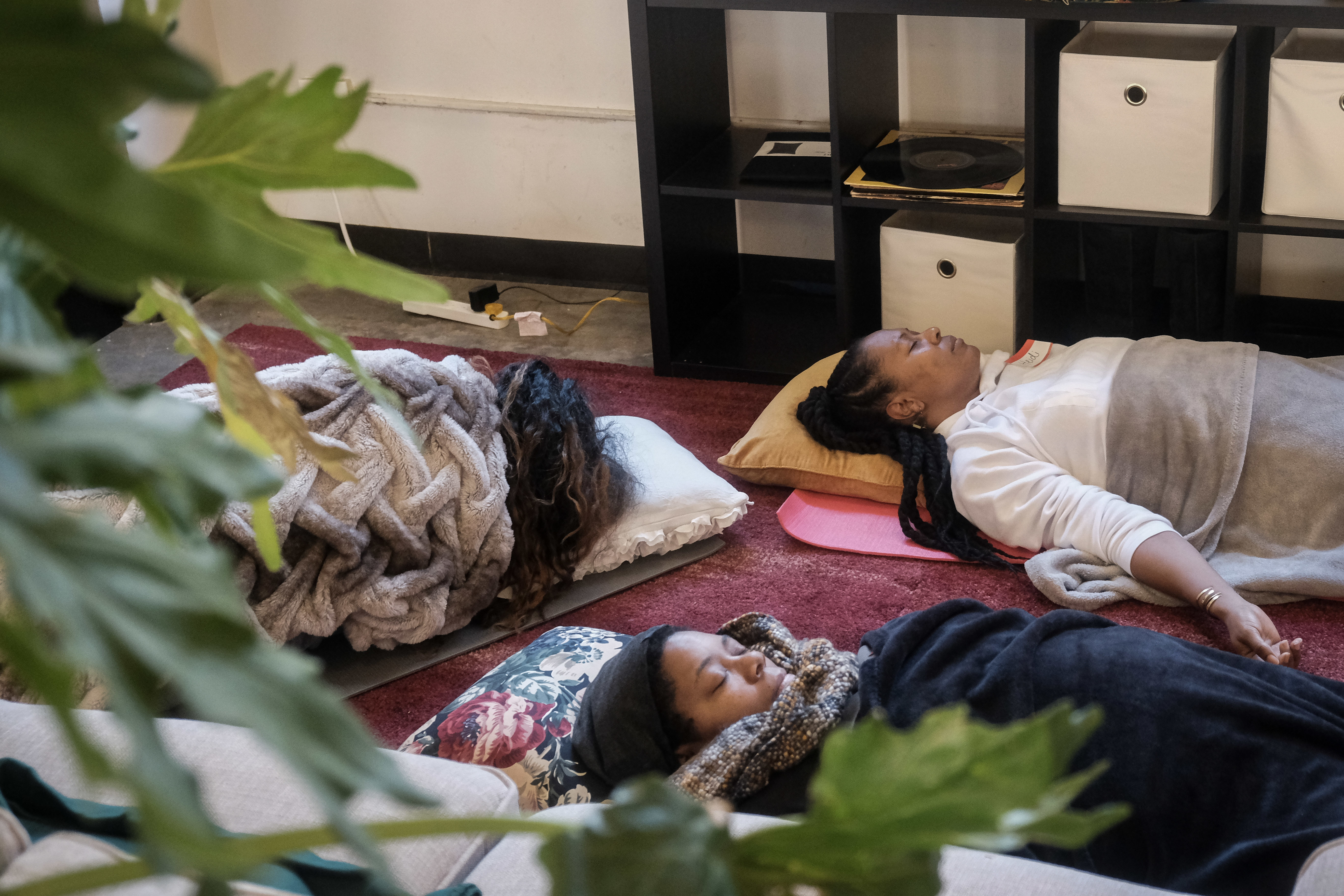 A collective moment of guided rest via daydreaming and live sound. A moment to daydream together about our ability to rest and imagine a new world rooted in liberation.
This event is presented by Tricia Hersey of The Nap Ministry, whose exhibition A Dreamspace Reclaimed! is currently on view until January 9, 2022. Additional performers will be Angelica Hairston and Shana Nunnelly.
About the Event

Health and Safety note: The safety of our community is the #1 priority of The Nap Ministry. Although this event will be hosted outdoors, all guests are required to wear masks during the event regardless of their vaccination status. Masks are available upon request.
Parking is free in the Carriage Works lot at Bankhead & Means streets. You can access the lot via Bankhead Avenue and proceed past the parking attendant booth.
A credit-only bar is available to patrons 21+.
Related Exhibitions
September 18, 2021 – January 9, 2022
Tricia Hersey
Tricia Hersey
---
Upcoming Events
October 21 / 6:00pm
Workshop
Pop Up
On-site art making for all ages and ability levels to explore contemporary art through a variety of techniques and experiences.

October 21 / 7:00pm
Performance
Xavier Lewis
Join us for live performances by Xavier Lewis in support of his show The Angst of the Proletariat.
October 24 / 12:00pm
Contemporary Kids
Contemporary Kids
A free and interactive family-friendly program, Contemporary Kids introduces children to contemporary art and artists through approachable media and hands-on activities.