Contemporary Cocktails
Past Event

November 1, 2018 – November 29, 2018
Mixologist-in-Residence
Keyatta Mincey
Special Event
---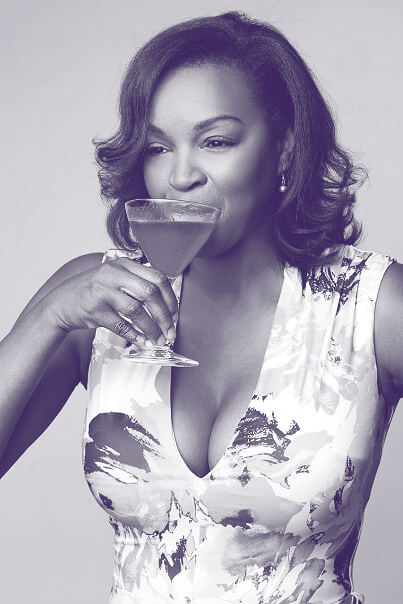 Atlanta Contemporary welcomes a local bartender to become the Mixologist-in-Residence – here we invite the purveyors of Atlanta's cocktail culture to share their story – over a finely crafted drink – with our audiences.
Bio
Keyatta Mincey brings a diverse background of over 20 years in the foodservice industry that melds hotel expertise with fine dining proficiency and the fast pace of dance clubs. After years of walking the runway, and gracing covers, Mincey switched her focus to bartending and found and an amazing bond between herself and the drinks that she was making. "Talking to people is what I love most about bartending, and it's how I perfect my ideas," says Mincey. "I love to create, so I take the time to talk to guests, find out how they're feeling and build a relationship, so I can craft truly signature cocktails." These days you can find Mincey partnering with some of the county's most influential spirit brands, to bring her message of creating picture-perfect cocktails to the masses. "For me, it's not just about the drink," Mincey explains. "It's about talking to people, actually listening to what they like, and making them apart of the process when creating their cocktail."
---
Upcoming Events
October 21 / 6:00pm
Workshop
Pop Up
On-site art making for all ages and ability levels to explore contemporary art through a variety of techniques and experiences.

October 21 / 7:00pm
Performance
Xavier Lewis
Join us for live performances by Xavier Lewis in support of his show The Angst of the Proletariat.
October 24 / 12:00pm
Contemporary Kids
Contemporary Kids
A free and interactive family-friendly program, Contemporary Kids introduces children to contemporary art and artists through approachable media and hands-on activities.