Past Event

June 19, 2021 / 2:00pm – 6:00pm
Juneteenth Celebration
with Tiffanie Barriere
Special Event
---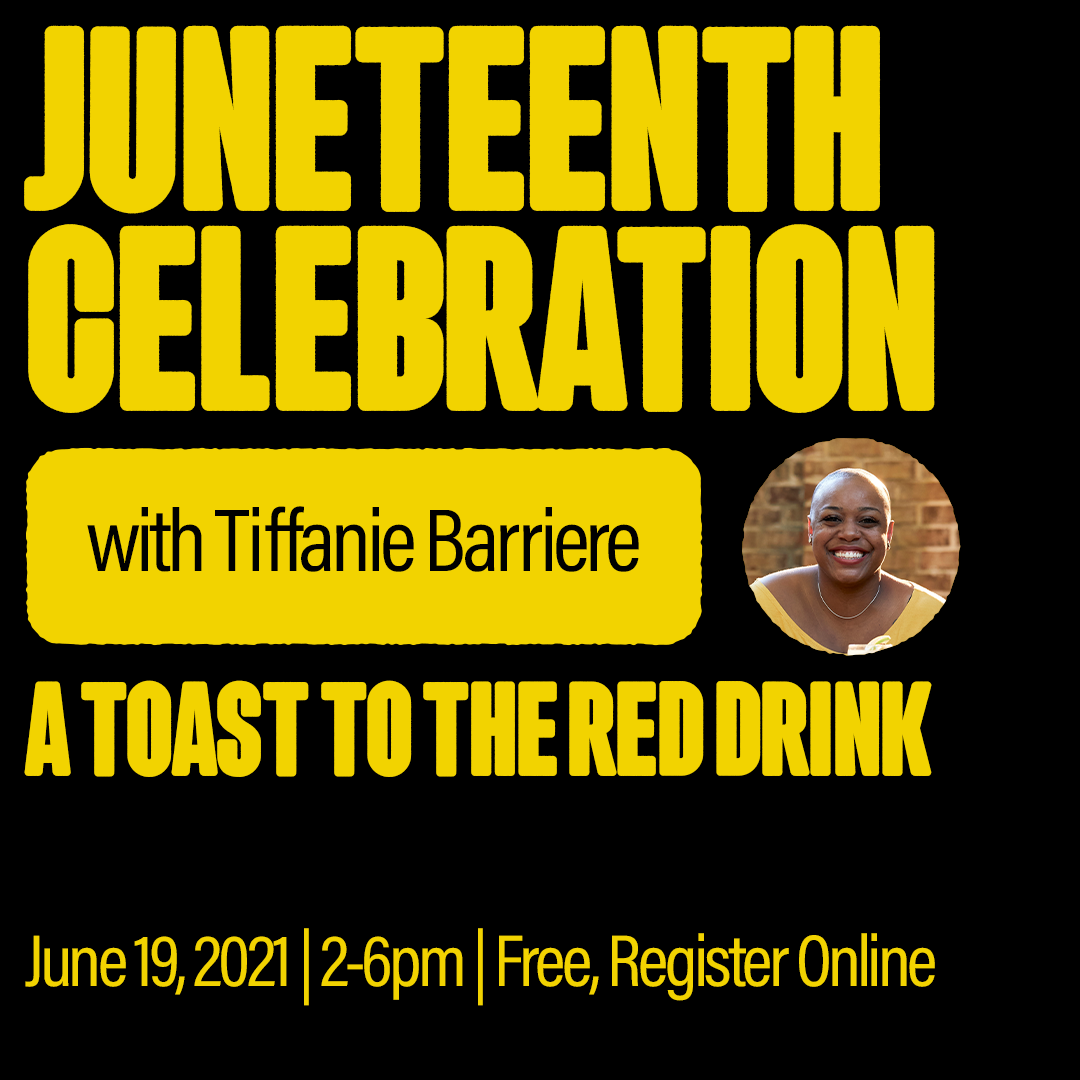 Join Tiffanie Barriere at Atlanta Contemporary as we honor, learn, and come together to celebrate the historical and cultural significance of Juneteenth.
Guests can learn and engage with the history of Juneteenth while attending this jubilee. Beginning with a conversation with Tiffanie Barriere, we will toast with Tiffanie's crafted "Red Drink" and enjoy a chill environment to foster community togetherness.

Small bites provided by Twisted Soul Cookhouse and Pours. A credit-only bar will be available for those 21+. IDs will be checked at the door.

This event is sold out.
Safety Details

All Visitors are required to wear a mask indoors and are highly encouraged to stay masked outdoors. This requirement does not apply to children under the age of 2. All staff and volunteers will be wearing masks, and hand sanitation is located throughout the venue. Food and/or drinks are not permitted in the galleries.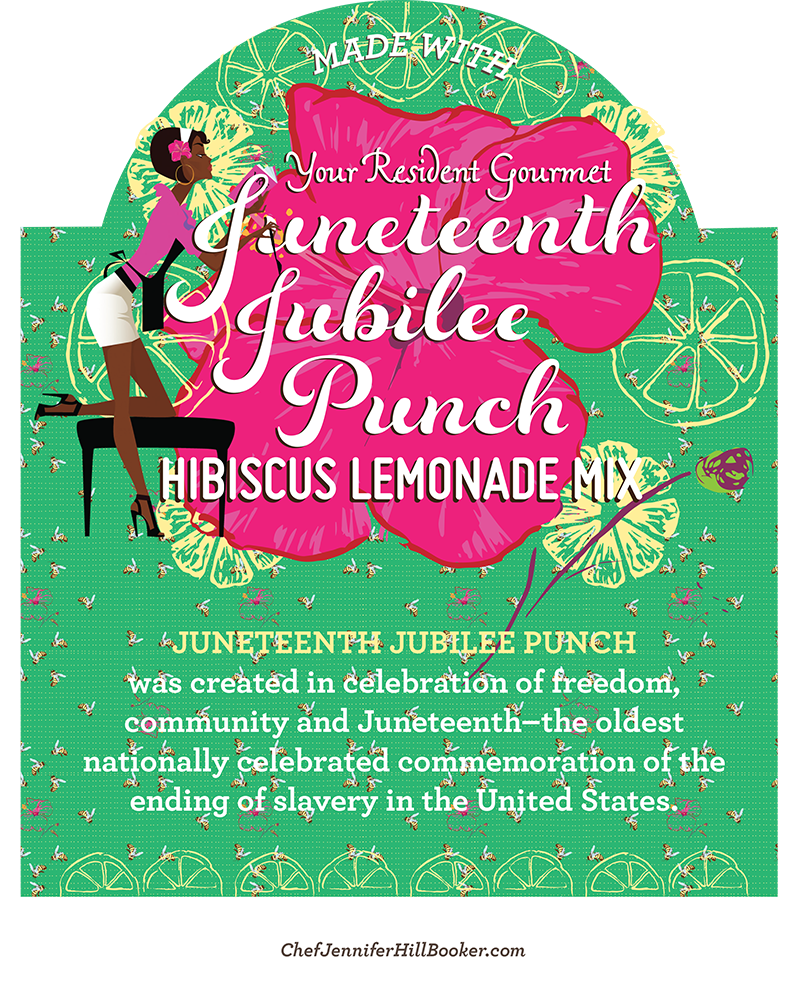 Sponsored By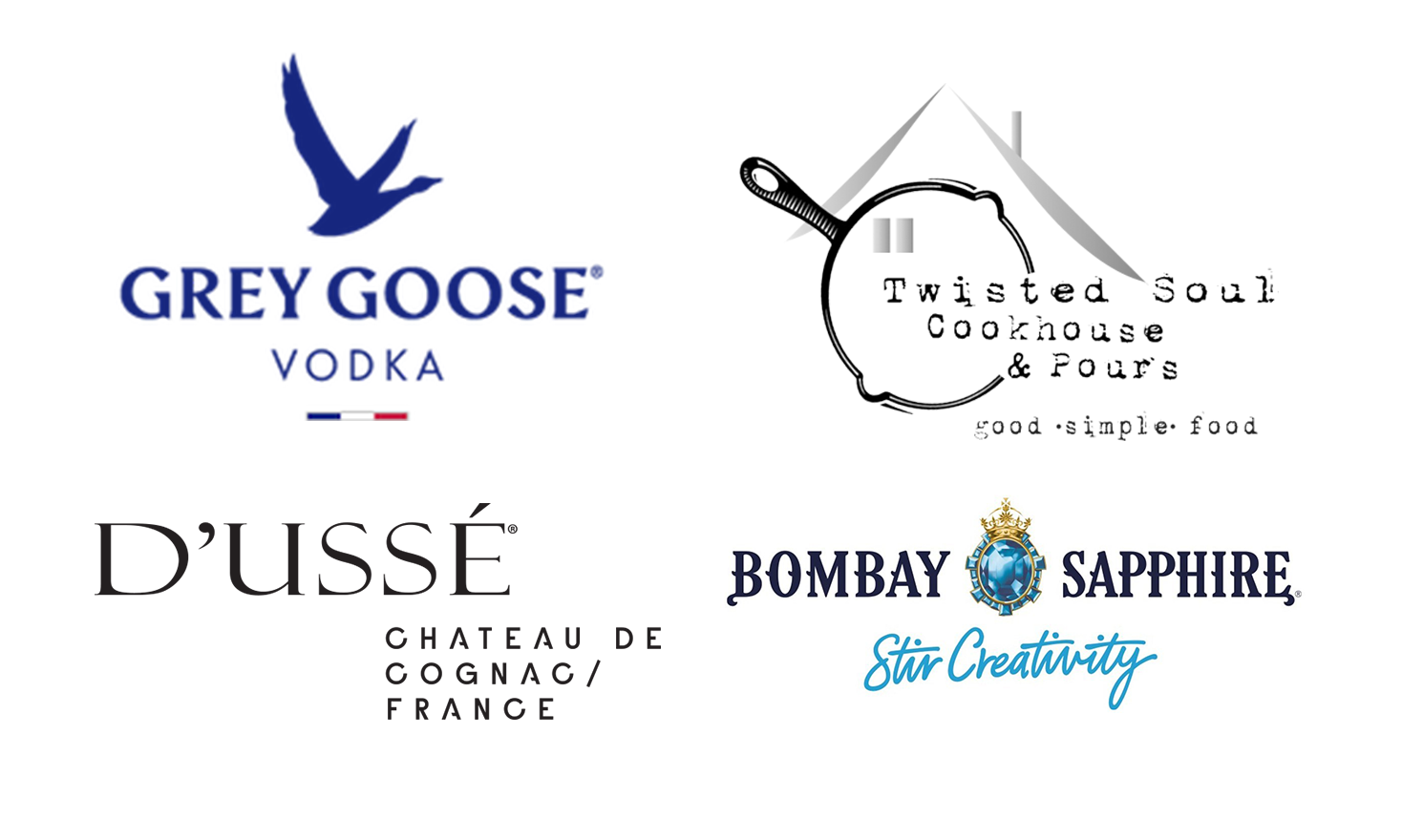 Bio
Tiffanie Barriere is the bartender's bartender, an influencer and educator who has been awarded with some of the beverage industry's highest honors. The Bar Smart graduate is a Tastemakers of the South award-winner who spent seven years as the beverage director of One Flew South the "Best Airport Bar in the World." As an independent bartender she is known for creative and innovative cocktail menus for pop-dinners and bar consultancy clients; hosting mixology classes around the nation, and connecting culinary and farm culture with spirits. As a leader, she is a member of the Tales of the Cocktail Grants Committee, the James Beard Beverage Advisory Board, and a member of the Atlanta chapter of Les Dames d'Escoffier."The Drinking Coach" Barriere has graced the demonstration stages of prestigious food and hospitality events such as the Atlanta Food & Wine Festival, Charleston Food & Wine Festival, BevCon, Tales of the Cocktail, Savannah Food & Wine Festival, Music to Your Mouth and more. As an author-contributor, Tiffanie's cocktail recipes can be found in the Southern Foodway Alliance Guide to Cocktails by Jerry Slayter, Jubilee by Toni Tipton Martin, and Road Soda by Kara Newman.Her reputation as a public historian has opened doors for her to speak on panels at such venues as Fire, Flour & Fork, Southern Foodways Symposium, and the Soul Summit, and she has interpreted the cocktails of African American and women firsts in spirits at the James Beard House in New York City.The culinarians and chefs she has worked with reads like a Who's Who in the Culinary Arts: Duane Nutter, Todd Richards, the late Darryl Evans, Kevin Mitchell, Deborah VanTrece, Jennifer Hill Booker, Suzanne Vizethann, Erika Council, Todd Ginsberg and Asha Gomez.Barriere and her cocktails have been featured in such publications as Imbibe magazine (print and online), Difford's Guide, Creative Loafing, Forbes, Essence, Southern Living, The Bitter Southerner, Cherry Bomb, Washington Post, Thrillist, Eater, Vine Pair, Food Republic, and Garden & Gun. In 2020 Tiffanie was featured on Food Networks The Kitchen showcasing her creativity on how to batch for a group, received the Tales of the Cocktails Dame of the Year award 2020 and the cover photo of Imbibe Magazines for the Top 75 for Imbibe.The Louisiana-Texas native is the trustworthy mentor of some of the best bartenders and mixologists in the world. Tiffanie's main goal is education, service and fun with every pour.

---
Upcoming Events
December 17 / 12:00pm
Special Event
Holiday Market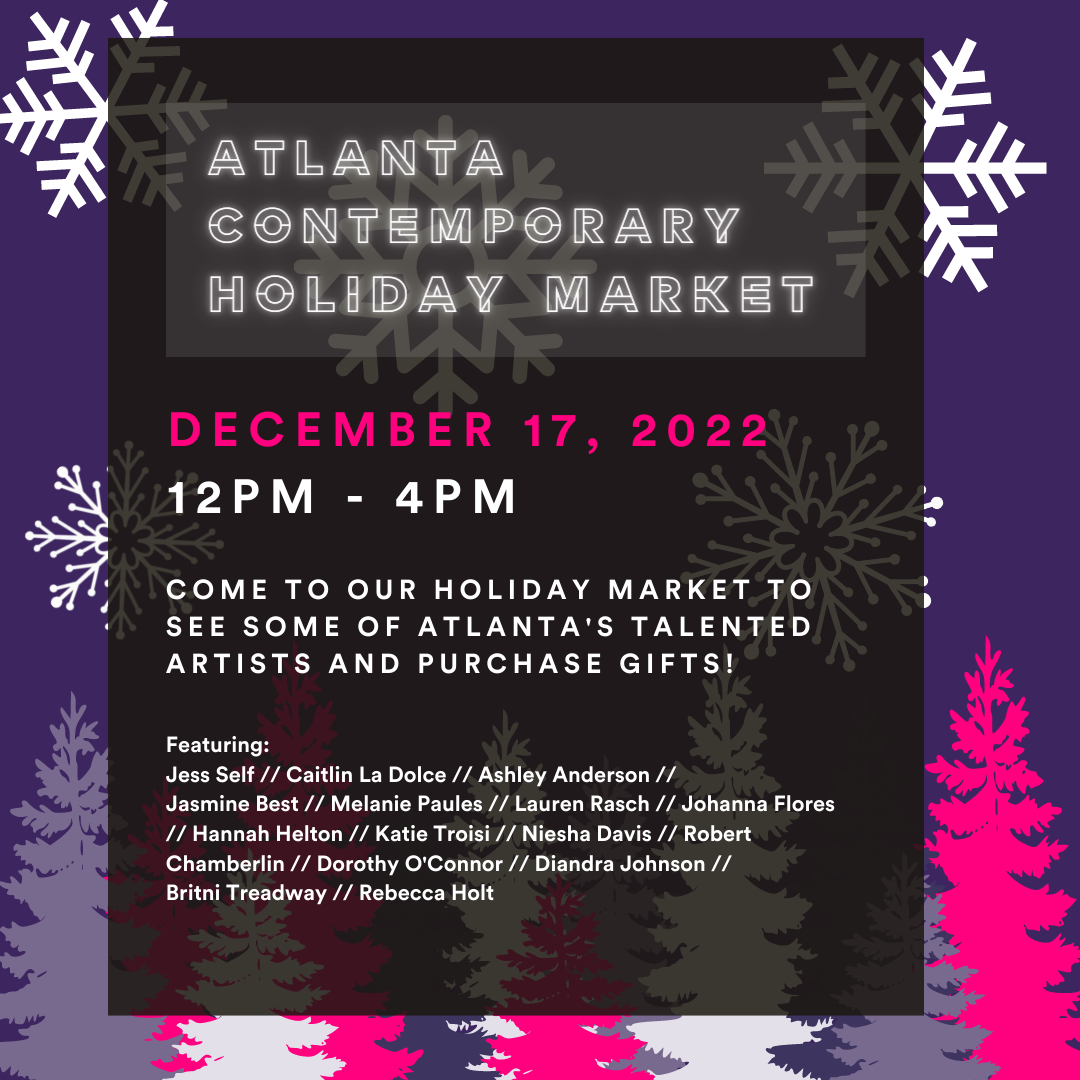 Shop our Holiday Market at Atlanta Contemporary.
December 18 / 12:00pm
Contemporary Kids
Contemporary Kids
A free and interactive family-friendly program, Contemporary Kids introduces children to contemporary art and artists through approachable media and hands-on activities.