Past Event

August 20, 2022 / 12:00pm – 1:30pm
Luzene Hill: Gates of Hell
Performance
---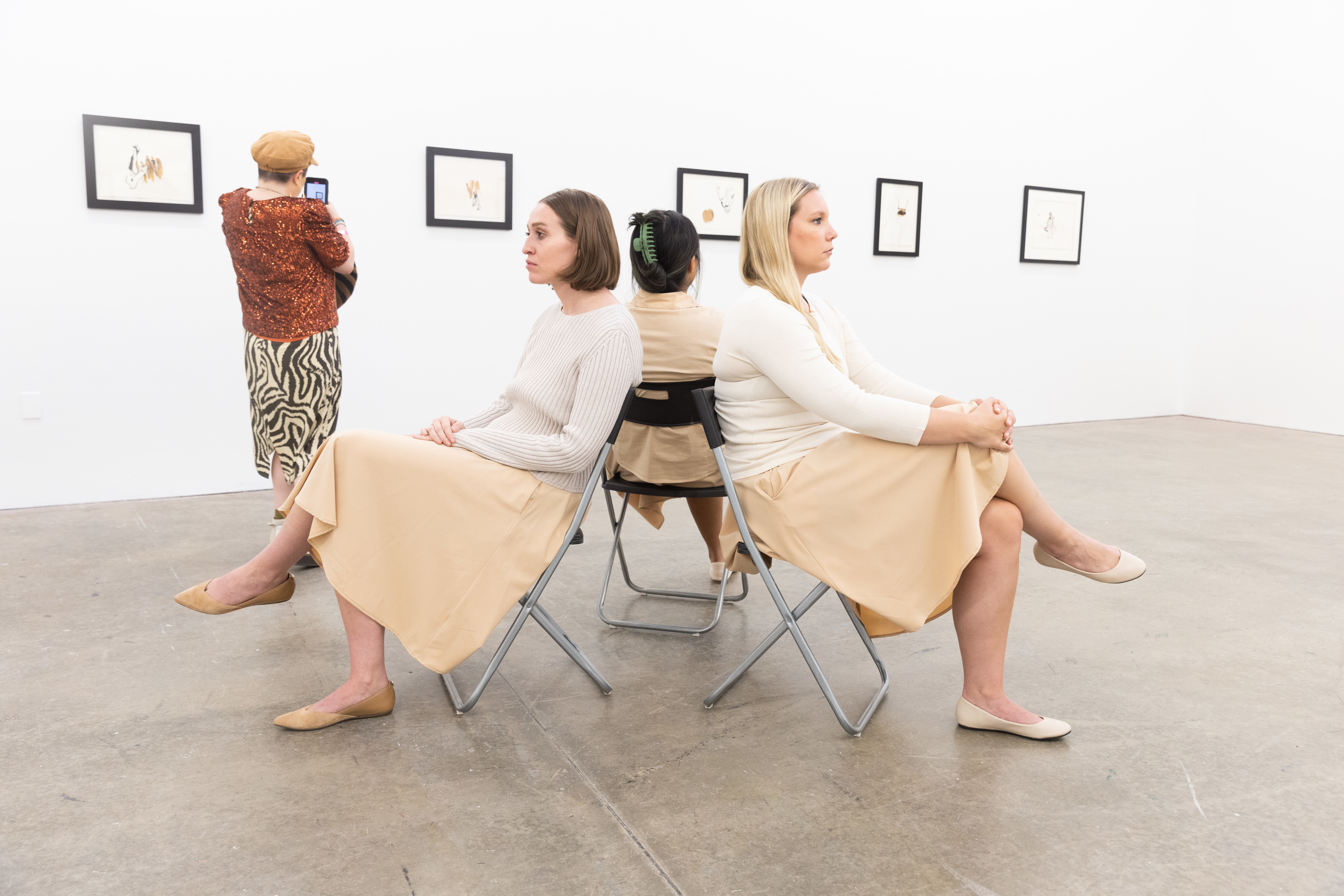 Presenting a live performance of Now that the Gates of Hell are Closed…, a response to a remark made by Luzene Hill's college professor who ask the women in the front row of the classroom to "cross their legs". The performance accompanies Hill's series of drawings currently on view as part of Returns. 
Mary Beth Stinson, Lindsay Geidl, and Perlizbeth De Leon will be performers for the evening.
This event will take place indoors and last about 45 minutes. Chairs will be available for those who would like to sit. 
Bio
Luzene Hill is a multidisciplinary artist, best known for immersive installations and performance collaborations. Through work informed by pre-contact culture of the Americas Hill advocates for Indigenous sovereignty - linguistic, cultural and individual sovereignty. Employing early autochthonous motifs she asserts female power and sexuality to challenge colonial patriarchy. Recent works, Revelate and Smoke and Mirrors, present evocative new ways of thinking about the past and the future. An enrolled member of the Eastern Band of Cherokee Indians, Hill lives and works in Atlanta, GA. She has exhibited throughout the United States, as well as in Canada, Russia, Japan and the United Kingdom. Awards include: 2019 Ucross Fellowship, 2016 Native Arts and Cultures Foundation Fellowship, 2015 Eiteljorg Museum Fellowship and 2015 First Peoples Fund Fellowship. Recent residencies: 2020 Social Engagement Residency, IAIA MoCNA; 2020 Invited Artist Residency, Anderson Ranch Arts Center; and 2021 Invited Artist Residency, Township 10. Hill's work is featured in Susan Powers' book, "Cherokee Art: Prehistory to Present", Josh McPhee's book, "Celebrate People's History!: The Poster Book of Resistance and Revolution", and the PBS Documentary, "Native Art NOW!".
Related Exhibitions
June 11, 2022 – September 4, 2022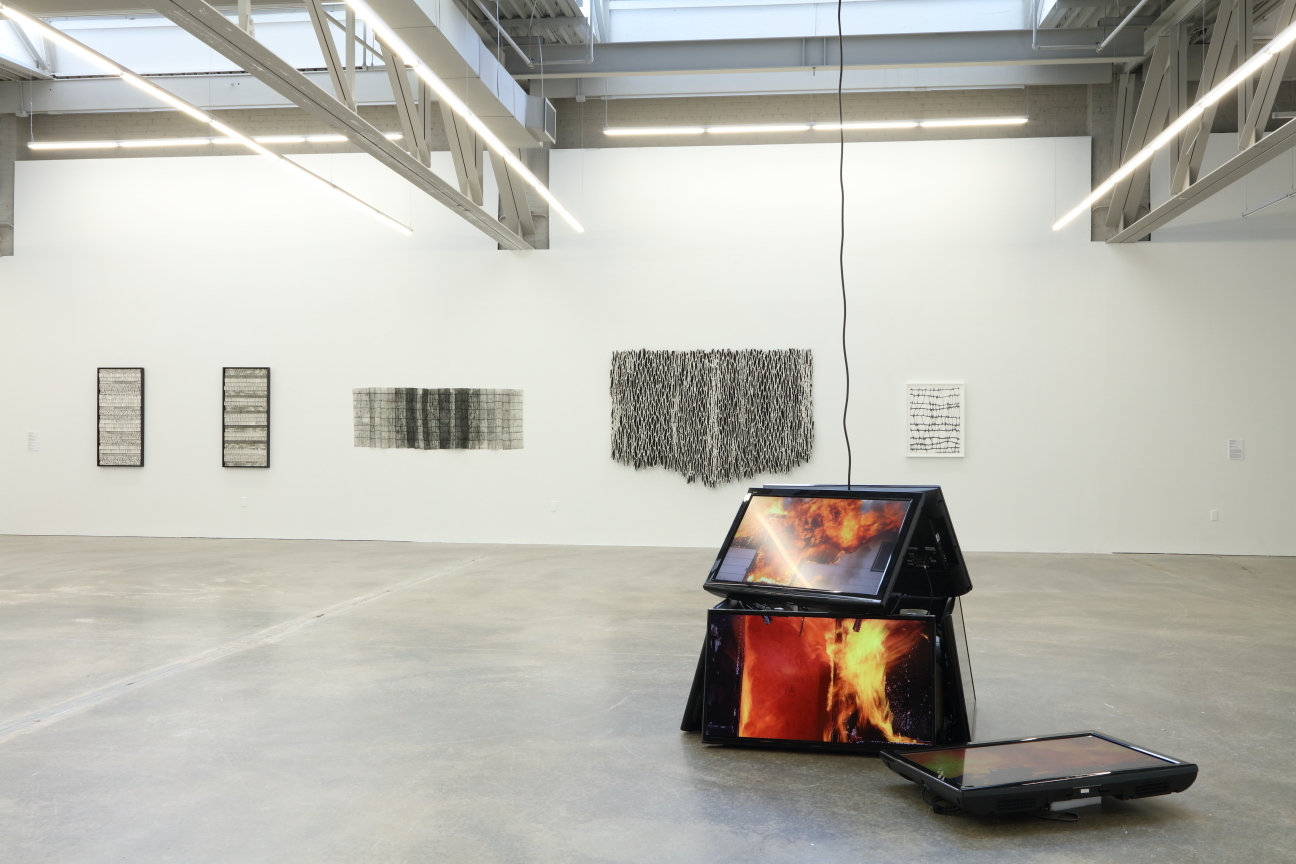 Returns
Returns
---
Upcoming Events
March 26 / 12:00pm
Contemporary Kids
Contemporary Kids
A free and interactive family-friendly program, Contemporary Kids introduces children to contemporary art and artists through approachable media and hands-on activities.

April 8 / 12:00pm
Contemporary Talks
Artist Talk with Raheleh Filsoofi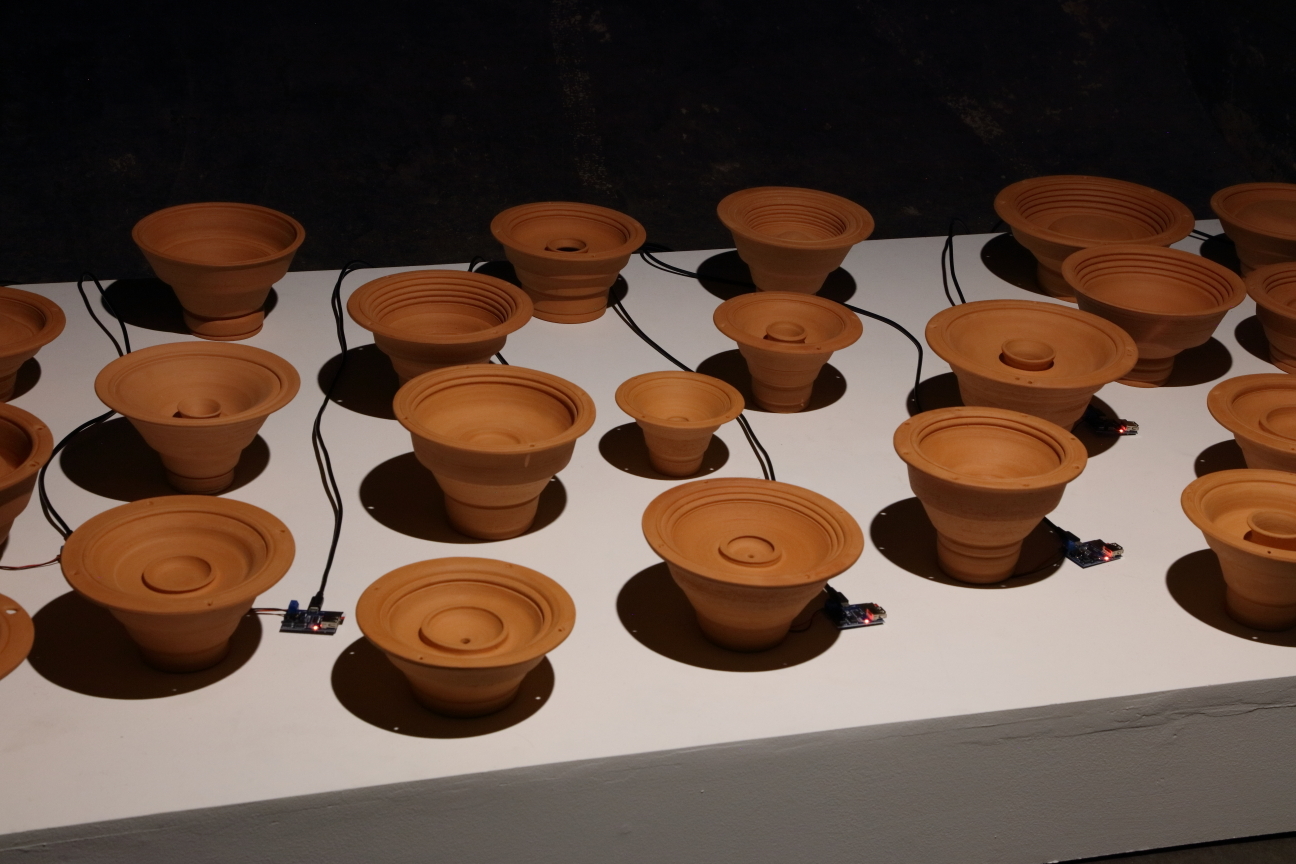 Raheleh Filsoofi will be discussing her work on view in Chute Space.
April 20 / 6:00pm
Special Event
Open Studios
Studio Artist Program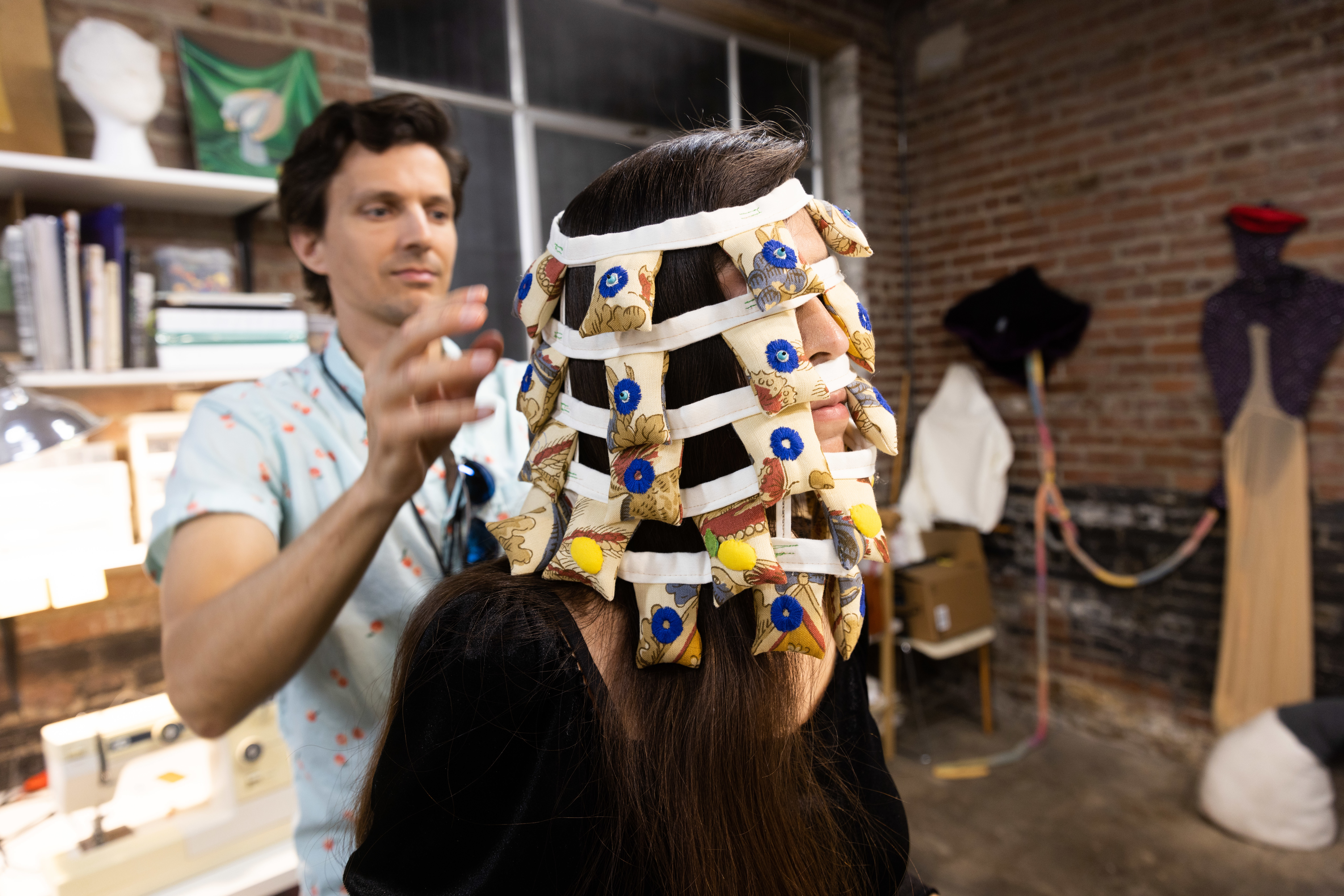 Join us as we spotlight our studio artists, see their work firsthand, and share a cocktail in support of local working artists in Atlanta.