Past Event

July 24, 2019 / 6:00pm – 8:00pm
Young Professional's
Happy Hour
Presented by
HATHAWAY
Young Professionals
---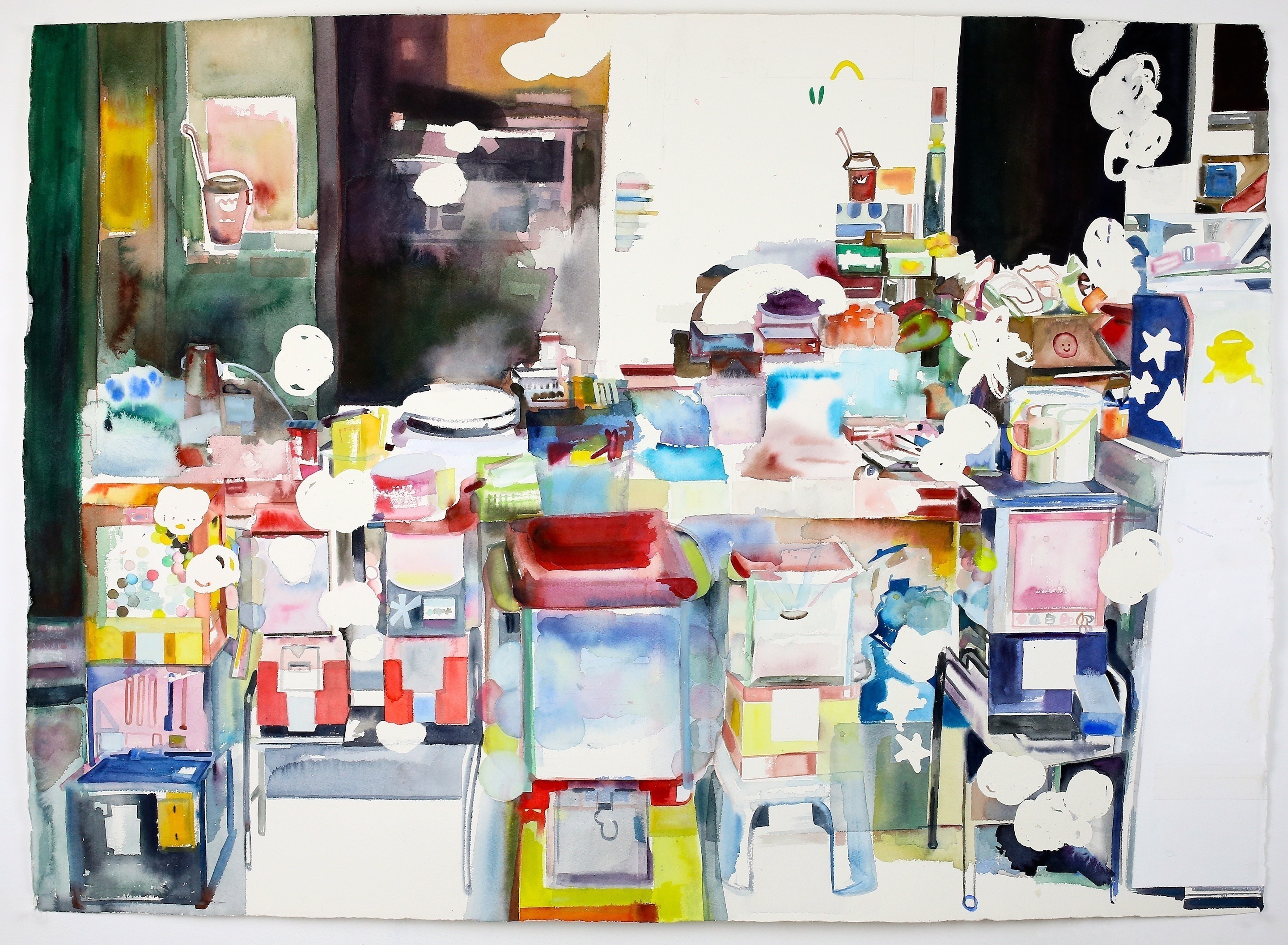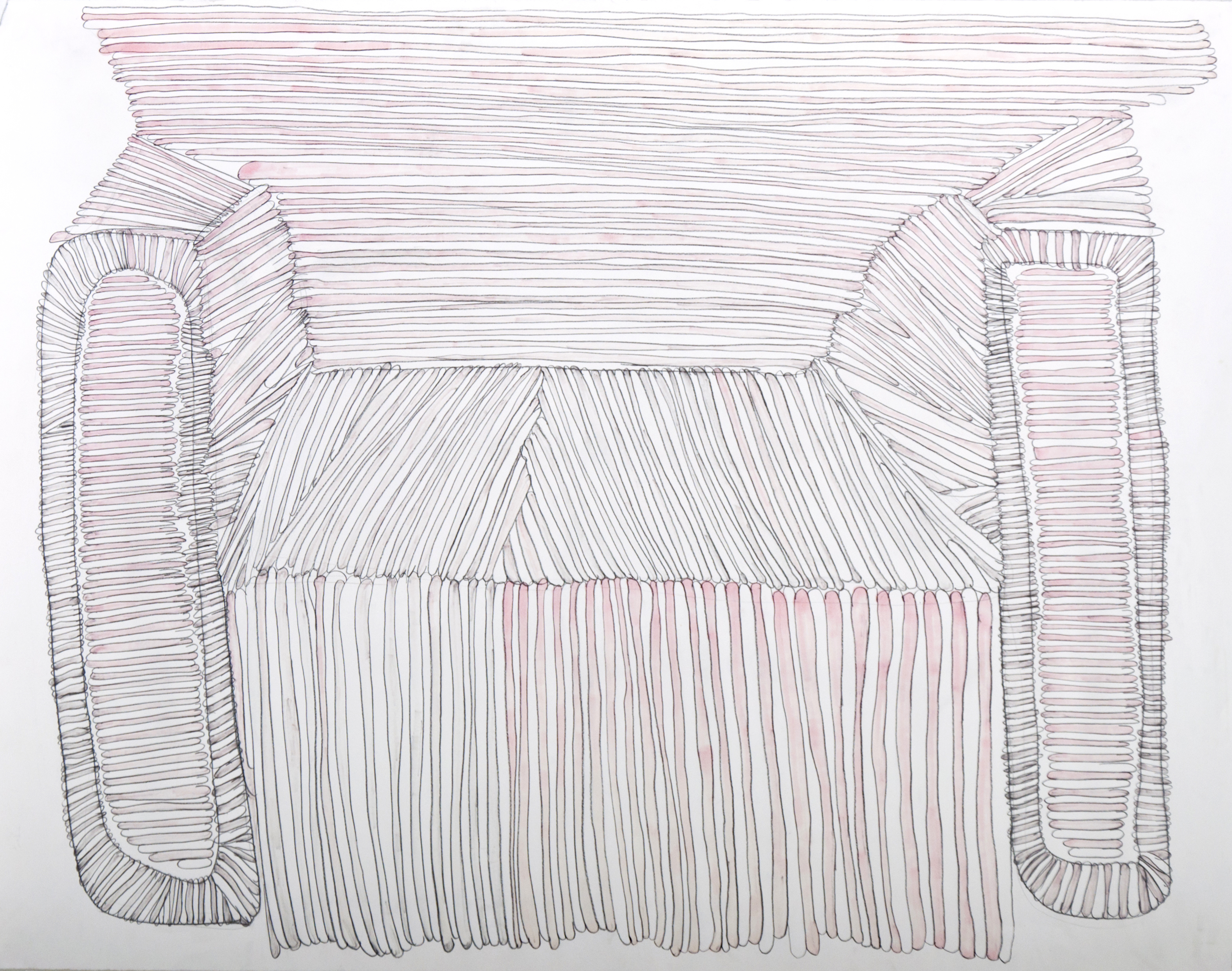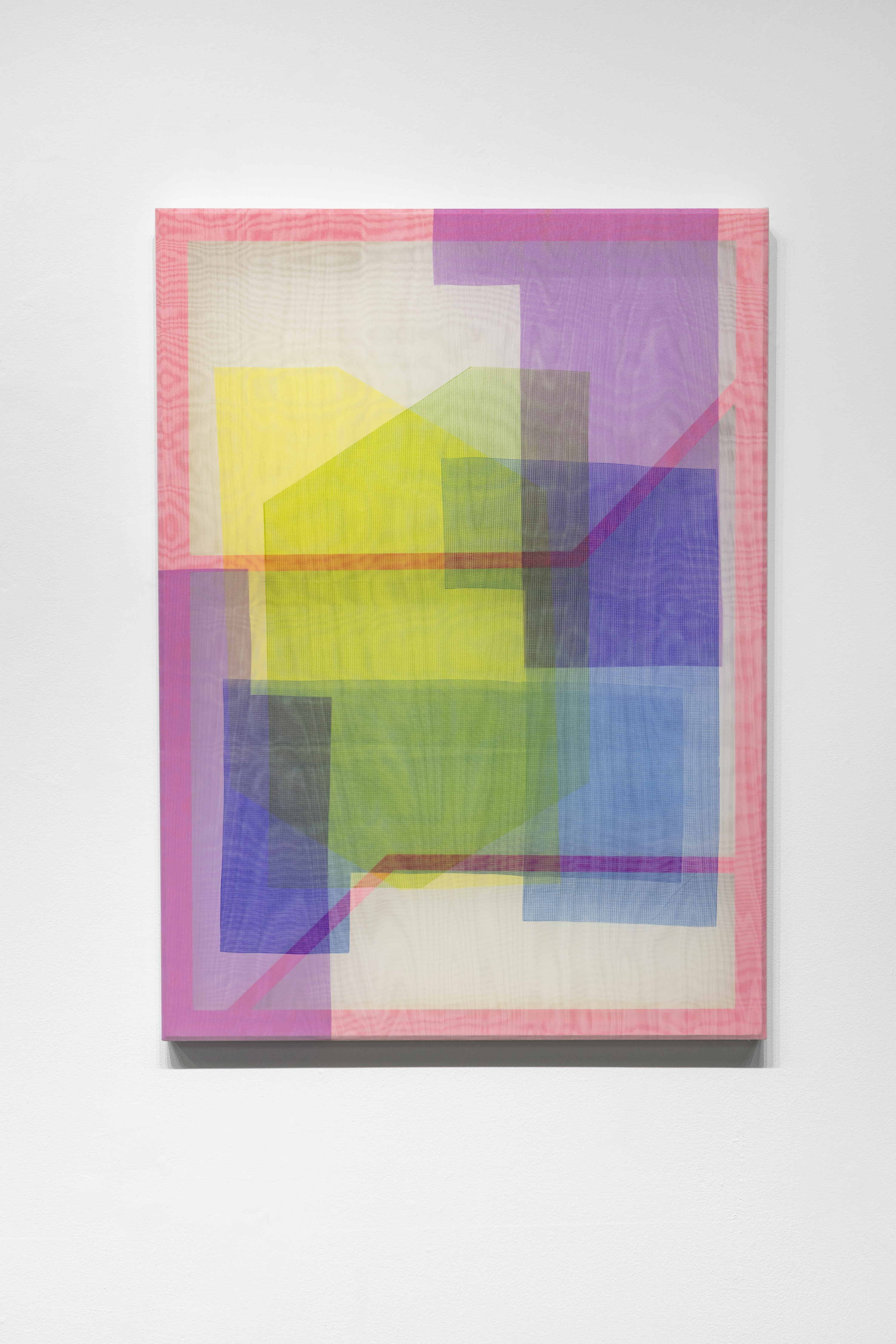 Join other Young Professional members of Atlanta Contemporary for a special happy hour at HATHAWAY - a contemporary art gallery located on the Westside of Atlanta. Meet the artists Jaime Bull, In Kyoung Chun, and Maryam Palizgir featured in the exhibition No Place Like Home at HATHAWAY, on view from July 20, 2019 through September 7,  2019.

HATHAWAY's mission is to foster and expand the contemporary art collector base in the Southeast through inclusivity and education. The gallery exhibits emerging to established artists whose innovative work represents a variety of media including painting, photography, sculpture, drawing, video, fiber arts and installation.
HATHAWAY is proud to present No Place Like Home , a three person exhibition of works by Jaime Bull, In Kyoung Chun, and Maryam Palizgir. Bull, Chun, and Palizgir's practices edge on the idea of home in visually different yet convergent methods. Chun and Palizgir, both immigrants to the United States from South Korea and Iran, respectively, address home by exploring reality and identity. Palizgir plays with real and fictionalized spaces, often conflating and overlapping the two. Many of the shapes she uses are sourced from Islamic architecture, particularly dwelling and worship places. Chun draws and paints delicate scenes of everyday life, floating between representation and abstraction, reflecting a similar feeling of existing in between spaces and countries. Bull, a Georgia native, uses furniture and other aged home objects to create quirky, fanciful forms of nostalgia, which like Chun and Palizgir's work, tend to blur the line of reality. The results of the three artists stand together as lighthearted and unconventional reimaginings of how we shape and reshape identity and the definition of home through past experiences. This exhibition will be on view through September 7, 2019.

This event is exclusive to Young Professional members, prospective members of Atlanta Contemporary, as well as friends of HATHAWAY. Upgrade, renew, or #JoinInJune to receive the Eventbrite RSVP password code. This code will be available in the members only newsletter as well. Questions about membership? Email Abby Bullard, Development Manager at abby@atlantacontemporary.org.
Bios
Jaime Bull builds a cast of sparkly clad forms that embody a strong, sexy, dangerous female presence. She is a collector and uses found, repurposed materials in her work to reference the body with a feminist perspective. Spending her time dumpster diving at the recycling center or scouring Goodwill to amass second-hand tube tops and sequined prom dresses, Bull's sculptures have the rhinestone aesthetic of a bedazzled jean jacket or a Mardi Gras float. She examines and questions our relationship with the environment by highlighting a preoccupation with hoarding mass quantities of "stuff."
Bull received her MFA in Drawing and Painting from the University of Georgia, Athens in 2013. She is a recipient of the Willson Center for the Arts research grant for her thesis work Lady Beasts: An Investigation of Womanliness. She has exhibited in Atlanta with Whitespace, Camayuhs, Hathaway Gallery and at the Airport in Terminal E. Regionally, she has shown work at the Zuckerman Museum of Art, University of North Georgia, Auburn University, Albany Museum and the COOP Gallery in Nashville. Most recently, her sculptures were featured in a two woman show with artist Melissa Brown (Brooklyn, NY), entitled Fountain, at the Lamar Dodd School of Art. She is a Vermont Studio School Fellow, attended a two-month residency at the Bernheim Arboretum in Louisville, KY and was an Atlanta Contemporary Art Center Studio Artist in Residence from 2016-2019. She was featured in and on the cover of the 219th edition of Ambit Magazine, London.

Born in Seoul, South Korea, In Kyoung Chun received the Emerging Artist Award 2012-2013 by the City of Atlanta Mayors Office of Cultural Affairs. Chun has participated in exhibitions including High Museum of Art of Atlanta, Athens Institute of Contemporary Art of Georgia, Museum of Contemporary Art Georgia, Poem 88 gallery, Hathaway Contemporary, Mint Gallery, Gallery 72 of Atlanta Mayors Office of Cultural Affairs, Aqua Miami Art Fair, Hartsfield-Jackson Atlanta International Airport, Albany Museum of Fine Art of Georgia and 1780 Gallery, Virginia Museum of Fine Art of Richmond.
In the spring of 2020, Chun joined the Atlanta Contemporary Studio program and had her two-person show at Project:ARTspace in New York City. She recently participated in the following exhibitions; She Is Here at Atlanta Contemporary, In Search For Home at Dalton gallery of Agnes Scott College and Light Up Midtown in Columbus, Georgia. In 2021, Chun had her solo show 'Table and Cloud' at Blue Heron Nature Preserve of Atlanta and participated in the ArtFields in Lake City, South Carolina.


Chun's work has been included to its permanent collection of High Museum of Art, the City of Atlanta Mayors Office of Cultural Affairs and Fulton County Public Library of Atlanta.
Maryam Palizgir is an interdisciplinary artist and educator who was born and raised in Iran. She received her MFA from Georgia State University in 2018. She has presented her work in solo and group exhibitions in the United States, UK, France, Russia, Germany, and Iran. Palizgir's work has been featured in many major publications. She won the first prize for conceptual arts in the 6th Iran International Green Film and Visual art Festival (IIGFF6). She was an artist in residence at the Cornelius Art Foundation in Lagamas, France in 2014, and received a grant from Triangle Network in London.
Maryam Palizgir practice is an amalgam of subject matter process study and material- manipulation of forms in space. She seeks to capture the tensions existing between traditions and contemporaneity, reality and aspirations, individuality and community, localism and universality, authority and freedom, conformism and self-expression. She is preoccupied with finding new ways of seeing through the experimental cross-fertilization of drawing, printmaking, sculpture, painting, and photography which stimulated a philosophically oriented questioning of vision and perception. Exploring the ways we exchange knowledge, and how perception widens our perspective, and how observation deepens our understanding of the reality in which we live. She challenges viewers' perception and seeks works of art that activate once the viewer is involved.
The material study steers her to think about the flexibility of materials. Palizgir has been working with multi-layered industrial materials like fiberglass screen mesh, reflective sheets, natural and artificial light, and acrylic paint. The net visual embodiment of her installation creates a transition of dimensionality, depicting the state of ephemerality and constant change, combined with the possibility of the viewers' displacement.
RSVP
Location
HATHAWAY
887 Howell Mill Road NW Suite 200 Atlanta, GA 30318
HATHAWAY moved to a new location in November 2018, which is next door to Bocado on Howell Mill.
Contact Info

Abby Bullard, Development Manager
(404) 688-1970 ext. 405
abby@atlantacontemporary.org
---
Upcoming Events
December 14 / 6:30pm
Contemporary Talks
Sam Gilliam Collector Panel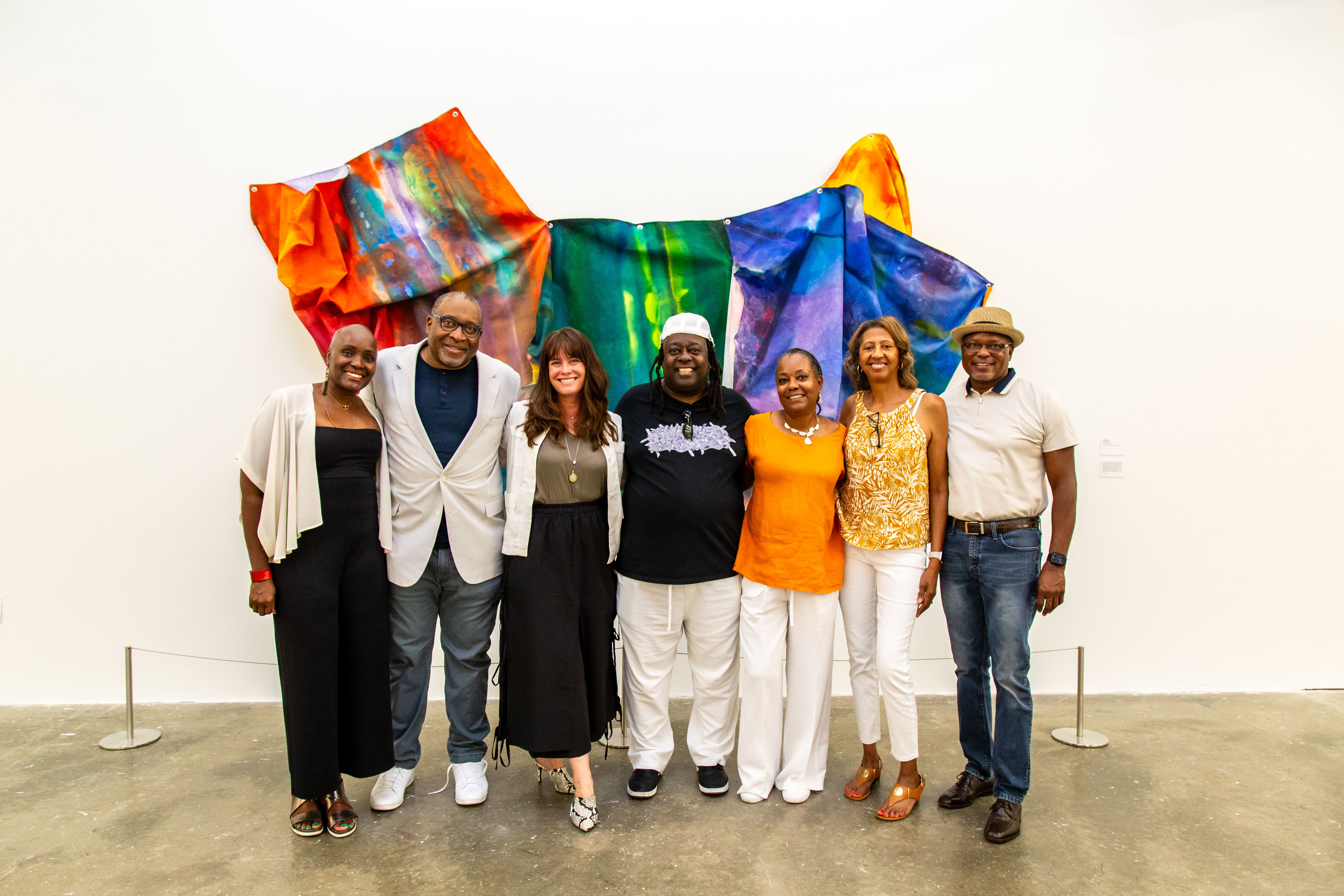 Join us for a conversation on Sam Gilliam and collecting with the collectors featured in the Sam Gilliam exhibition.
December 16 / 12:00pm
Special Event
3rd Annual Holiday Market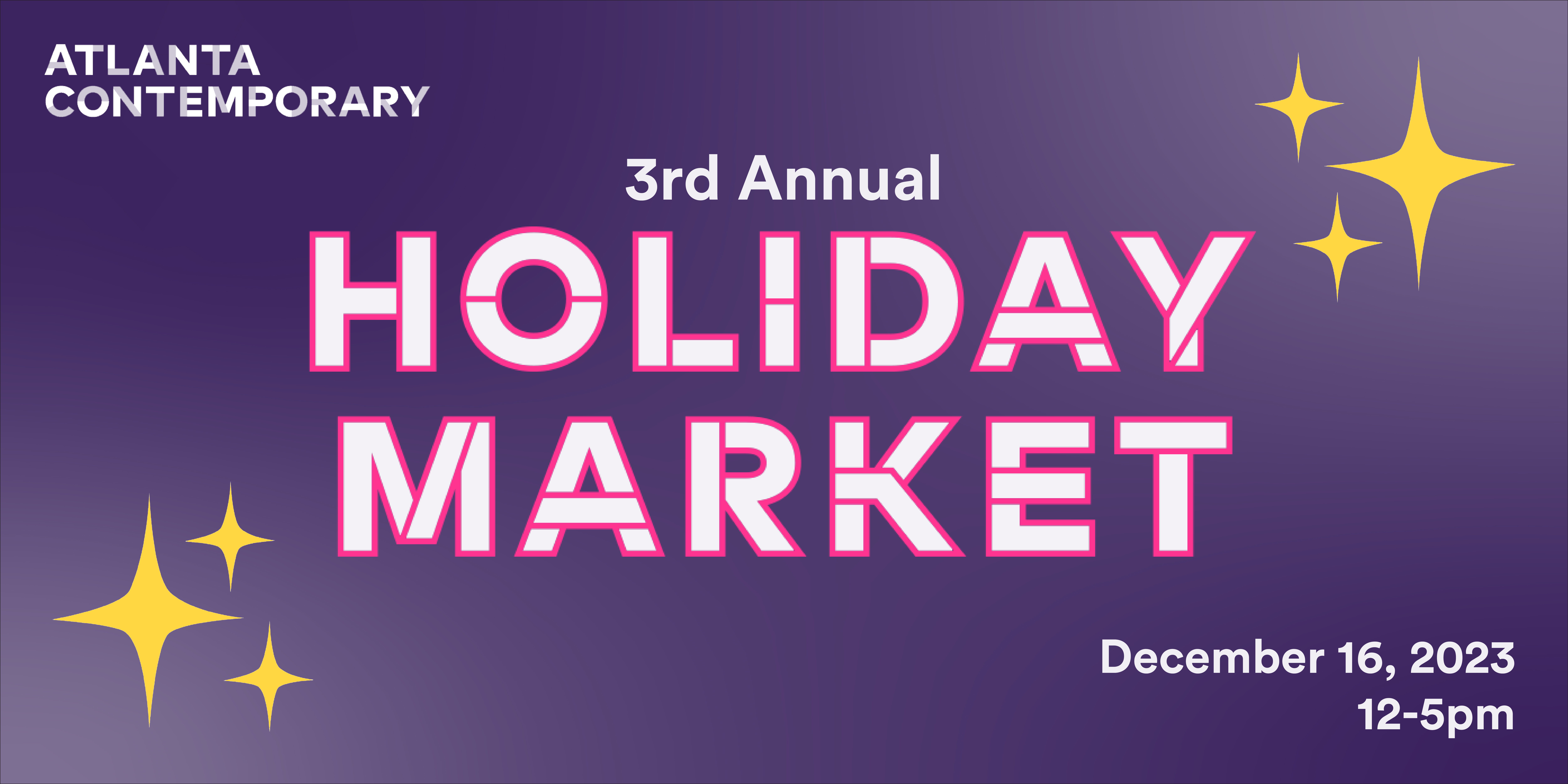 Atlanta Contemporary presents 27 local artists and craftspeople who create temporary storefronts in our museum galleries.

December 17 / 12:00pm
Contemporary Kids
Contemporary Kids
A free and interactive family-friendly program, Contemporary Kids introduces children to contemporary art and artists through approachable media and hands-on activities.