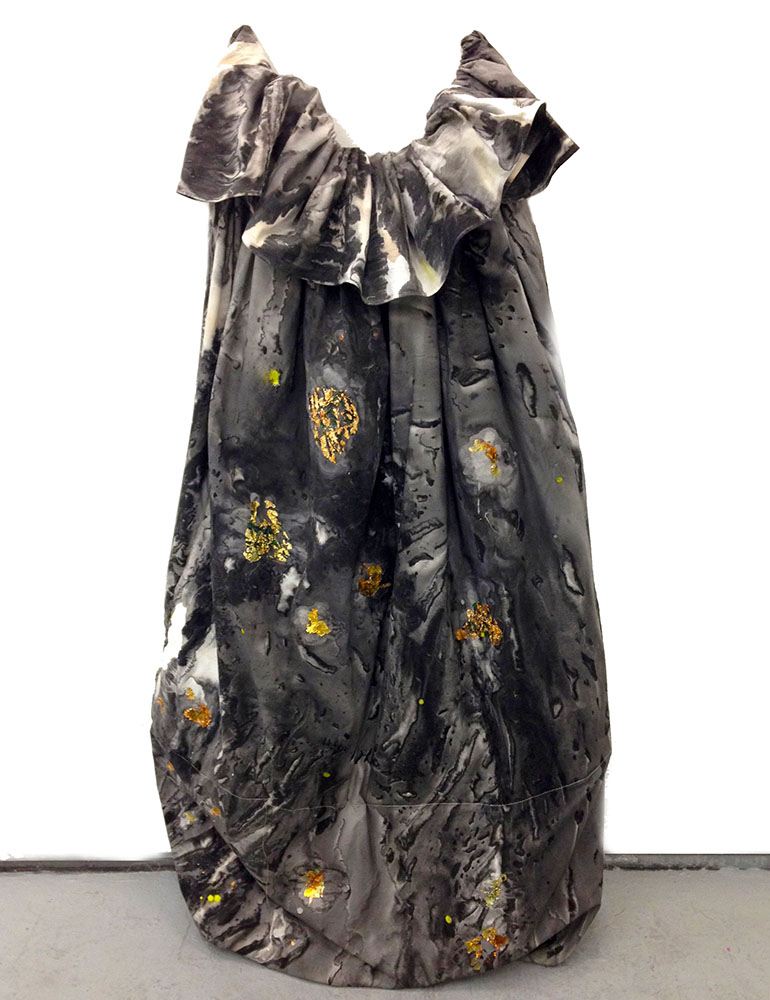 Jaime Bull makes fabric sculptures, costumes and paintings- creating glittering creatures and strange florescent environments; re-imagining the world, inspired by past experiences but designing for future or fantastical possibilities. Bull creates work like an inventor liberally taking creative license, a mad scientist in her crazy research lab.
Feminized monsters, mermen drinking scotch and smoking cigars, fabric rockets disguised as circus tents, camouflaged space chairs, sea monkeys in underwater worlds: Bull uses humor and play to create a razzle-dazzle cast of characters, costumes and paintings that reflect on and examine feminism, femininity, fertility and environmental concerns.
Bull received her MFA from the University of Georgia, Athens in 2013. She is a recipient of the Willson Center for the Arts research grant for her thesis work Lady Beasts: An Investigation of Womanliness. She has exhibited with the Doppler Project, the Mint Gallery, the Athens Institute of Contemporary Art, Hotel Indigo and the Hudgens Center. She is a Vermont Studio School Fellow and recently attended a residency at the Bernheim Arboretum in Louisville, KY. She was featured in the 219th edition of Ambit Magazine, London. She is currently an Adjunct Instructor at the University of Georgia teaching Color and Composition.
Selected Exhibitions
July 1, 2017 – July 31, 2017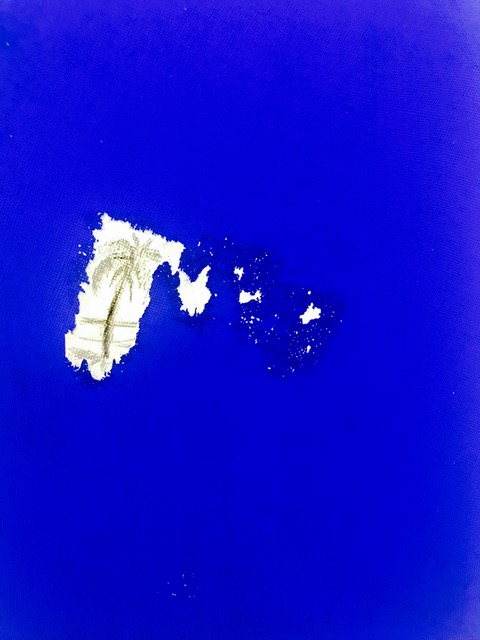 King Tide
King Tide