Past Event

March 16, 2017 / 6:30pm – 9:00pm
ArtsATL Curio
Special Event
---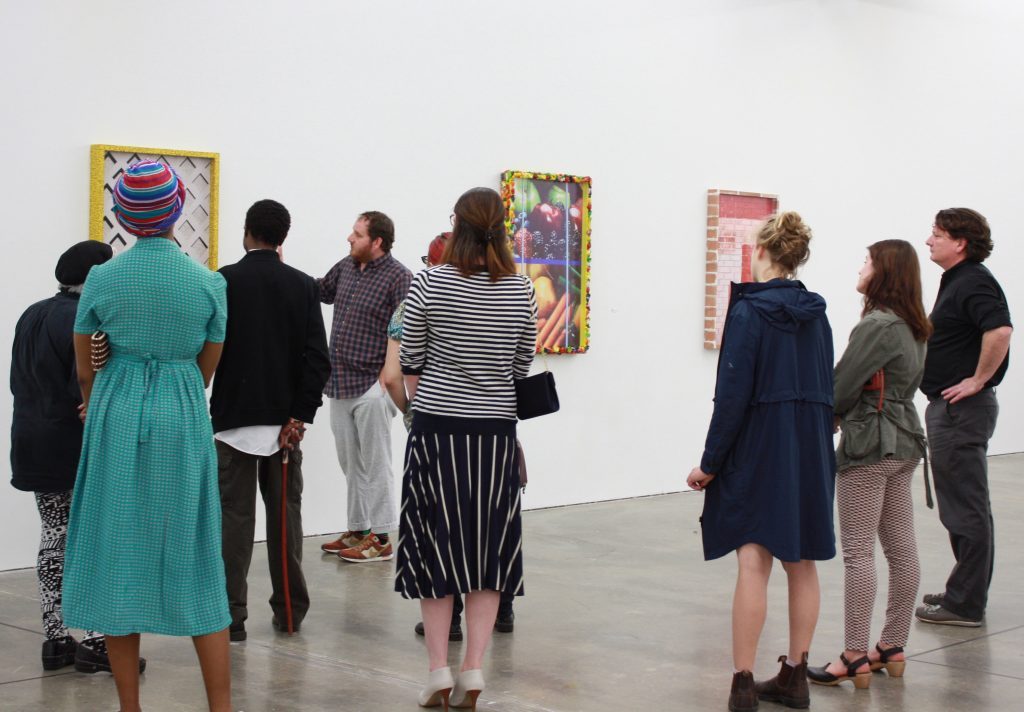 Introducing Curio : A new kind of arts-minded, city-centric event. Unique escapades brought to you by ArtsATL every month.
Participants will go behind-the-scenes of Atlanta legend Lonnie Holley's I Snuck Off the Slave Ship, as well as visit with a few of the studio artists from Atlanta Contemporary's Studio Artist Program. Featured artists include: Joe Camoosa, Jane Foley, and Jaime Bull. 

We will have delicious nibbles courtesy The Optimist and drinks from Brahms and Listz.
Schedule for the Evening
6:30 Food + Drinks in resource room (1st cocktail free with ticket)
7:00 Artist studio tours
8:00 Led viewing of the Lonnie Holley exhibition
9:00 Close
Bios
Joe Camoosa makes drawings and paintings that focus on complexity, order, and the uncertainty of meaning. Working within abstraction, he searches and strives for what doesn't exist and hasn't been seen before: the un-nameable. Mystery and ambiguity loom large; his work contains a number of things that might look familiar yet can't quite be named—a map, a glimpse under a microscope, a scientific model containing arteries or clusters of organs and bodily shapes, or something in bloom, coming alive. His work is informed by many ingredients: maps, aerial landscapes, music, trains, graffiti, architecture, the sensation of rhythm and movement, the grid of New York City, and the tattered subway map from his childhood.
Camoosa was born in Asbury Park, NJ, and lives and works in Atlanta. He received an MFA in painting and drawing from the Lamar Dodd School of Art at the University of Georgia and graduated from Florida State University, where he studied mass communication and anthropology. Camoosa has exhibited throughout the Southeast, and his work is held in numerous corporate and private collections.
Jane Garver Foley (1985, New Orleans) is a sculptor, performer, and sound artist living and working in Atlanta. Internationally, she has created sound sculptures for the Architecture Triennale in Lisbon, Portugal and La Friche Belle de Mai in Marseille, France with Zurich-based Sound Development City, as well as composed sounds that played in roving taxicabs throughout the 5th Marrakech Biennale, Morrocco. In Atlanta, she has created public works for Flux Projects, the Atlanta Beltline, the Goat Farm, and the Woodruff Arts Center, among others. She is currently working on new projects out of a recent research residency at Aterlierhaus Salzamt in Linz, Austria.

Jaime Bull makes fabric sculptures, costumes and paintings- creating glittering creatures and strange florescent environments; re-imagining the world, inspired by past experiences but designing for future or fantastical possibilities. Bull creates work like an inventor liberally taking creative license, a mad scientist in her crazy research lab.
Feminized monsters, mermen drinking scotch and smoking cigars, fabric rockets disguised as circus tents, camouflaged space chairs, sea monkeys in underwater worlds: Bull uses humor and play to create a razzle-dazzle cast of characters, costumes and paintings that reflect on and examine feminism, femininity, fertility and environmental concerns.
Bull received her MFA from the University of Georgia, Athens in 2013. She is a recipient of the Willson Center for the Arts research grant for her thesis work Lady Beasts: An Investigation of Womanliness. She has exhibited with the Doppler Project, the Mint Gallery, the Athens Institute of Contemporary Art, Hotel Indigo and the Hudgens Center. She is a Vermont Studio School Fellow and recently attended a residency at the Bernheim Arboretum in Louisville, KY. She was featured in the 219th edition of Ambit Magazine, London. She is currently an Adjunct Instructor at the University of Georgia teaching Color and Composition.
Buy Tickets
Location
Gallery 1, Gallery 2, Gallery 3, Gallery 4, Gallery 5, Gallery 6, Atrium, Lobby, Artist Studios, Sliver Space
Contact Info

Susannah Darrow


[email protected]
---
Upcoming Events
September 23 / 12:00pm
Contemporary Talks
Curator Tour
Daniel Fuller
Join us for an exclusive look into our fall exhibitions with Curator, Daniel Fuller.
September 26 / 7:00pm
Nexus Award
Nexus Award 2017
Honoring Mailchimp
Atlanta Contemporary honors Mailchimp with the 2017 Nexus Award at a private reception on Tuesday, September 26.

September 28 / 6:00pm
Contemporary Talks
Sustainability: Inside and Outside the Kitchen
Julia Bainbridge, Jennifer Hill Booker, and Steven Satterfield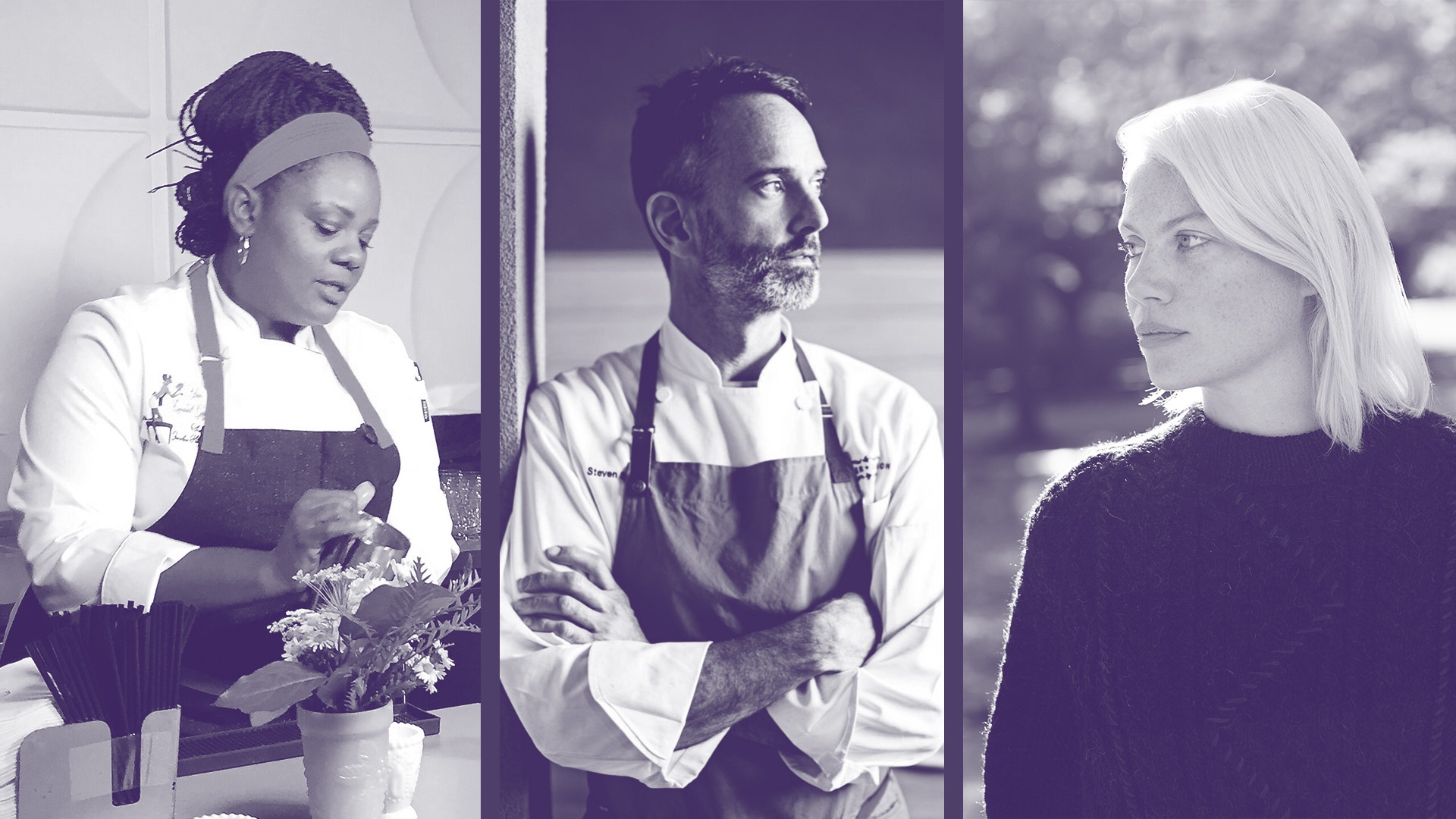 Join us for a conversation with Steven Satterfield of Miller Union, Julia Bainbridge of Atlanta Magazine, and Jennifer Hill Booker of GA Department of Agriculture.