Past Event

April 29, 2018 / 10:30am – 12:00pm
Movement Love
a yoga series
Special Event
---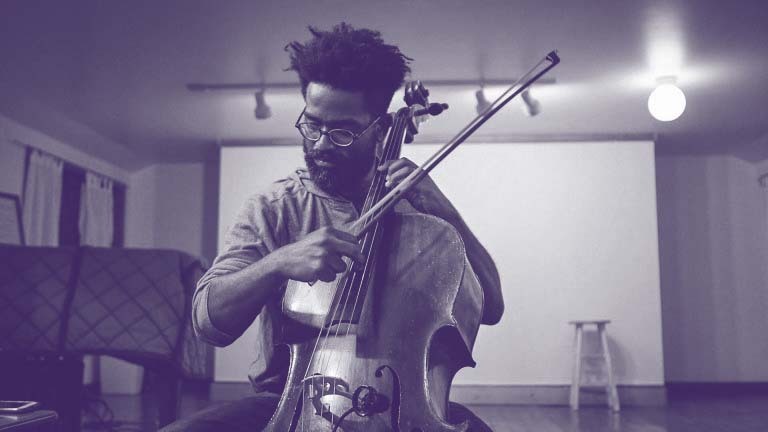 Atlanta Contemporary presents "Movement Love," a yoga series that introduces movement programming alongside collaborating audio and visual artists. Installations and interactive media define curated classes that blend movement with live projection, music, film, therapeutic resources and conversation for community building.

Admission is $10
All money received will go to each collaborating artists. Visitors can purchase tickets on the day of the event at the welcome desk. Supporters receive $2 off admission with valid ID.
Looking Ahead ->
10:30am-12:00pm
June 10, 2018 | Danielle Deadwyler 
Bios
Okorie Johnson is an Atlanta based cellist and composer who has performed and/or recorded with De La soul, India.Arie, Anthony David, Doria Roberts, Callaghan, Victoria Canal and many others. 2015 saw the debut of Okorie's first solo-cello concert-series, Epi.phony – a multi-city, 12-show development of the relationship between solo-cello, live-sound-looping, and improvisation. This series produced the track list for his first solo cd, Liminal, which was released in 2016 and is available on all major music download platforms.
Maggie Benoit's objective is to produce enriching experiences that bolster the arts alongside entrepreneurial efforts in Atlanta. Her focus is to strengthen a community driven network, a conversation, a connection to resources and a place for beings to express constructively. This way the individual and community grow by staying curious, asking questions, creating solutions, as well as learning constructs of both personal and social space. The question arises, "how does one define the ability to connect the intimately personal to another tangibly?" Such an expression means finding love for self, love for another, love for something that holds meaning. Sharing said experience defines a landscape of varied media through intentional integration of work and life.
---
Upcoming Events
October 21 / 6:00pm
Workshop
Pop Up
On-site art making for all ages and ability levels to explore contemporary art through a variety of techniques and experiences.

October 21 / 7:00pm
Performance
Xavier Lewis
Join us for live performances by Xavier Lewis in support of his show The Angst of the Proletariat.
October 24 / 12:00pm
Contemporary Kids
Contemporary Kids
A free and interactive family-friendly program, Contemporary Kids introduces children to contemporary art and artists through approachable media and hands-on activities.