Past Event

April 15, 2015 / 7:00pm – 8:00pm
Phong Bui
Presented by
Art Papers Live
---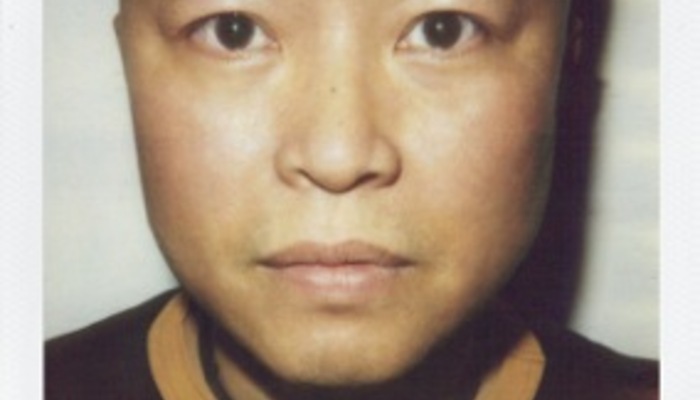 ART PAPERS LIVE presents Phong Bui
Wed, April 15, 7pm
Co-presented by ART PAPERS and the Bernard A. Zuckerman Museum of Art
Free and Open to the Public
Phong Bui joins ART PAPERS LIVE to discuss his work as both artist and editor, in conjunction with the exhibition Pause on view at the Zuckerman Museum of Art, March 14-June 6, 2015.
About Phong Bui:
Phong Bui (born September 17, 1964, in Huế, Vietnam) is an artist, writer, independent curator, and Co-Founder, Editor-in-Chief, and Publisher of The Brooklyn Rail, a free monthly arts, culture, and politics journal. In addition to publishing and editing The Brooklyn Rail, Bui publishes Rail Editions, a venture that features experimental poetry, fiction, artist interviews, and art criticism. Bui contributes essays, reviews, and interviews to the Brooklyn Rail, and creates portraits of each month's featured interviewees. He has written articles for Matador Magazine, Art in America, and Riot of Perfume, among others, as well as essays for exhibition catalogs and books on artists. In addition to his writing, he is the producer and host of the program Off The Rail, hosted by Clocktower Radio, where he interviews artists, art historians, writers, and other people of interest. Phong Bui has curated over 40 monographic and group shows since 2000, including a first anniversary commemoration of Hurricane Sandy: Come Together: Surviving Sandy, Year 1, "a sprawling, encompassing, inspiring exhibition of works by some 300 artists," according to Roberta Smith of the New York Times.The show was ranked as New York's #1 exhibition in 2013 by Jerry Saltz of New York Magazine. In 2013 he initiated the Rail Curatorial Projects which aims to curate exhibitions as social experiments. In 2014, Bui curated Bloodflames Revisited which featured the work of more than two dozen artists at Paul Kasmin Gallery and, most recently, Spaced Out: Migration to the Interior at Red Bull Studios.
Bui served as curatorial advisor at MoMA PS1 from 2007 to 2010 where he organized monographic exhibitions of artists including Robert Bergman, Jonas Mekas, Joanna Pousette-Dart, Tony Fitzpatrick, Harriet Korman, and Jack Whitten, and numerous group exhibitions including Irrational Profusion: Nicole Cherubini, Marc Leuthold, Joyce Robins, Peter Schlesinger and Orpheus Selection: Nicola Lopez & Lisa Sigal. Bui has curated other exhibitions at various galleries including recent work by Ron Gorchov at Cheim & Read as well as Exquisite Fucking Boredom, a exhibition of Polaroid images by artist and writer Emma Bee Bernstein at Microscope Gallery.
A graduate of the University of the Arts in Philadelphia, PA, Bui continued his postgraduate studies at the New York Studio School of Drawing, Painting, and Sculpture and studied independently with Nicolas Carone. Bui is a multi-disciplinary artist whose work includes painting, sculpture, and site-specific installation. Since 2012 he has been working on his on-going social sculpture/environment, which attempts to realize "art as social activity" and to reinforce the notion that "the process of art making is the art." In 2006, Bui won the Award in Art from the American Academy of Arts and Letters, and the Eric Isenbeurger Annual Prize for Installation from the National Academy Museum. His work has been included in group exhibitions at Pierogi, the Brooklyn Museum of Art, and the North Dakota Museum of Art. Bui has lectured at Skowhegan School of Painting and Sculpture, Columbia University, Cooper Union, Bard College, and taught at Yale University, Rhode Island School of Design, University of Pennsylvania, and the School of Visual Arts. He has won an Arcadia Traveling Fellowship, a Hohenberg Traveling Fellowship, and a Pollock-Krasner Foundation Fellowship. In 2014 he was the keynote speaker of The Scholastic Art and Writing Awards, and was the Visionary Honoree at Art in General's Annual Benefit.
About Pause at the Zuckerman Museum of Art:
March 14 – June 6, 2015 | East Galleries and Mortin Gallery
Pause focuses on contemporary ideas about portraiture by juxtaposing a selection of paintings from the museum's permanent collection with cutting-edge contemporary works by local, regional, national and international artists. The show addresses artists' attempts to slow or change time, thinking about the idea of stillness in relationship to posing for a portrait, capturing a moment, freezing frames, preserving split seconds, suspending animation, stopping, breathing, withdrawing, or interrupting the flow. Works will also examine the moral correlations of stillness: the positive associations with meditation, reflection, and thought; and the negative implications of idleness and stillness as lacking direction or energy.
This edition of ART PAPERS LIVE is hosted by Atlanta Contemporary Art Center.
ART PAPERS LIVE HOST COMMITTEE + SPONSORS:
Johnathan Short
One Consulting Group, Inc.
PennHouse Productions
W Atlanta-Downtown
The official hotel sponsor of ART PAPERS LIVE is the W Atlanta Downtown.
Admission:
This event is free and open to the public.
Images:
January 2015 Brooklyn Rail editorial meeting. Photo by Brendan Garrison.
Portrait of Phong Bui by Nicola Delorme, 2013
---