Past Event

December 12, 2018 / 6:00pm – 9:00pm
SAME | SAME with Extremely Michael
Performance
---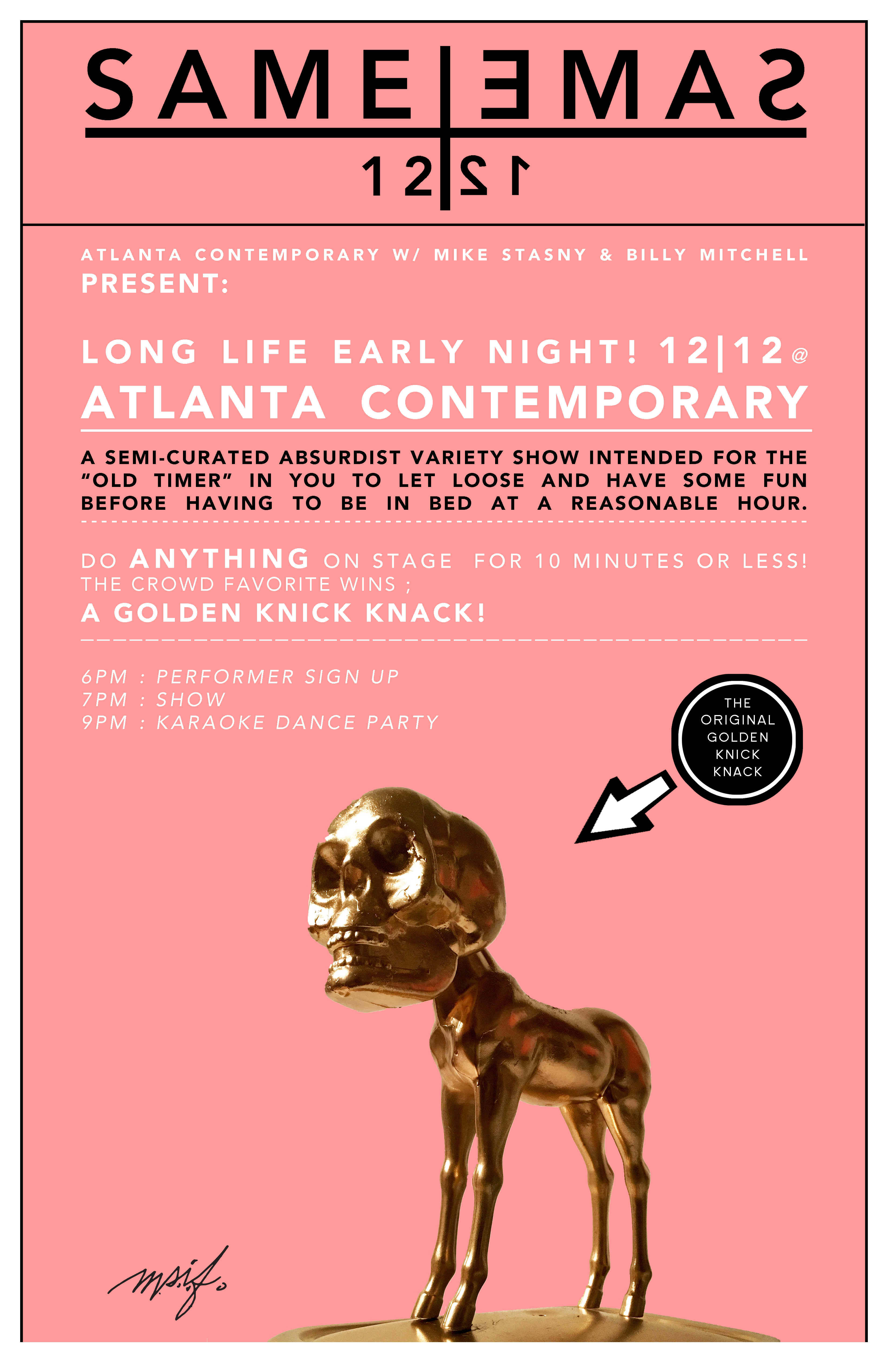 A semi-curated absurdist variety show intended for the "old timer" in you to let loose and have some fun before having to be in bed at a reasonable hour.
We are no longer in our twenties, but that shouldn't stop us from acting like it.
Co-hosted by Mike Stasny and Billy Mitchell. Cocktails by Mixologist-in-Residence Keyatta Mincey.
Bios
Mike Stasny is an installation artist, performance artist, and sculptor from the midwest currently working out of Atlanta. He primarily works with raw building materials and broken furniture converting them into "creatures" inspired by natural history museums, sci-fi, and his grandfather - an eccentric taxidermist whom let Mike play in his basement with numerous dead things. His most notorious work to date is "what what in the butt" - a youtube viral video that conflates homosexuality, blackness, and religion into an absurd / escapist cartoon like universe. On occasion, he provides "MUSIC YOU NEED" for art related events.
Keyatta Mincey brings a diverse background of over 20 years in the foodservice industry that melds hotel expertise with fine dining proficiency and the fast pace of dance clubs. After years of walking the runway, and gracing covers, Mincey switched her focus to bartending and found and an amazing bond between herself and the drinks that she was making. "Talking to people is what I love most about bartending, and it's how I perfect my ideas," says Mincey. "I love to create, so I take the time to talk to guests, find out how they're feeling and build a relationship, so I can craft truly signature cocktails." These days you can find Mincey partnering with some of the county's most influential spirit brands, to bring her message of creating picture-perfect cocktails to the masses. "For me, it's not just about the drink," Mincey explains. "It's about talking to people, actually listening to what they like, and making them apart of the process when creating their cocktail."
---
Upcoming Events
June 27 / 6:00pm
Contemporary Cocktails
ColorATL + Creature Comforts
An Adult Coloring and Brewery Night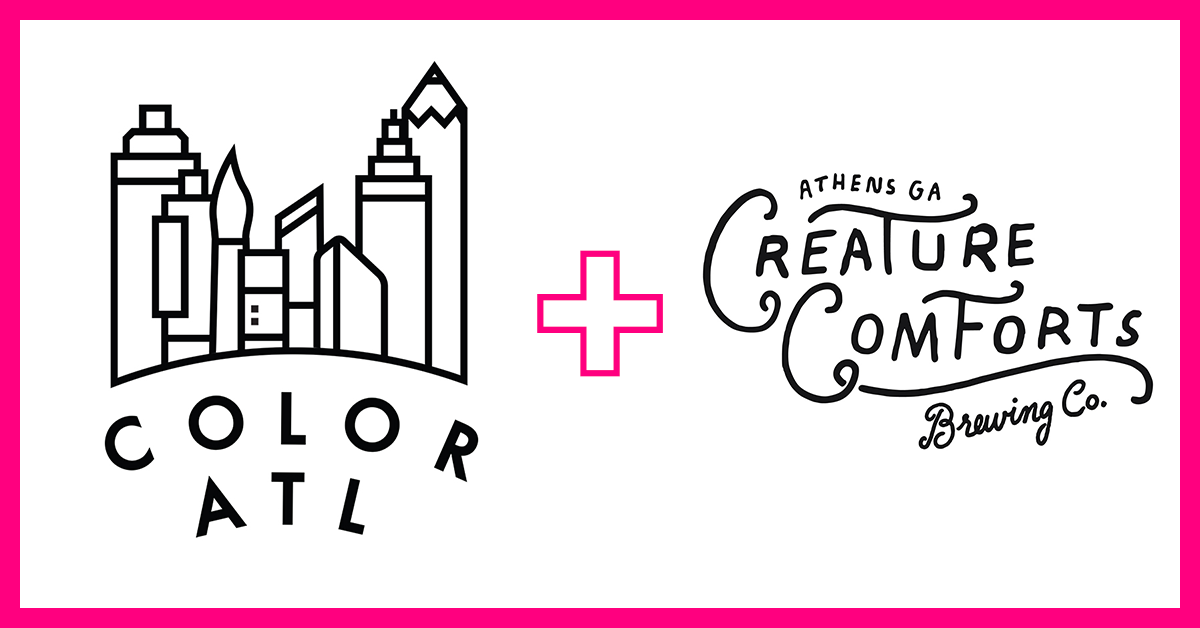 ColorATL and Creature Comforts are joining together to bring Atlanta Contemporary an evening of brews and creativity.

June 30 / 12:00pm
Contemporary Kids
Contemporary Kids
A free and interactive family-friendly program, Contemporary Kids introduces children to contemporary art and artists through approachable media and hands-on activities.

July 11 / 6:00pm
Contemporary Talks
SFQP Artist Talk
with Saiel Solomon
Presented by Southern Fried Queer Pride
SFQP Artist Talks are a new series of talks and workshops featuring local Atlanta artists sharing their work, experiences, and insight!