Past Event

December 12, 2019 / 7:00pm – 9:00pm
SAME | SAME with Extremely Michael
Performance
---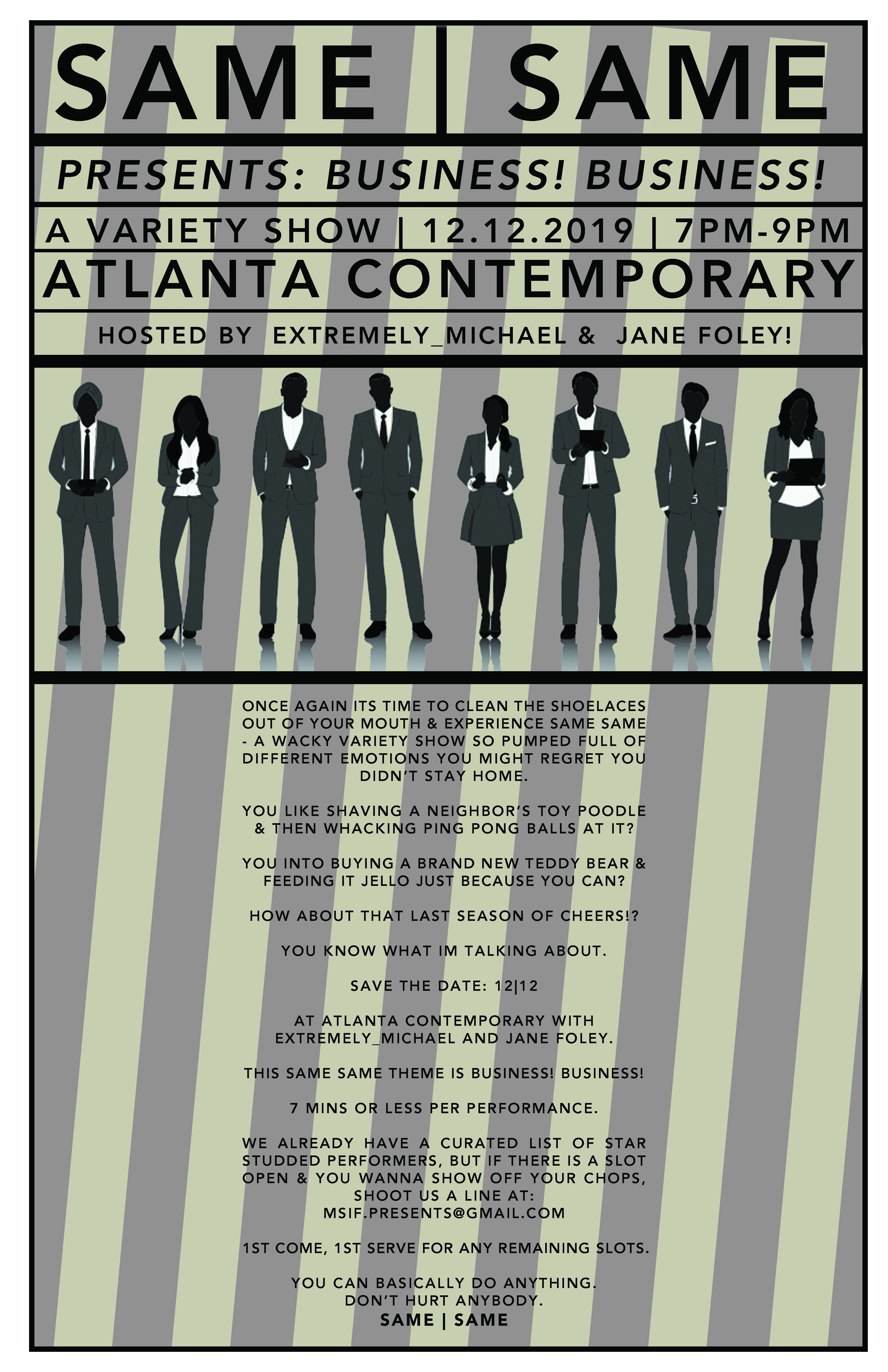 Once again its time to clean the shoelaces out of your mouth & experience SAME SAME - a wacky variety show so pumped full of different emotions you might regret you didn't stay home. 
You like shaving a neighbor's toy poodle & then whacking ping pong balls at it?
You into buying a brand new teddy bear & feeding it jello just because you CAN?
How about that last season of CHEERS!?
You know what Im talking about.

Save the date: 12|12 at Atlanta Contemporary with EXTREMELY_MICHAEL and Jane Foley.

THIS SAME SAME THEME is BUSINESS! BUSINESS!
7 mins or less per performance.

We already have a curated list of star studded performers, but if there is a slot open & you wanna show off your chops, shoot us a line at: MSIF.PRESENTS@gmail.com. 1st come, 1st serve for any remaining slots.

You can basically do anything.
Don't hurt anybody.
Same | Same
Bios
Mike Stasny is an installation artist, performance artist, and sculptor from the midwest currently working out of Atlanta. He primarily works with raw building materials and broken furniture converting them into "creatures" inspired by natural history museums, sci-fi, and his grandfather - an eccentric taxidermist whom let Mike play in his basement with numerous dead things. His most notorious work to date is "what what in the butt" - a youtube viral video that conflates homosexuality, blackness, and religion into an absurd / escapist cartoon like universe. On occasion, he provides "MUSIC YOU NEED" for art related events.
Jane Foley has created public sound sculptures for the Architecture Triennale in Lisbon, Portugal and La Friche Belle de Mai in Marseille, France with Zurich-based Sound Development City, as well as composed sounds that played in taxicabs throughout the 5th Marrakech Biennale in Morocco. In Atlanta, they have created works for the High Museum, Flux Projects, The Atlanta Contemporary, and the Hartsfield-Jackson Atlanta Airport, among others. Foley currently teaches art at Georgia State University and Emory University while raising a son who is also an artist and assists on many projects.

---
Upcoming Events
October 5 / 6:00pm
Open Studios
Open Studios
Studio Artist Program
Join us as we spotlight our studio artists, see their work firsthand, and share a cocktail in support of local working artists in Atlanta.
October 7 / 2:00pm
Contemporary Talks
Drawn Together | Artist Talk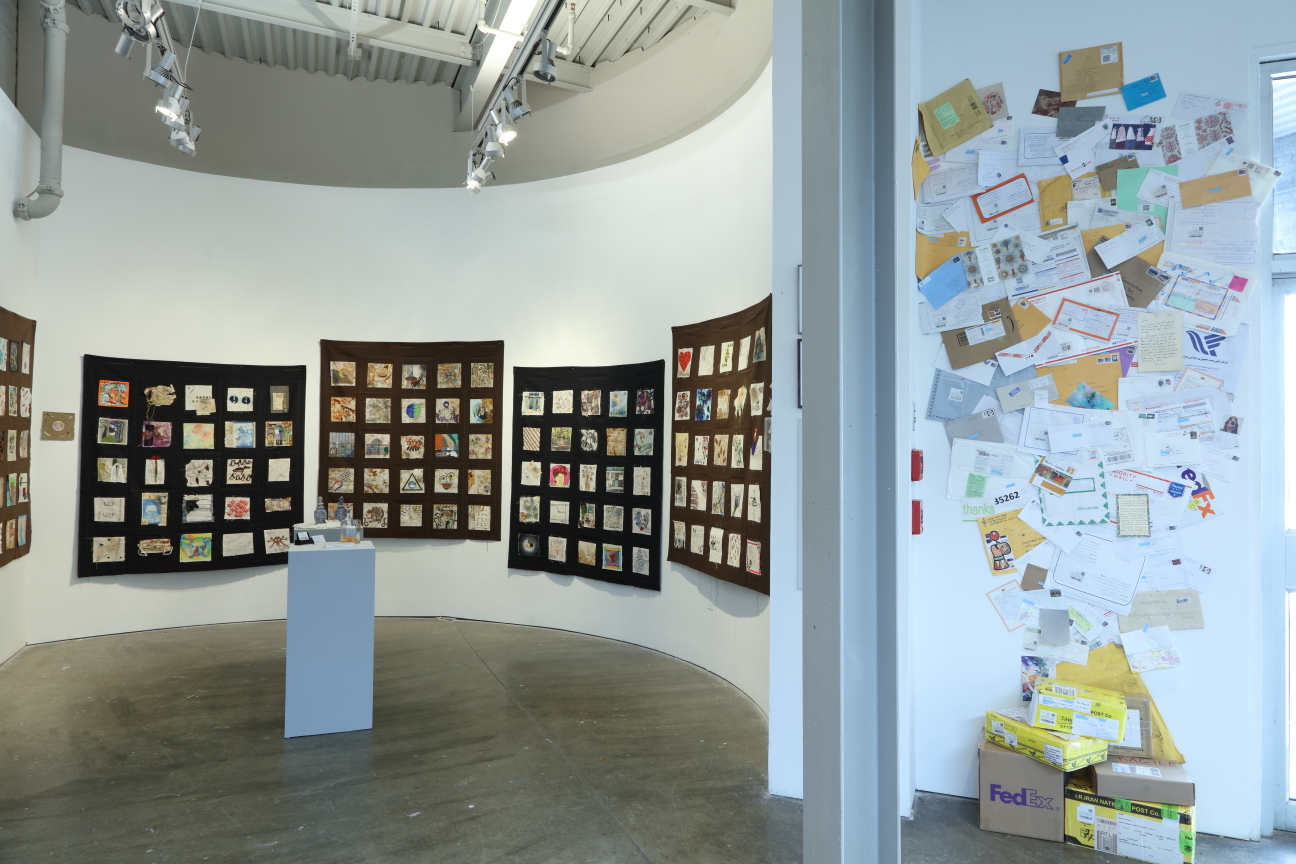 Join Soude Dadras (curator) and Jessica Caldas (artist) for a discussion about the exhibition Drawn Together currently on view in Contemporary On-Site.
October 26 / 6:00pm
Opening
Project Space Exhibitions Opening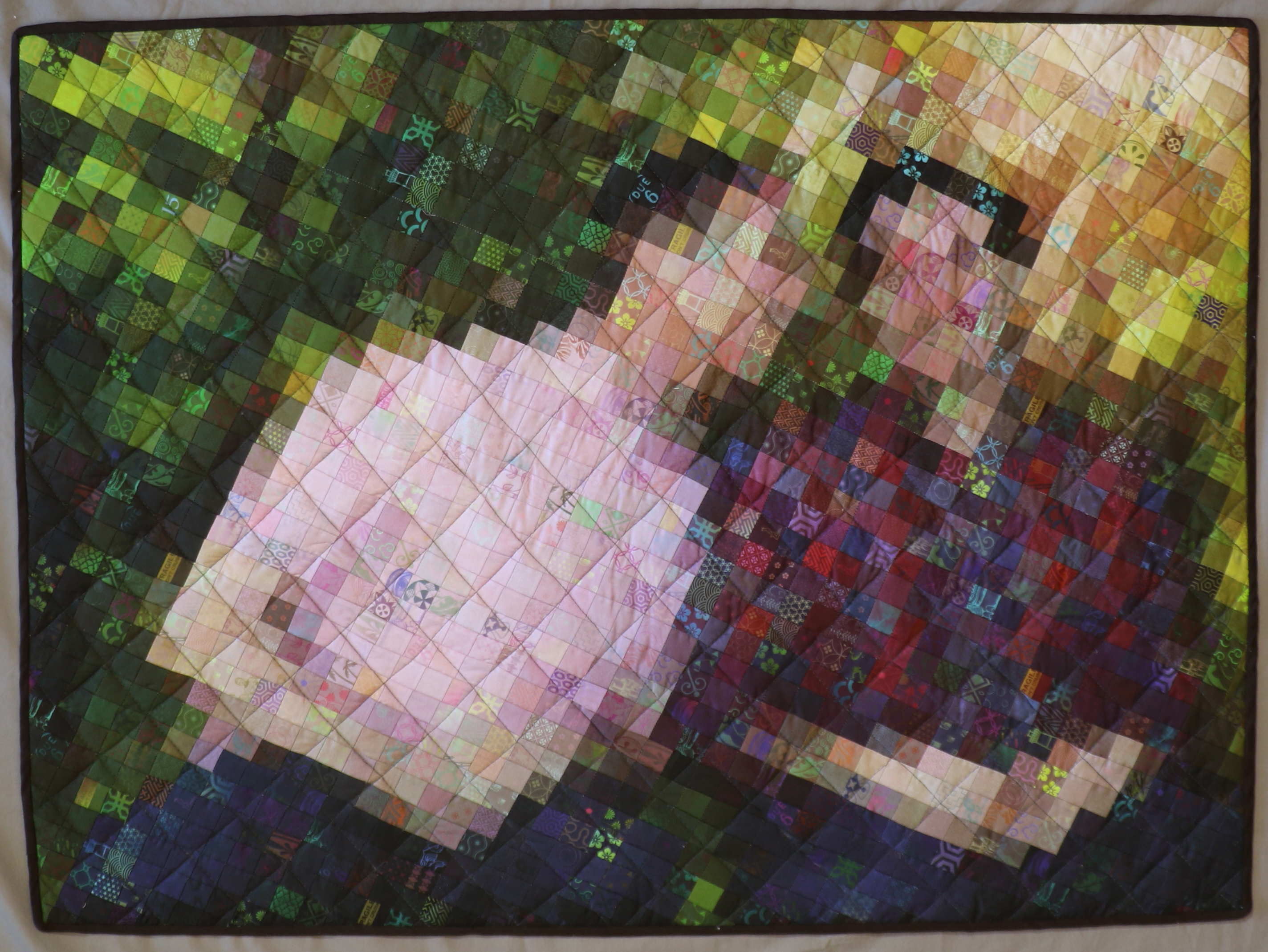 Join us for the opening of 4 new exhibitions in our Project Space galleries.