Contemporary Cocktails
Past Event

July 20, 2017 / 7:00pm – 8:00pm
Sandra Bloodworth
Perspectives in Public Art
Presented by
MPAC and FCAC
Talk
---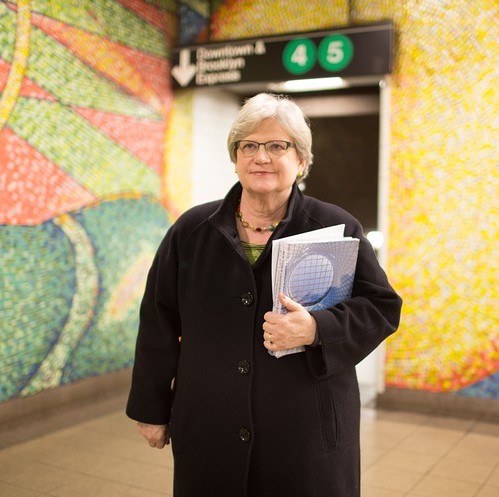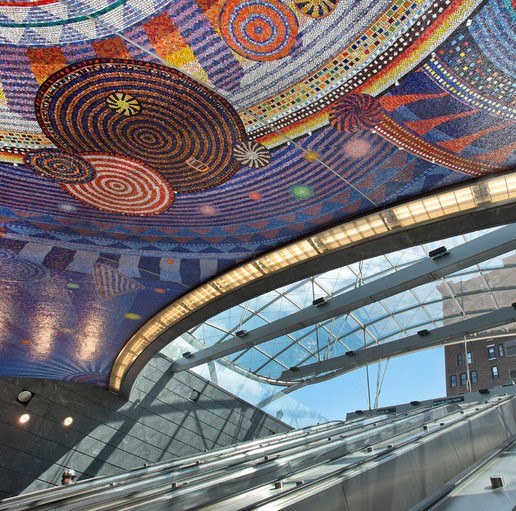 Join us in welcoming Sandra Bloodworth, Director of the MTA Arts & Design programs in New York City, to speak about her goal to aesthetically improve the city's transportation environment through public arts administration, design and preservation services. 
She will also highlight several programs in place including: Public Art, Lightbox Project, Graphics Program, Poetry in Motion, and Music Under New York. Co-author of the book New York's Underground Museum, Bloodworth is also the recipient of the 2005 Alfred Sloan Award for Public Service and the 2015 Gari Melchers Medal from the Artist's Fellowship. 
The evening will also include a brief update from Katherine Dirga, Program Manager, Art in Transit, Metropolitan Atlanta Rapid Transit Authority in Altanta.
Bios
Sandra Bloodworth is the Director of the award-winning public art program, MTA Arts & Design. Since the program (formerly Arts for Transit) was launched in 1985, its team has turned New York's century-old transportation network into a first-rate museum, exposing millions of transit riders to art, music and poetry. Within the MTA network, you experience artworks created in mosaic, terra cotta, bronze, glass and mixed-media sculpture. Arts & Design serves the over 8.7 million people who ride subway and commuter trains daily and strives to create a meaningful transportation experience. Sandra joined Arts & Design in 1988 and has served as the Director since 1996. During her tenure, she has shepherded countless vibrant and meaningful works of art installed in subway and rail stations, while maintaining a clear and focused role as the MTA's voice for quality urban design.
An association of arts advocates committed to creating community support for the installation, interpretation, and conservation of public art and in promoting excellence in design in Metropolitan Atlanta. We support public art because it: 1.) creates civic space; 2.) makes art accessible to everyone beyond galleries and museums; 3.) beautifies or mitigates infrastructure; 4.) attracts a creative workforce; 5.) increases tourism; 6.) defines neighborhoods and landmarks; 7.) celebrates civic achievements; 8.) addresses social issues; and, 9.) becomes a significant part of the image of the city. The Metropolitan Public Art Coalition is a volunteer-based, non-profit [501(c)(3)] corporation.
The Fulton County Arts Council and the Fulton County Department of Arts & Culture serves as Fulton County's funding agency to support cultural programs and the agency which provides services to Fulton County based nonprofit arts organizations and Fulton County residents. The mission of the Fulton County Department of Arts and Culture is to insure all citizens' access to the arts. For more than 30 years, FCAC has vigorously pursued quality arts programming through support and development of artists, arts organizations, arts institutions and cultural programming for residents. We believe the arts are essential to the quality of life of our citizens and to the economic and social health of our communities.
---