Contemporary Talks
Past Event

September 28, 2017 / 7:00pm – 8:00pm
Sustainability: Inside and Outside the Kitchen
Julia Bainbridge, Jennifer Hill Booker, and Steven Satterfield
Talk
---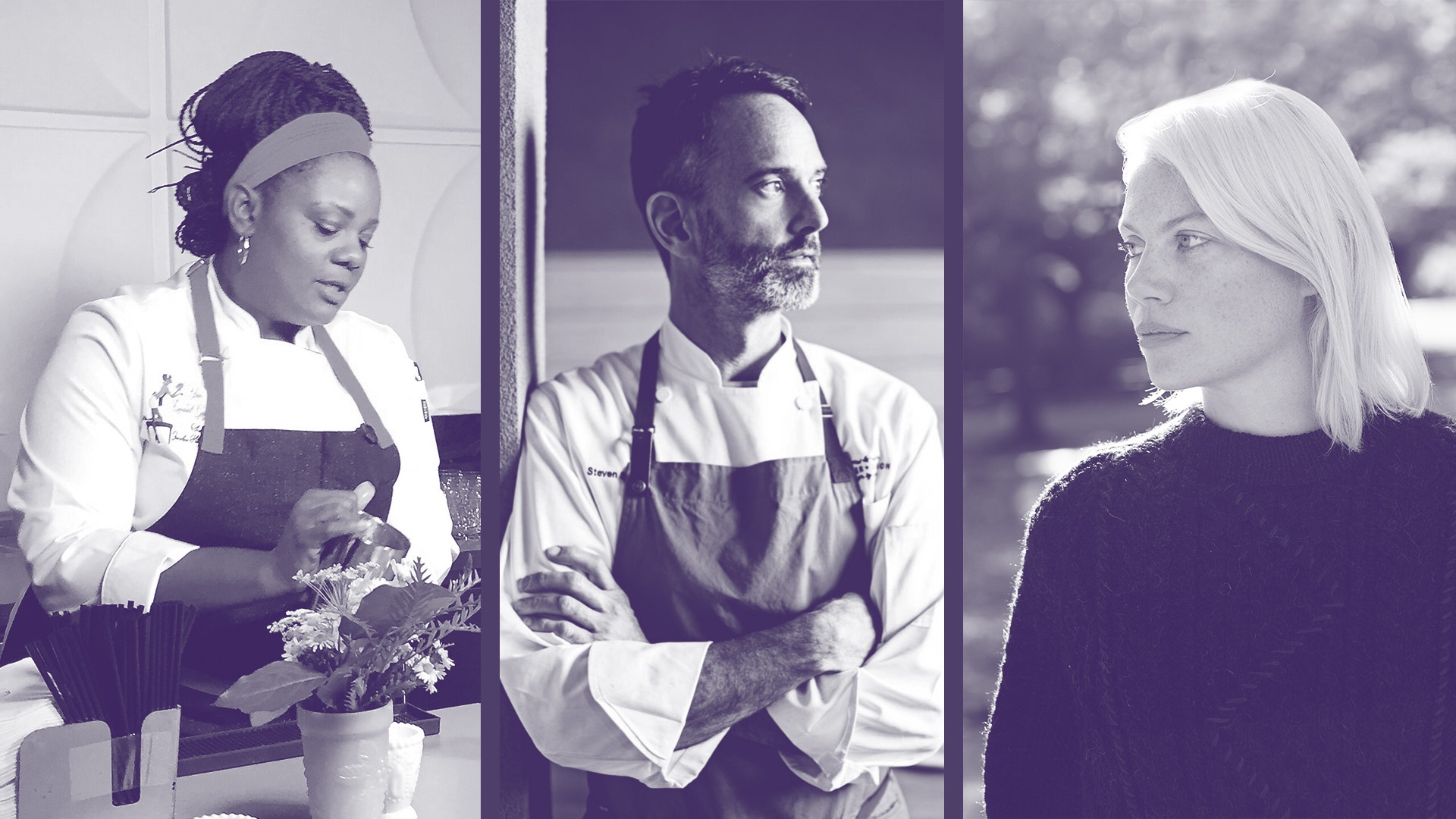 Join us for a conversation about how to eat seasonally, take care of your land, choose what you need, and use the whole product so as to reduce waste. Lead by Julia Bainbridge, food editor with Atlanta Magazine, chefs Steven Satterfield and Jennifer Hill Booker talk about food, sustainability, and how to operate from a place of necessity.
A book signing with Satterfield and Booker will immediately follow the event.
Bios
James Beard award-winning chef Steven Satterfield is the executive chef and co-owner of Miller Union, a celebrated, seasonally-driven restaurant located in Atlanta's Westside neighborhood. Since opening in 2009, the restaurant has received various honors on many national lists including Eater, Bon Appetit, Food & Wine, Esquire and James Beard Foundation. In 2015, Satterfield released his first cookbook, Root to Leaf, to broad critical acclaim. Satterfield remains deeply committed to Atlanta's progressive culinary community and holds leadership positions with Chef's Collaborative and Slow Food Atlanta. He is also a proud and active member of the Southern Foodways Alliance and Georgia Organics. Satterfield's dedication to seasonal cooking and his unwavering support for local farmers is the driving philosophy behind his restaurant and everything he does. In 2017, Satterfield won the James Beard Foundation's "Best Chef: Southeast" award and Miller Union was recognized as one of the country's best restaurants by Eater National.
Julia Bainbridge is the food editor of Atlanta magazine and a James Beard Award–nominated writer who has worked for Bon Appétit and Condé Nast Traveler. She's also the host and creator of The Lonely Hour, a podcast about loneliness that's not a bummer

Chef Jennifer Hill Booker wears many hats in the culinary world, as a Le Cordon Blue-certified chef, cookbook author, reality TV personality, culinary educator and business owner. She is a Georgia Grown Executive Chef for the GA Department of Agriculture, the Culinary Explorer for the Georgia Department of Tourism and Travel and currently sits on the James Beard Foundation Food Waste Advisory Council. Weaving her love of traditional Southern cuisine with her belief in incorporating healthy, seasonal foods and her classic French training Chef Jennifer created a unique style of cooking that she termed Modern Southern Healthy Cuisine with a French Accent. Chef Jennifer shares this brand of cooking through her culinary company, Your Resident Gourmet.
---