Past Event

April 19, 2018 / 6:00pm – 9:00pm
Sergio Suarez Curated by Sara Hornbacher
Studio 9 Pop-Up
Special Event
---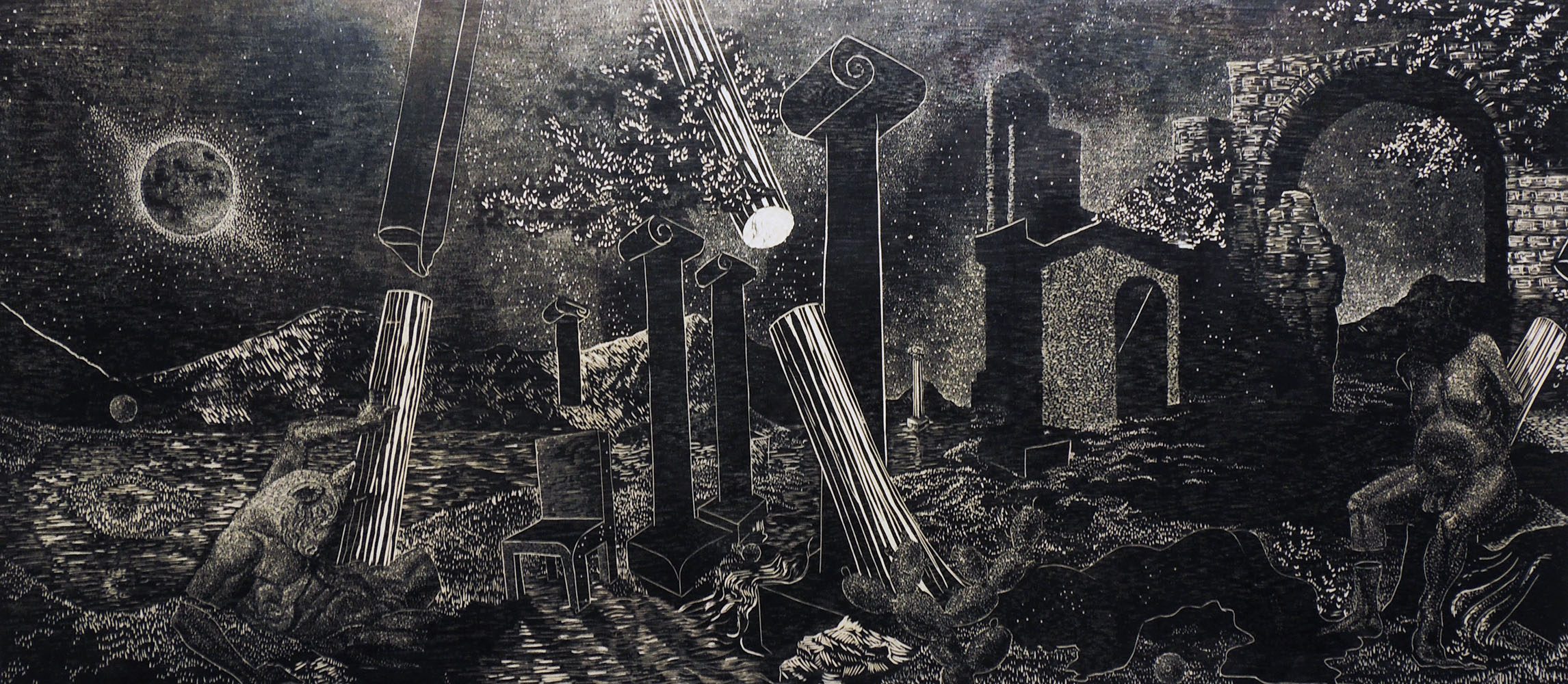 Join us for a Pop-Up Exhibition of work by Sergio Suarez curated by Sara Hornbacher in her studio.
This is a Pop-Up exhibition in Studio 9. The opening is Thursday evening from 6:00pm - 9:00pm. This event is in conjunction with Contemporary Cocktails. Cash/credit bar. 
Photo courtesy of the artist.

Bios
Sergio Suárez (B.1995) is a Mexican-born, Atlanta-based visual artist and printmaker. He uses the mediums of printmaking, painting, and sculpture, to explore language and the structure of materiality in relation to narrative and contradiction. He often borrows small parts of systems of thought and production in an attempt to create a space balanced between past and present. His work has been shown around Atlanta, most recently at the Consulate General of Mexico in Atlanta, the Atlanta Contemporary, MoCA GA, Day&Night Projects, and THE END Project Space. Internationally he's shown at the Woolwich Contemporary Print Fair in London, the Haugesund Internasjonal Relief Festival in Norway, OPED space in Tokyo, and the Ionian Arts Center in Greece. Residencies include The Hambidge Arts
Center (2021) and The Ionian Arts Center in Greece (2017-2018). His work is included in the SGCI archives of the Zuckerman Museum. He lives and works in Atlanta Georgia.
Sara Hornbacher is a pioneer of video art and digital imaging. After receiving an undergraduate degree in Fine Art, she completed at Masters Degree at SUNY/Buffalo where she studied video with the Vasulkas at the Center for Media Study. Hornbacher was Guest editor of the first CAA ART JOURNAL issue on Video in 1985. She completed her first residency at the Experimental TV Center in 1976 and annual residencies at ETC continued through 2011. Her annual Signal Culture residencies began in 2014 and continue in 2018 The artist's single- channel video works and multi-media installations have been exhibited throughout the USA, Europe, Australia, and Japan, including MOMA, PS1, The Whitney Museum Art, The Kitchen, Postmasters and New Math Gallery, The Bronx Museum for the Arts in NY, MOCA/GA, the Fay Gold Gallery, and The Atlanta Contemporary Art Center where she mounted a large-scale interactive installation environment, "A Thousand Plateaus" in 2001. She is currently a Studio Artist at The Contemporary. Hornbacher has received numerous grants and awards including a 1985 Media Production grant from NYSCA and The Mayor's Fellowship in the Arts from the Atlanta Bureau of Cultural Arts in 2000. "Transfigured Time", a 40' photomural composed of 128 portraits of Atlantans was commissioned for Course E at Hartsfield-Jackson Airport. In 2012, she became a Legacy Artist at The Burch eld Penney Art Center in Buff alo, NY and her video work is being archived at the Rose Goldsen Archive at Cornell University in Ithaca, NY. In 2020, she received a $5000 "Artist's Relief" Grant.
Hornbacher's work, "Precession of the Simulacra" a five-monitor installation was shown at MOMA/PS! In J in a year-long exhibition, January 2018. In March 2019, she represented Atlanta with a projection of Numerical Studies III at the Everson Museum's year-long exhibition, "Video in America". In 2020, her work, "Precession of the Simulacra" was selected by curator, Laura McGough for Hallwall's "Signal, Skin, Pixel, Camera", an online series which ended on July 31 Her installation "Precession: Flag Finale" is currently on exhibit.at OCA's t Gallery 72, through the Inauguration on January 20, 2021.
---
Upcoming Events
April 8 / 12:00pm
Contemporary Talks
Artist Talk with Raheleh Filsoofi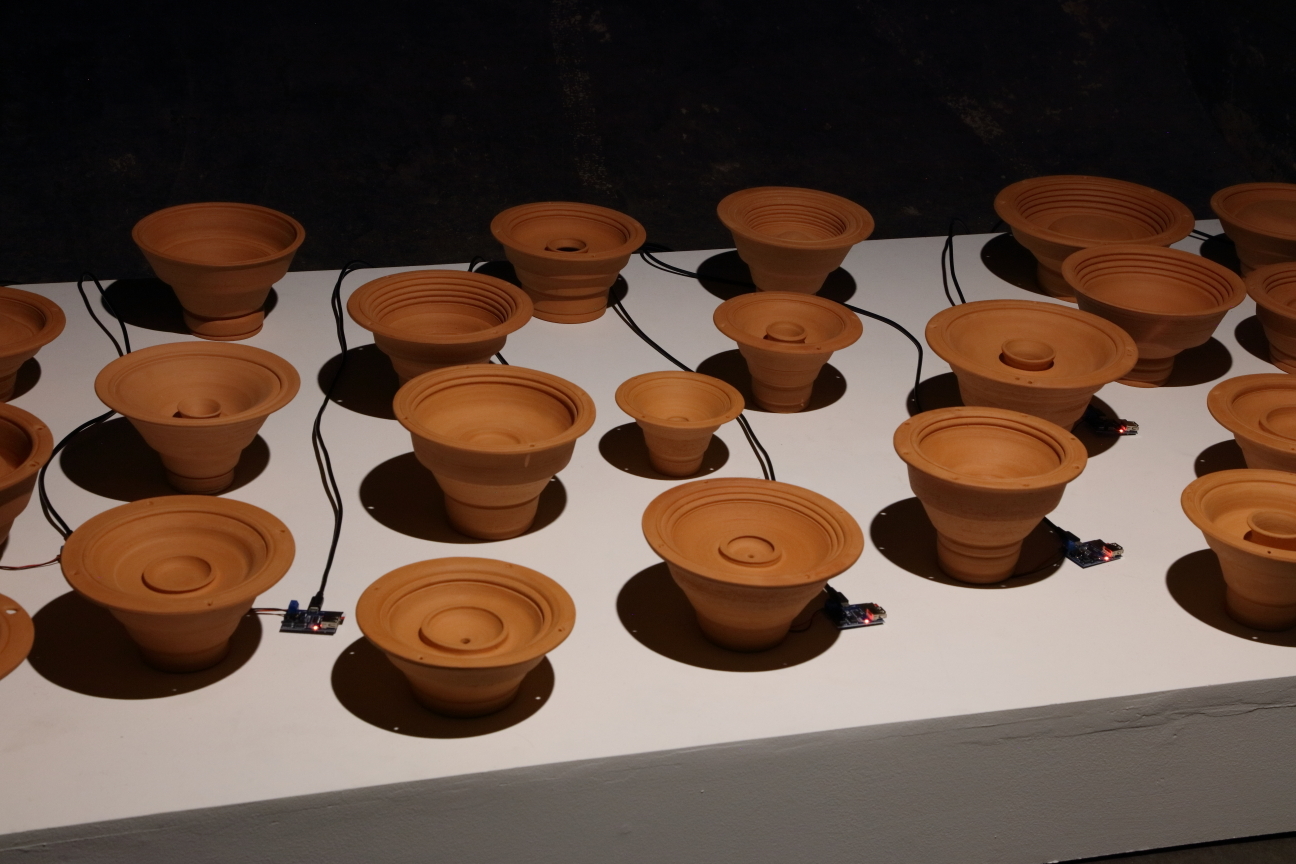 Raheleh Filsoofi will be discussing her work on view in Chute Space.
April 20 / 6:00pm
Special Event
Open Studios
Studio Artist Program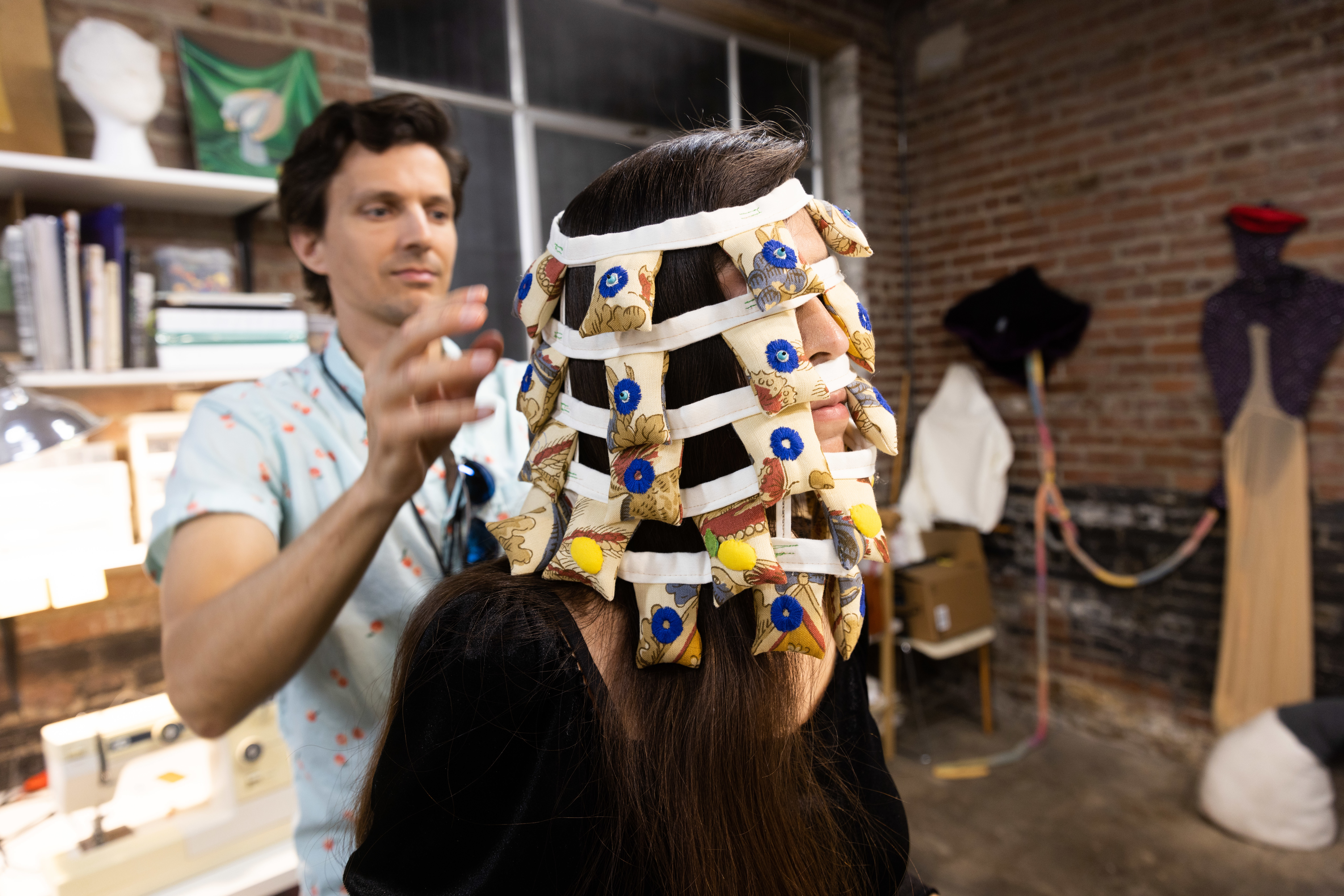 Join us as we spotlight our studio artists, see their work firsthand, and share a cocktail in support of local working artists in Atlanta.