Contemporary Talks
Past Event

March 10, 2022 / 6:00pm – 8:00pm
Taking Care
A Collective Combing Event with Trish Andersen
Activity
---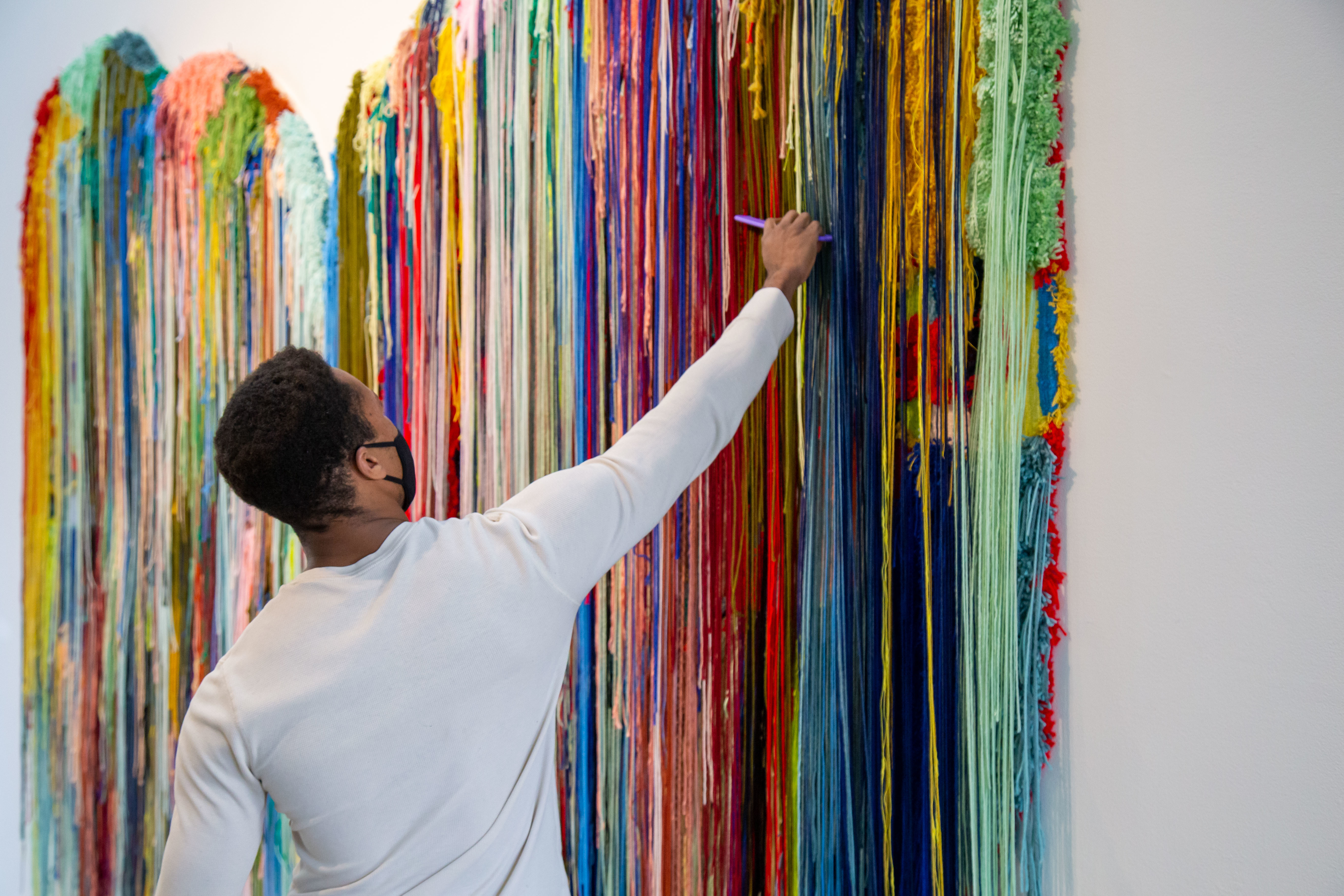 Our new Atrium work Take Care by Trish Andersen explores the ideas of self care and community through her textile practice. Join us at 6pm on March 10 to help us take care of the work through a collective combing event. Combs will be provided, bring your own care.
To care or to not care?
About the many things you do, or say, or believe in a day that are often approached with an absent mind. What's underneath? What more is there to discover when you bring your mind to the present?
You are invited to take part in an energetic grooming. Perhaps, the act of being attentive to our own energy begets an understanding of the impact we have on those around us. Pick up a comb, meet chaos with curiosity. Welcome the understanding that comes when you slow down.
To touch or not to touch?
Take Care.

A card-only bar will be available to attendees 21+.
Parking is free in the lot at Bankhead & Means Street. You can access the lot via Bankhead Avenue and proceed past the parking attendant booth.
Atlanta Contemporary COVID-19 Procedures
Atlanta Contemporary is asking for your help maintaining the safety and health of our visitors, staff, and Studio Artists. Please follow the guidelines below while visiting our space.
- Any visitor who is sick or showing symptoms of COVID-19 or believes they have been exposed to the virus should self-isolate and stay home. Please wait to visit until you have been cleared by a doctor.
- Masks are required inside the galleries and optional outdoors.
- All visitors are invited wash their hands in the bathroom or use provided hand sanitizer upon entry.
- Refrain from touching artwork or walls.
Questions? Email us at support@atlantacontemporary.org.
Bio
As an interdisciplinary artist born and raised in Dalton, Georgia "The Carpet Capital of the World", Trish Andersen's initial attraction to the process of tufting was a means to reconnect with and explore her roots. Years after attending the Savannah College of Art and Design and moving on to live and work in Brooklyn, New York, she began using the medium as an examination of the notion that a thing or a way of being can run in our blood; that perhaps by observing the characteristics of personal origin and establishing commonality and community around those that reverberate in the present, one may be able to begin unearthing the elusive authentic self.
Enter the drips. Combining fibers gathered from field, sheep and those developed on a factory floor, Andersen proves that there is always room for both the vibrant and the muted, the sleek and the wild, cut and looped, soft and cumulus, the dense and the coarse; the unexpected and varied tactile quality of her pieces allow the eyes to open to an emotional one. Her work speaks to the truth that whether they are temporal, cultural, geographical, or interpersonal, boundaries inevitably bleed, and the results are often quite stunning.
Trish lives in Savannah, Georgia and takes projects worldwide.

Related Exhibitions
February 11, 2022 – January 8, 2023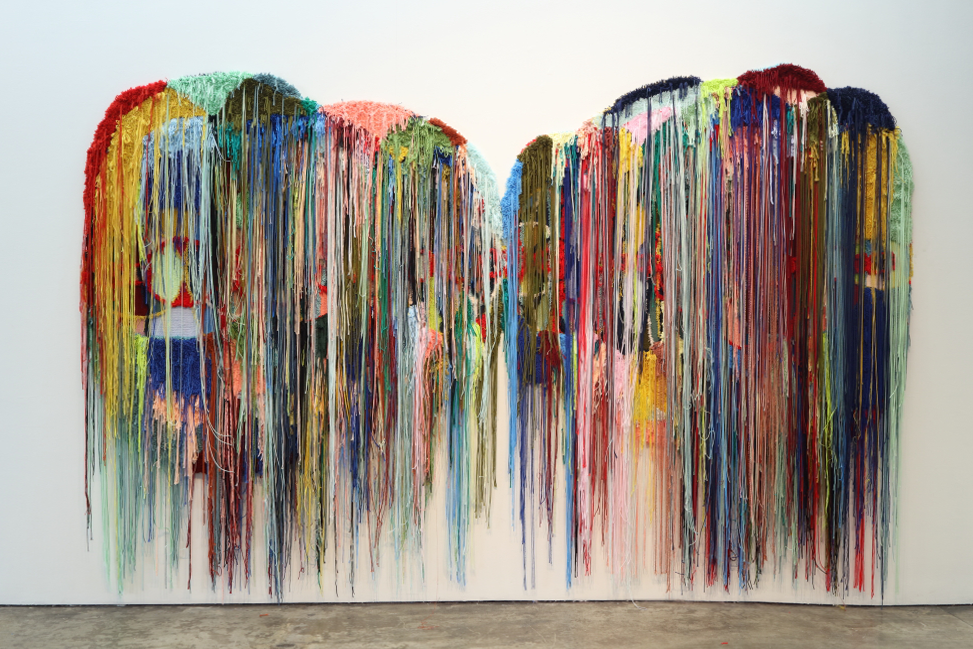 Trish Andersen
Trish Andersen
---
Upcoming Events
September 22 / 3:30pm
Special Event
Music Video as Black Art
Presented by liquid blackness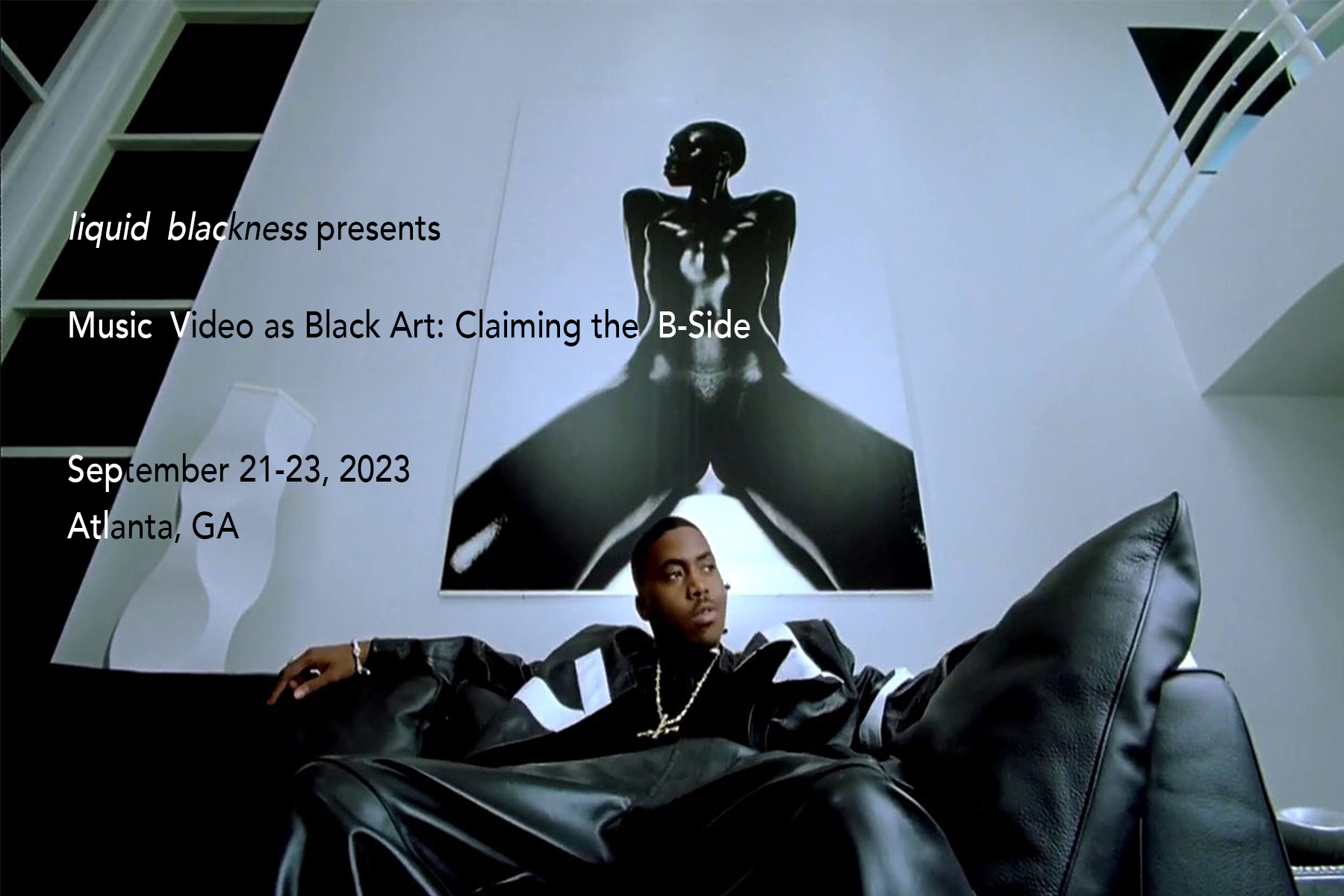 liquid blackness presents Music Video as Black Art: Claiming the B-Side. A Symposium that celebrates the 10-year anniversary of the founding of liquid blackness as a study group.
September 24 / 12:00pm
Contemporary Kids
Contemporary Kids
A free and interactive family-friendly program, Contemporary Kids introduces children to contemporary art and artists through approachable media and hands-on activities.

October 5 / 6:00pm
Open Studios
Open Studios
Studio Artist Program
Join us as we spotlight our studio artists, see their work firsthand, and share a cocktail in support of local working artists in Atlanta.