Contemporary Cocktails
Past Event

May 17, 2018 / 7:00pm – 9:00pm
Thirsty Thursday + Vendor Mixer
On-Site
---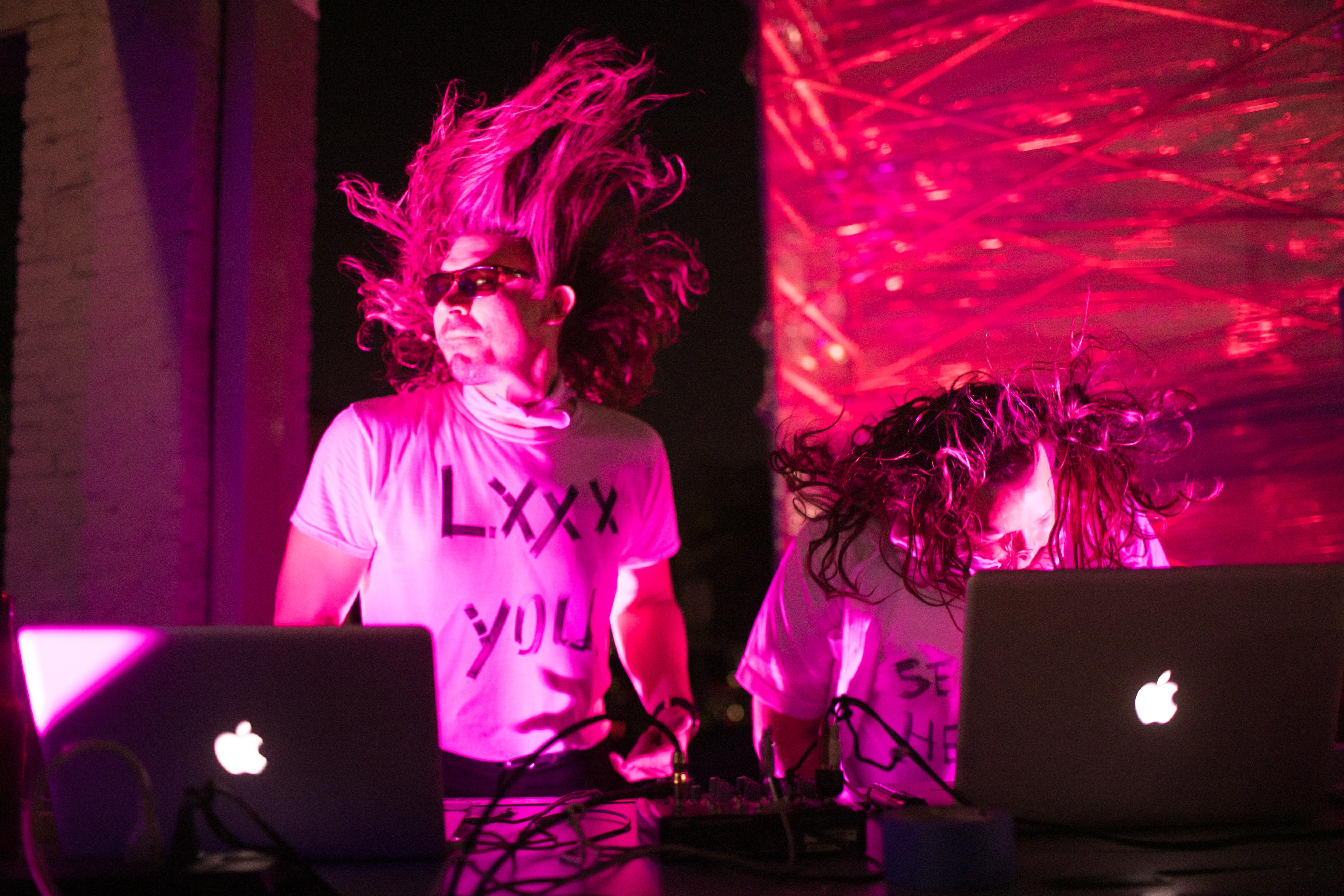 Every Third Thursday - Atlanta Contemporary presents Thirsty Thursday, a cocktail throw-down with our May Mixologist-in-Residence, James Cramer. Enjoy music by local DJ - Mike Stasny.
Please RSVP with the link above or click here. 
Parking is free in the Carriage Works lot at Bankhead & Means streets. You can access the lot via Bankhead Avenue and proceed past the parking attendant booth.
Bios
Mike Stasny is an installation artist, performance artist, and sculptor from the midwest currently working out of Atlanta. He primarily works with raw building materials and broken furniture converting them into "creatures" inspired by natural history museums, sci-fi, and his grandfather - an eccentric taxidermist whom let Mike play in his basement with numerous dead things. His most notorious work to date is "what what in the butt" - a youtube viral video that conflates homosexuality, blackness, and religion into an absurd / escapist cartoon like universe. On occasion, he provides "MUSIC YOU NEED" for art related events.
James Cramer moved to Atlanta from LA 2 years ago and has been learning about the craft of bartending ever since. With no bartending experience whatsoever upon arrival to Atlanta, James began working at Biltong Bar in Ponce City Market. Very quickly James began to learn about the craft of making cocktails and is now the Head Bartender and is responsible for making signature cocktails for the menu.
---
Upcoming Events
October 21 / 6:00pm
Workshop
Pop Up
On-site art making for all ages and ability levels to explore contemporary art through a variety of techniques and experiences.

October 21 / 7:00pm
Performance
Xavier Lewis
Join us for live performances by Xavier Lewis in support of his show The Angst of the Proletariat.
October 24 / 12:00pm
Contemporary Kids
Contemporary Kids
A free and interactive family-friendly program, Contemporary Kids introduces children to contemporary art and artists through approachable media and hands-on activities.