Past Event

February 9, 2019 / 2:00pm – 3:00pm
Those Winter Sundays
Poetry reading by Masud Olufani
Special Event
---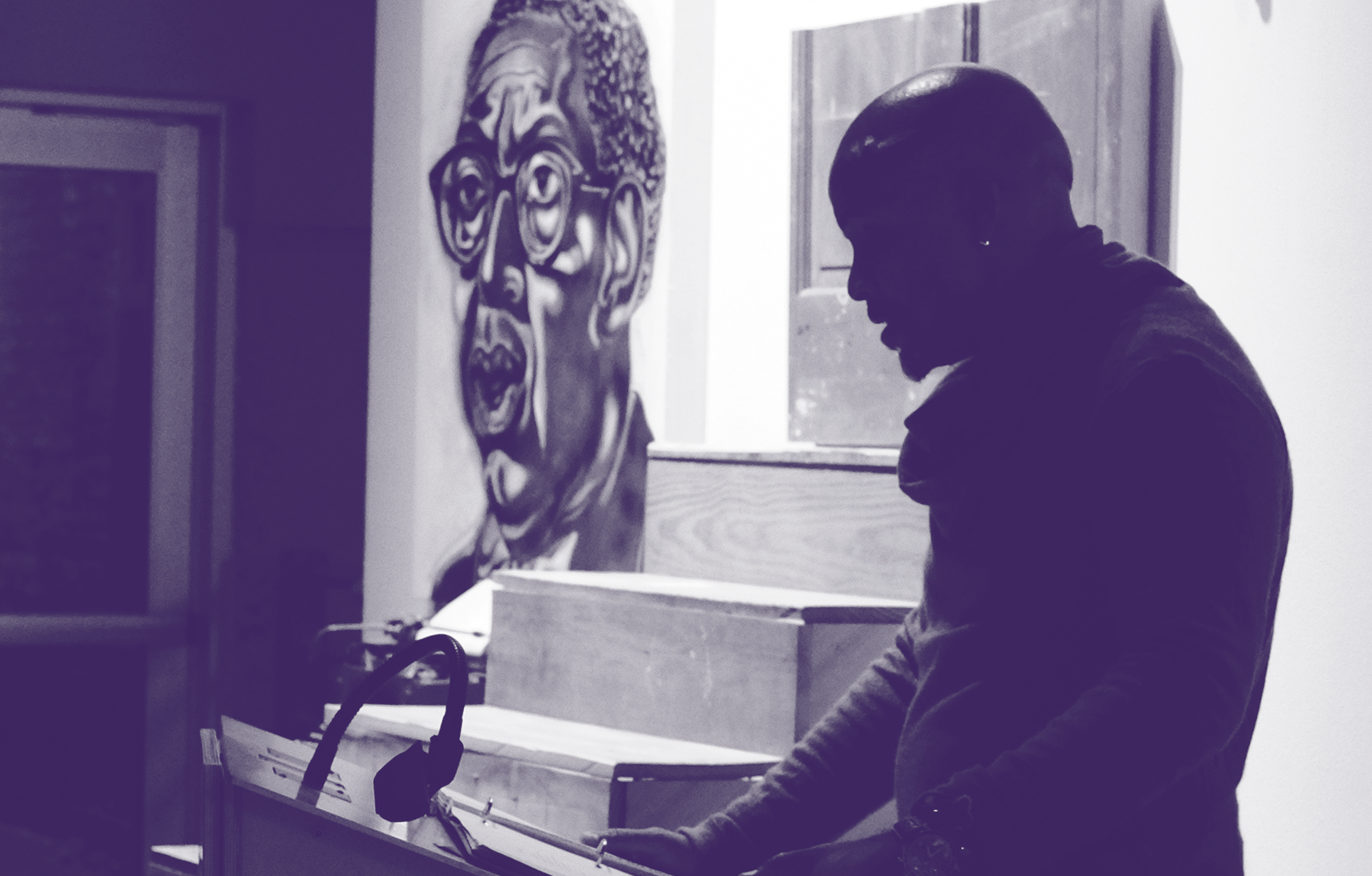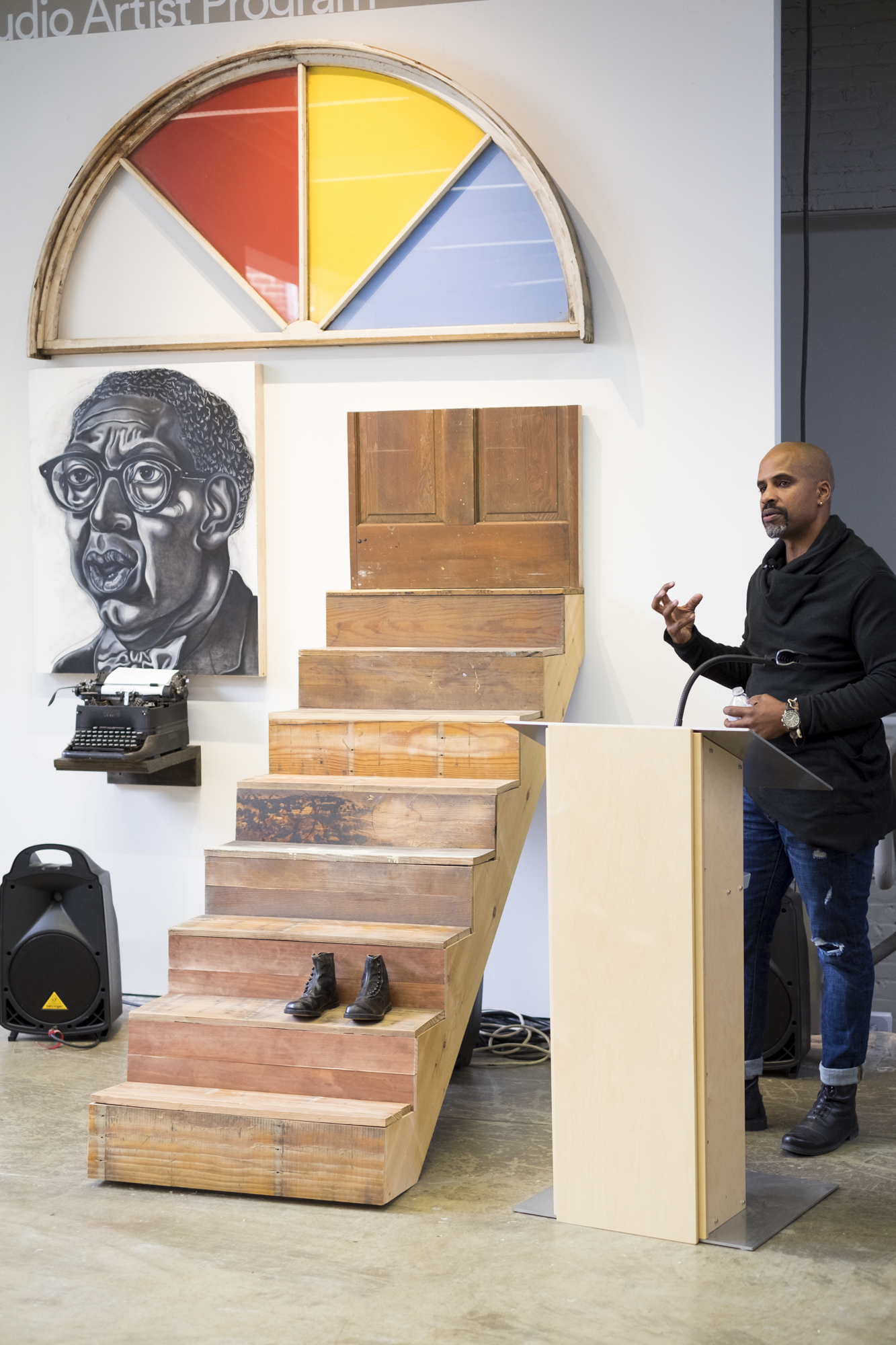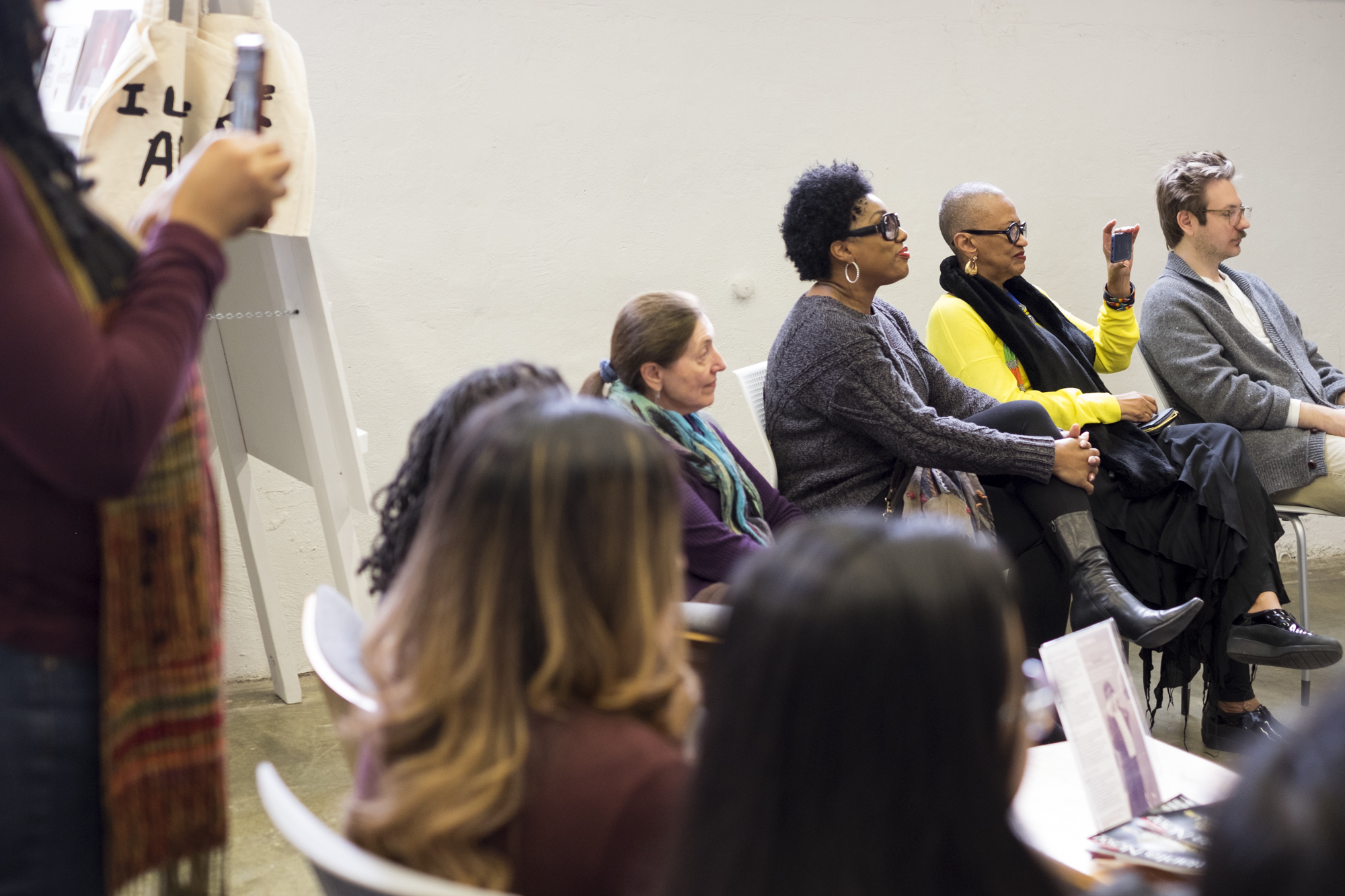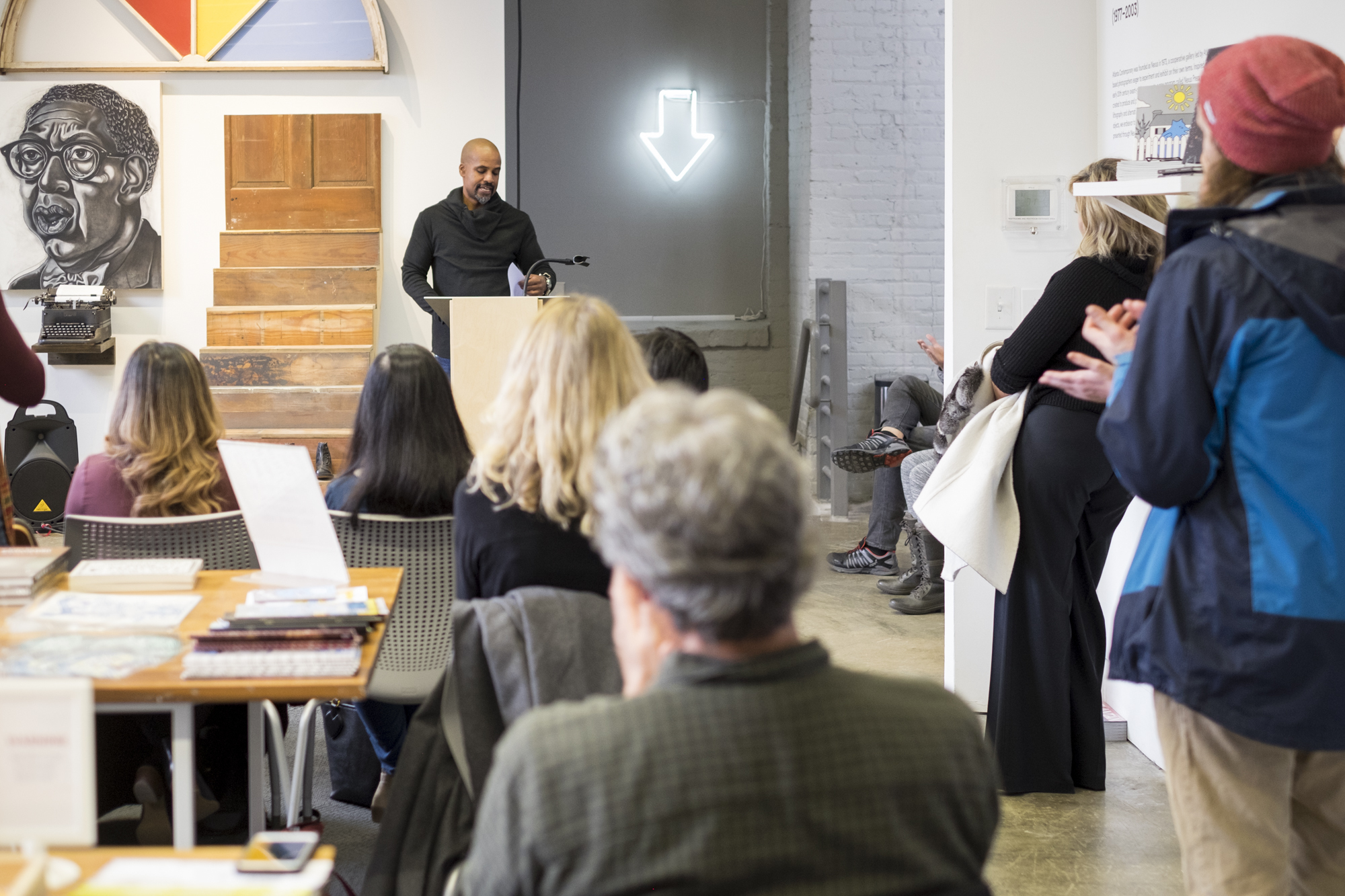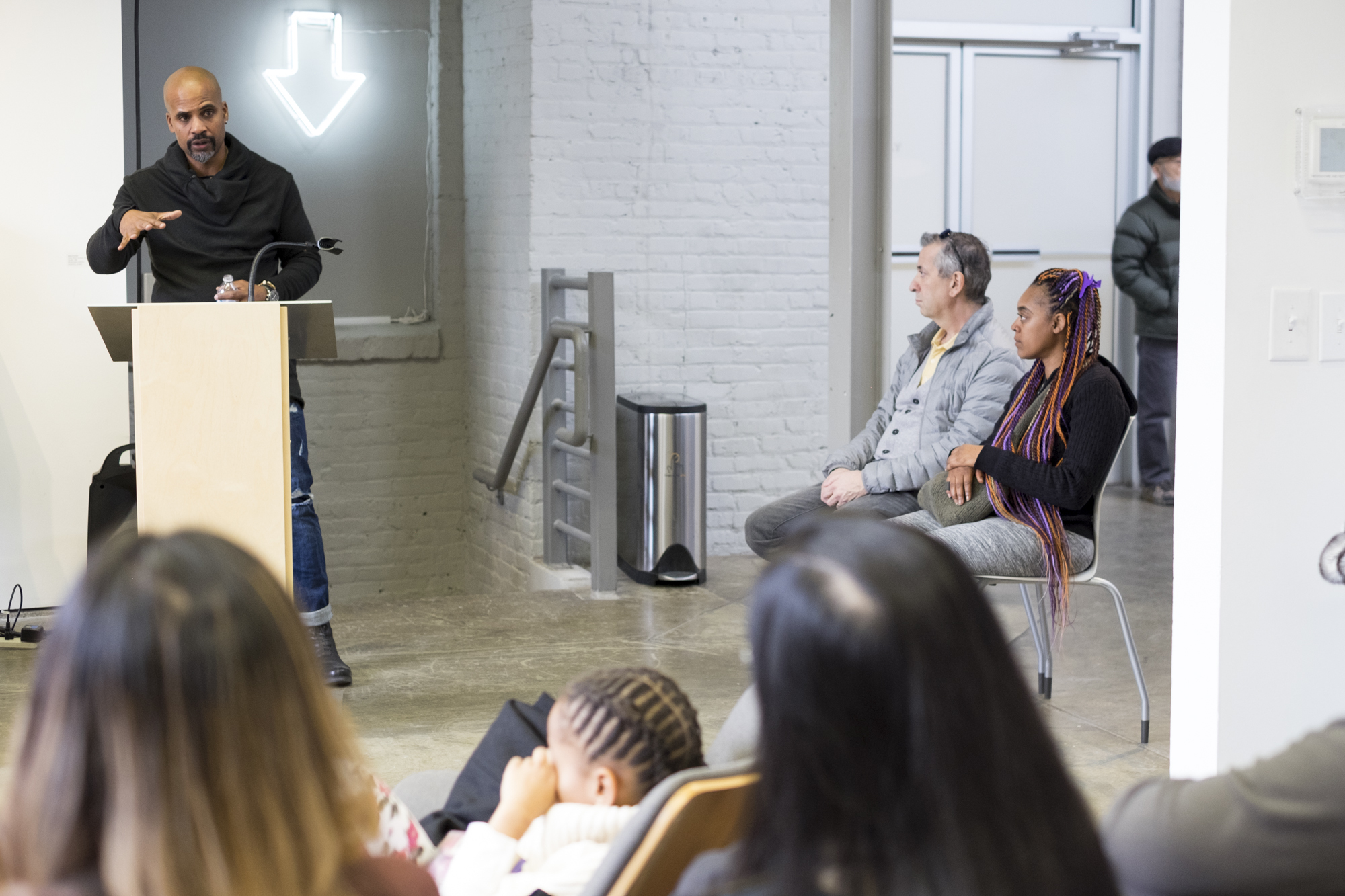 Studio Artist Masud Olufani joins us to recite Those Winter Sundays, a poem by Robert Hayden, and a selection of his own poems. Olufani will discuss themes of Hayden's poems and how they impact Olufani's piece Those Winter Sundays: Elegy for Robert Hayden, 1989, currently on view on our Studio Artist Program Wall.
Parking is free in the lot at Bankhead & Means streets. You can access the lot via Bankhead Avenue and proceed past the parking attendant booth.
Bio
Masud Ashley Olufani (MAO) is an Atlanta based actor and mixed media artist whose studio practice is rooted in the discipline of sculpture. He is a graduate of Arts High School in Newark, N.J., Morehouse College and The Savannah College of Art and Design where he earned an M.F.A. in sculpture in 2012. Masud has exhibited his work in group and solo shows in Atlanta, Georgia; New Orleans; Louisiana; Chicago, Illinois; Richmond, Virginia; Lacoste, France; and Hong Kong, China. The artist has completed residencies at The Vermont Studio Center; SCAD Alumni Artist in Residence in Savannah; The Hambidge Center for Arts and Sciences in Rabun, GA.; and Creative Currents in Portobello, Panama. He is a recipient of a 2015 Idea Capital Grant; a Southwest Airlines Art and Social Engagement grant; a recipient of 2015-16' MOCA GA Working Artist Project Grant, and is a member of the 2014-15' class of the Walthall Fellows. He has appeared in numerous television shows including Being Mary Jane, Devious Maids, Satisfaction, and, Nashville, and will be a featured actor in the feature film All Eyez on Me: The Tupac Shakur Story.
---
Upcoming Events
December 12 / 7:00pm
Performance
SAME | SAME with Extremely Michael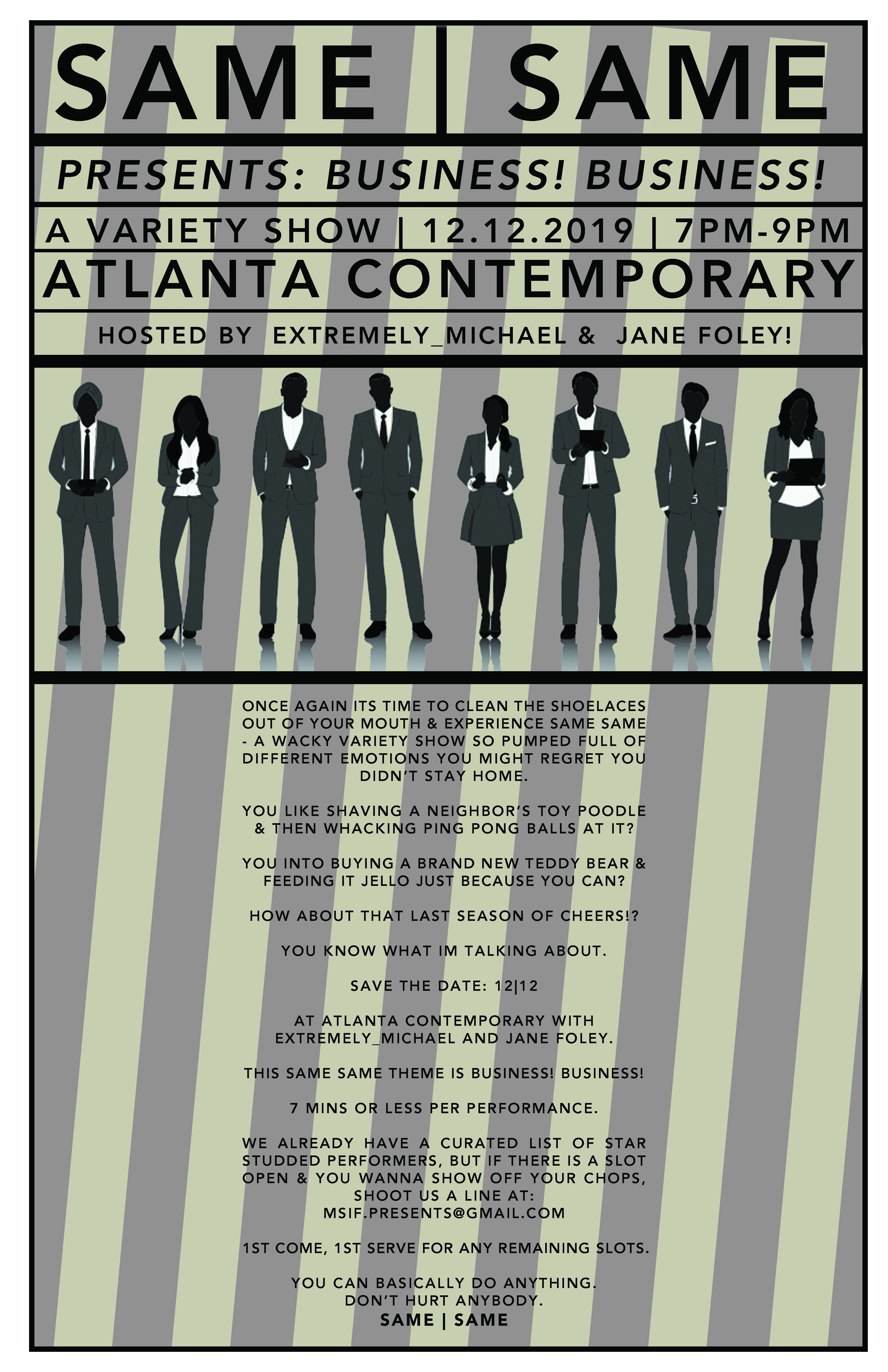 A semi-curated absurdist variety show intended for the "old timer" in you to let loose and have some fun before having to be in bed at a reasonable hour.
December 14 / 12:00pm
Contemporary Talks
Curator Tour: Coco Hunday
with Jason Lazarus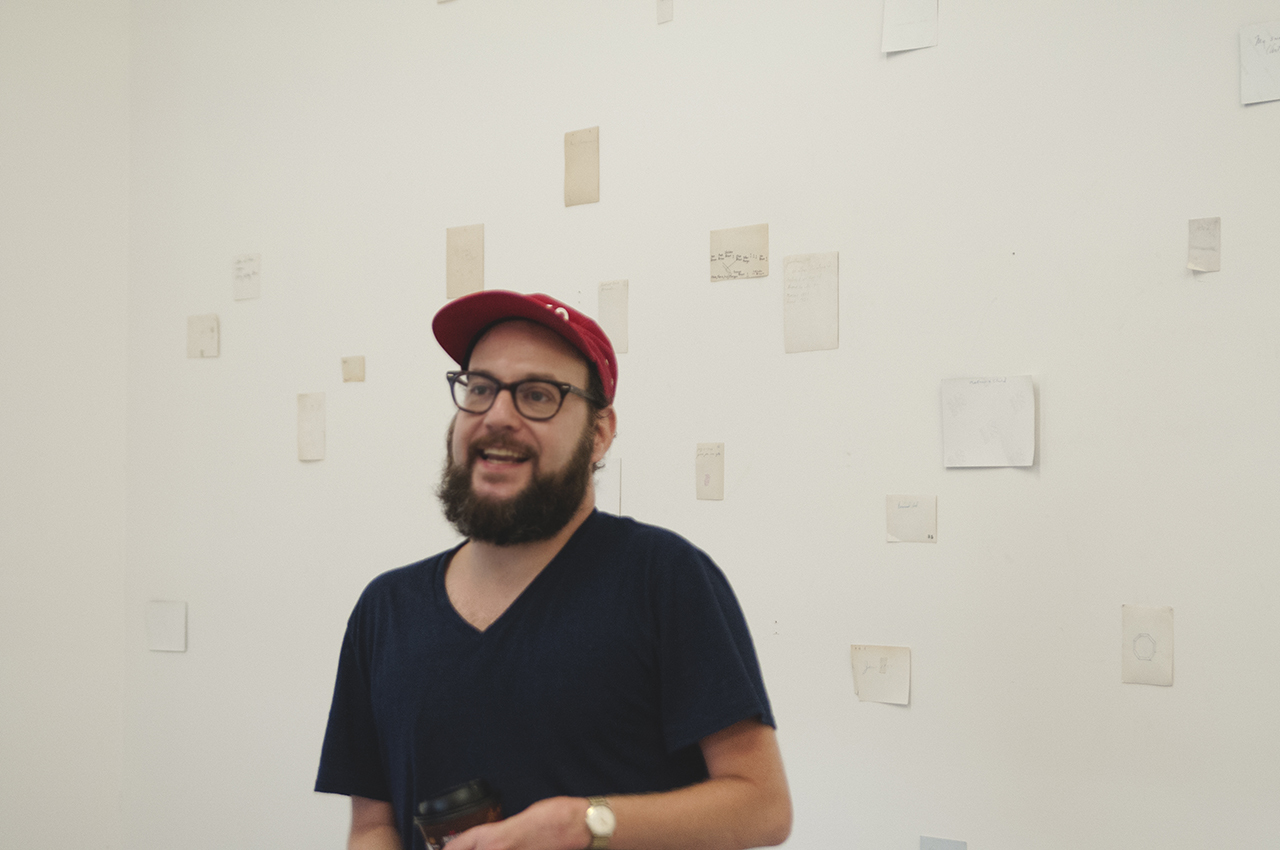 Tour the Contemporary On-Site exhibition with Coco Hunday director Jason Lazarus

December 15 / 12:00pm
Contemporary Kids
Contemporary Kids
A free and interactive family-friendly program, Contemporary Kids introduces children to contemporary art and artists through approachable media and hands-on activities.