Contemporary Cocktails
Past Event

March 21, 2019 / 7:00pm – 9:00pm
TTTHURSDAY with YNPN
Presented by
Young Nonprofit Professionals Network
TTTHURSDAY
---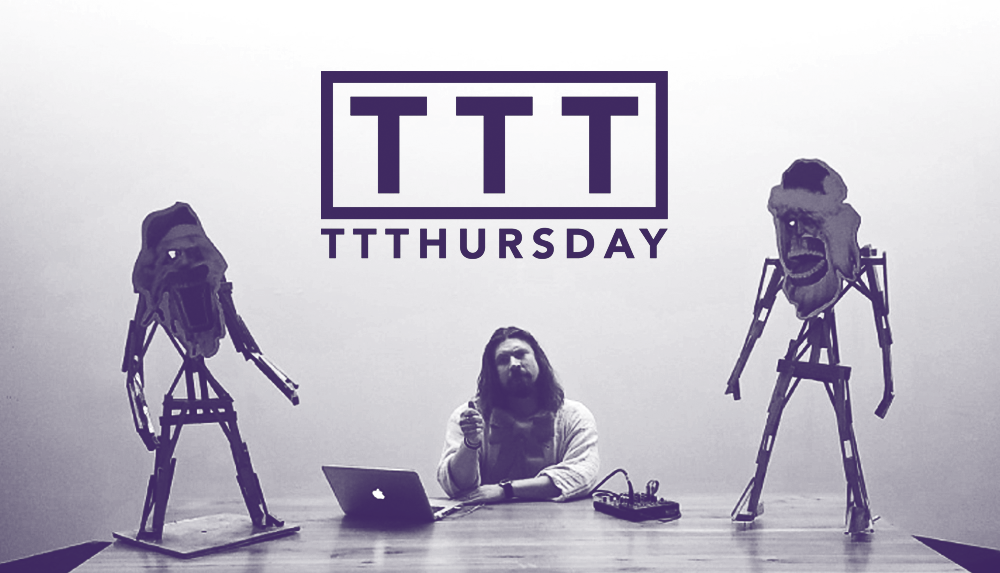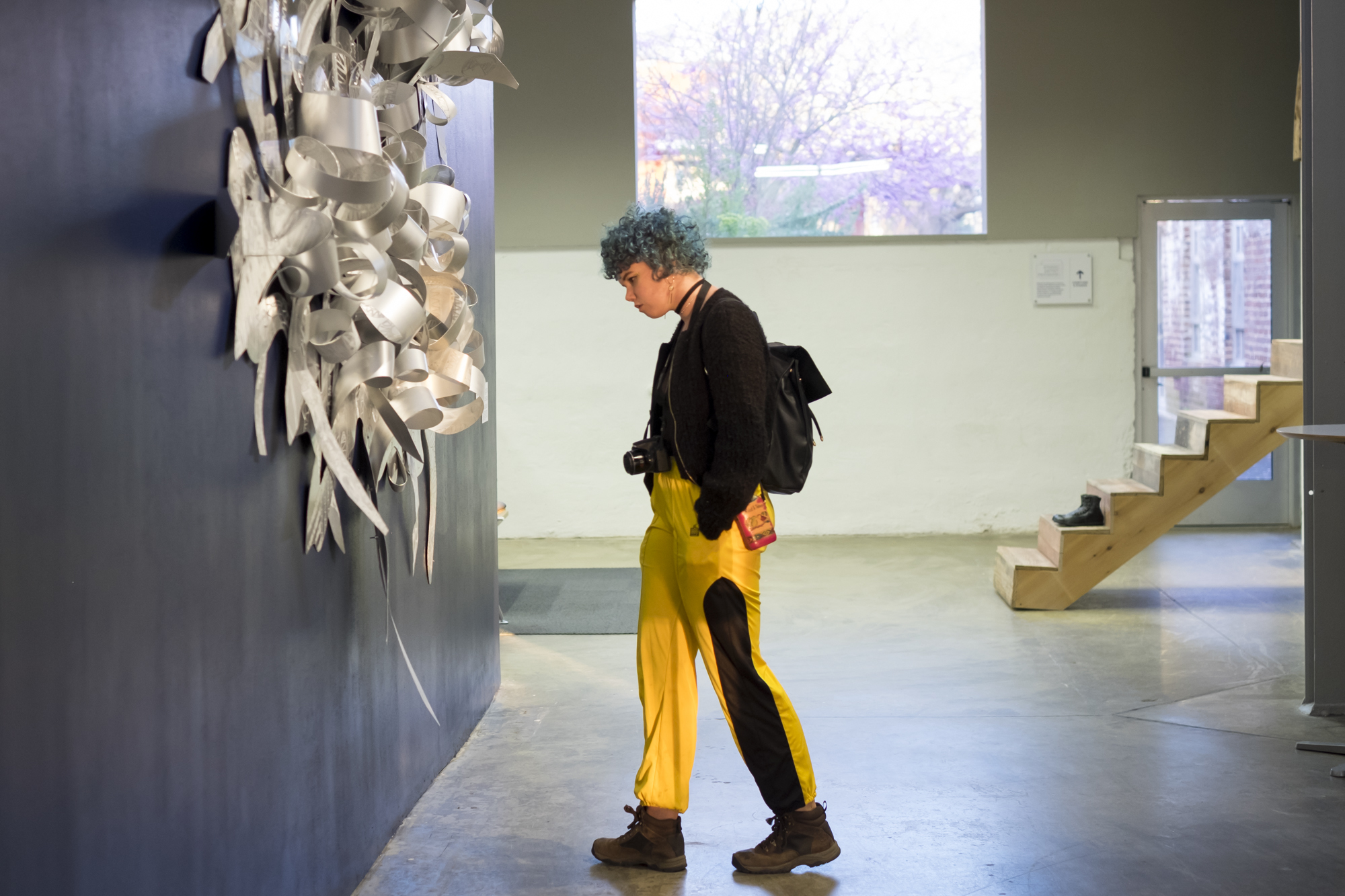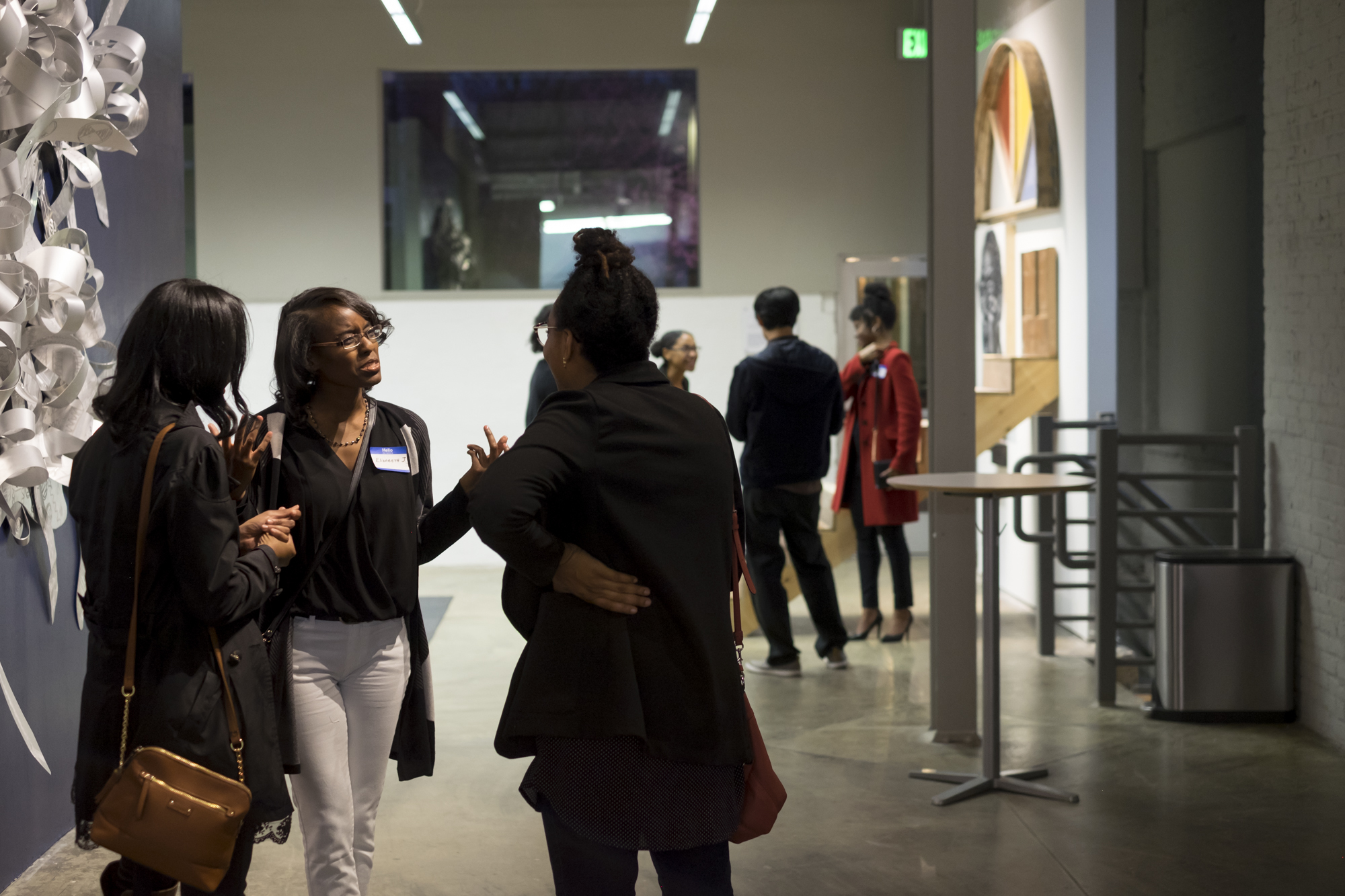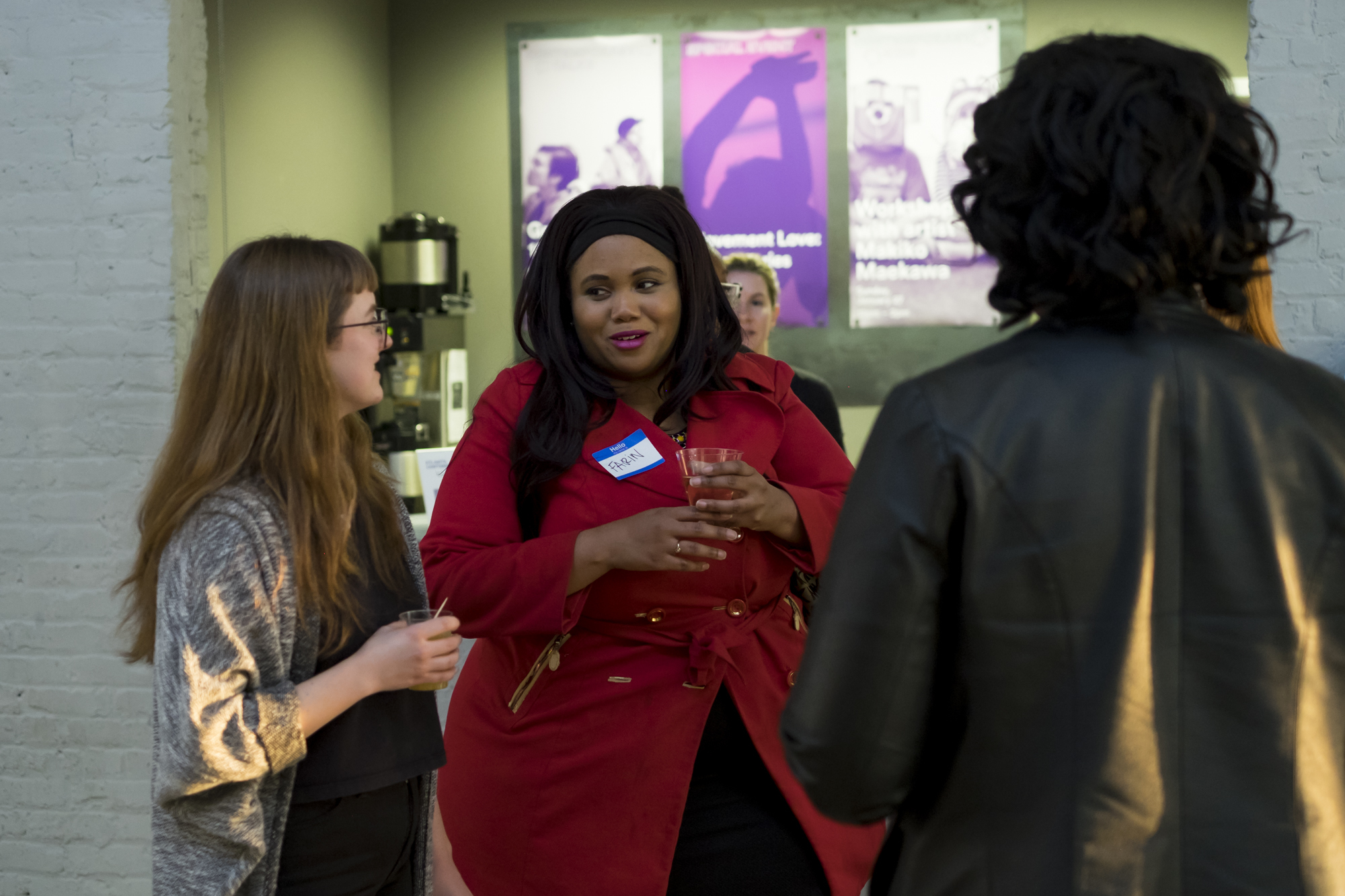 Every Third Thursday enjoy people, drinks, art, and "MUSIC YOU NEED" provided by DJ Extremely Michael at Atlanta Contemporary. This installment of TTTHURSDAY is in partnership with Young Nonprofit Professionals Network. 'YNPN Atlanta at Atlanta Contemporary' is a collaborative event between Young Nonprofit Professionals Network - Atlanta and Atlanta Contemporary where guests can network and socialize and enjoy beautiful artwork.

Our Mixologist-in-Residence will be providing specialty cocktails for the month of March. Cash/card bar.
Parking is free in the lot at Bankhead & Means streets. You can access the lot via Bankhead Avenue and proceed past the parking attendant booth.

This is a FREE event- Skip sign in at the front desk! All you need to do is RSVP with the link above or click here.

Bios
Mike Stasny is an installation artist, performance artist, and sculptor from the midwest currently working out of Atlanta. He primarily works with raw building materials and broken furniture converting them into "creatures" inspired by natural history museums, sci-fi, and his grandfather - an eccentric taxidermist whom let Mike play in his basement with numerous dead things. His most notorious work to date is "what what in the butt" - a youtube viral video that conflates homosexuality, blackness, and religion into an absurd / escapist cartoon like universe. On occasion, he provides "MUSIC YOU NEED" for art related events.
Young Nonprofit Professionals Network: YNPN Atlanta works towards advancing the careers of young professionals in the Metro Atlanta area through networking and professional opportunities. YNPN Atlanta sees an effective, viable, and inclusive nonprofit sector in Metro Atlanta that engages young professionals as an integral part of the nonprofit community, supporting those individuals in their growth and future leadership. A YNPN Atlanta paid membership includes social activities, community service projects, and professional development opportunities through out the year. Find out more about YNPN Atlanta by clicking here: http://ynpnatlanta.org.
---
---
Upcoming Events
December 17 / 12:00pm
Special Event
Holiday Market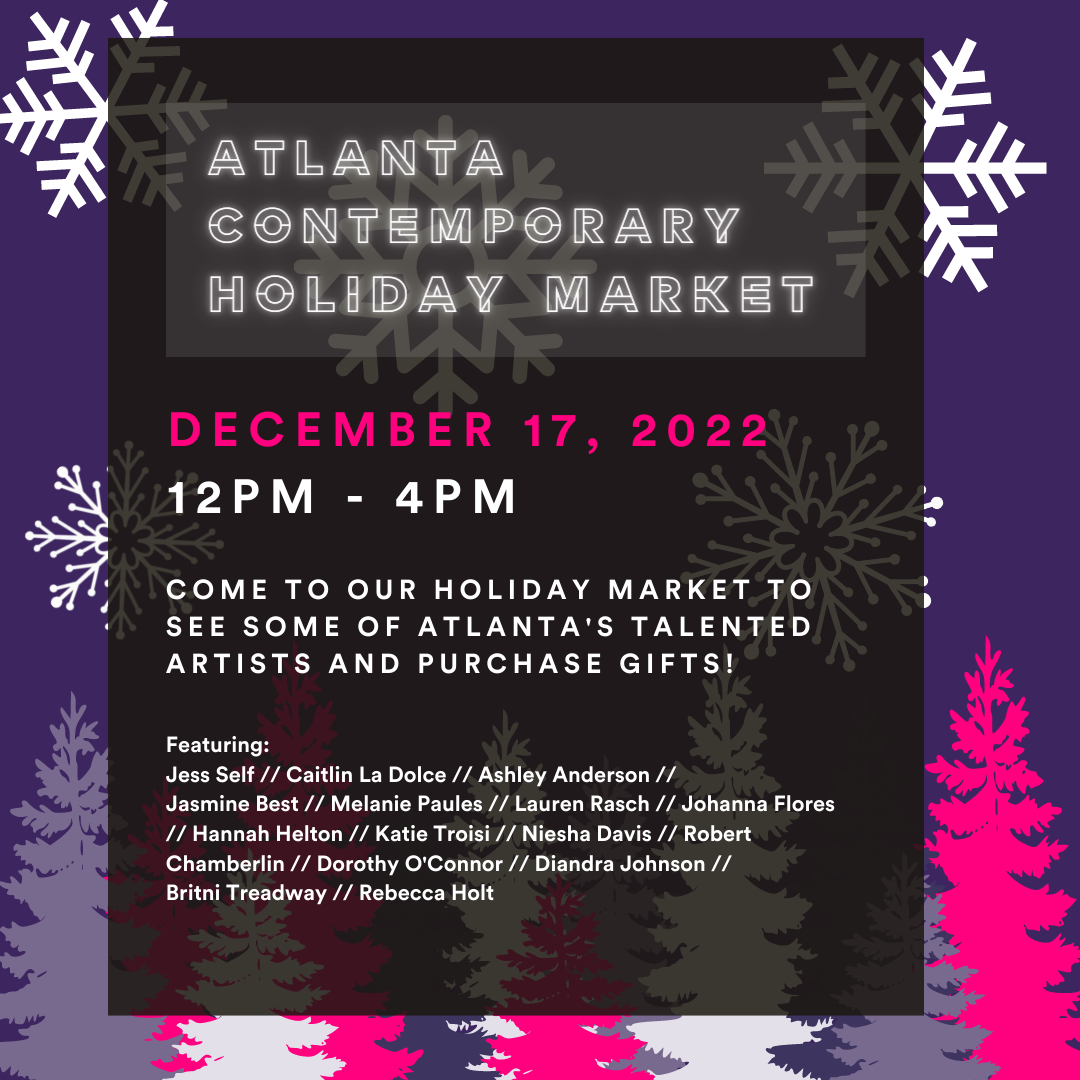 Shop our Holiday Market at Atlanta Contemporary.
December 18 / 12:00pm
Contemporary Kids
Contemporary Kids
A free and interactive family-friendly program, Contemporary Kids introduces children to contemporary art and artists through approachable media and hands-on activities.