November 12, 2021 – November 13, 2021
Up Close and Personal
An Evening with Full Radius Dance
Presented by
Full Radius
Performance
---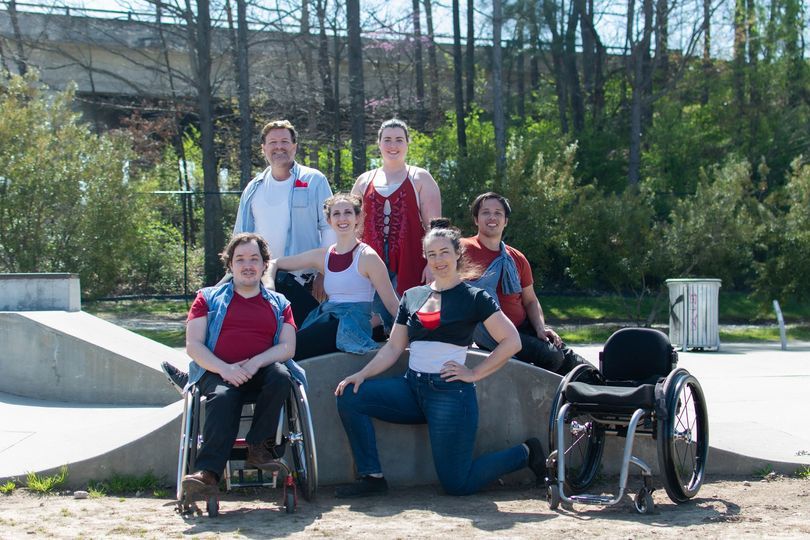 Full Radius Dance, a physically integrated (dancers with and without disabilities) dance company presents an intimate evening of new work. Up Close and Personal is a dance concert featuring work by Full Radius Dance company members for Full Radius Dance company members.

This event occurs on November 12 and 13, 2021 from 7-8pm. 
About the Event

This in-person event will take place outside. Masks are required inside and are optional outside.

Parking is free in the Carriage Works lot at Bankhead & Means streets. You can access the lot via Bankhead Avenue and proceed past the parking attendant booth.

Bio
Founded in 1990 by Artistic and Executive Director, Douglas Scott, the organization was originally known as Dance Force. The company began as a 'traditional' dance company in which all members were professional dancers without disabilities.
Full Radius Dance maintains a highly rigorous and active performance schedule in the Greater Atlanta area, as well as regionally, nationally, and internationally. Locally, the company presents an annual repertory concert and produces the annual Modern Atlanta Dance (MAD) Festival. The company is committed to redefining the boundaries of dance through performance, education, and advocacy, and constantly seeks opportunities to promote its core values for body positivity. At Full Radius Dance, we believe that your body is perfect, has undiscovered movement, and can experience dance.

---
Upcoming Events
October 21 / 6:00pm
Workshop
Pop Up
On-site art making for all ages and ability levels to explore contemporary art through a variety of techniques and experiences.

October 21 / 7:00pm
Performance
Xavier Lewis
Join us for live performances by Xavier Lewis in support of his show The Angst of the Proletariat.
October 24 / 12:00pm
Contemporary Kids
Contemporary Kids
A free and interactive family-friendly program, Contemporary Kids introduces children to contemporary art and artists through approachable media and hands-on activities.