Past Event

May 22, 2020 / 11:00am – 4:00pm
Anthotypes Virtual Pop-Up
Virtual
Activity
---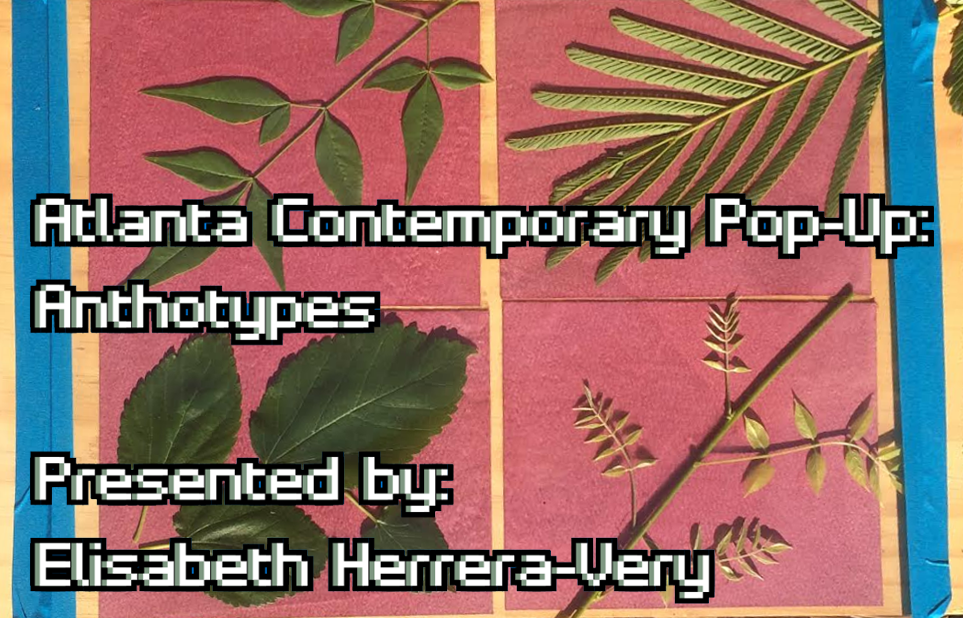 We want to stay connected and creative with our community during these unprecedented times. 
Our first opportunity we are sharing is our Virtual Pop-Up. For the next few weeks, arts instructor Elisabeth Herrera is sharing virtual activities to keep you inspired. Follow along with each activity and share your creations with us on Instagram (@atlantacontemporary) with the hashtag #ACMAKES
We look forward to seeing everyone's creations and continuing the excellent conversations we usually have in person in a digital space.

Anthotype Photographs

What is an anthotype?
Anthotypes utilize sunlight and photosensitive materials in plants to create photographic prints.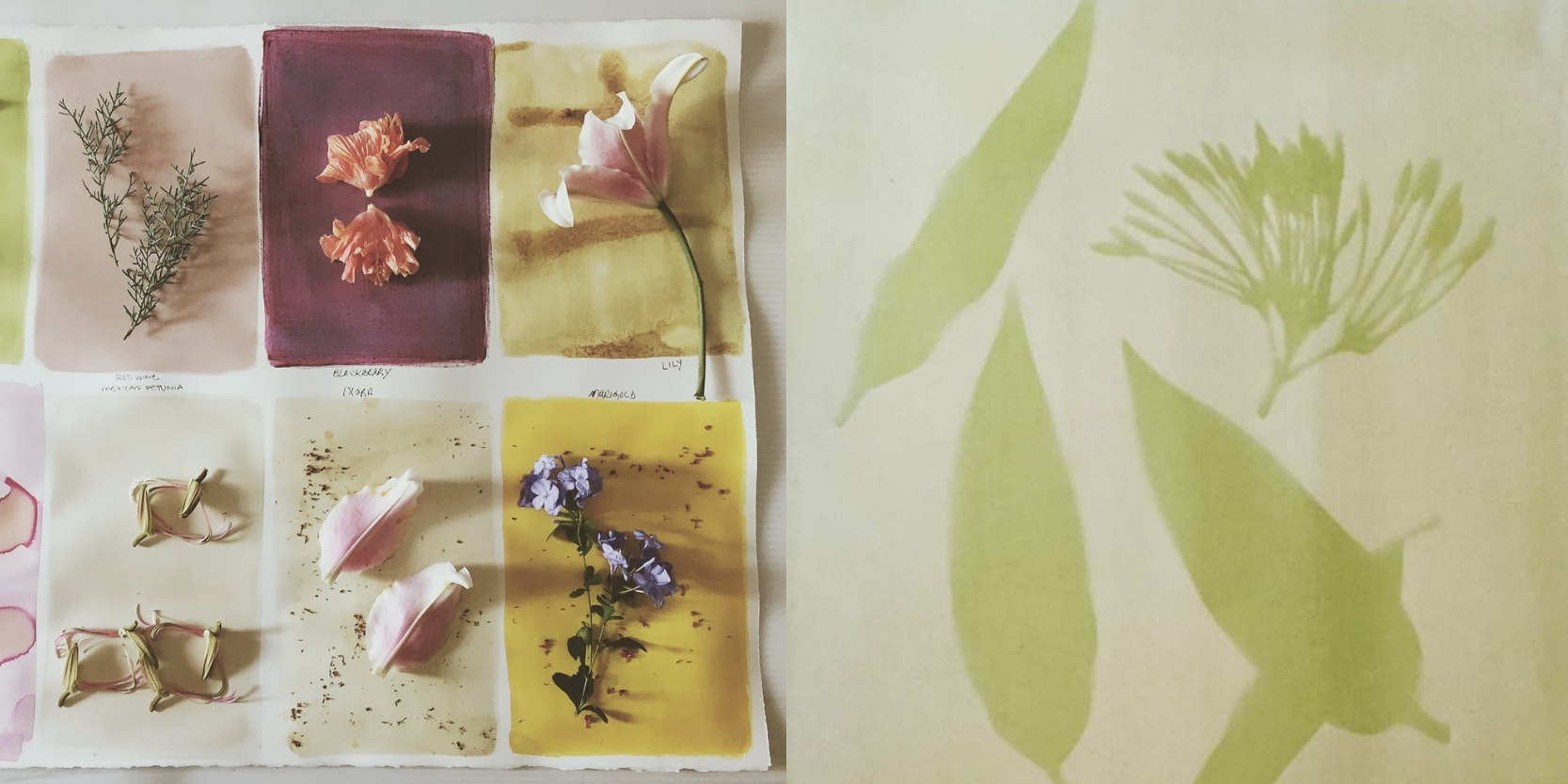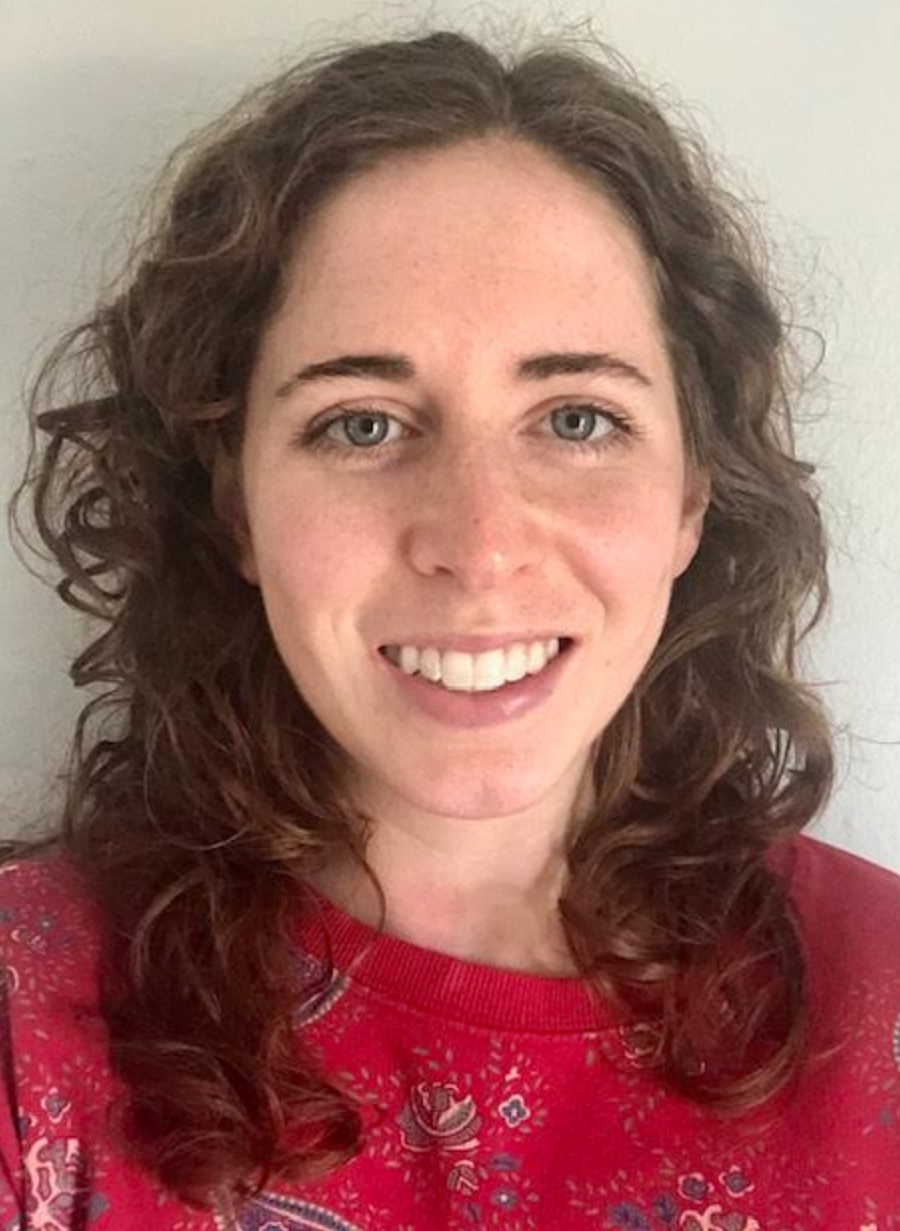 There are many different ways contemporary artists use photography techniques in their creative process.
Nettie Edwards from Gloucestershire in England makes Anthotypes from her iPhone photographs making emulsions from the garden. "My work is created at the intersection of the digital and natural world".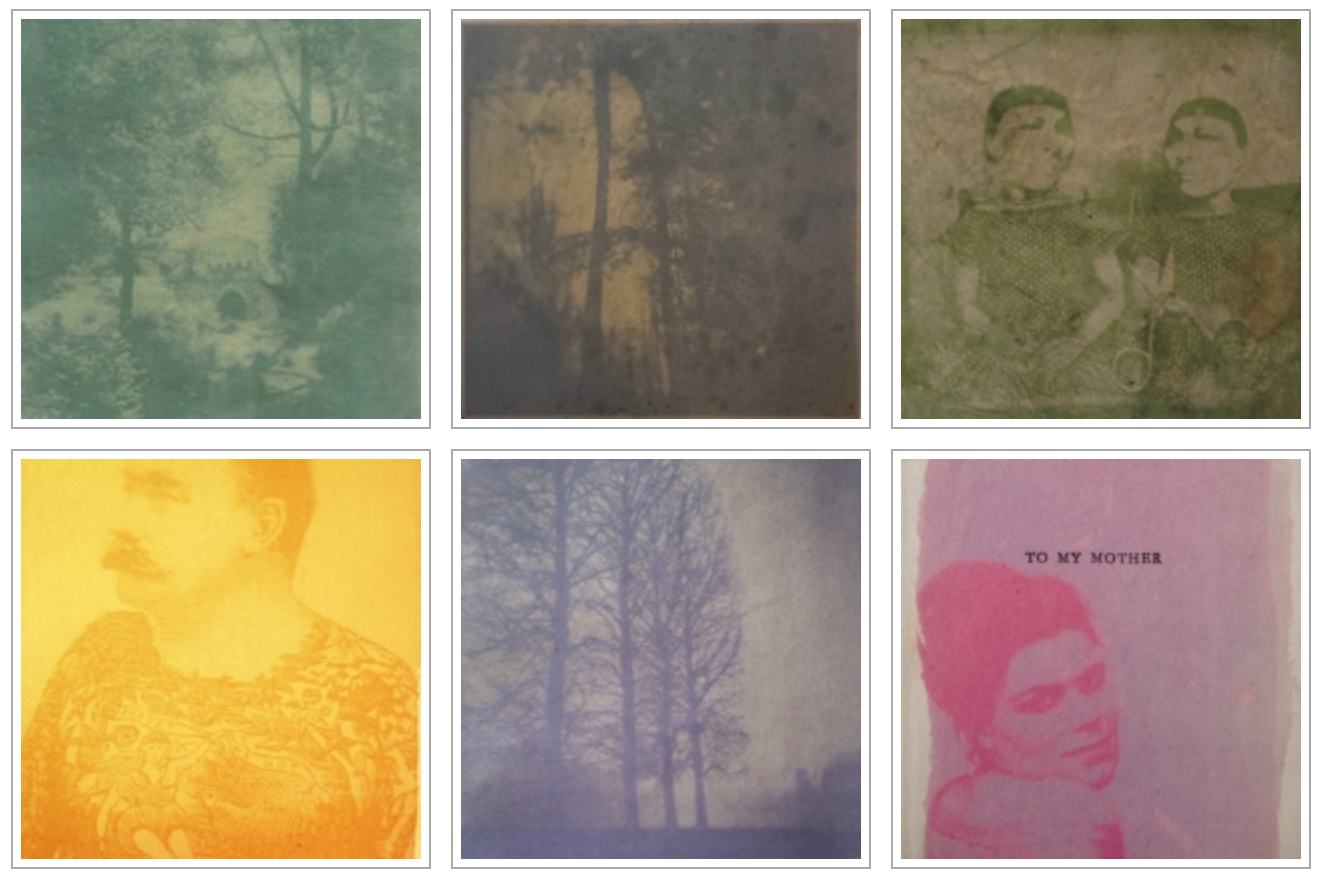 Last year we exhibited a collection of photos by Bryan Graf which explored a wide variety of photography techniques.

Materials needed for creating your anthotypes:
Watercolor paper
Wide paintbrush
Piece of glass (try removing the glass from a picture frame)
Red wine (that old bottle that's been sitting around half empty for far too long)
• Kudos if you posses the will power to reserve the last glass of wine for your art making.
• Kitchen scraps, like spinach or avocado skins make great natural dye as well.
Composition materials
• Think about flat items you would like to capture in your anthotype. Plants, lace, and paper cut outs work great in this process.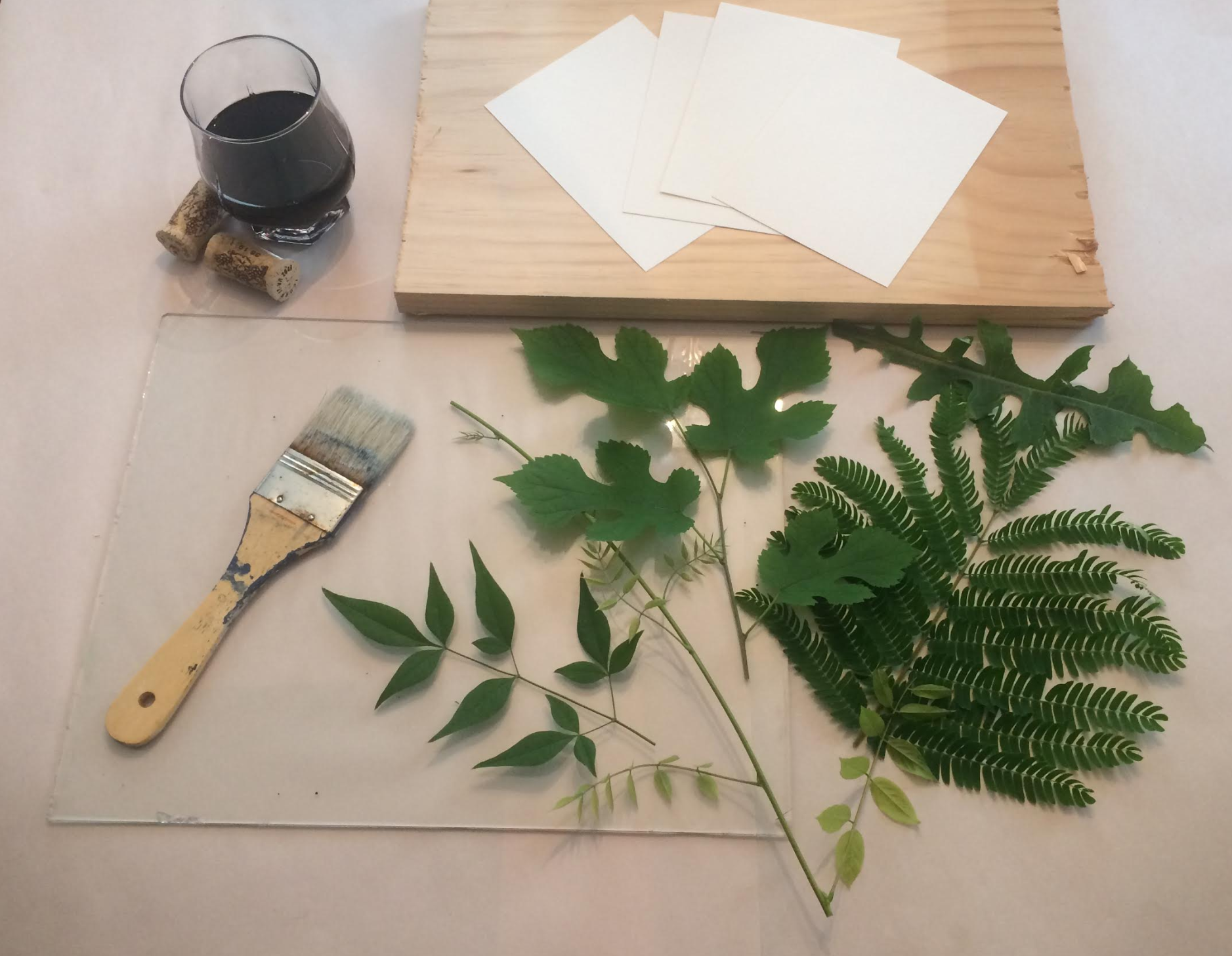 Step 1: paint your paper with red wine
• Set up your workspace in a dimly lit area to better control your exposure time.
• Use red wine to paint your entire paper with even layers of color. Painting across the paper horizontally, then painting vertically can reduce the appearance of brushstrokes on your watercolor paper.
• The more layers the darker the color. The color progression below is the result of 5 layers, 10 layers, and 15 layers.

Step 2: create your composition
• Use flat objects to crate your composition. Arrange your found objects, leaves, paper cut outs, etc. to create a layout you like.
• The areas that are covered up will remain dark (positive space). The areas around the object (negative space) will become very light in color.
• Ensure you complete this step in a dimly lit workspace.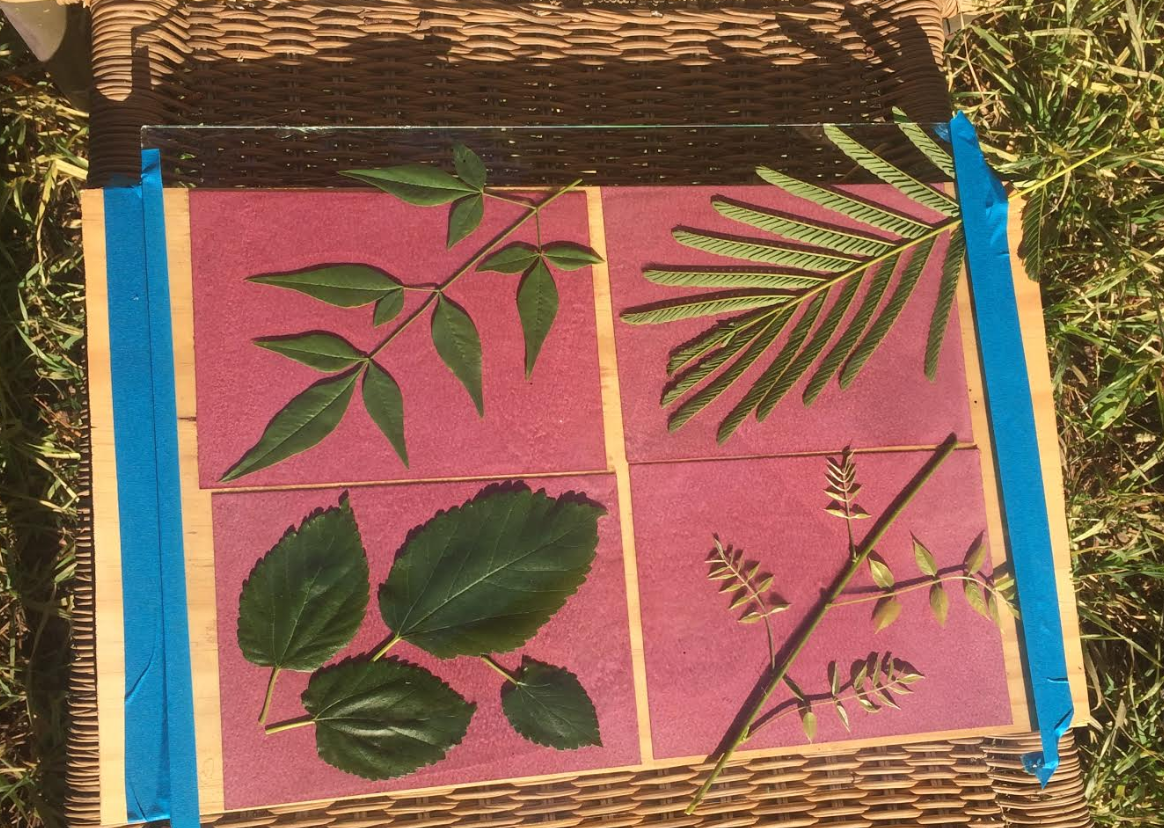 Step 3: expose your anthotype and wait patiently
• Place a piece of glass on top of your composition. This will keep all of your elements in the exact same place throughout the exposure process. Taping the glass to a board will help keep items in place if your anthotype needs to be moved throughout the exposure.
• Place your anthotype in full sunlight for one week if using wine. Different materials require different exposure times, some take only one day to fully expose.
• Ensure your anthotype is in an area where it will be dry and unbothered throughout the exposure time.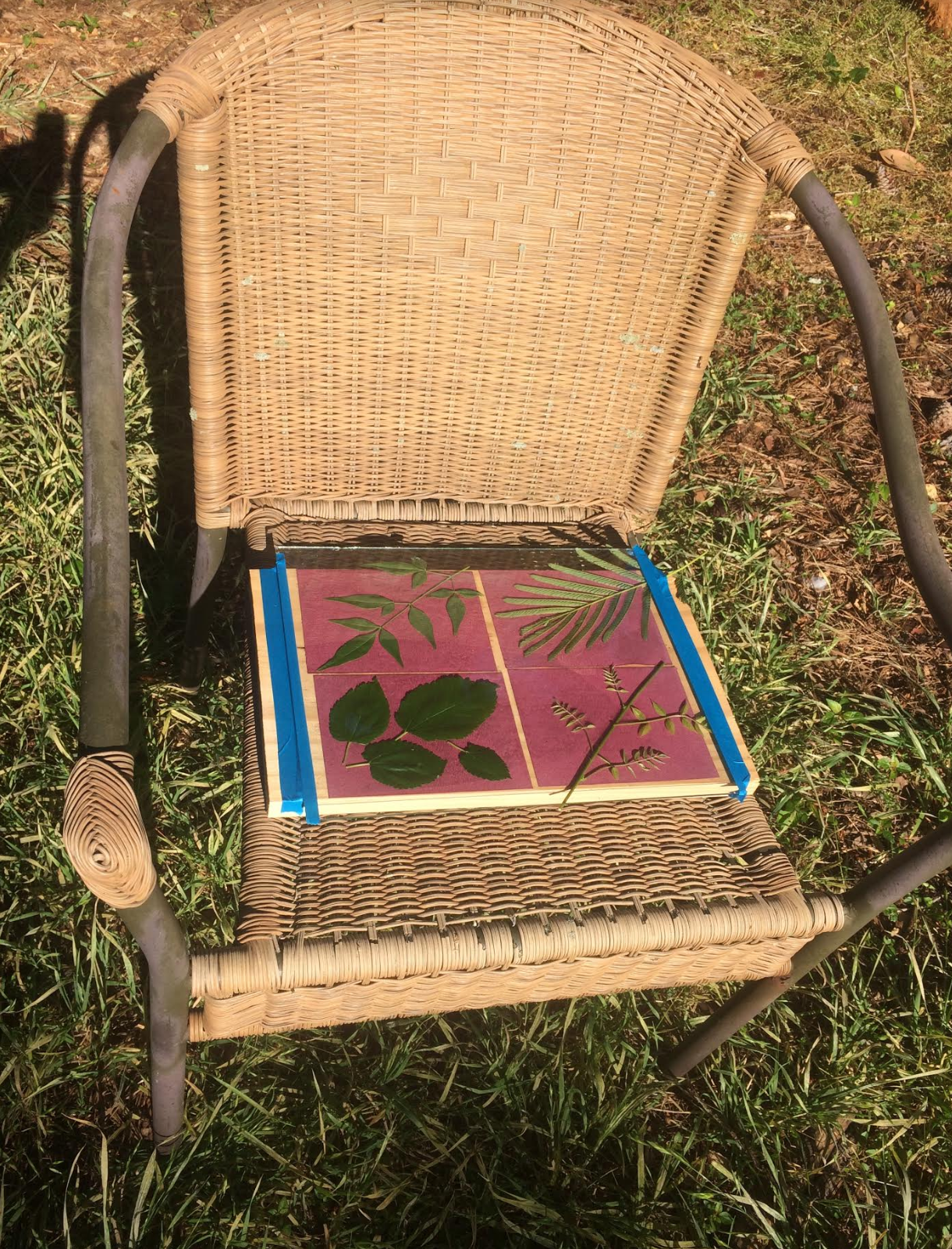 Step 4: reveal your anthotype
• After several days in full sunlight it will be time to reveal your prints.
• The anthotype process can take a fair amount of trial and error. Try creating anthotypes in batches to experiment with various natural dyes, different painting techniques, and exposure times.
• If you enjoy this process try out some different types of plant materials to utilize different colors in your anthotypes.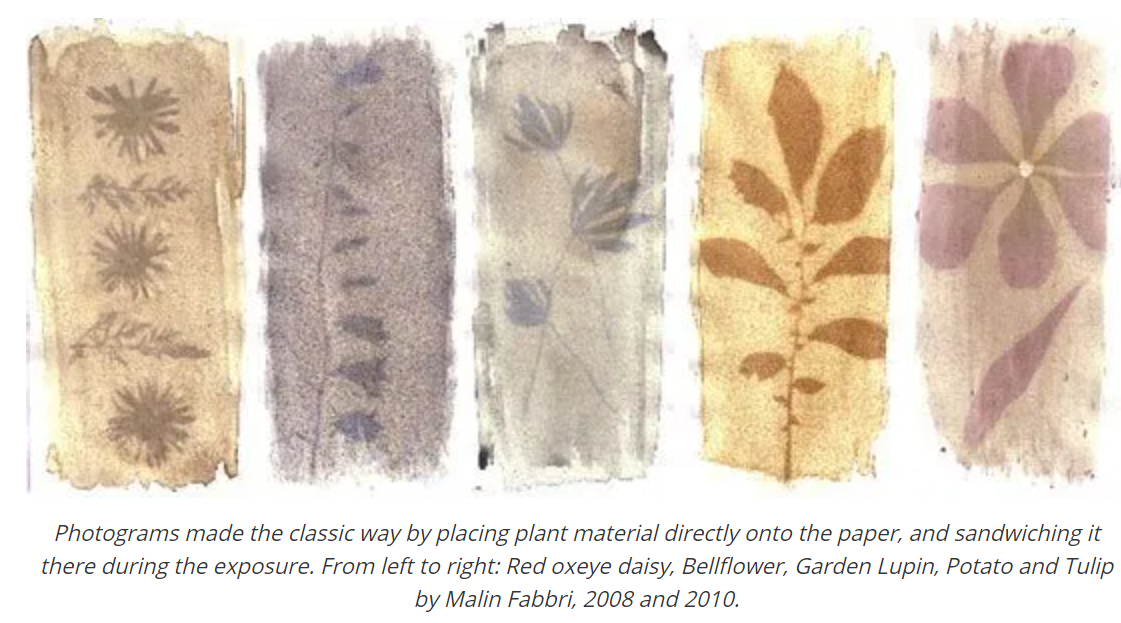 Share your work!
• We would love to see your creations! Share your anthotypes with us on social media using the tag: ACMakes.
• Anthotypes make beautiful greeting cards and packaging. We would love to see how you use this process in your own creative practice.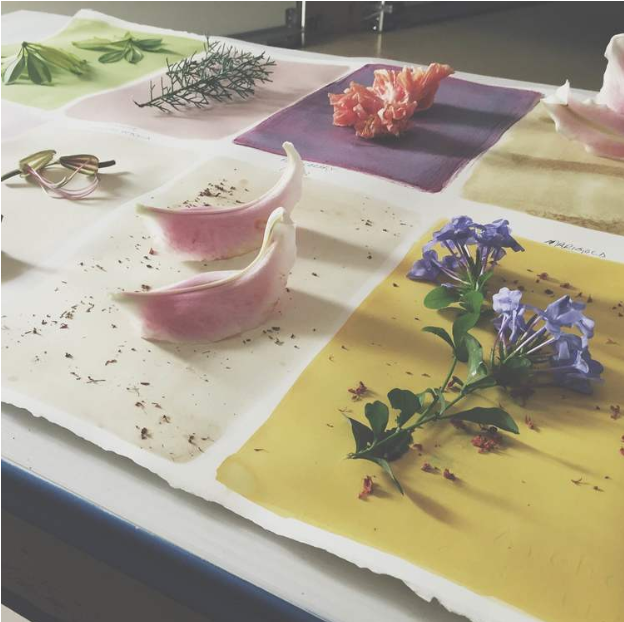 Bio


Elisabeth Herrera-Very is a teaching artist and art educator working in Atlanta. A former public school visual arts teacher she now focuses on community engagement and museum education. As a teaching artist she develops programming that provides inclusive, thoughtful, and relevant art experiences for participants of all ages and skill levels. Her programming at Atlanta Contemporary encourages patrons to explore their own creative process through contemporary art making practices and exploratory art making.


---
Upcoming Events
December 14 / 6:30pm
Contemporary Talks
Sam Gilliam Collector Panel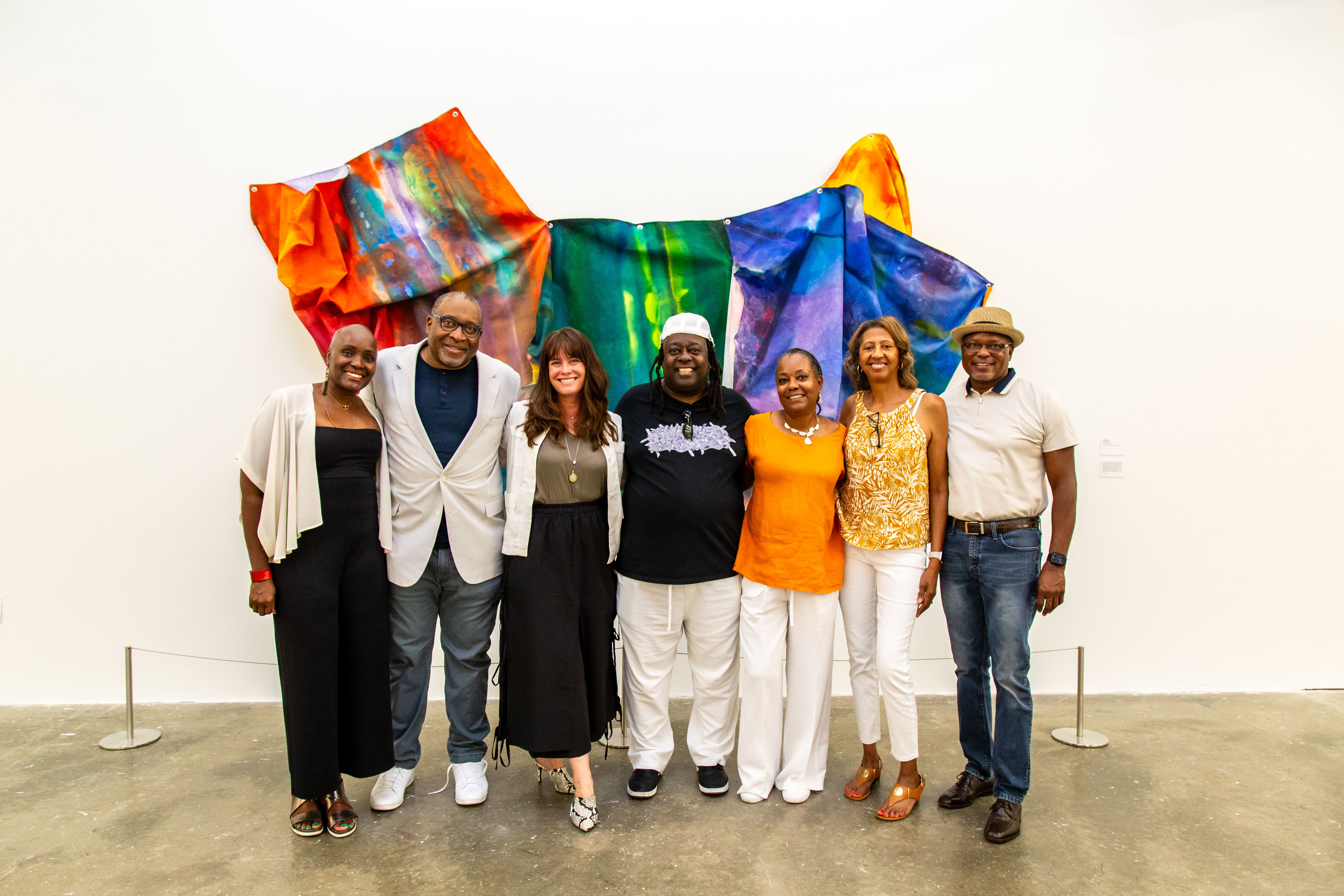 Join us for a conversation on Sam Gilliam and collecting with the collectors featured in the Sam Gilliam exhibition.
December 16 / 12:00pm
Special Event
3rd Annual Holiday Market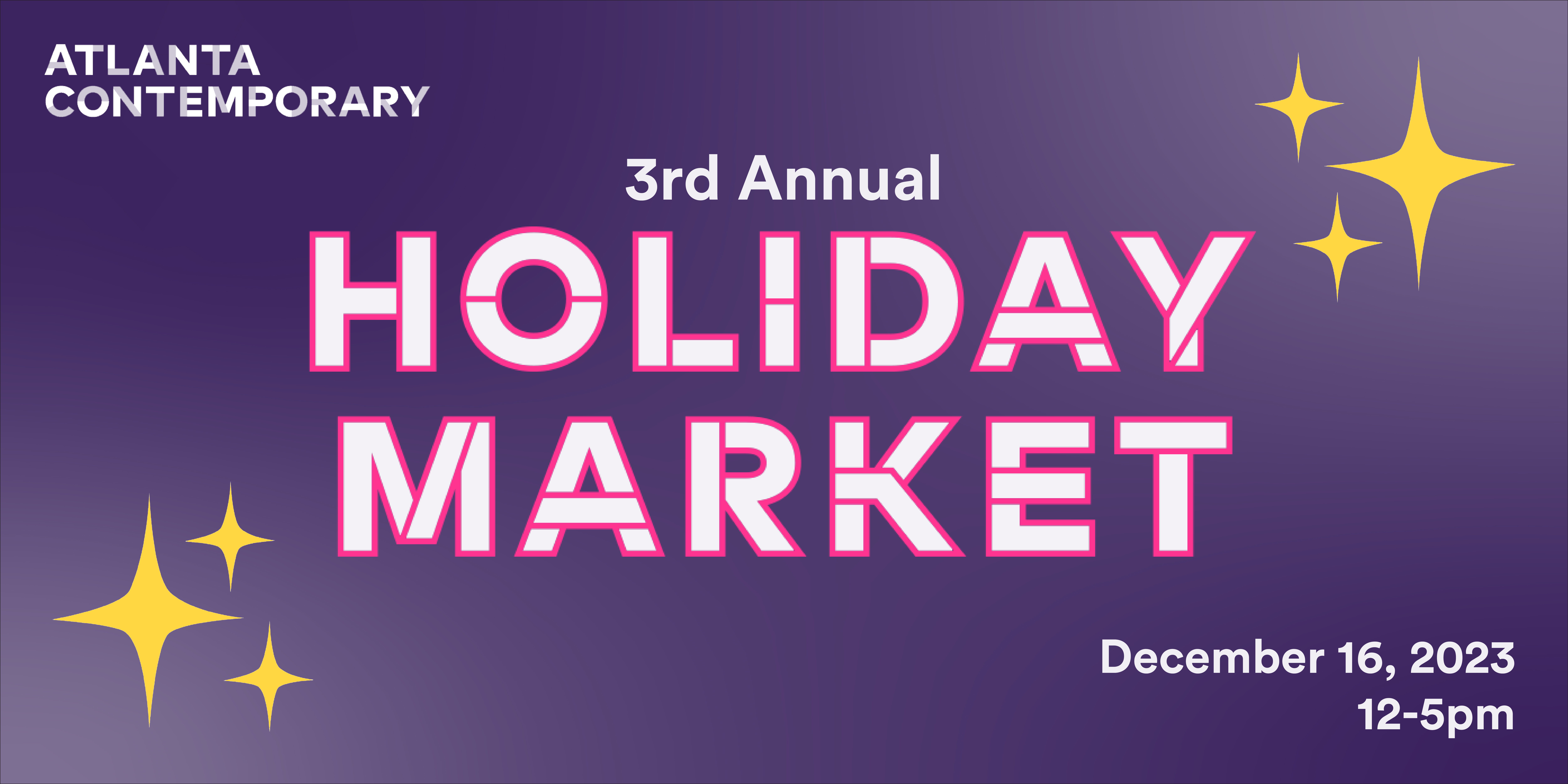 Atlanta Contemporary presents 27 local artists and craftspeople who create temporary storefronts in our museum galleries.

December 17 / 12:00pm
Contemporary Kids
Contemporary Kids
A free and interactive family-friendly program, Contemporary Kids introduces children to contemporary art and artists through approachable media and hands-on activities.