Contemporary Talks
Past Event

October 13, 2022 / 6:00pm – 8:30pm
Andres Serrano's Insurrection
Screening
Talk
---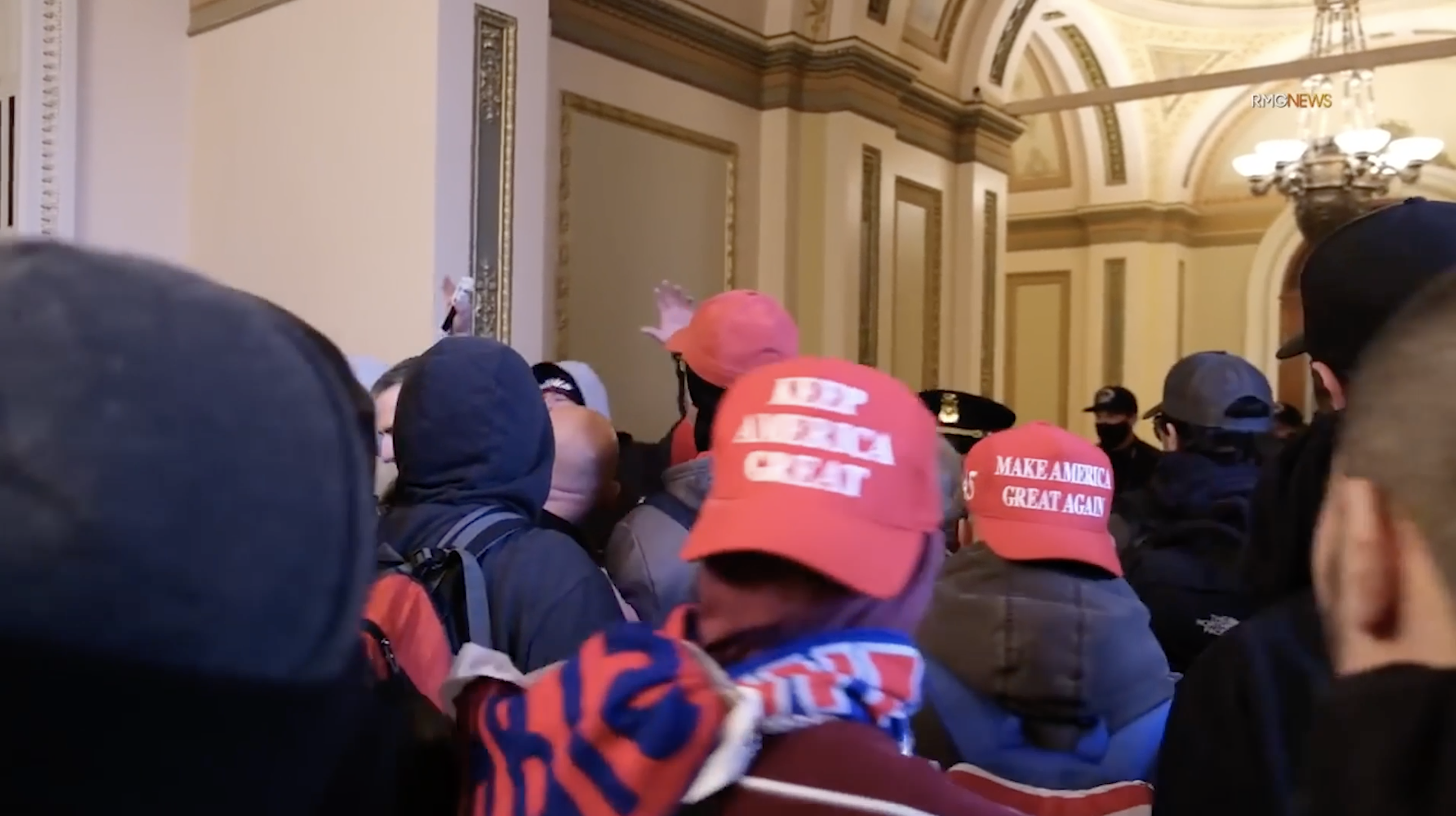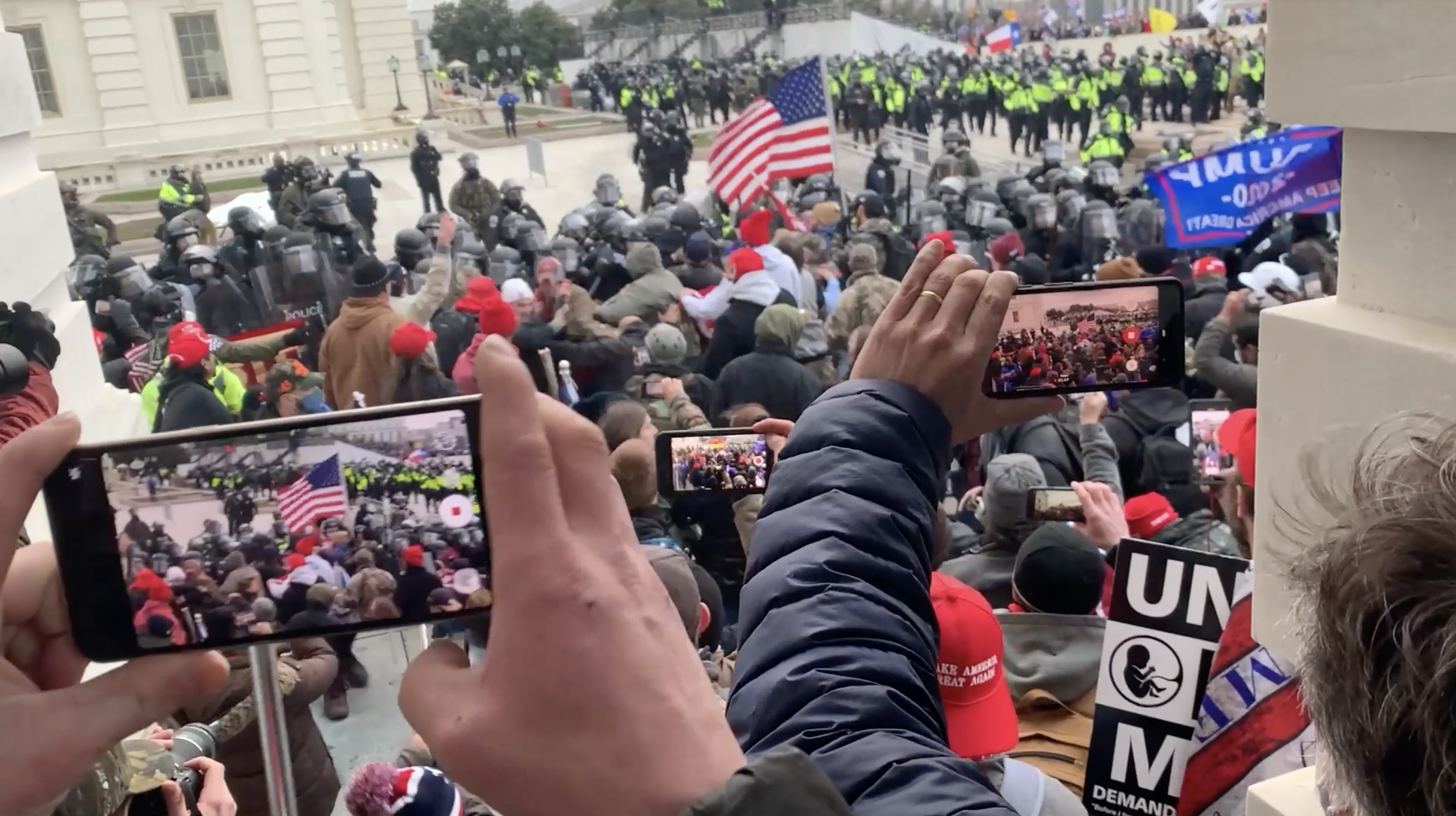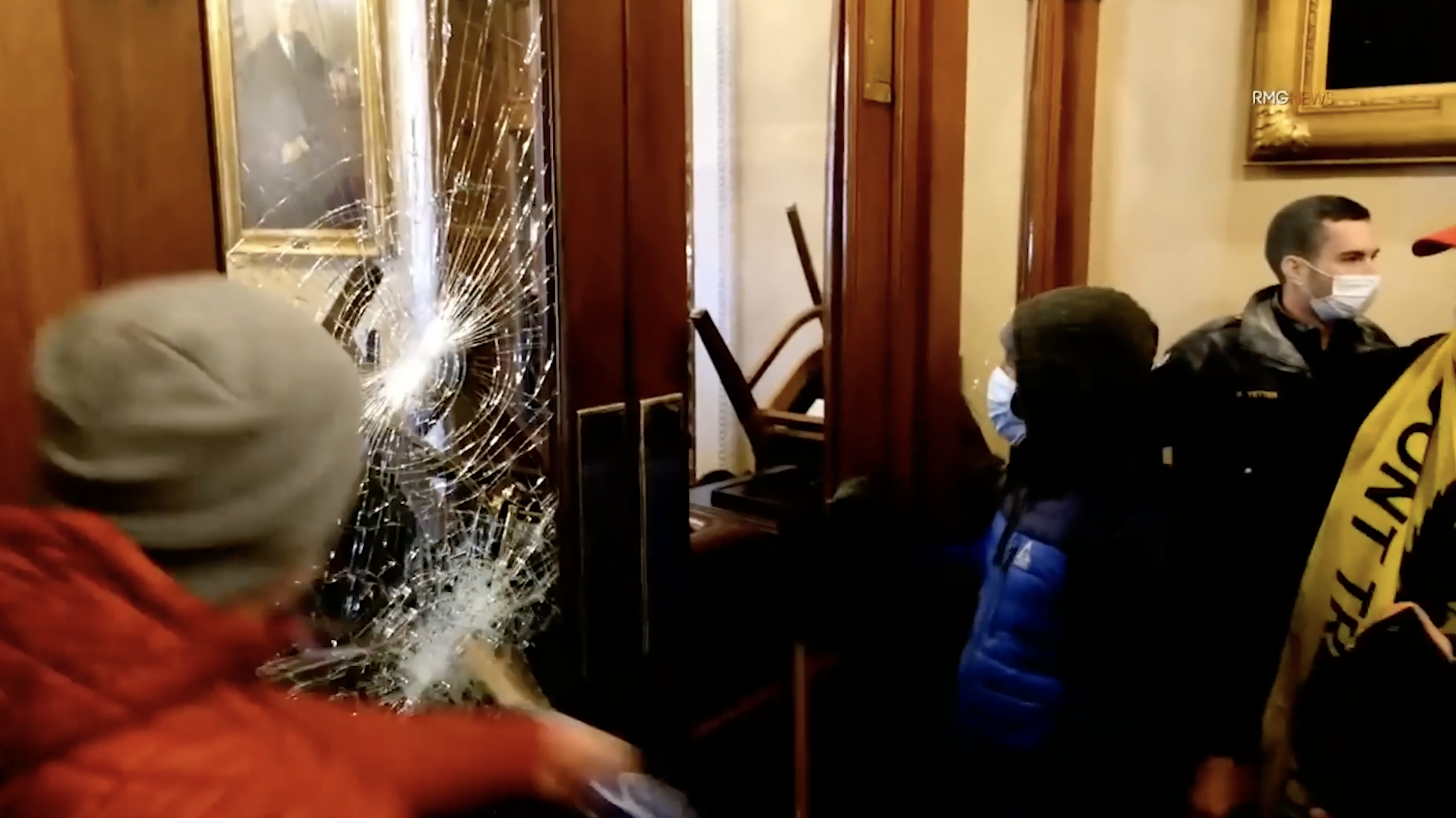 Atlanta Contemporary hosts a screening of Insurrection, followed by a Q+A with the filmmaker, Andres Serrano.
Insurrection is the first feature film by artist Andres Serrano, chronicling the events that led to the storming of the Capitol on January 6, 2021. Described as "Excruciating" by the Guardian and "A haunting, Hollywood-style vision of Jan. 6" by the Washington Post, it is a portrait of Donald Trump's America and a culmination of his brand. The sequencing references The Birth of a Nation, a film by D. W. Griffith, based on Thomas Dixon's novel The Clansman, 1905. This film was the first to be shown at the White House in 1915 and has been acknowledged for a renewed interest in the Ku Klux Klan.
With a running time of 75 minutes, the film features hundreds of clips uploaded by Trump supporters on Parler, which were quickly removed. Serrano cut through thousands of hours of footage to present both individual and collective emotions of desperation, patriotism, and deep-rooted anger, all which drove people from all over the country to the front of the Capitol's barricades. By also incorporating historical footage that spans around one hundred and fifty years of American unrest and propaganda, Serrano ultimately positions January 6 within a longer, tumultuous history.
Insurrection is produced by a/political, a London-based art organization which has previously collaborated with Serrano on The Game: All Things Trump. The project was showcased in 2019, in a former nightclub in New York City's Meatpacking District. Jerry Saltz, a Pulitzer Prize-winning art critic, referred to the exhibition as "the greatest portrait made of anybody by anybody in the 21st century." The project and accompanying publication highlighted a vast collection of items, amassed by Serrano, which visualized the rise of Donald Trump through objects branded or signed with his name.
This event is free, but registration is required. We highly suggest registering in advance as this event will sell out. Register online here. 
Bios
a/political explores radical knowledge through the principle of Cultural Terror. Working with artists and agitators, the collective platforms voices that undermine the dominant narratives of our time. a/political functions through interventions, commissions and a collection of modern and contemporary art. Recently initiated, the a/political label uses the same methodology to collaborate on music projects that might be unsuitable for the mainstream industry. a/political is based in London, working closely with The Foundry and FOUNDRY UNIFORM in Maubourguet, Midi-Pyrénées. www.a-political.org @apoliticalorg
Andres Serrano was born in 1950 in New York City. He attended the Brooklyn Museum Art School from 1967 to 1969, where he studied painting and sculpture. Andres Serrano's name, along with Robert Mapplethorpe's, was at the crossroads of the 1989 Cultural Wars when Serrano's photograph, Piss Christ, became the subject of a national debate on freedom of artistic expression and the public funding of controversial art. Serrano works primarily with photography, formally addressing universal themes of death, religion, sex and bodily fluids. Throughout his confrontational and challenging work, Serrano unpicks the hypocrisies and highlights similarities within religious, political and social constructs. Serrano is an internationally acclaimed American artist whose work has been shown in major institutions in the United States and abroad.
Gregory Zinman is Associate Chair of and Associate Professor in the School of Literature, Media, and Communication at the Georgia Institute of Technology. His writing on film and media has appeared in The New Yorker, The Atlantic, and October, among other publications. He has also programmed film and media art at the Film-makers' Co-op, the Museum of the Moving Image, Asia Society New York, the Smithsonian American Art Museum, and the Ann Arbor Film Festival. He recently served as a technical consultant for Ad Astra (James Gray, 20th Century Fox, 2019), and is currently an archival producer for Universe in a Grain of Sand, a documentary about the future of art and computing for IBM. He is the author of Making Images Move: Handmade Cinema and the Other Arts (University of California Press, 2020) and co-editor, with John Hanhardt and Edith Decker-Phillips, of We Are in Open Circuits: Writings by Nam June Paik (The MIT Press, 2019).
---