Contemporary Talks
Past Event

April 16, 2022 / 12:00pm – 2:00pm
Artist Talk with Natrice Miller, Grace Kisa, and James Williams III
Talk
---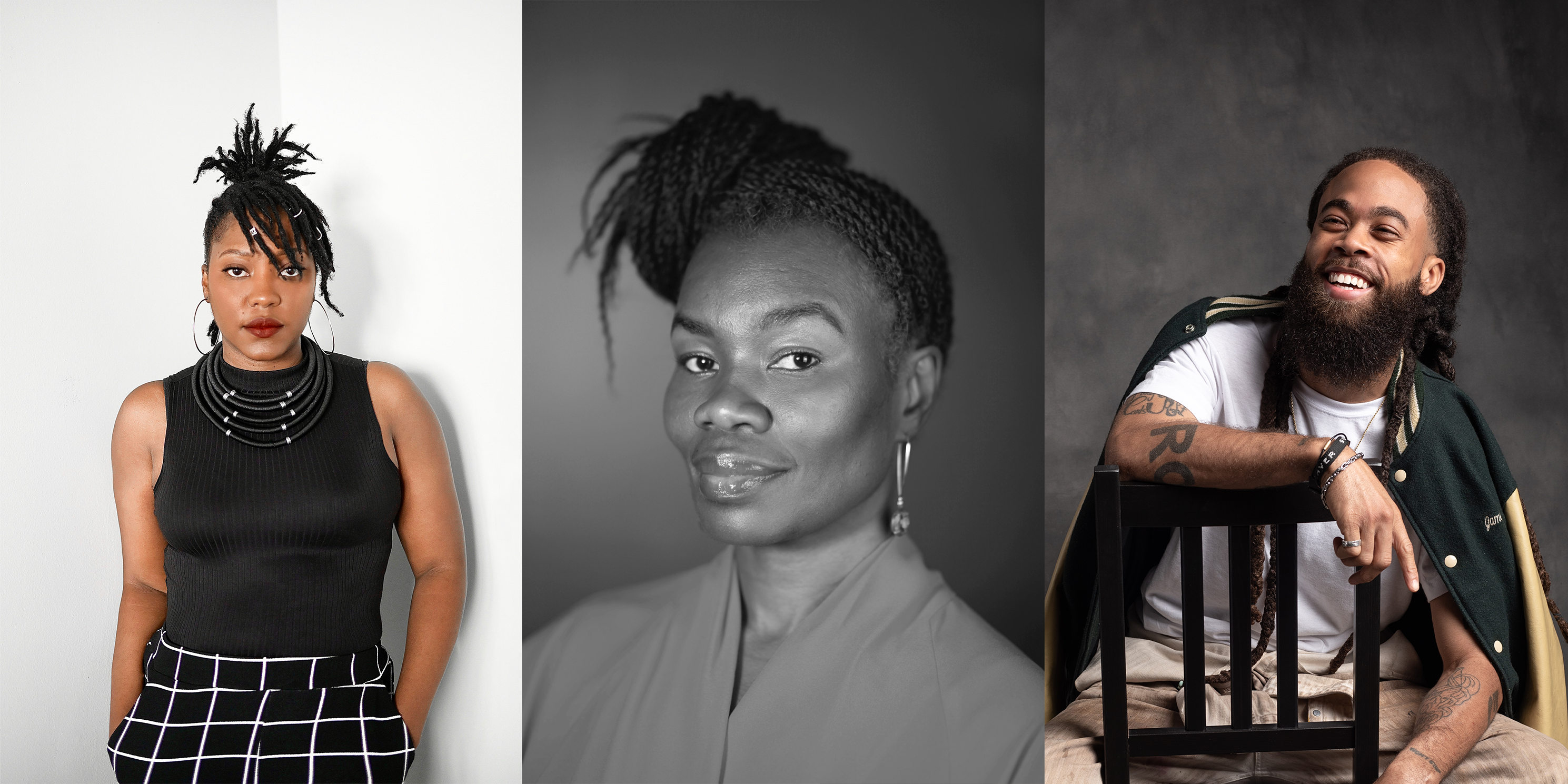 Join us for a conversation with Natrice Miller, Grace Kisa, and James Williams III, currently on view in the Project Spaces at Atlanta Contemporary. Curator Lauren Jackson Harris will be moderating the conversation.

Parking is free in the lot at Bankhead & Means Street. You can access the lot via Bankhead Avenue and proceed past the parking attendant booth.
Atlanta Contemporary COVID-19 Procedures
Atlanta Contemporary is asking for your help maintaining the safety and health of our visitors, staff, and Studio Artists. Please follow the guidelines below while visiting our space.
- Any visitor who is sick or showing symptoms of COVID-19 or believes they have been exposed to the virus should self-isolate and stay home. Please wait to visit until you have been cleared by a doctor.
- Masks are optional on the campus.

- Refrain from touching artwork or walls.
Questions? Email us at support@atlantacontemporary.org.
Bios
Natrice Miller is an Atlanta-based photographer/filmmaker whose personal work focuses on documenting the Black experience in America. Clients and publications include The Atlanta Journal-Constitution and The United Negro College Fund. She graduated from Florida A&M University with a B.S. in Journalism and Graphic Communication in 2005. In addition to exhibiting photography in Atlanta and The U.S., , she has also shown her short films at film festivals locally and abroad. Currently, her personal work focuses on the inner lives of Black women, exploring themes related to beauty, emotion and overlooked traditions and rituals. Inspired by memories and her deep love of Black culture, she uses a mixture of photography and film to tell stories that gives the viewer a glimpse into the humanity and shared experiences of Black Americans.
Grace Kisa was born in Nairobi, Kenya. Her father's profession as an economist afforded my family the opportunity to travel and live in Addis Ababa, Ethiopia, McLean, Virginia, Toronto Canada then Gaborone, Botswana before she came to Atlanta, Georgia to pursue a degree in Art form the Art Institute In Atlanta. She now lives in Lawrenceville, Georgia a suburb outside of Atlanta where She makes a living as an artist. Lawrenceville, Georgia is located in Gwinnett County which has recently been described as the most culturally diverse county in the South. She grew up as a "third culture kid". Kay Branaman Eakin describes a third culture kid as "someone who, as a child, has spent a significant period of time in one or more cultures other than their own, thus integrating elements of those cultures, and their own birth culture, into a third culture". "I have developed a flexibility and adaptability and can draw inspiration from a broad cultural knowledge base. I am able at once to feel at home everywhere and nowhere. Through these experiences I have an expanded world view which allows me to perceive it differently. I am open to cross-cultural exchanges, and collaboration and this is reflected in my art".
James Williams III (b. 1992) is a Virginia-born interdisciplinary artist based in Atlanta, Georgia. Although Williams experimented with sculpture prior, he became particularly engaged with his practice in 2016. His studio practice explores the intersections between space, navigation, emotional health, and their relation to identity. In 2018, Williams adopted abstraction as his primary style in efforts to abandon the representational and push the boundaries of form, mood, and tone. Since his adaptation of abstraction, Williams' work has been featured in various publications including Modern Luxury (US), Architectural Digest (US), and POPEYE Magazine (JP).
Williams strives to investigate the beauty and complexities of humanity in order to produce works that serve as sites of awareness and healing. He is innately inspired by personal accounts and the shared experiences of individuals in his orbit. After absorbing stories of past and present, Williams returns to a familiar process of automatic drawing as he would in grade school to work through the emotions that derived from those evolving narratives. Those forms then are placed under a critical lens which allows Williams to receive ancestral themes that later are worked into paintings, sculpture, studio furniture, and instillation. His choice of materials is often industrial, inspired by his admiration for structures that endure time.
By operating between sculpture and studio furniture, both disciplines have informed each other and allowed Williams to channel his voice through various mediums. Although self-taught, Williams has received direction from accomplished fine artists over the years. He had the opportunity to work under Lawrence "Naturel" Atoigue during 2018 as studio director and studio assistant to Basil Watson during 2019. The time Williams spent in each studio was integral to understanding his approach and how to navigate a fine art practice.
---
Upcoming Events
September 24 / 12:00pm
Contemporary Kids
Contemporary Kids
A free and interactive family-friendly program, Contemporary Kids introduces children to contemporary art and artists through approachable media and hands-on activities.

October 5 / 6:00pm
Open Studios
Open Studios
Studio Artist Program
Join us as we spotlight our studio artists, see their work firsthand, and share a cocktail in support of local working artists in Atlanta.
October 7 / 2:00pm
Contemporary Talks
Drawn Together | Artist Talk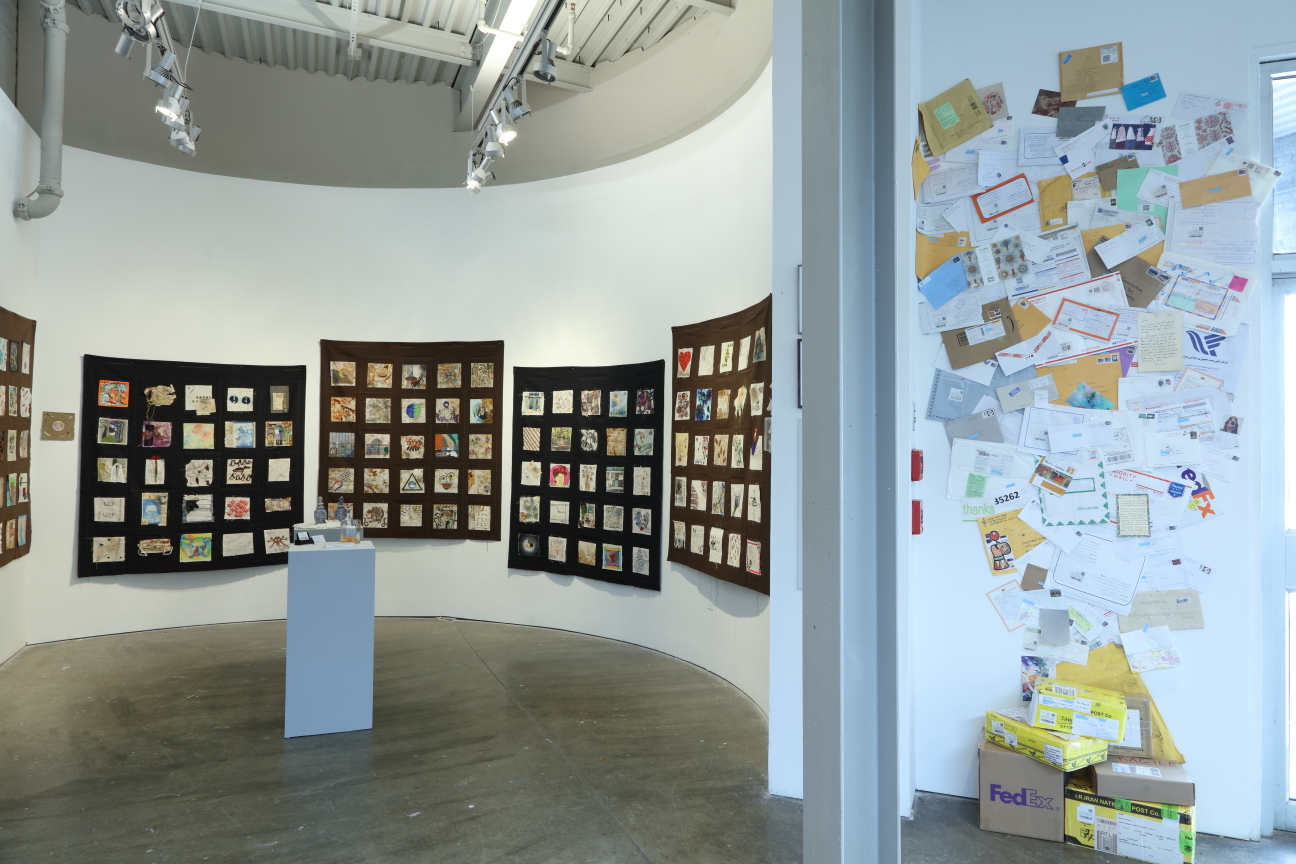 Join Soude Dadras (curator) and Jessica Caldas (artist) for a discussion about the exhibition Drawn Together currently on view in Contemporary On-Site.