Contemporary Talks
Past Event

August 29, 2019 / 7:00pm – 8:00pm
Discrit: Painting and Architecture
with Emma McMillan
Talk
---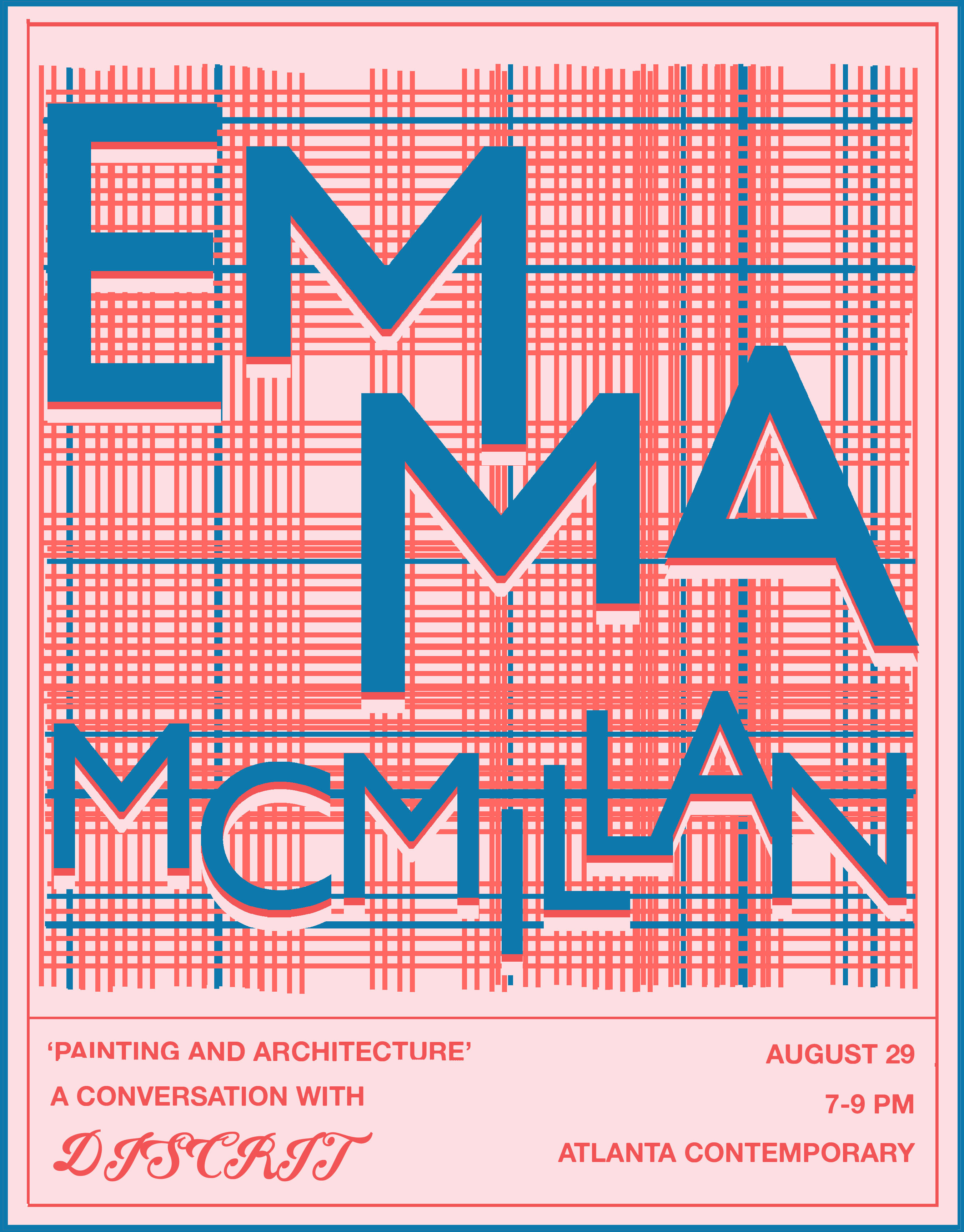 https://www.eventbrite.com/e/d…Join us for a lively conversation between Discrit and artist Emma McMillan, as we discuss her new show 'Project X,' currently on view in Gallery 2. Playfully conflating tropes of postmodern painting and architecture, the show reinterprets famed Atlanta architect John Portman's oeuvre through the language of paint.
This event runs in conjunction with Contemporary Cocktails. Grab a finely-crafted cocktail, peruse the curated selection of artist made goods in our SHOP, and meander through our current exhibitions on view.

Parking is free in the lot at Bankhead & Means streets. You can access the lot via Bankhead Avenue and proceed past the parking attendant booth.
This is a FREE event- Skip sign in at the front desk! All you need to do is RSVP with the link above or click here.
Bios
Discrit ("critical discourse" / "discourse critique") is an initiative of public knowledge-sharing and discussion. Spanning lectures, seminar-style discussions, critiques, and screenings, Discrit provides the public with programming dedicated to explorations of contemporary art and culture and free, university-quality art education. Discrit is Joey Molina and Chris Fernald.
Joey Molina is a multi-disciplinary artist and scholar working between video, installation, and collage. Their work engages with visual culture as material, object, and ephemera. Molina's research interests include horror films, queer theory, and new media. They received their BA from Georgia State University in 2013 and will be on track for their MA in Film and Video at Georgia State University in Fall 2020.

Chris Fernald is an artist, musician, and curator living in Atlanta. His work has been exhibited in group shows in New York and Mexico City, and his poetry and art criticism have seen publication in both Canada and the US.

Chris is currently at work on a pop music endeavor called Rem Reviere, a project examining the poetics of the post-human condition and ideas of techno-spirituality. He is also in the midst of writing Mal Air, a dystopian allegory of affective labor and networked experience set in recession-era Los Angeles, with artist Diandre Fuentes.
He received his BFA from the Rhode Island School of Design in 2013.
---
Upcoming Events
September 25 – September 26
Contemporary Dance
Dance Canvas Summer Artist Residency: Closing Performances
Atlanta Contemporary and Dance Canvas are partnering on a new initiative that provides time and space to dance artists in metro Atlanta.
October 8 / 12:30pm
Contemporary Talks
A Conversation Between Sister Cities
Les Abattoirs and Atlanta Contemporary
Presented by Cultural Services of the Embassy of France in the United States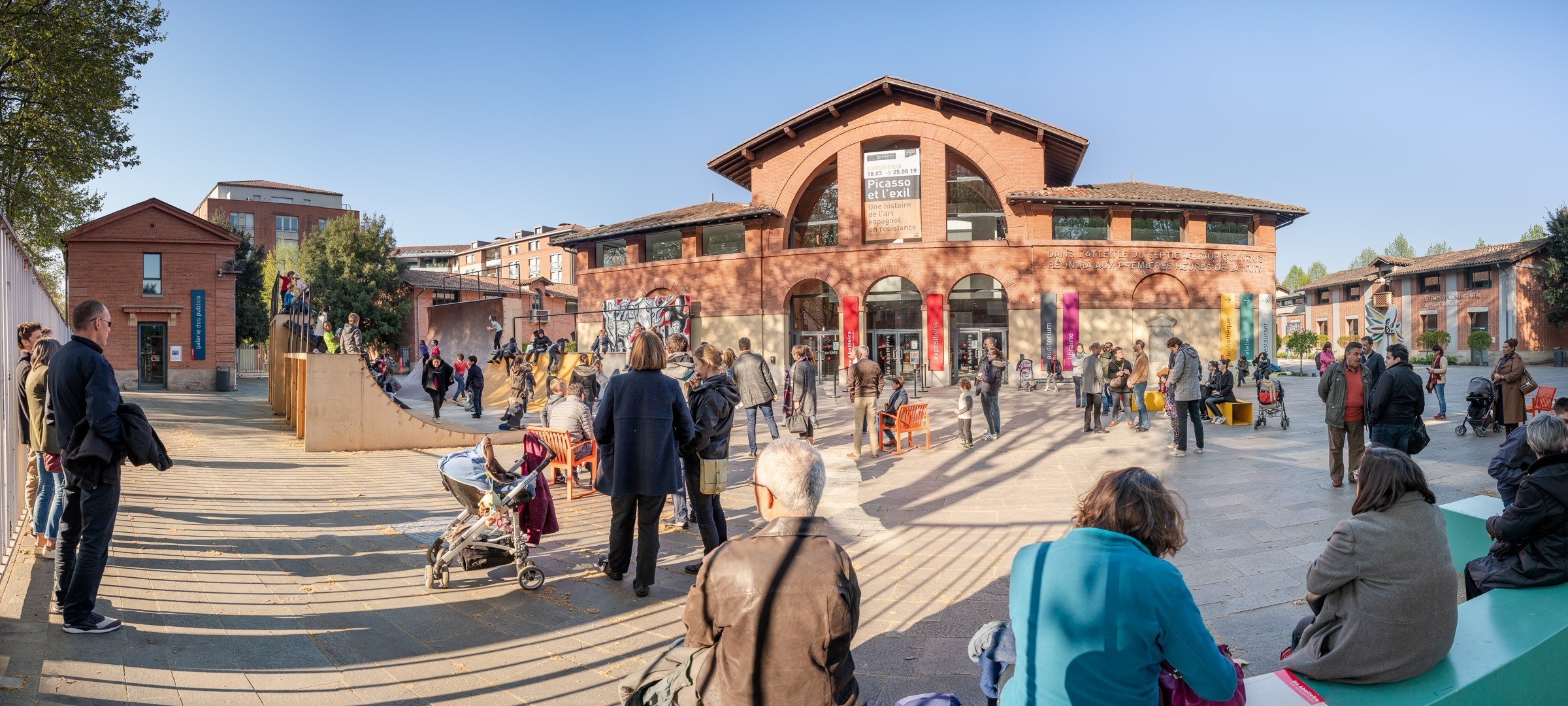 Atlanta Contemporary and Les Abattoirs partner together for a dynamic conversation between executive directors, Veronica Kessenich and Annabelle Ténèze, and how they steward their respective organizations through these unprecedented times.
October 25 / 12:00pm
Contemporary Kids
Contemporary Kids
Collage Postcards
A free and interactive family-friendly program, Contemporary Kids introduces children to contemporary art and artists through approachable media and hands-on activities.