Contemporary Talks
Past Event

September 21, 2019 / 12:00pm – 2:00pm
Discrit presents Archiving the Personal
with Anicka Austin
Talk
---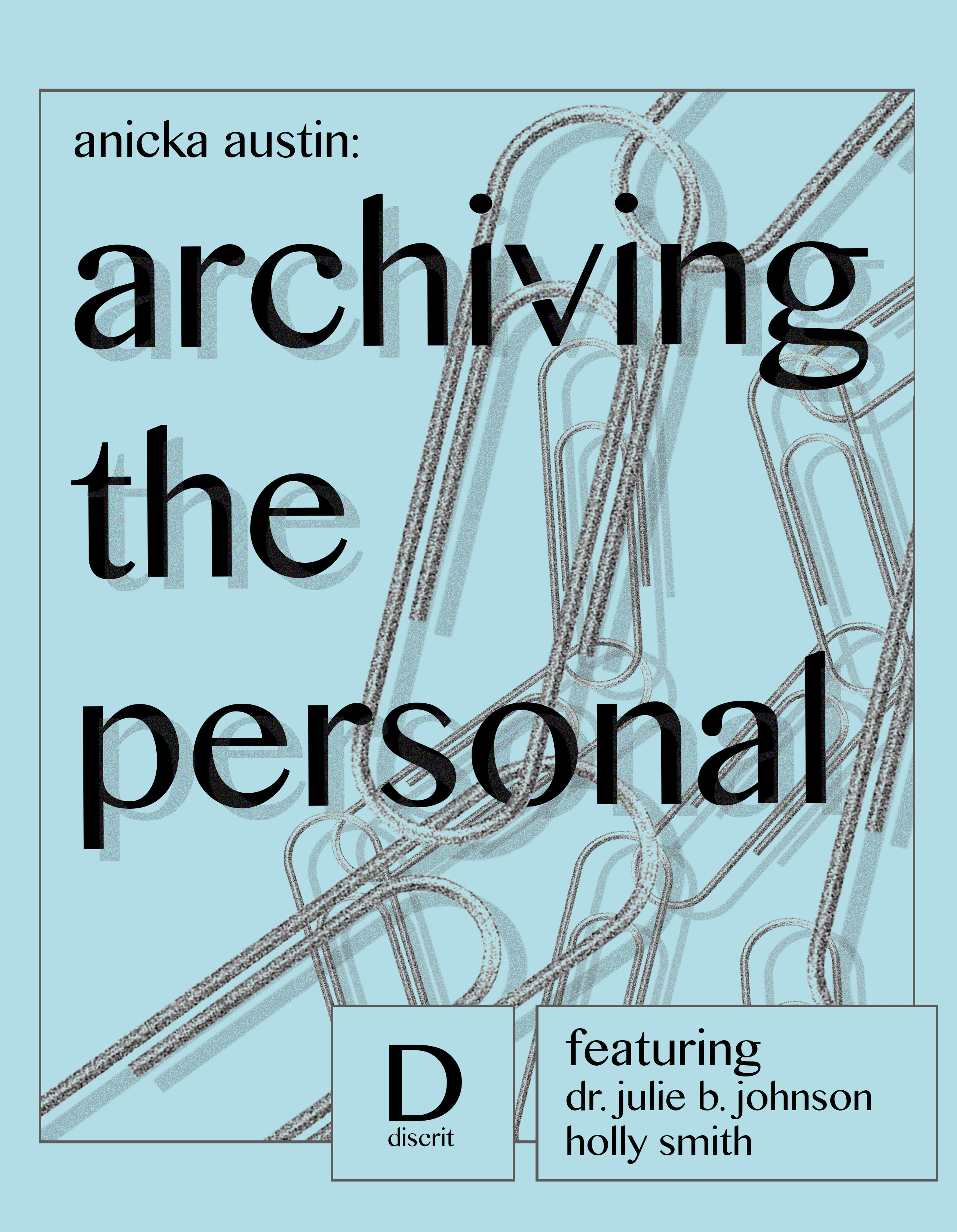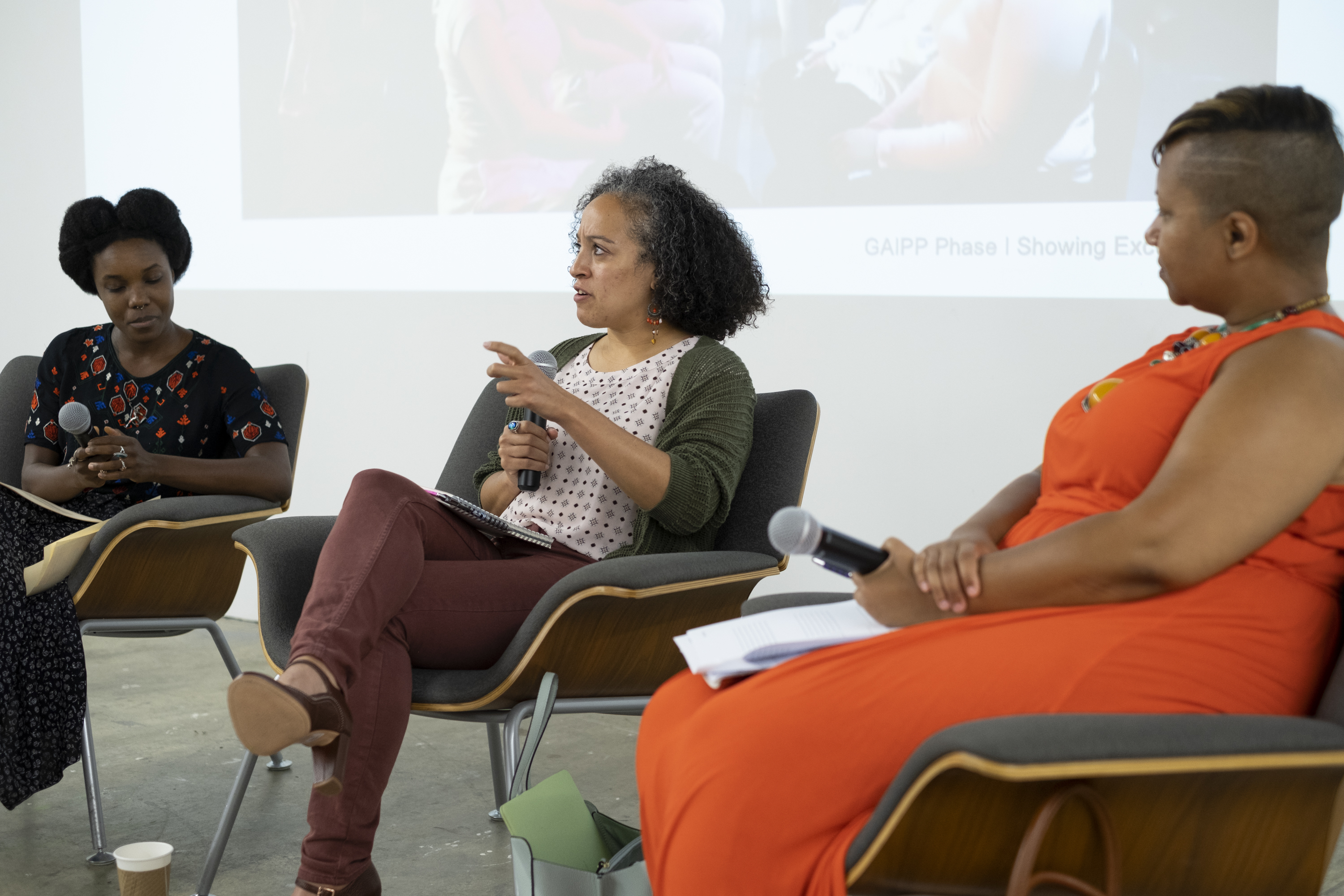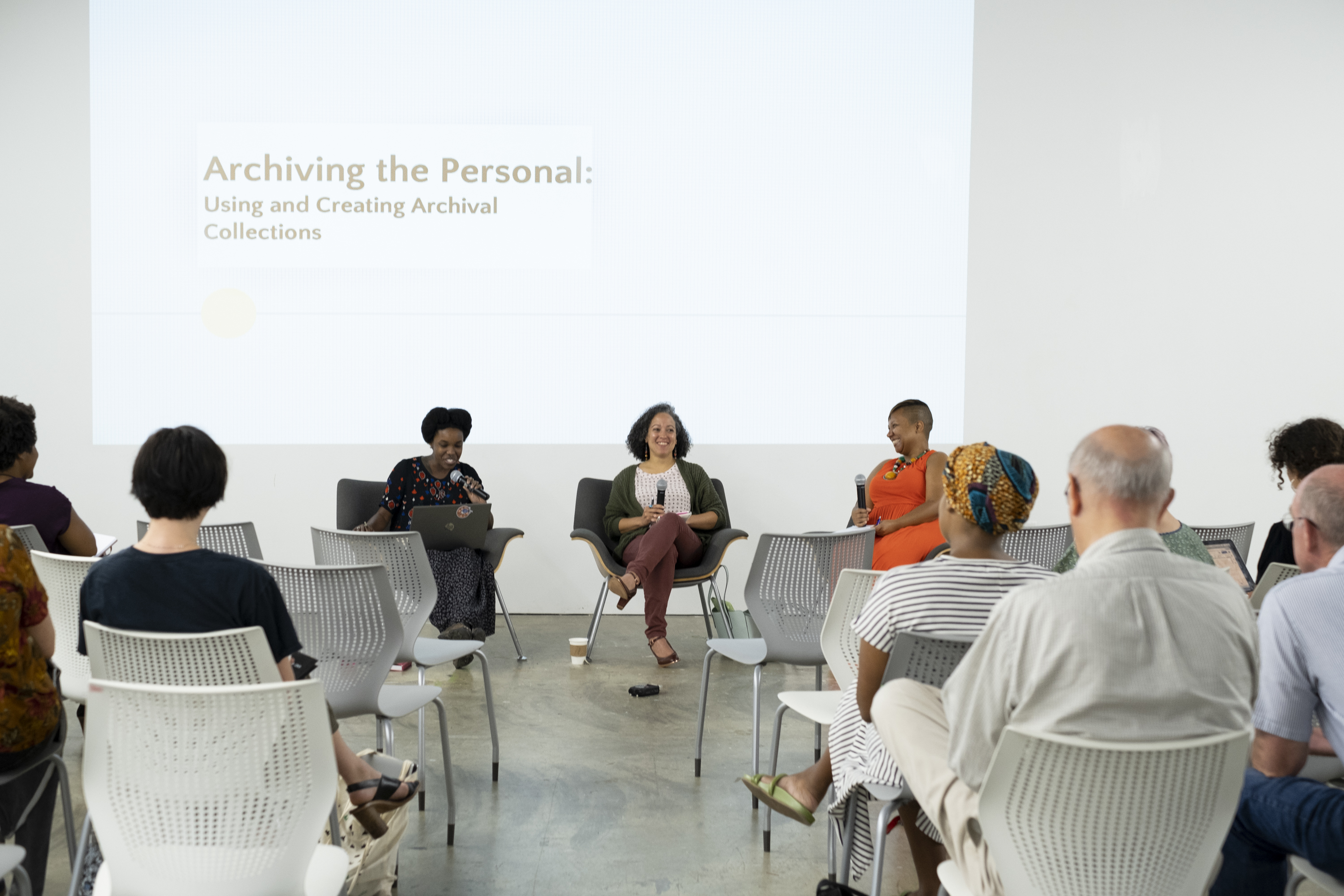 Discrit presents Archiving the Personal, a discussion and workshop focused on artists' use and creation of archival collections.
Group discussion with Dr. Julie B. Johnson from the Department of Dance at Spelman College and Holly Smith, Archivist and Memory Worker at Spelman College will offer insights into the many ways artists relate to, connect with and build stories around archives.
The workshop with Anicka Austin is designed for early to mid-career artists who are interested in organizing, preserving and documenting their creative process. Developing sustainable practices for archiving your art work and career is not only helpful for grant applications and marketing. It is also integral to cultivating a full picture of your work for future generations and communities of scholars and artists. We will cover some of the basics of working with your digital records, so feel free to bring a laptop.

Parking is free in the lot at Bankhead & Means streets. You can access the lot via Bankhead Avenue and proceed past the parking attendant booth.
This is a FREE event- Skip sign in at the front desk! All you need to do is RSVP with the link above or click here.
---
Upcoming Events
September 25 – September 26
Contemporary Dance
Dance Canvas Summer Artist Residency: Closing Performances
Atlanta Contemporary and Dance Canvas are partnering on a new initiative that provides time and space to dance artists in metro Atlanta.
October 8 / 12:30pm
Contemporary Talks
A Conversation Between Sister Cities
Les Abattoirs and Atlanta Contemporary
Presented by Cultural Services of the Embassy of France in the United States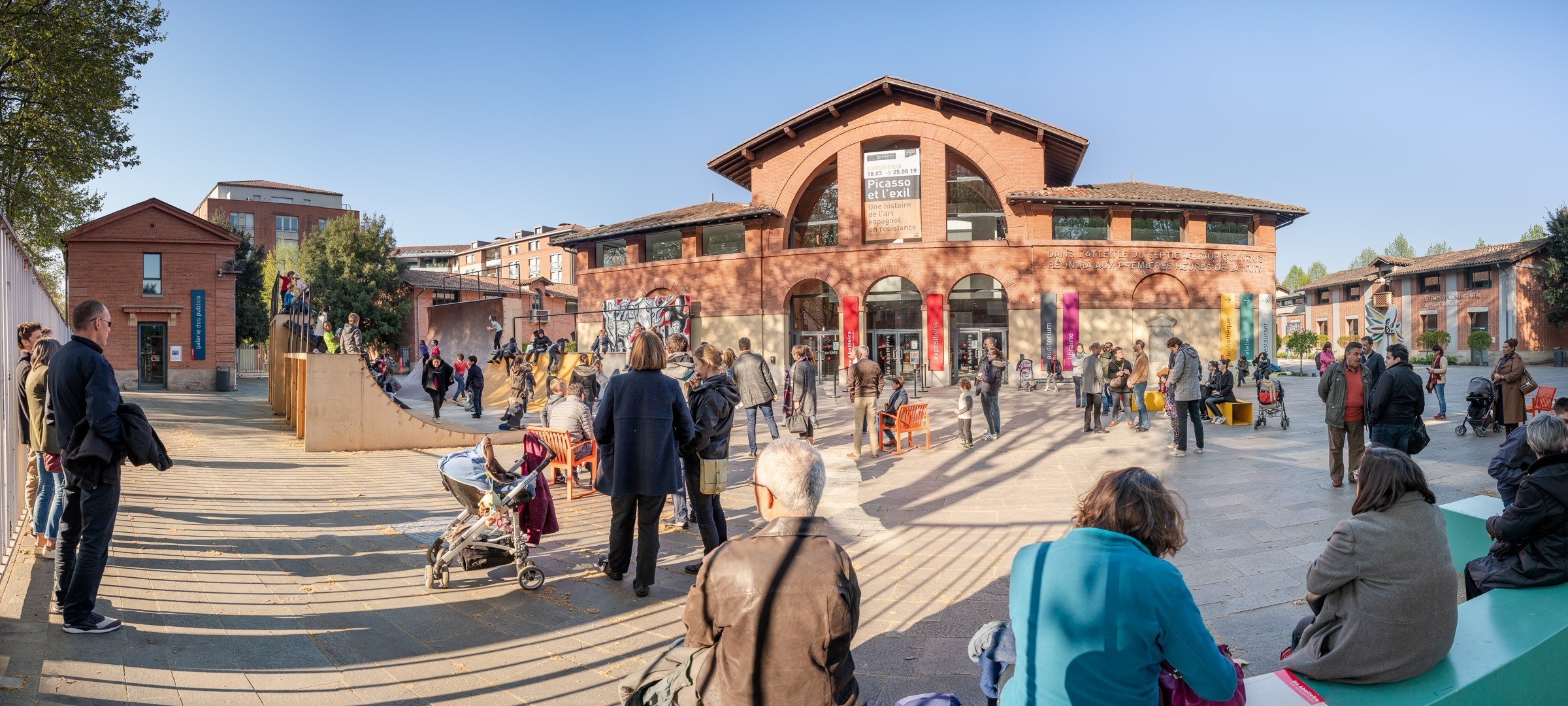 Atlanta Contemporary and Les Abattoirs partner together for a dynamic conversation between executive directors, Veronica Kessenich and Annabelle Ténèze, and how they steward their respective organizations through these unprecedented times.
October 17 / 12:00pm
Contemporary Talks
Discrit
Presented by Idea Capital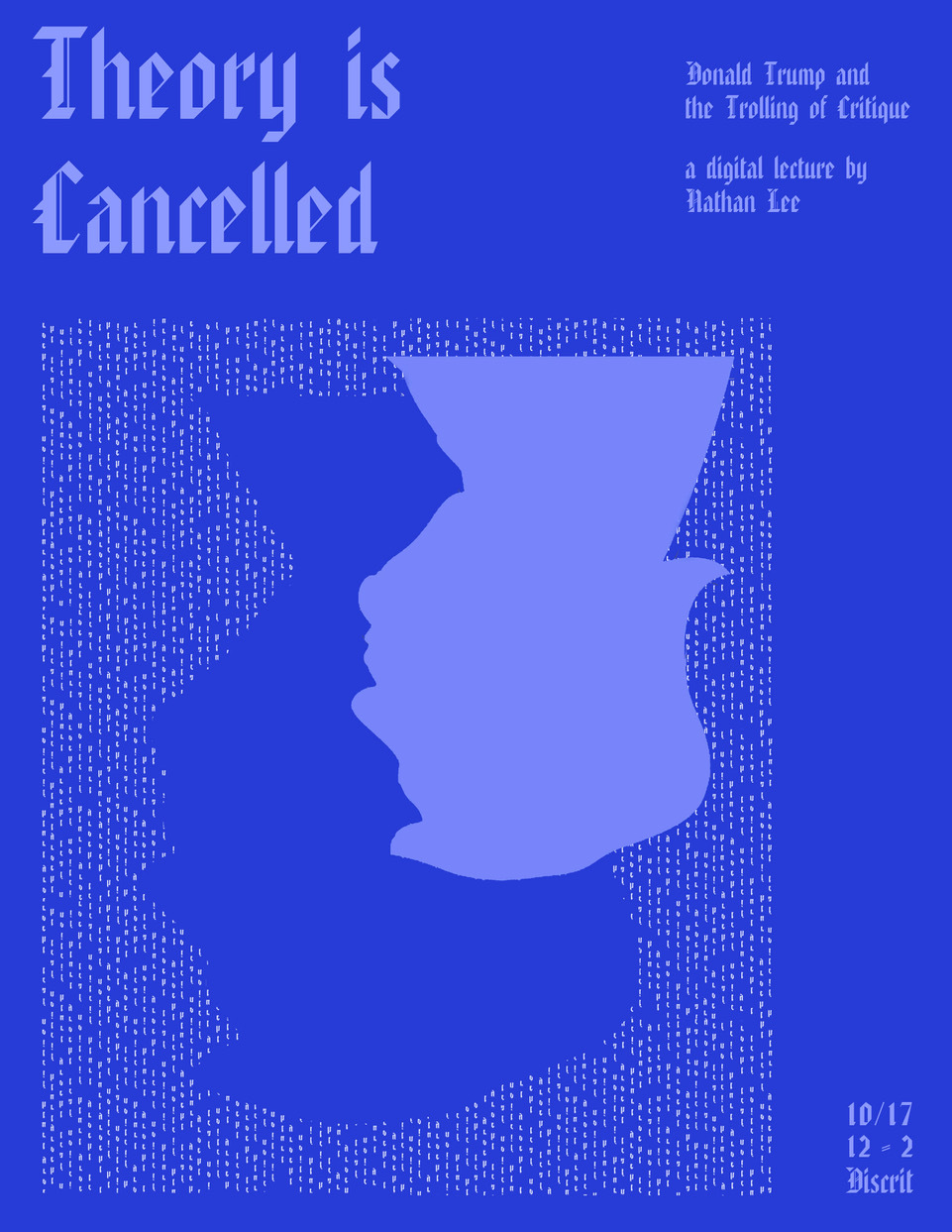 Join us for Discrit, a free art education initiative spanning lectures, screenings, workshops, and panels designed to foster lively conversation and speculation about contemporary art and culture.