Contemporary Talks
Past Event

March 23, 2019 / 12:00pm – 1:00pm
Kevin Cole
Talk
---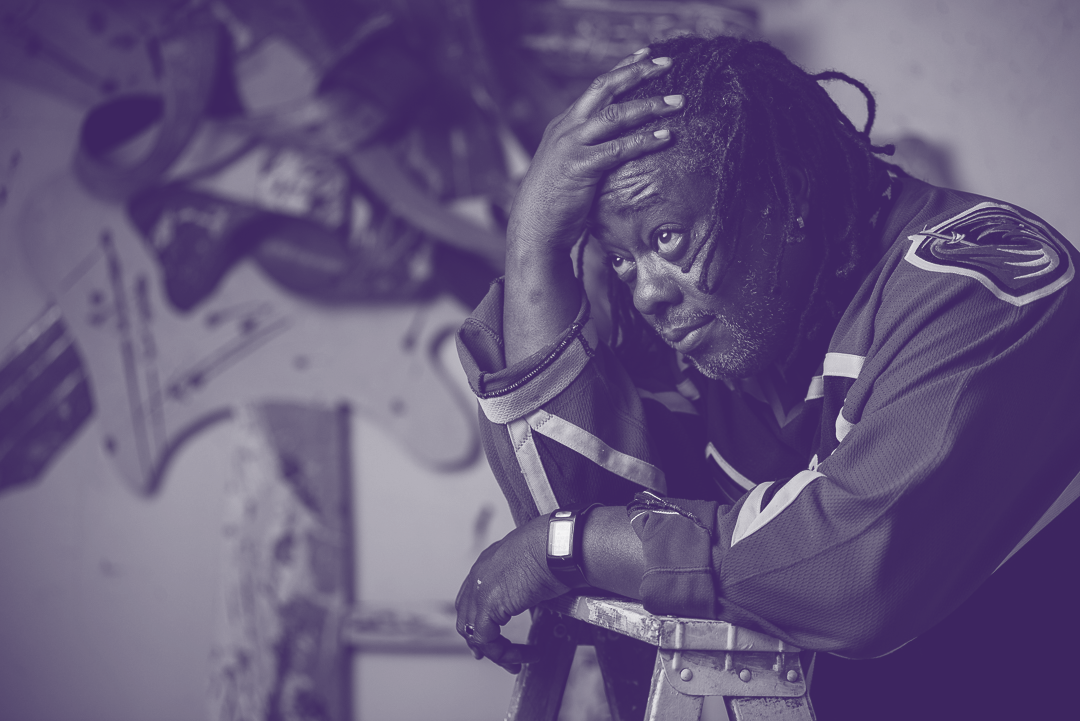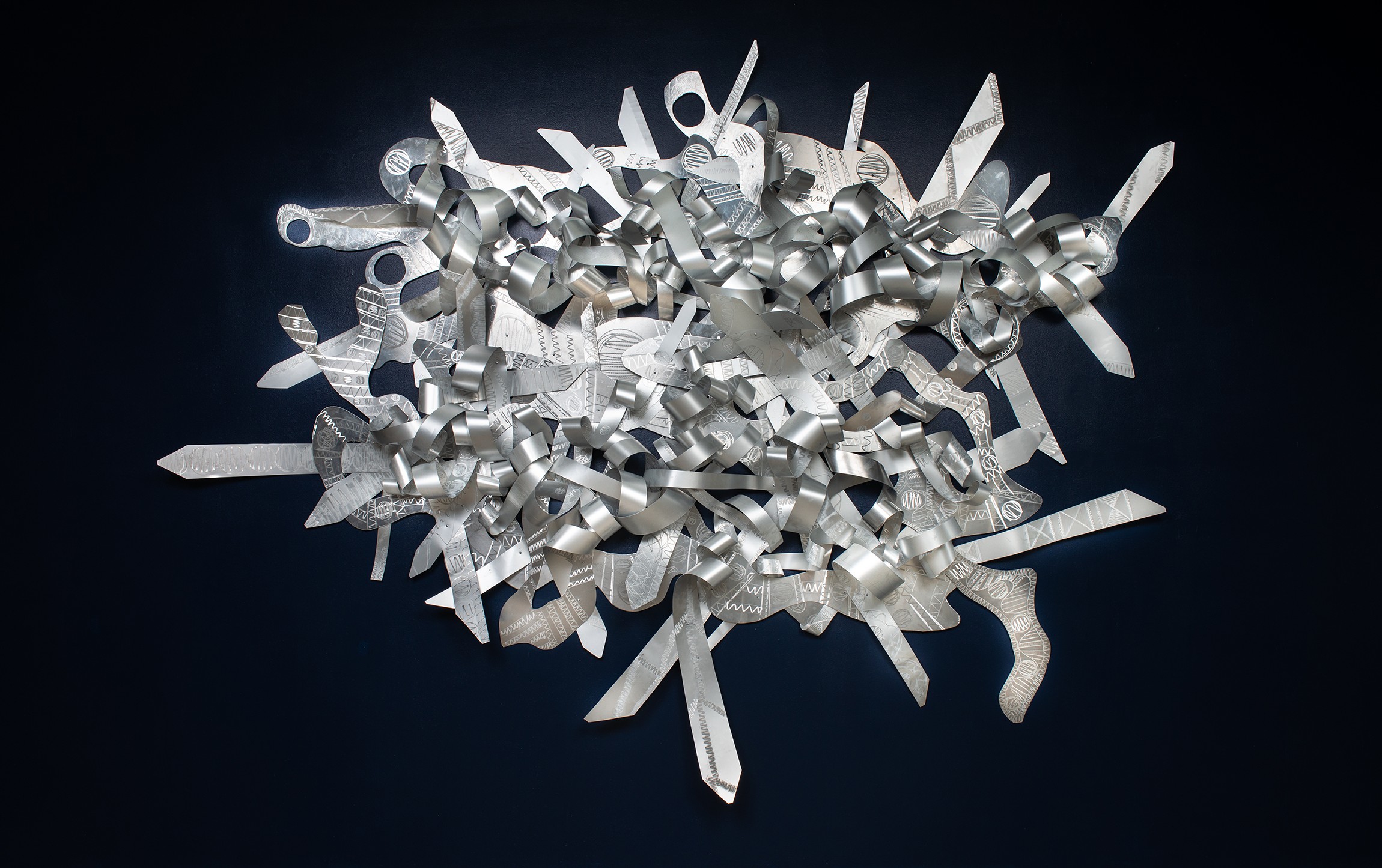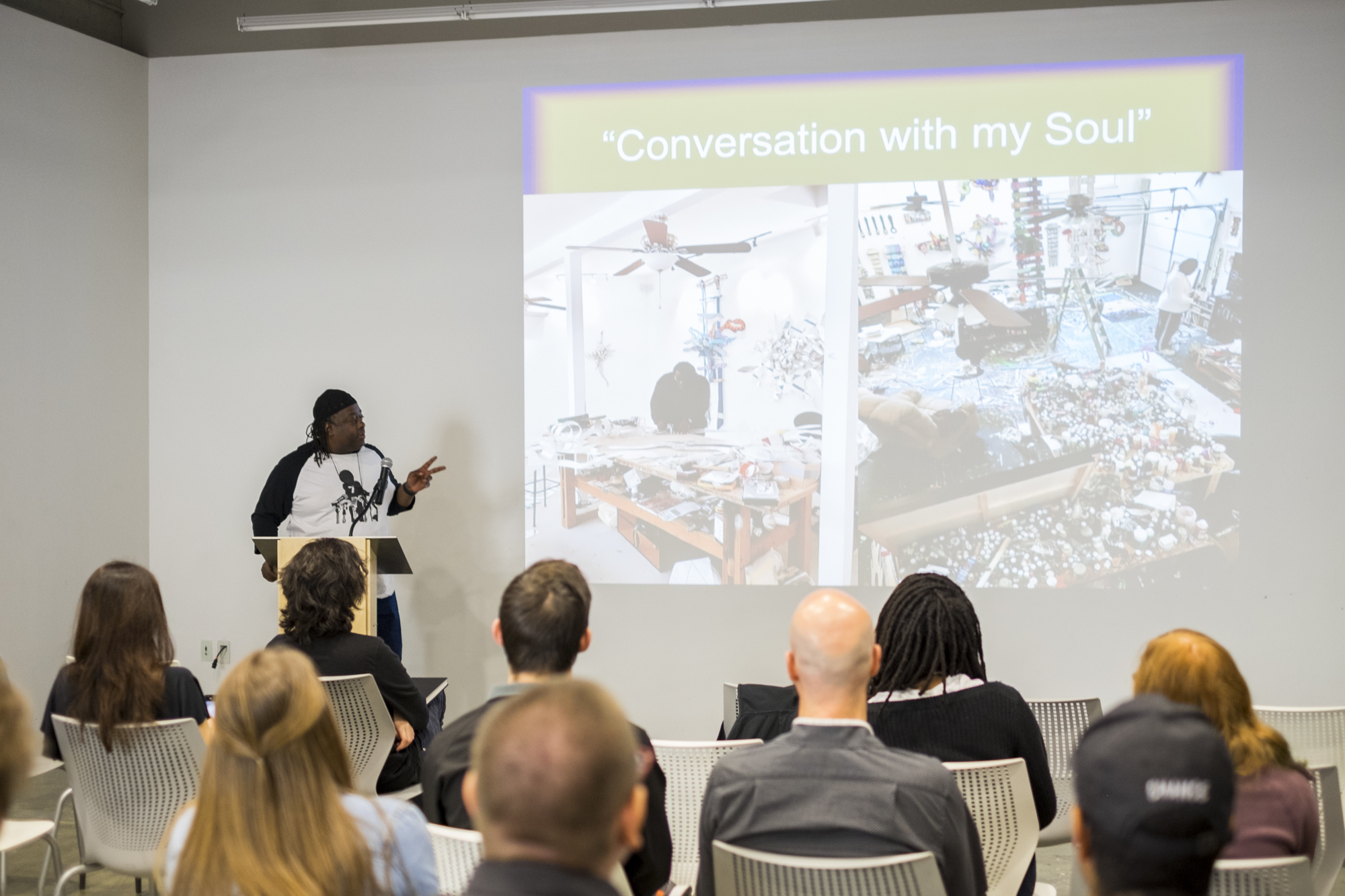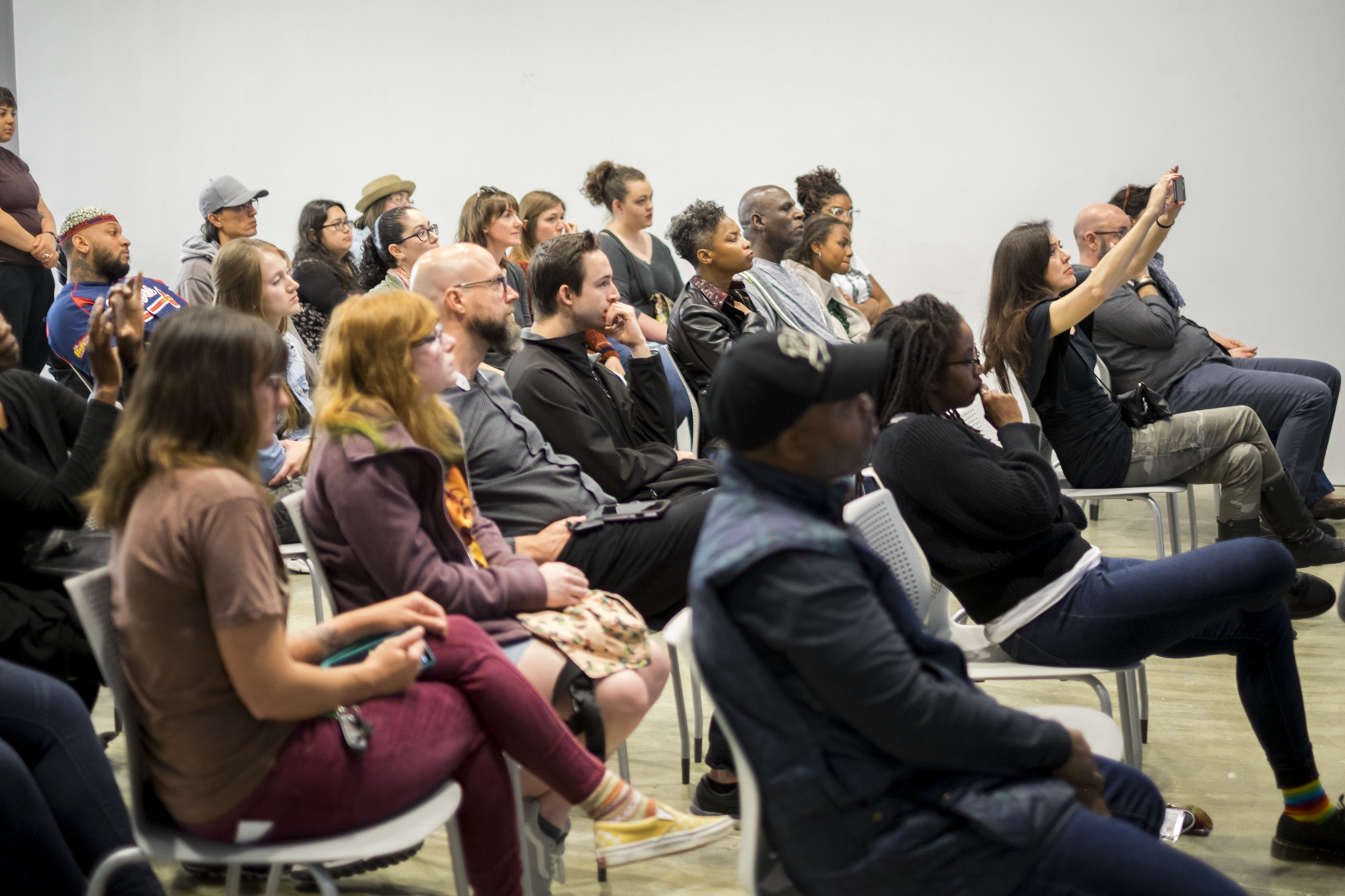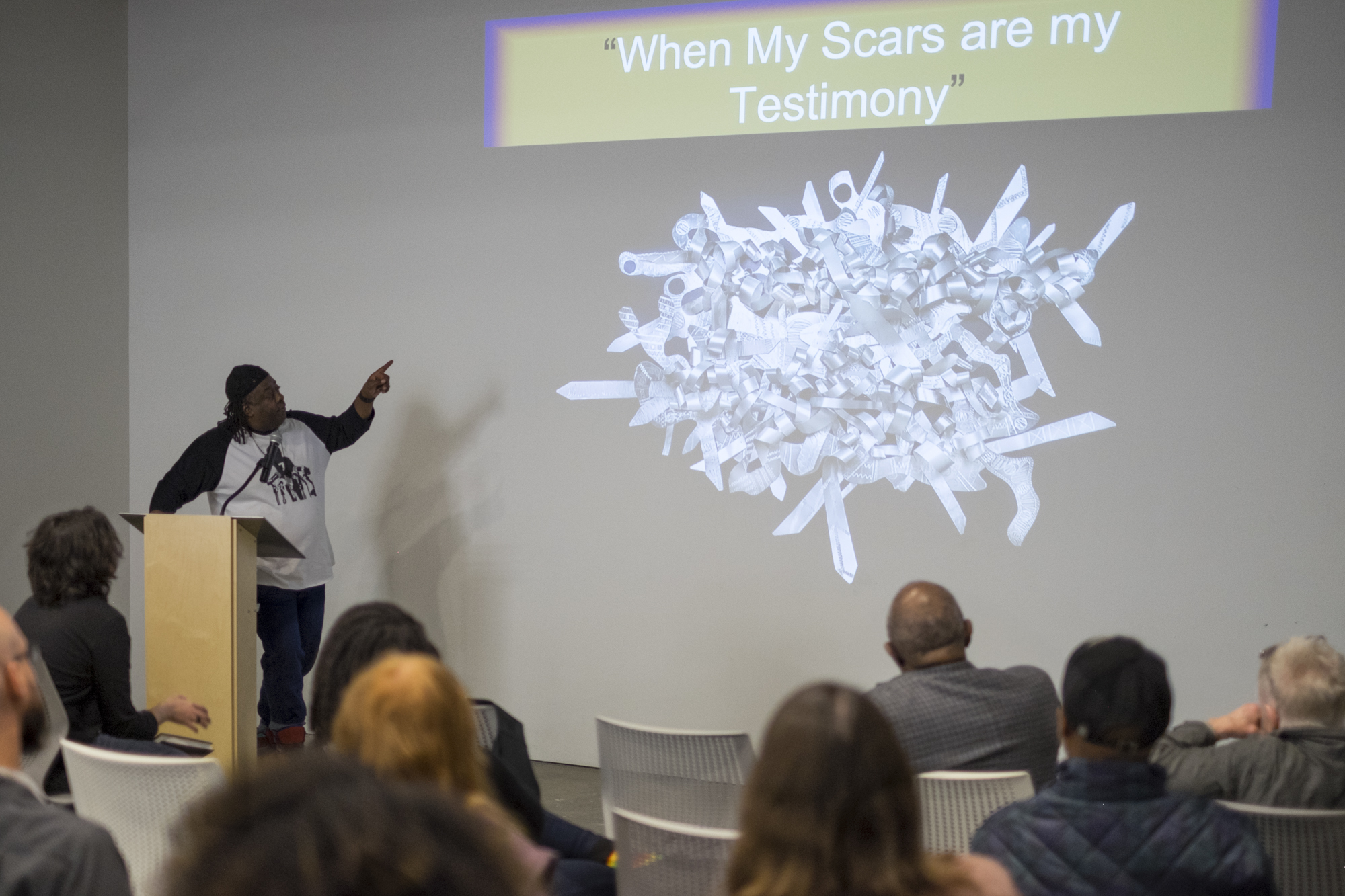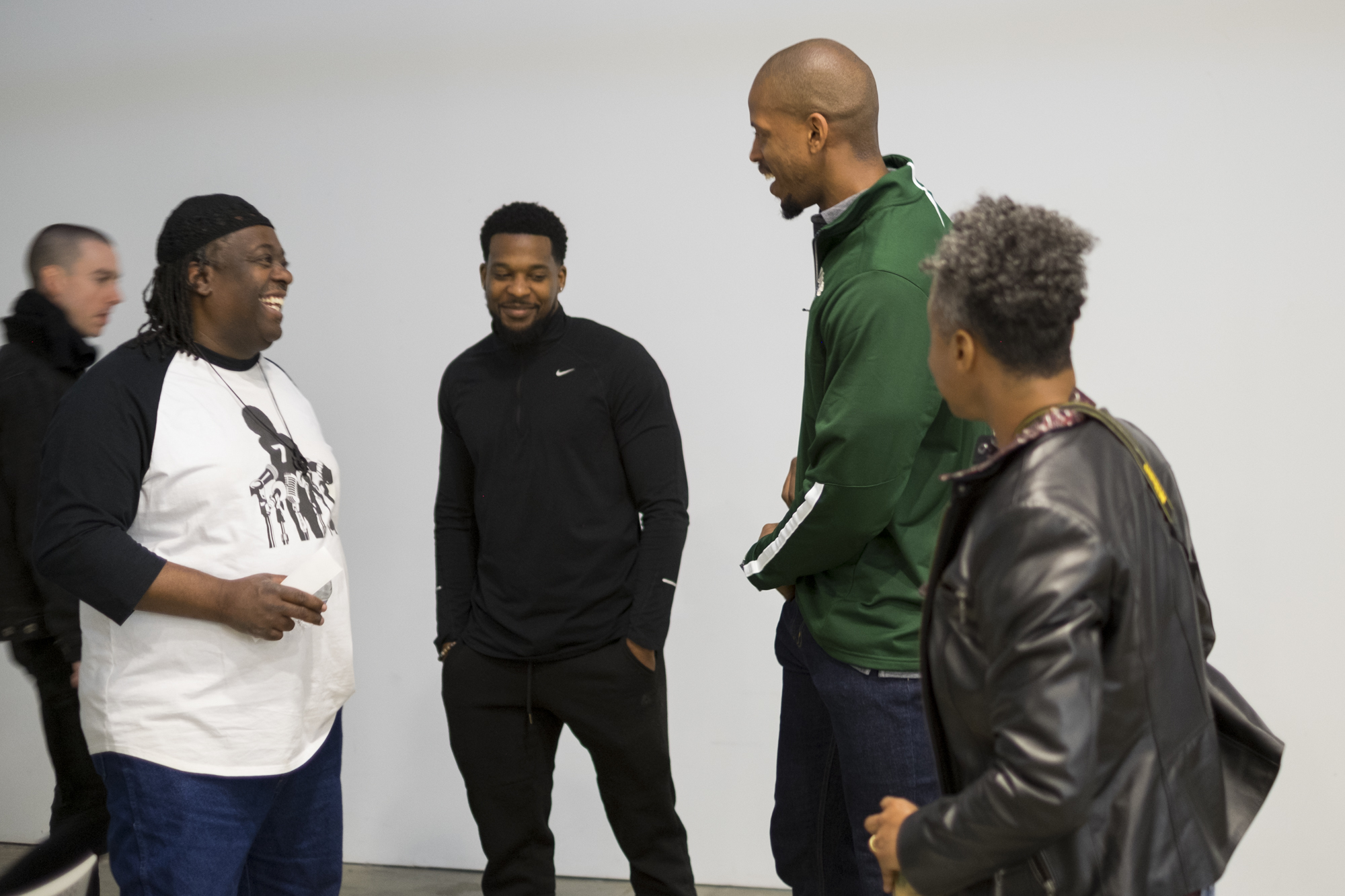 Join artist Kevin Cole for a talk on his piece When My Scars are my Testimony, currently on view on our Atrium Mural Wall until July 28, 2019.
Parking is free in the lot at Bankhead & Means streets. You can access the lot via Bankhead Avenue and proceed past the parking attendant booth.
This is a FREE event- Skip sign in at the front desk! All you need to do is RSVP with the link above or click here.
Bio
Kevin Cole received his B.S. from the University of Arkansas at Pine Bluff, an M.A. in art education from the University of Illinois at Urbana, and an M.F.A. from Northern Illinois University. Within the last 32 years, he has received 27 grants and fellowships, 65 awards in art, 51 teaching awards. and over 35 public art commissions. His artwork has been featured in more than 470 exhibitions throughout the United States and abroad. Cole's artwork is included in more than 3500 public, private and corporate collections throughout the United States. Public collections include the new National Museum of African American History and Culture at the Smithsonian Museum in Washington DC, The Georgia Museum, Athens, GA, High Museum of Art, Atlanta, GA.; William Jefferson Clinton Library, Little Rock, Ark.; Arkansas Art Center, Little Rock, Ark.; Yale University Art Gallery, New Haven, Conn.; The Ogden Museum of Southern Art, New Orleans, La.; The David C Driskell Center University of Maryland at College Park; Dayton Institute of Art, Dayton, Ohio; Pennsylvania Academy of Fine Art, Philadelphia, Pa.; The Georgia Museum of Contemporary Art, Atlanta, Ga.; Corcoran Museum in Washington, D.C. and the Tampa Museum in Tampa, Fla. Corporate collections include Bank of America, Charlotte, N.C.; IBM, N.Y. and King and Spaulding Law Firm, Atlanta, Ga. Cole has also created more than 45 public art works, including the Coca-Cola Centennial Olympic Mural for the 1996 Olympic Games.
---
Upcoming Events
May 29 / 6:00pm
Supporter Event
Member Excursion to SCAD Atlanta
Coming Home: an MFA thesis exhibition by Catherine Wilmer
Presented by SCAD Exhibitions & Art Sales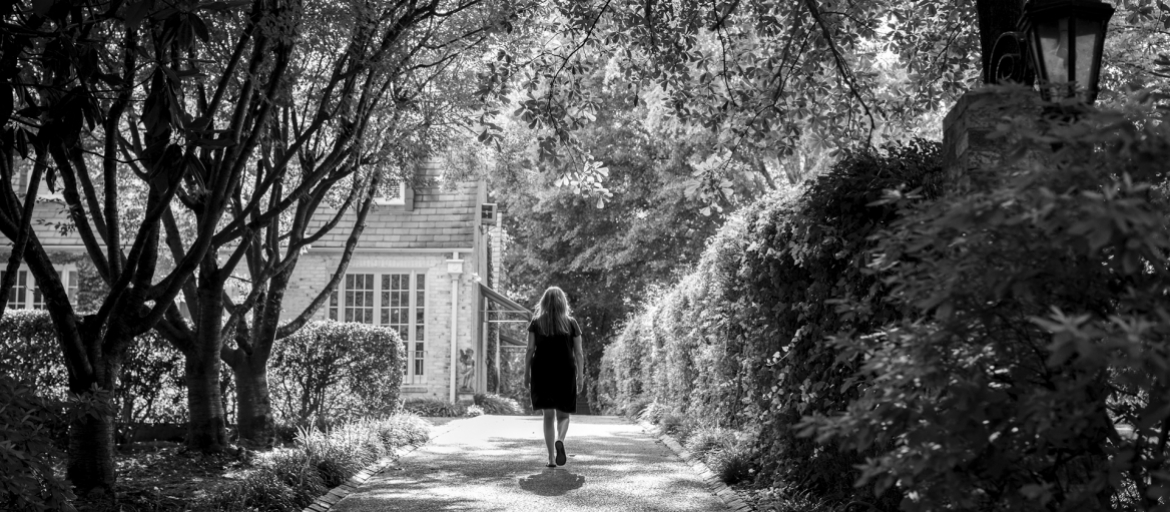 Join other members, collectors, and donors for a behind-the-scenes look of Catherine Wilmer's M.F.A. thesis exhibition Coming Home now on view in Trois Gallery at SCAD Atlanta as well as a private tour of SCAD Art Sales.

May 30 / 7:00pm
Contemporary Cocktails
TTTHURSDAY with Hands on Atlanta
Presented by Hands On Atlanta
Every Third Thursday enjoy people, drinks, art, and "MUSIC YOU NEED" provided by DJ Extremely Michael at Atlanta Contemporary.
June 6 / 6:00pm
Contemporary Cocktails
SAME | SAME with Extremely Michael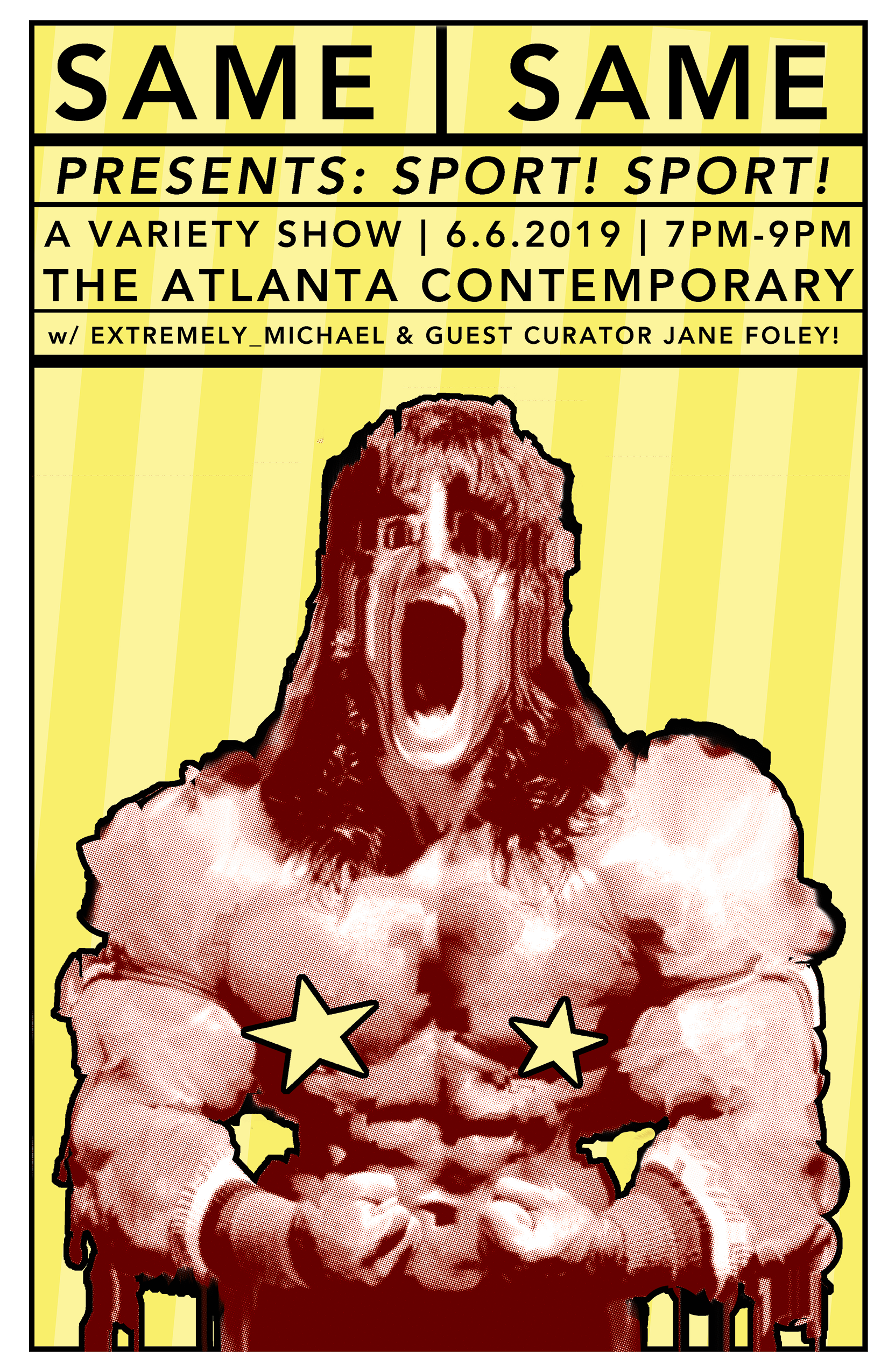 A semi-curated absurdist variety show intended for the "old timer" in you to let loose and have some fun before having to be in bed at a reasonable hour.