Contemporary Talks
Past Event

March 28, 2019 / 6:30pm – 8:30pm
liquid blackness
(A) Black Lineage of the Music Art Video
Talk
---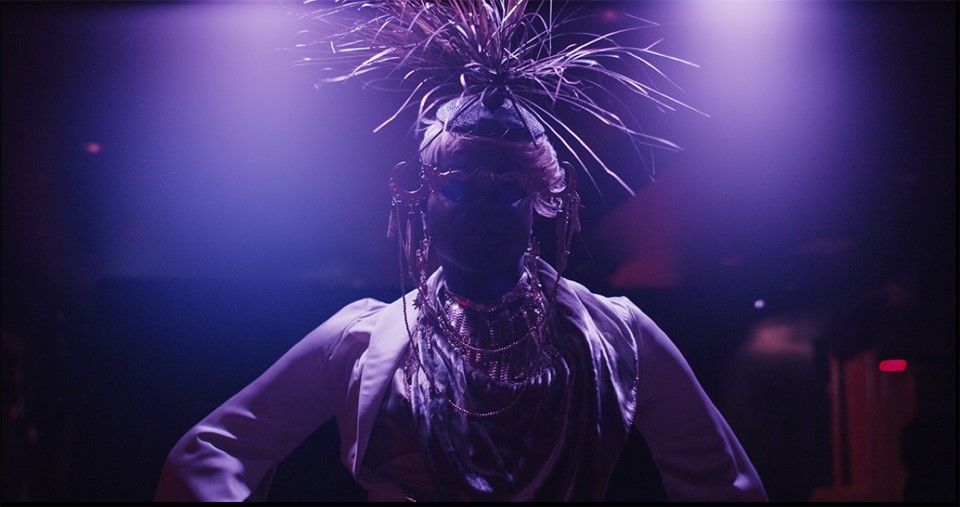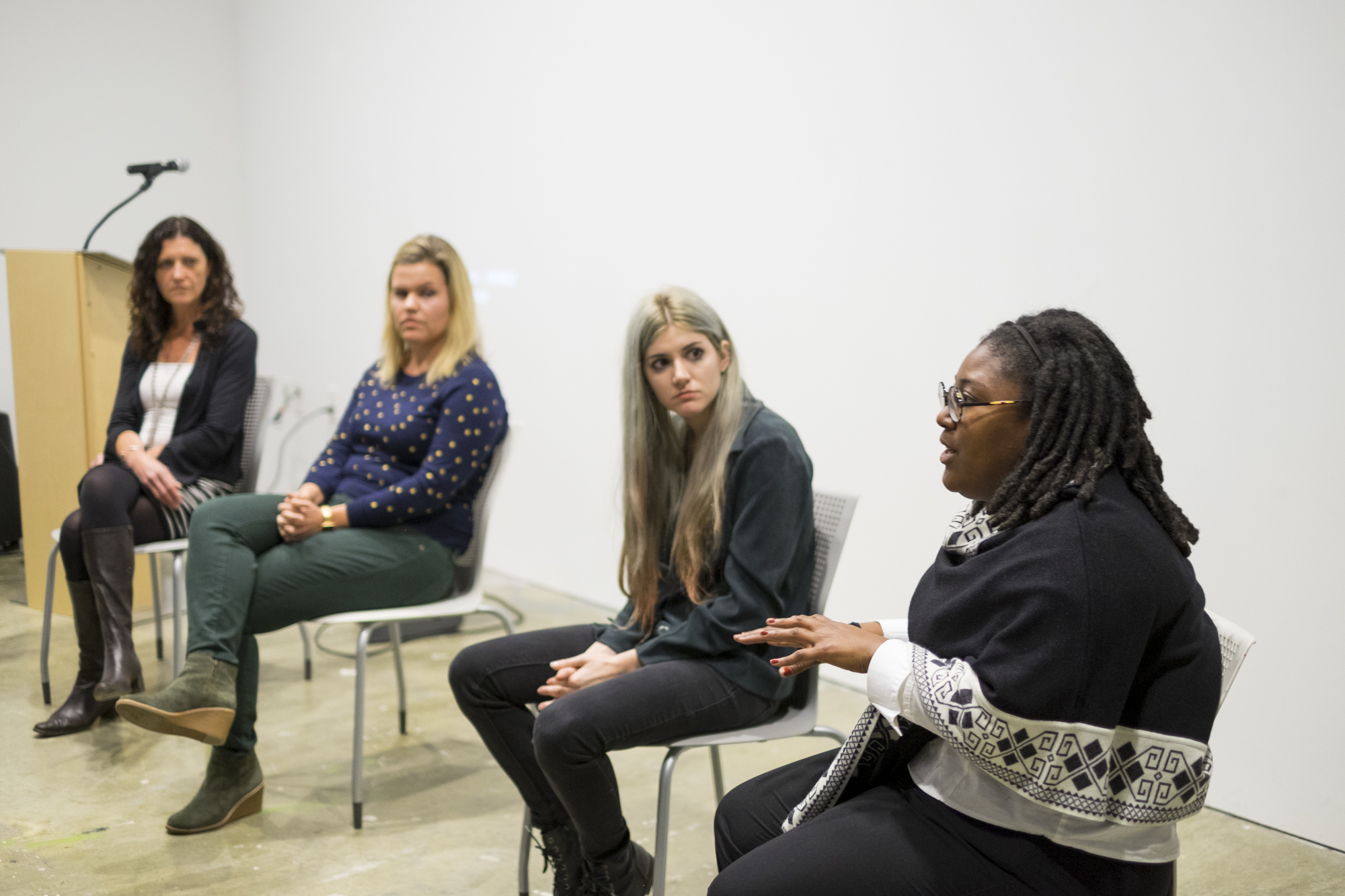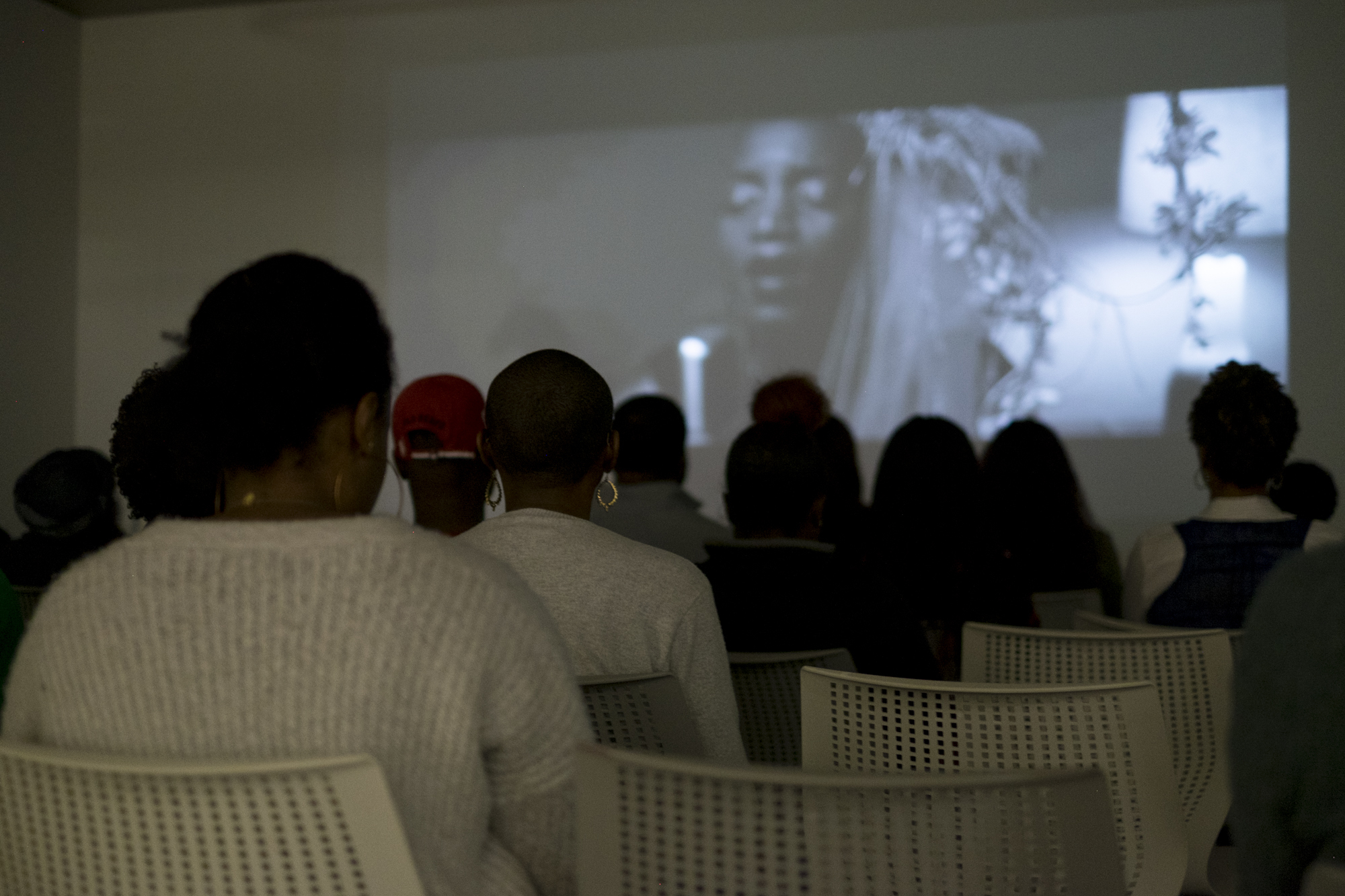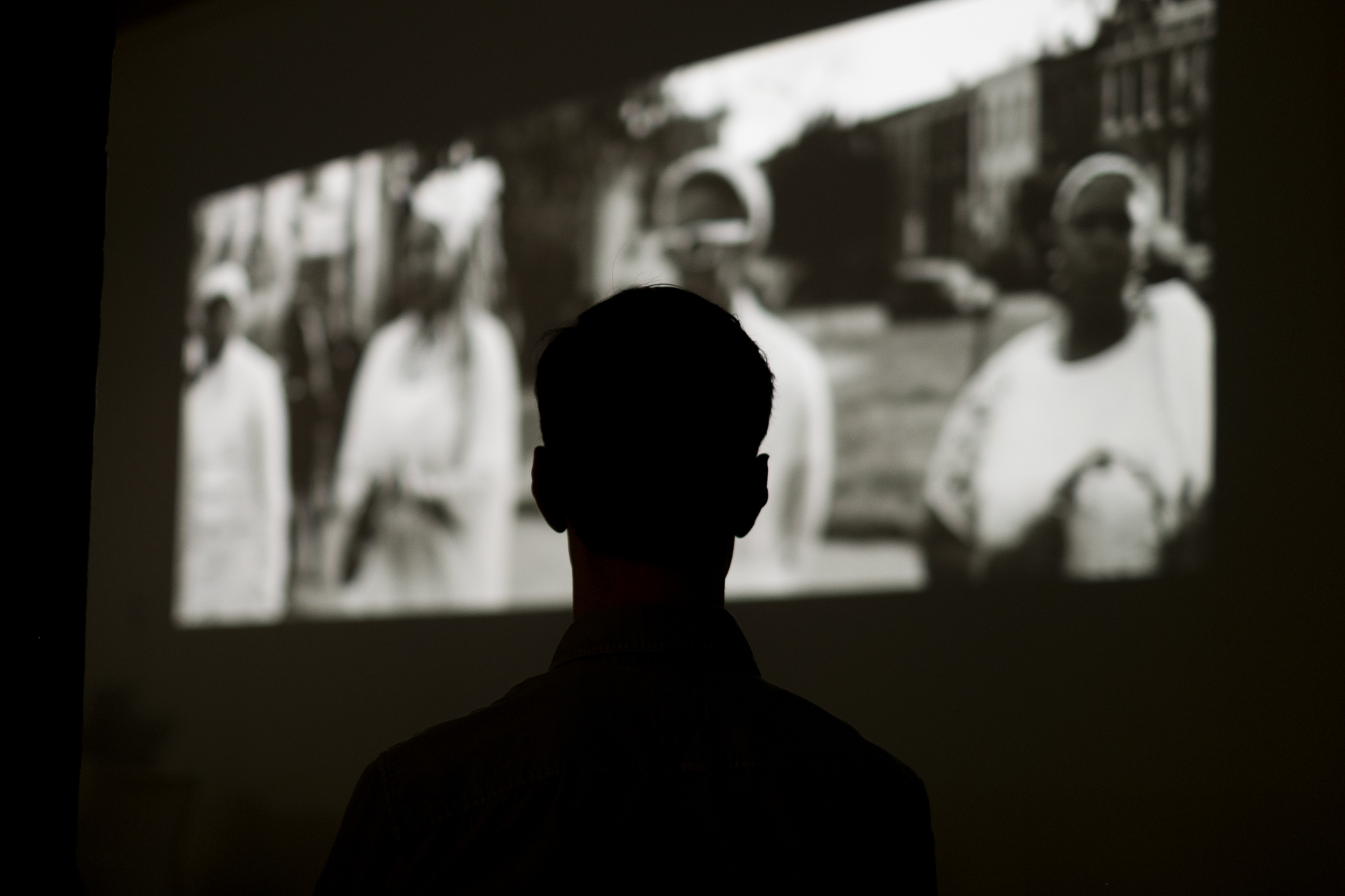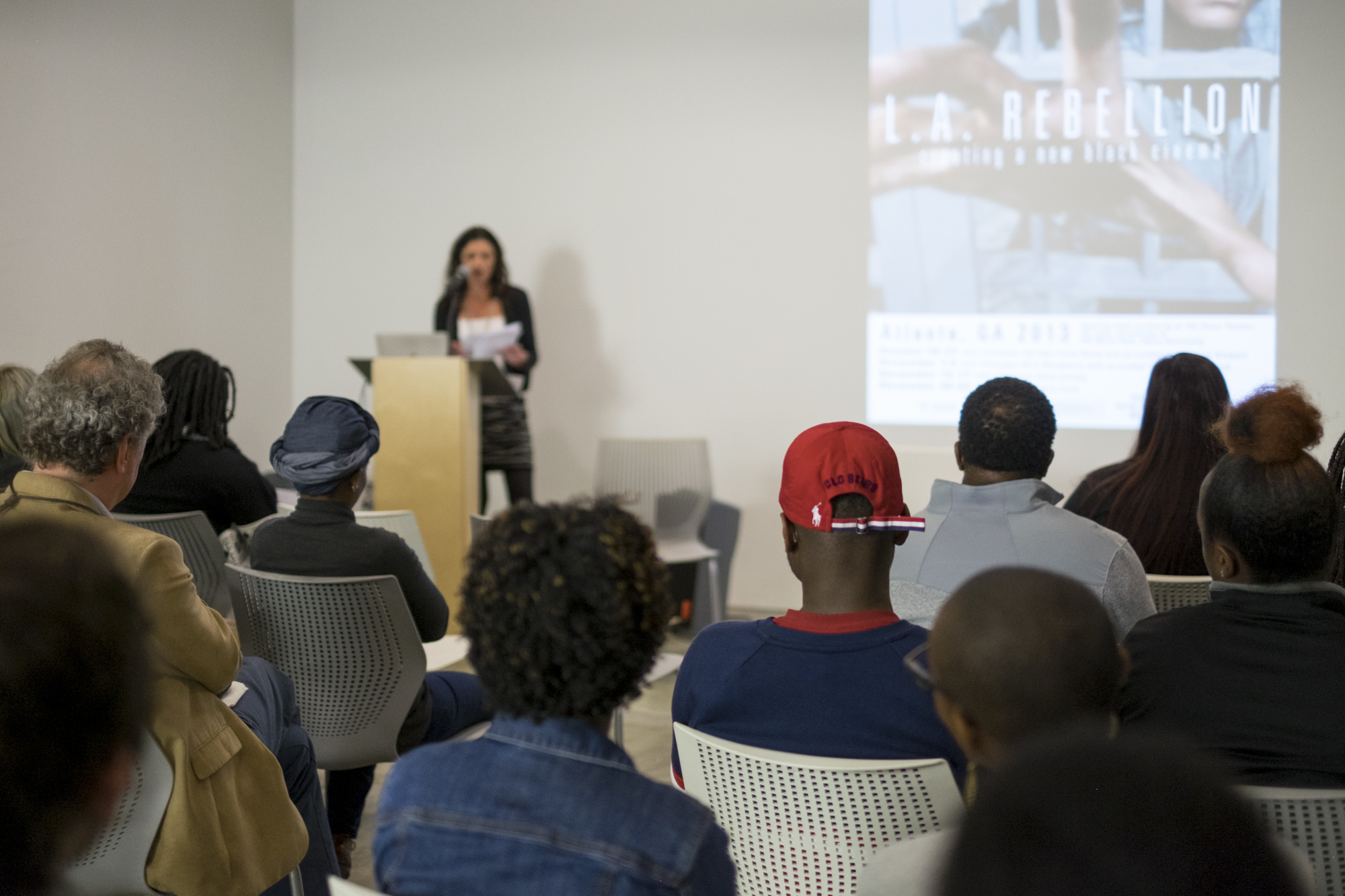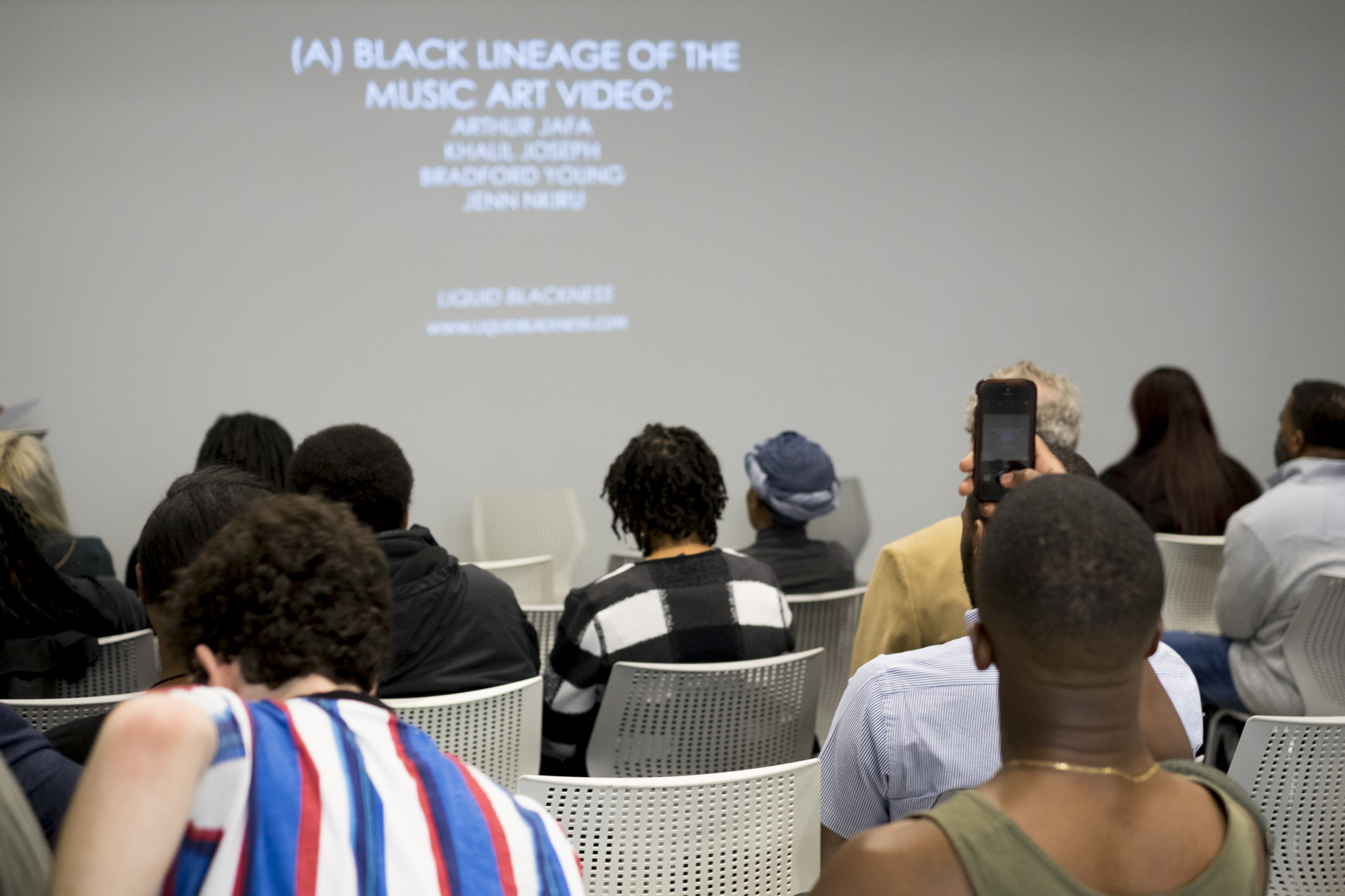 On Thursday, March 28 liquid blackness, a research group on blackness and aesthetics from the Moving Image Studies doctoral program at Georgia State University, will host a conversation on "(A) Black Lineage of the Music Art Video" during Contemporary Cocktails at Atlanta Contemporary.
Faculty founder, Alessandra Raengo and other members of the liquid blackness research group, Jenny Gunn and Jazmine Hudson, will screen and discuss the music video work of contemporary black filmmakers including Arthur Jafa, Kahlil Joseph, Bradford Young, and Jenn Nkiru who have been the focus of liquid blackness research projects. The Contemporary Cocktails conversation will provide background on the work of liquid blackness and the evolution of the music art video in preparation for the upcoming visit of British-Nigerian filmmaker, Jenn Nkiru who will be visiting Atlanta Sunday, April 14th for a screening and artist talk.
Our Mixologist-in-Residence will be providing specialty cocktails for the month of March. Cash/card bar, 21+.

Parking is free in the lot at Bankhead & Means streets. You can access the lot via Bankhead Avenue and proceed past the parking attendant booth.
This is a FREE event- Skip sign in at the front desk! All you need to do is RSVP with the link above or click here.
Bios
liquid blackness is a research group that explores issues of blackness and aesthetics. It is composed of graduate students and alumni of the Moving Image Studies program in the School of Film, Media & Theatre in the College of the Arts at Georgia State University and is coordinated by faculty member, Dr. Alessandra Raengo.
The purpose of the group is to create critical encounters around art. To do so, liquid blackness fosters conversations between academic, artistic and wider communities, while harnessing and championing local artistic and scholarly talent.
liquid blackness develops innovative and adaptable tools to analyze the mercurial ways in which blackness is encountered in our contemporary visual and sonic culture. To do so liquid blackness engages in both historical and contemporary research projects emphasizing fluid interchanges between past and current experimentations in the context of transnational artistic and intellectual flows. Our events (film series, lectures, symposia, conversations) are conceived as collective research projects. For each, liquid blackness reaches out to Atlanta scholarly and artistic communities, organizes reading and research groups, and issues an online scholarly journal.
Alessandra Raengo is Associate Professor of Moving Image Studies at Georgia State University, coordinator of liquid blackness, a research project on blackness and aesthetics, and Founding Editor of its online journal. She writes about contemporary films and arts of the Black Diaspora and is the author of On the Sleeve of the Visual: Race as Face Value (Dartmouth College Press, 2013) and of Critical Race Theory and Bamboozled (Bloomsbury Press, October 2016).
---
Upcoming Events
October 8 / 12:00pm
Contemporary Talks
BLDGS Talk + Tour
Presented by Atlanta Design Festival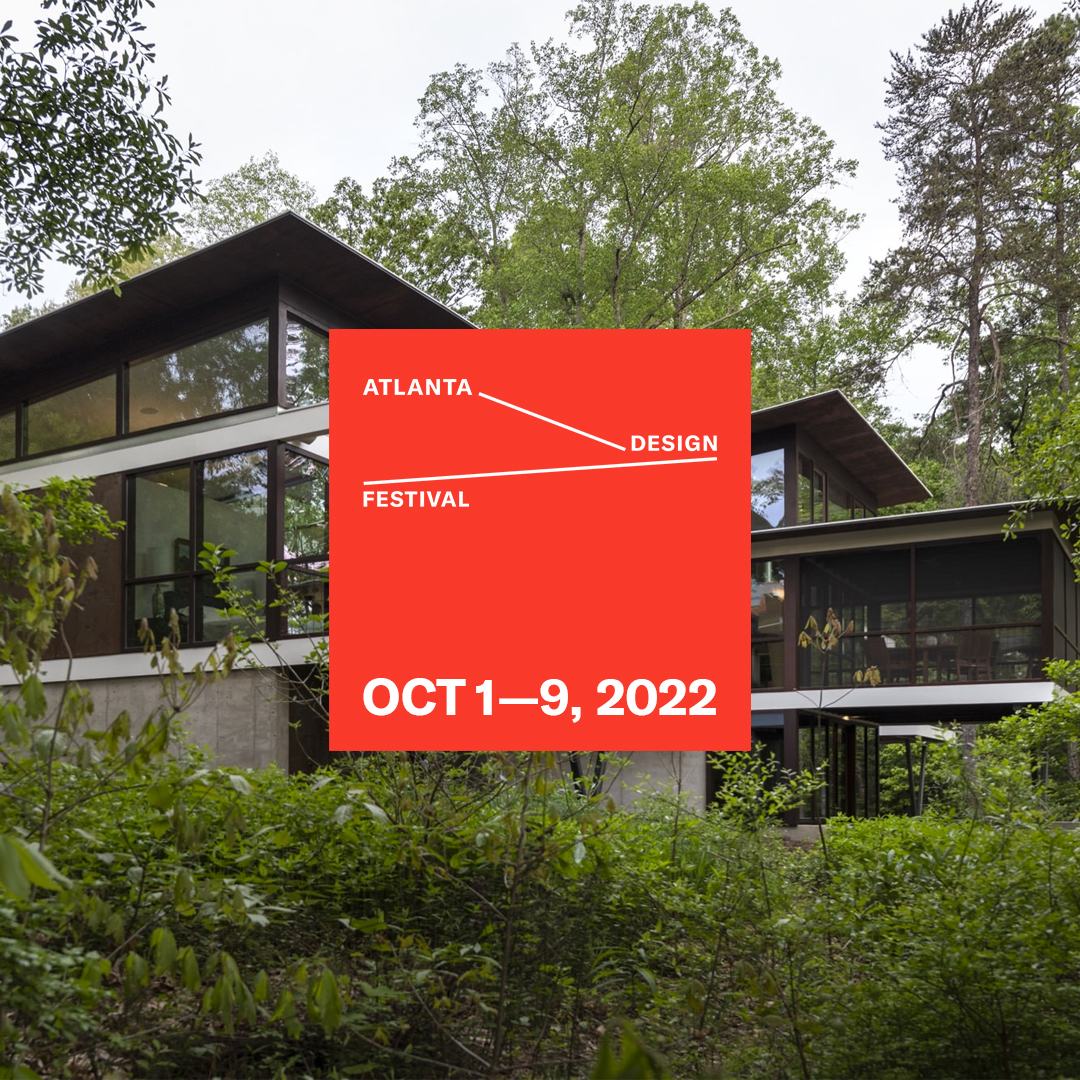 Grab a coffee and explore the historical Atlanta Contemporary building with the BLDGS, the architecture group behind the 2013 renovation of the galleries. This tour is part of the Atlanta Design Festival tour series with MA! Architecture Tours.
October 13 / 6:00pm
Contemporary Talks
Andres Serrano's Insurrection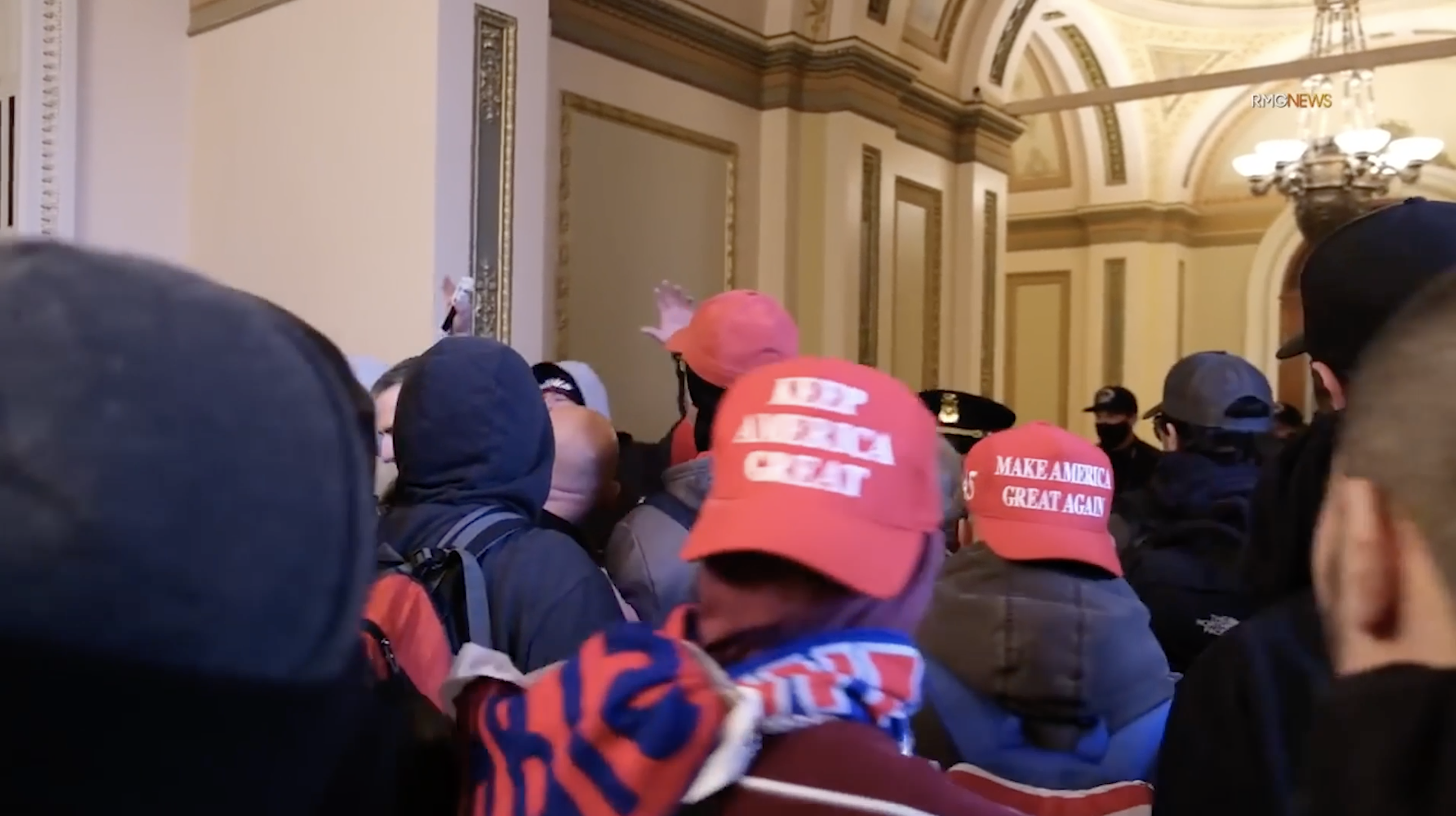 Atlanta Contemporary hosts a screening of Insurrection, followed by a Q+A with the filmmaker, Andres Serrano moderated by Gregory Zinman, Associate Chair of and Associate Professor in the School of Literature, Media, and Communication at the Georgia Institute of Technology.
October 19 / 6:00pm
Contemporary Off-Site
Callanwolde Gallery Tour
Members Only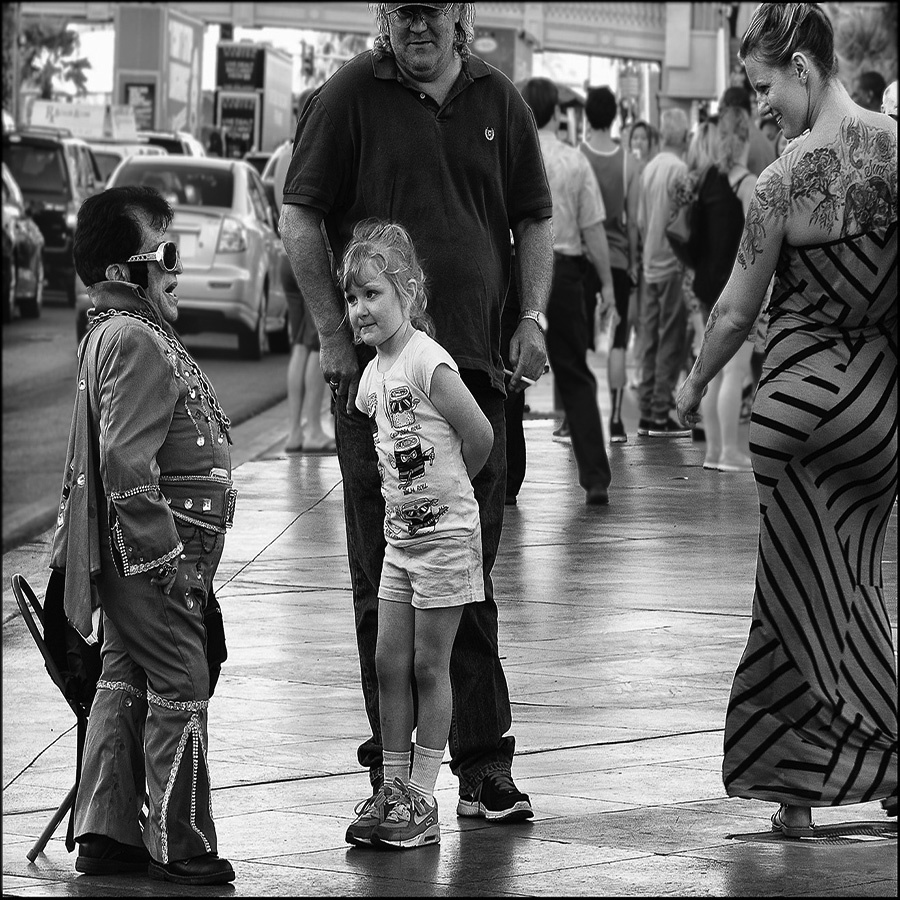 Members will tour the fine art gallery located at Callanwolde Fine Arts Center.