Past Event

November 3, 2023 – November 28, 2023
Georgia Gives Day
Special Event
Fund
---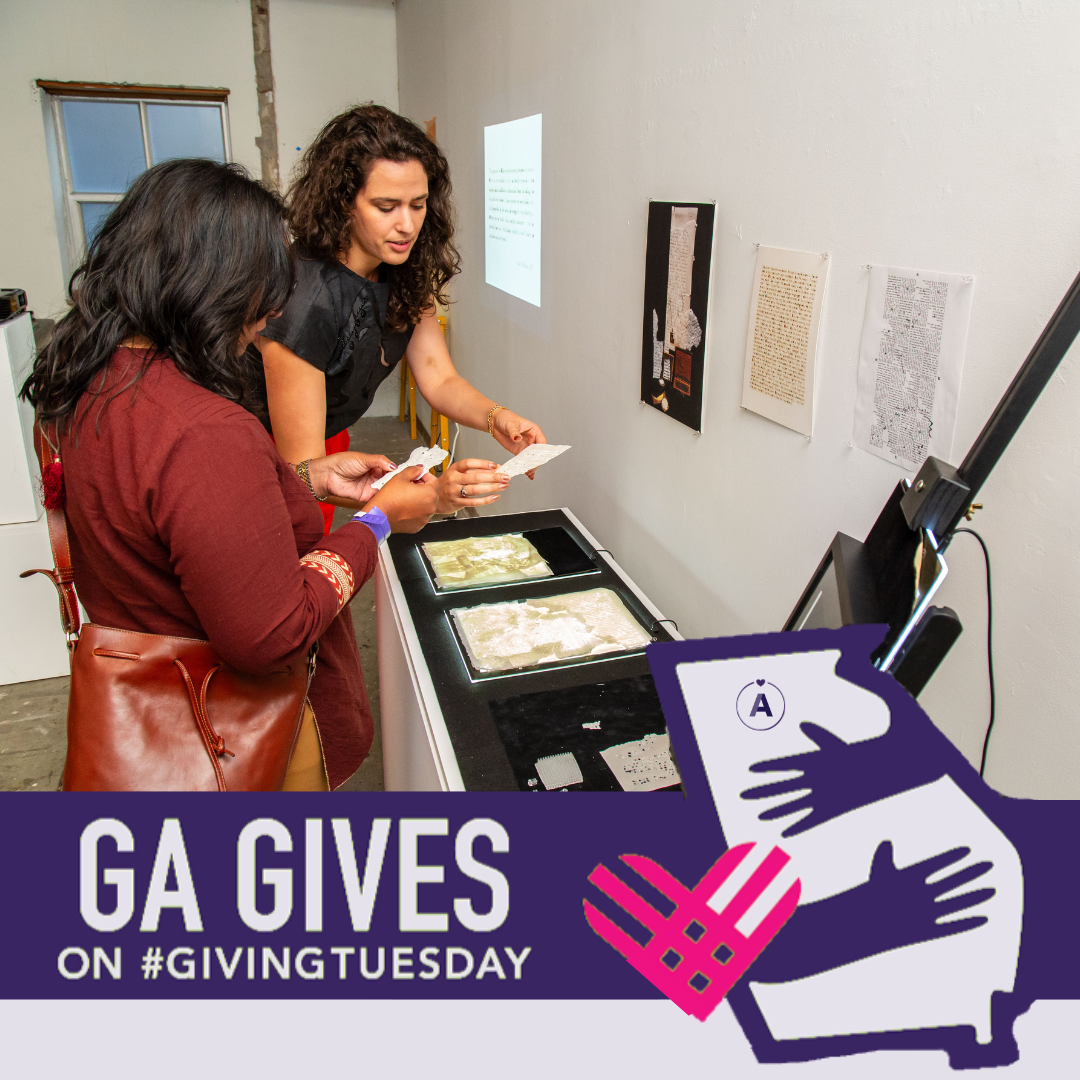 Studio Artist Program
The Studio Artist Program supports local working artists by providing subsidized studio space and by fostering a collaborative environment supportive of the creative process. The SAP supports a diverse range of disciplines including ceramics, film & video, installation, painting, performance, photography, and sculpture. Atlanta Contemporary offers artists private workspace as well as opportunities for dialogue about contemporary art through free public programs, a professional resource in independent curators, and an ever-growing community amongst current and prior participants in the program.
Why Donate to SAP HVAC Repairs?
Atlanta Contemporary is currently at a critical apex regarding our Studio HVAC units. An October 18 maintenance visit revealed crucial repairs that affect all 13 units, and without remediation all units will no longer function properly or to any extent. These units have heated and cooled the on-site studios for 20+ years, and have been maintained through the expertise of contractors, but timely replacement and immediate action has been recommended. This GA Gives Day ask + goal is Phase 1 to a larger fundraising endeavor, to be completed in 2024. Please join us in supporting our current studio artists and all future artists that will partake in the Program.
What Does My Donation Support?
A donation made to Atlanta Contemporary's Studio Artist Program supports:
- The purchase of 13 HVAC units
- The removal of old and broken units
- The installation costs to include additional parts and labor
- The maintenance of all 13 units after installation
Thank You!
Thank you for choosing to support our Studio Artist Program and for directly uplifting the work of Atlanta artists. As an added appreciation for your consequential gift, enjoy $5 tickets to our Spring Open Studios event on March 28, 2024. Gifts over $250 will receive (2) complimentary tickets.
---
Upcoming Events
December 14 / 6:30pm
Contemporary Talks
Sam Gilliam Collector Panel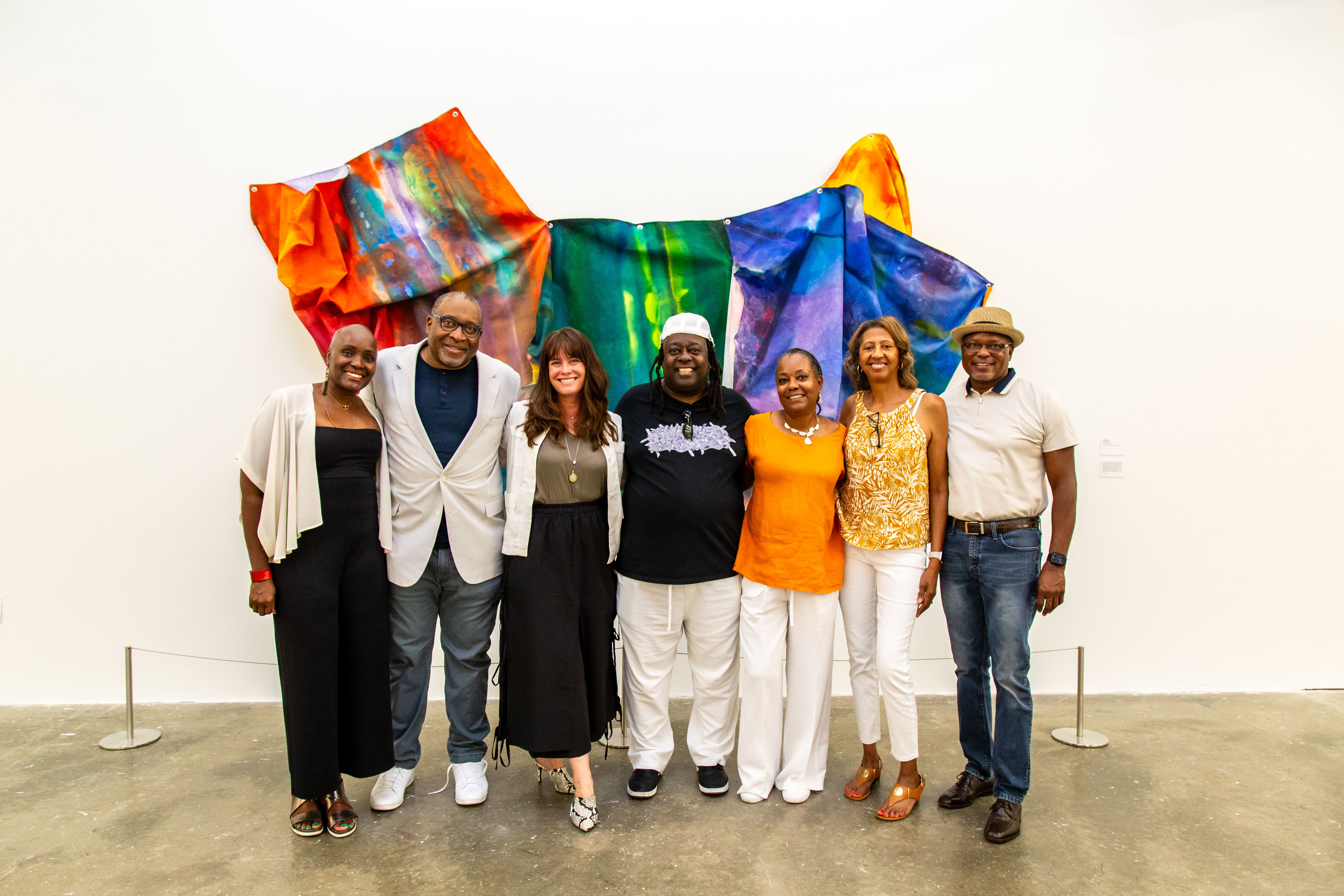 Join us for a conversation on Sam Gilliam and collecting with the collectors featured in the Sam Gilliam exhibition.
December 16 / 12:00pm
Special Event
3rd Annual Holiday Market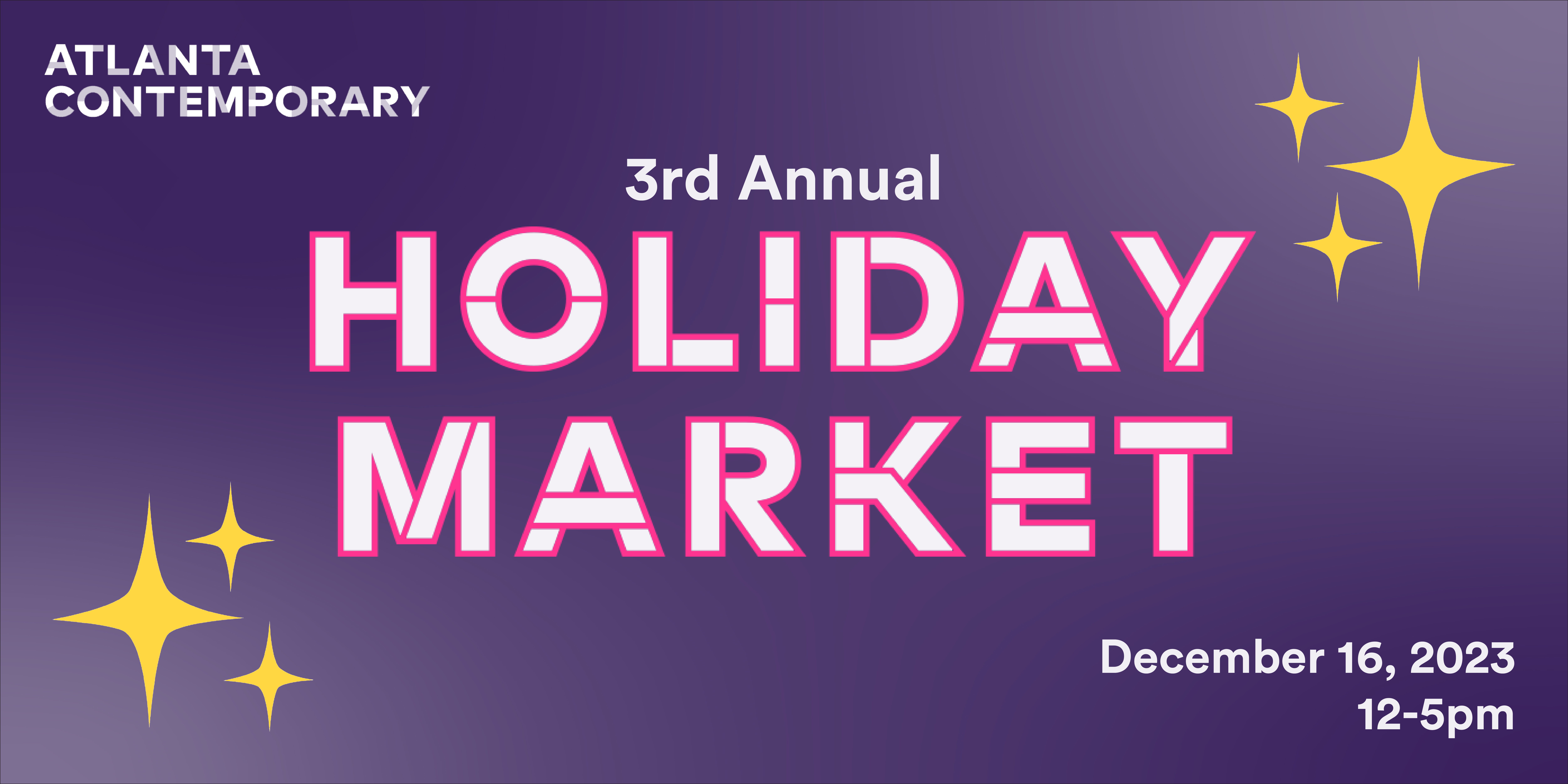 Atlanta Contemporary presents 27 local artists and craftspeople who create temporary storefronts in our museum galleries.

December 17 / 12:00pm
Contemporary Kids
Contemporary Kids
A free and interactive family-friendly program, Contemporary Kids introduces children to contemporary art and artists through approachable media and hands-on activities.